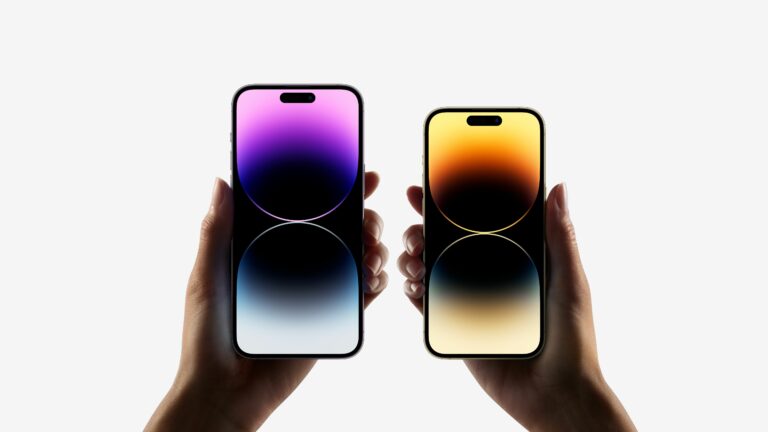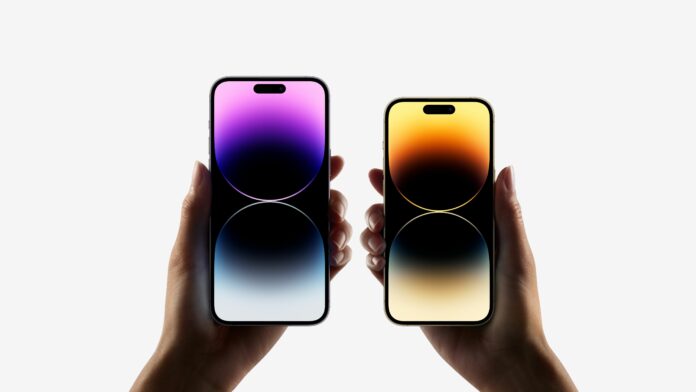 This year's Apple iPhone launches made headlines across the web – iPhone 14 and iPhone 14 Pro. The standard and Pro model comes in two editions, iPhone 14 standard, and iPhone 14 Plus and among the Pro models, there were the iPhone 14 Pro and iPhone 14 Pro Max.
iPhone 14 Pro models come with an exclusive Always On Display and for the first time in Apple's history: a 48 MP camera installed on the back. On top of that, after a long pause, Apple is back with Plus iPhones – therefore, no Minis this year. But, a grand called 'Plus' – the iPhone 14 Plus. iPhone 14 Plus sports a giant 6.7 inches display. However, quite disappointing with no 120Hz display on standard iPhones, this year.
Though Always On Display isn't a new concept, with Apple it is. The AOD is more than 5 years old technology. However, Apple did transform it with certain tweaks. It is safe to say the inclusion of this concept into iPhone 14 Pro models made Apple receive multiple reactions from iPhone users globally. Some called it, a substantial upgrade, while some called it "legendary". There are also people who claim that this weakened Apple iPhone 14 Pro models' battery.
iPhone 14 and iPhone 14 Pro Battery Issues
Within a week of the launch, there were multiple reports surfacing the web about the battery draining too quickly and more. It remained a topic of discussion as to what is causing it. While some called the iOS 16 updates to be the fault, in spite of following all the necessary charging protocols like using MagSafe and doing optimized charging to charge overnight.
Apple came out with an announcement, that nobody expect that it could be a problem. Apple stated that turning on the haptic feedback on iPhones could lead to battery drainage. To those unaware, battery drainage not only affects your battery performance on a single charge. It also impacts the battery's overall performance – dropping the battery's health.
Bonus Tip: Know how to check battery health in an iPhone? Head to Settings > Battery > Battery Health and Charging.  
Have a look at the people who are facing issues with iPhone 14 and iPhone 14 Pro battery. A user on Twitter writes, "iPhone 14 Pro battery. S***s!". While others also tweeted, "So, either the iPhone 14 lineup has bad battery life or iOS 16 has hella horrible battery drain.", "My NEW iPhone 14 battery drains so fast. I really dropped a band on this purple Barney a** phone for it to die on me this quick??? Whew."
It doesn't end here. Apple was also called out for delivery of a poor software update experience. A user wrote, "@Apple what are you doing? With ios 16.1.1 again rapid battery drain started on my iPhone 14. Your updates are most disappointing and disgusting in the tech industry. @AppleSupport @EveryApplePro," on Twitter. It remained an unsolved discussion as to what affected the battery life. According to official statements, Apple didn't come out with a reason behind the iPhone 14 battery drain except for haptic feedback.
Another iPhone 14 battery-related issue has come to light when a user tweeted, "Anyone have an iPhone 14 or iPhone 14 Pro that has 100% battery capacity? Even 99%?"
Almost all iPhone users after spending a hefty amount on the new iPhone feel that battery health should be 100% for at least a year and a gradual decline after a few months of purchase means quality issues.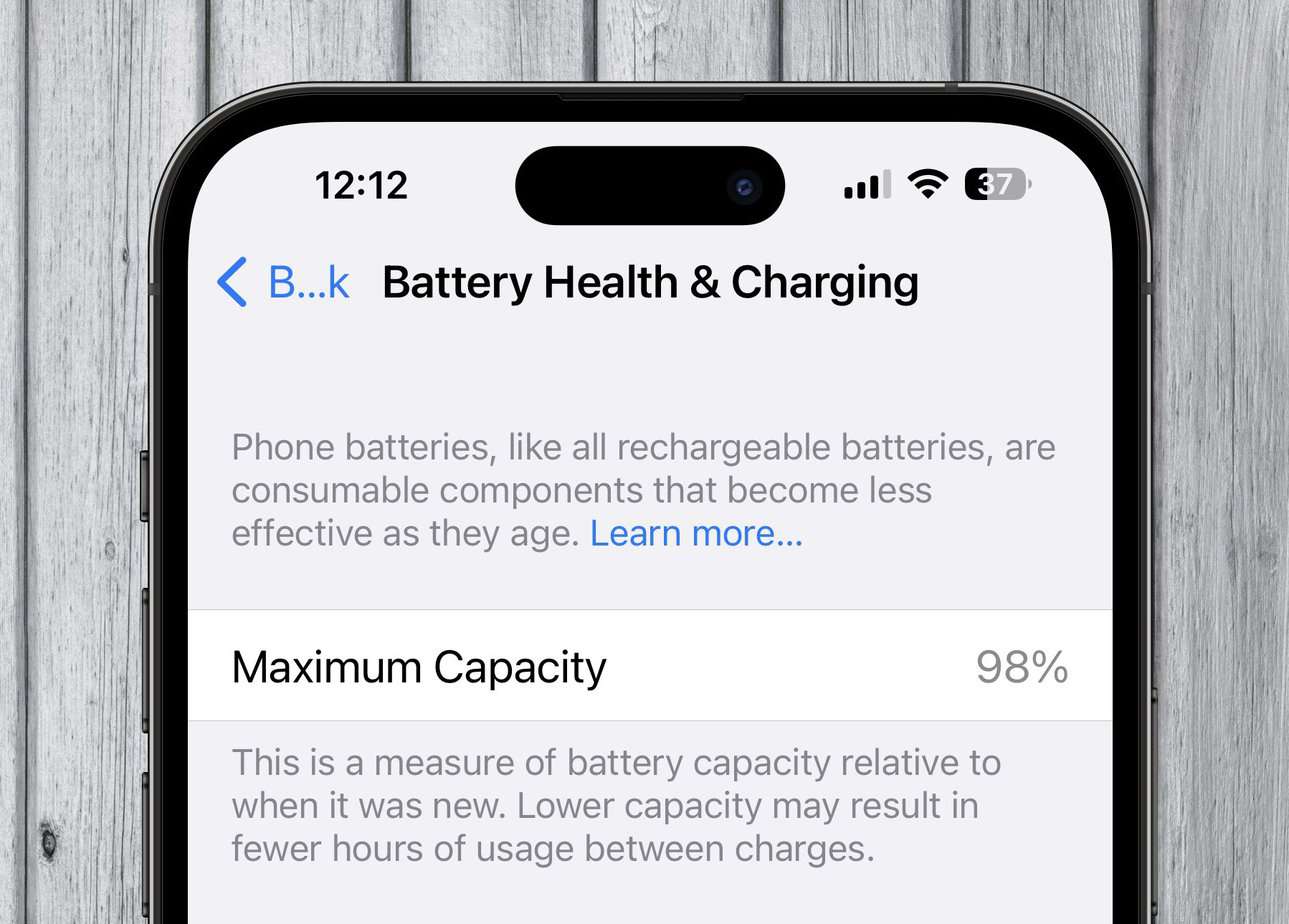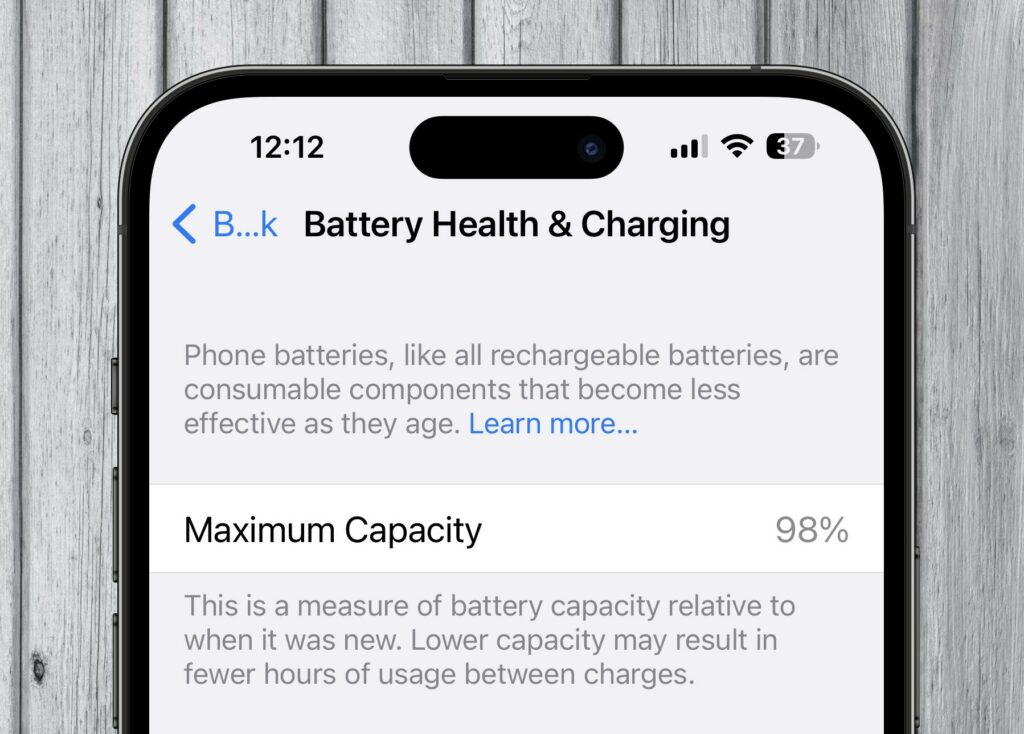 There are few experienced ones who feel that it is normal if your iPhone 14 battery health percentage drops by 1% / month. On the other hand, if your battery health gets stuck at 100% it will be fixed by the next software update. Also, there is no accurate way to measure actual battery health. Even if the phone says that it's at 100% after a few months, it's not. The number isn't accurate. Batteries usually age with time and use. That's it. Want it to degrade more slower? Use it less!
What are the possible workarounds for iPhone 14 and iPhone 14 Pro Battery Issues?
iPhone 14 series comes with tons of upgrades, especially with the Pro models. Except for substantial upgrades in iPhone 14, the iPhone 14 Pro on the other side boasts a couple of useful features. But, all that at the cost of iPhone 14 and iPhone 14 Pro battery issues? We had a look around the web and we have compiled a handful of workarounds that can save your battery and its life. It doesn't guarantee to save the battery but what's bad in giving either of these a shot?
Restarting iPhone 14
Restarting your gadgets is an ancient approach to resolving problems but it works in certain cases, so giving this a shot is a must and that's why we have put this at the first on our list. This is useful in those cases, as well, when your iPhone becomes unresponsive or heats up.
It is also dependable because it works rather frequently. Don't hesitate to switch off your iPhone 14 or iPhone 14 Pro by holding the power button along with Volume Down, waiting a few moments, and then turning it back on. Use your device for a few minutes to see if the restart made any difference. If the problem persists, try another of the solutions in the list.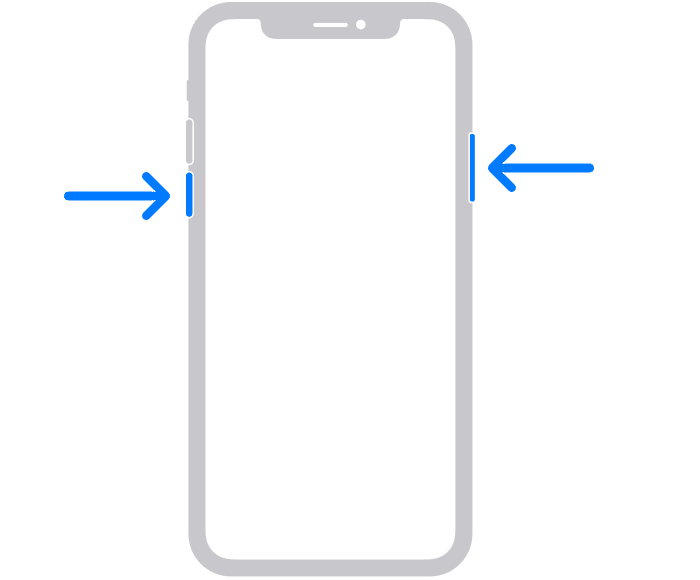 Update iPhone's firmware
iOS 16 comes as a brilliant upgrade with a bunch of new features. However, historically, Apple's new updates come with some of the bugs which Cupertino's tech giant takes care of and fixes in no time with another follow-up update. Therefore, it's safe to say that it is indeed a fundamental fix for the majority of problems that a device encounters.
Update your phone to the most recent software, and your iPhone may be as good as new. To ensure that your iPhone's software is up to date, go to Settings and then to the General tab. When you arrive, search for Software Update and tap on it when you locate it. There, you can see the current iOS version and whether an update is available. If an update is available, update your iPhone. If not, look for a different solution to your device's problem.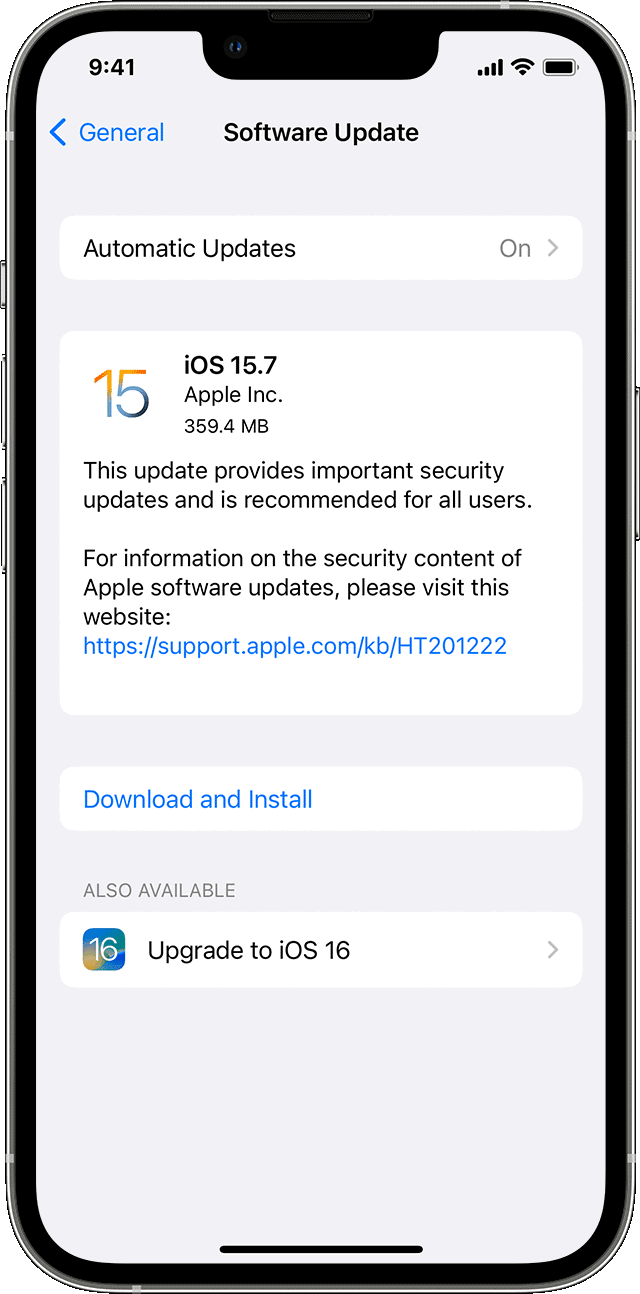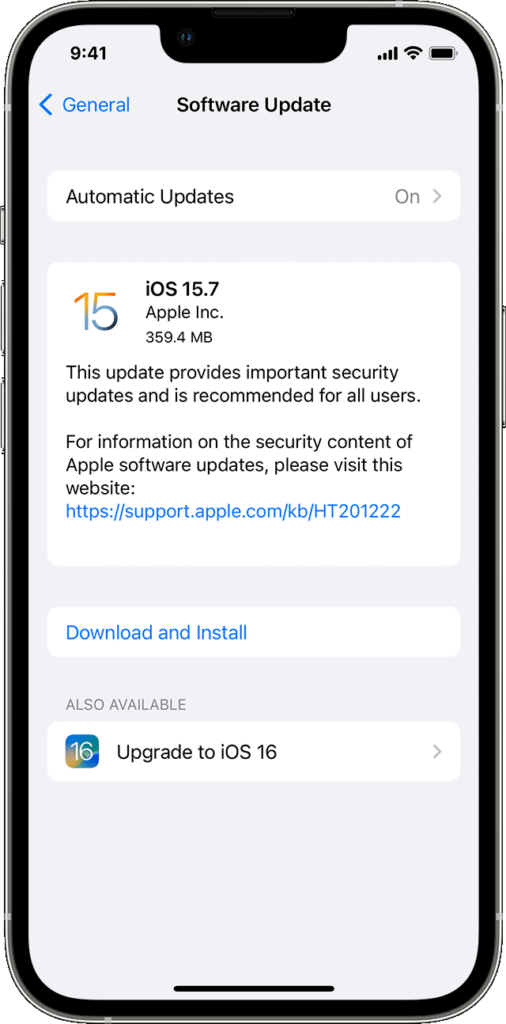 Analyze app battery usage
Some faults or problems in the app or the software lead to heavy usage of the battery in iPhones. However, what if we tell you – you can actually find out if a certain app is draining too much battery? Sometimes, background apps also lead to battery draining. But, there's no problem you can perform an analysis as to how to check that none of your iPhone's apps are doing this.
To analyze app battery usage, go to Settings, Battery, and then Battery Usage. You can monitor which apps are utilizing how much of your iPhone's battery in this section. If an app consumes significantly more power than it should upgrade it to the most recent version. If the software is already the most recent version or if the problem persists, we recommend uninstalling it.
Turn off Haptic Feedback
Let's take this as an example of basic science and functionality: when your phone vibrates, the device's vibration motor is used. And at what cost? At the cost of your iPhone's battery. This function consumes a lot of battery power. Apple also announced and recommended turning this off as it uses a lot of battery power. It is one of the experiences to use Haptic Feedback. But, if you are dealing with battery draining.
We recommend disabling haptic feedback, go to Settings on your phone, then Sounds & Haptics, and then toggling off whatever you believe you can live without. This will have an effect on your battery life, and we can tell you that it will be a beneficial one.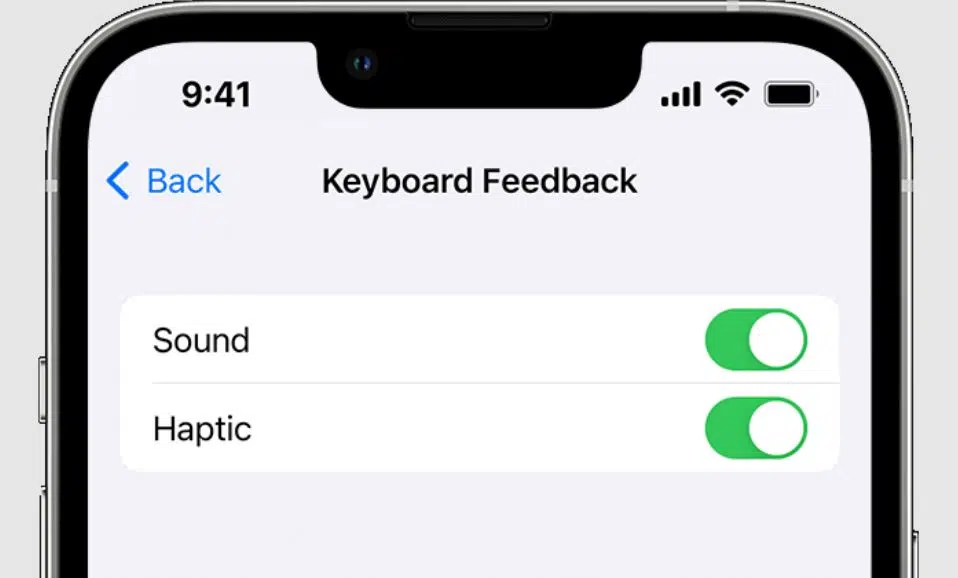 Tweak 5G Settings
iPhone 12 and later comes with 5G-enabled. Therefore, you can make use of 5G, if you reside in a serviceable area and your carrier supports it. But, it is to be noted that the latest 5G consumes your battery more quickly than you may imagine. Therefore, if you don't need 5G, turn it off to extend your battery life.
To do so, go to Settings > Cellular > Cellular Data Options, and Voice & Data. There are three options available: 5G On, 5G Auto, and LTE. If you select 5G On, your device will continue to use 5G services indefinitely. With 5G Auto, your device will only use 5G services when it does not negatively impact the battery life of your phone. The LTE option fully disables 5G services.
We recommend using 5G Auto as the options make the device work on 4G as well as 5G. It picks up a 4G network until there's an availability of 5G. Therefore, you are on the safer side.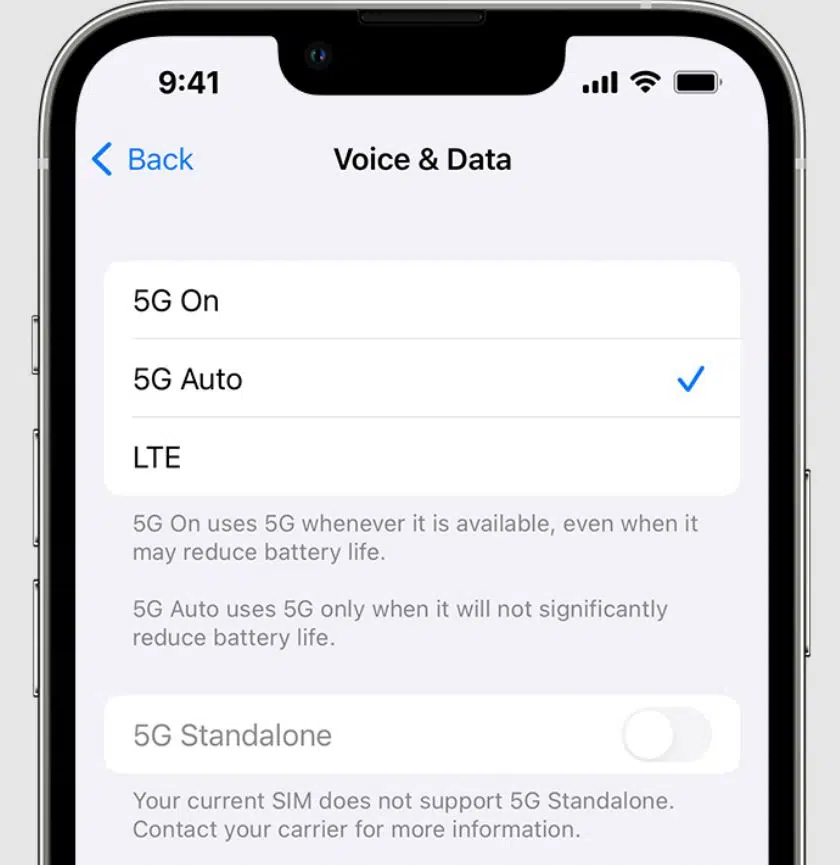 Must Read | How To Know If Someone Blocked You On iPhone?
Set to Low Power Mode
Another cool and useful feature of iOS is Low Power Mode – it disables nearly everything that drains your battery and isn't required for your phone to function continuously. Therefore, if you're experiencing battery drain, we recommend turning this on. To do so, navigate to Settings, Battery, and Low Power Mode, then turn it on. If you have the Low Power Mode toggled on, you may do the same thing directly from your Control Center. If you don't have a Control Center, you can create one.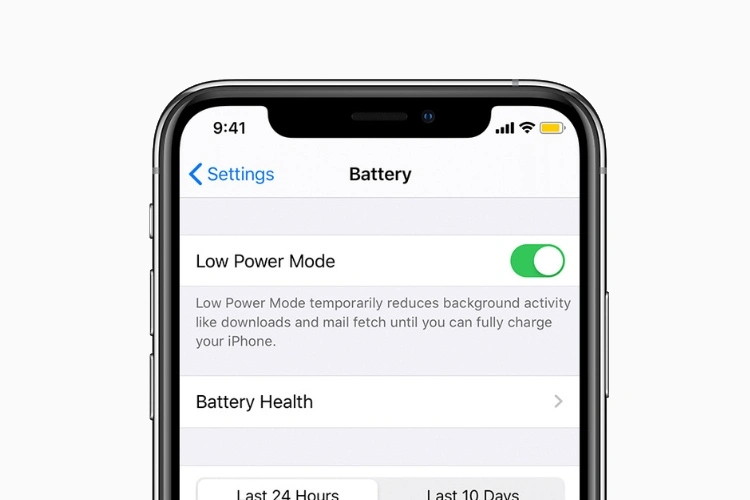 Reset iPhone Settings
If nothing works, you can try resetting all of your iPhone 14's settings. However, before you jump to this, note that it will cause your device to forget known Wi-Fi networks so make sure you have your passwords stored away somewhere. Here's how to do it: Head into the Settings app. Tap General > Transfer or Reset iPhone > Reset > Reset All Settings > Enter your passcode if you have one enabled. Once the process is complete, you'll need to reconnect your iPhone 14 to your Wi-Fi network(s) and Bluetooth devices.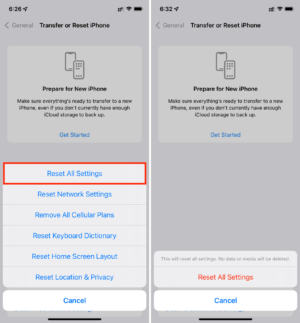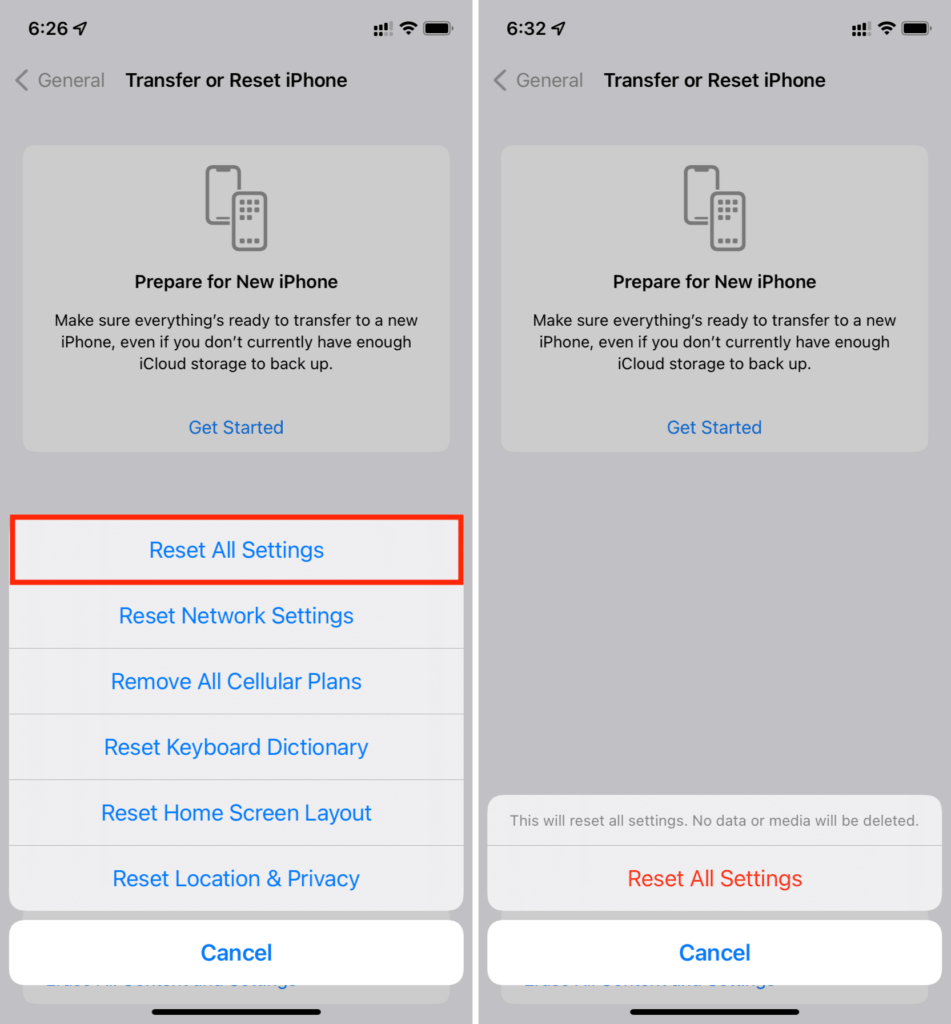 Factory Reset the iPhone
This is the final and last thing you might want to follow in the list. therefore, if nothing seemed to work. There might be something wrong with the installed software itself or a tweak in the device's settings. To those unaware, what a factory reset means? Just as the name goes, it clears outs the iPhone to a brand new one and also deletes all the apps and further data which may include Photos, Notes, Videos, and more.
To factory reset your device. You need to follow these steps: Go to Settings, General, Transfer or Reset iPhone, and then Erase All Content and Settings. This will completely wipe your info. Again, it is recommended that you back up your data before proceeding. If nothing else works, you may have a faulty gadget. At this time, we recommend contacting Apple's customer service.
Bonus Tip: Always backup your data before performing Reset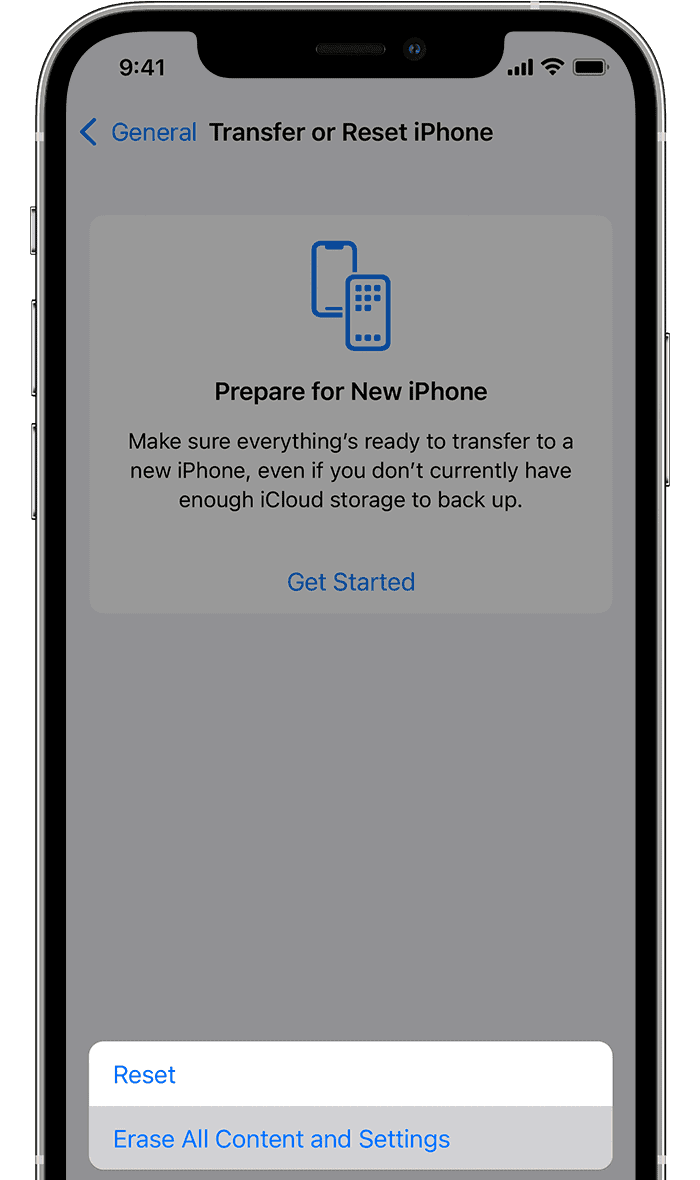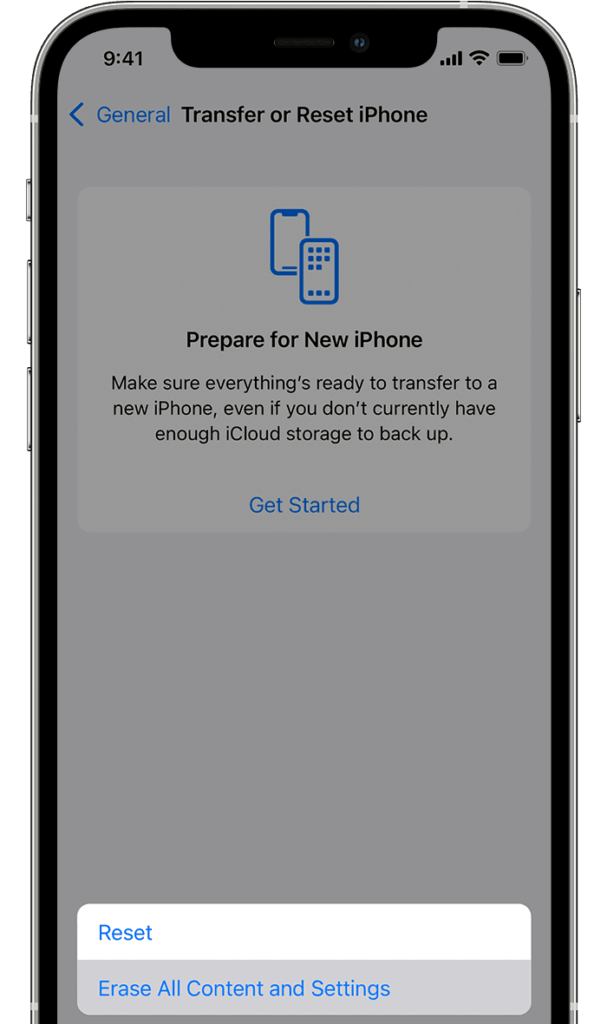 Also, for optimal battery health, it is advisable to charge to 70-80% and then let it drain down to 20-30% and just ping-ponging between those two. These were the potential workarounds to make your device work with less battery consumption. But, it doesn't end here. To maintain the overall efficiency of the iPhone's battery: There are other factors to support the device, too, like charging your iPhone properly. We have discussed it below. Could you go through it?
FAQs
Q1. Is it harmful to charge your phone several times a day?
Ans: No. In fact, Lithium-ion batteries want to be charged in small bursts, thus plugging in for 5% here and 10% there is not only OK but also recommended.
Q2. Is it hazardous for my phone's battery to use a rapid charger?
Ans: You might believe that quicker charging speeds and the heat they generate is hazardous for your phone's overall health, but this is not the case. The number of cycles your phone's Lithium-ion battery goes through, rather than how quickly it completes each cycle, determines degradation.
Q3. Is it a terrible idea to drain your phone to zero?
Ans: Allowing your phone to hit 0% is bad for the battery's long-term health. This is due to the fact that each time it diminishes the number of cycles remaining on its Lithium-ion cell.
Q4. What percentage of the way should I charge my phone?
Your battery should never drop below 20% and never go above 80% ideally.
Q5. Are iPhone 14 series batteries costliest?
Yes, iPhone 14 series battery replacements are 43% more expensive than iPhone 13 series battery replacements. It is advisable to purchase an unlimited AppleCare+ for unlimited repairs against accidental damage protection.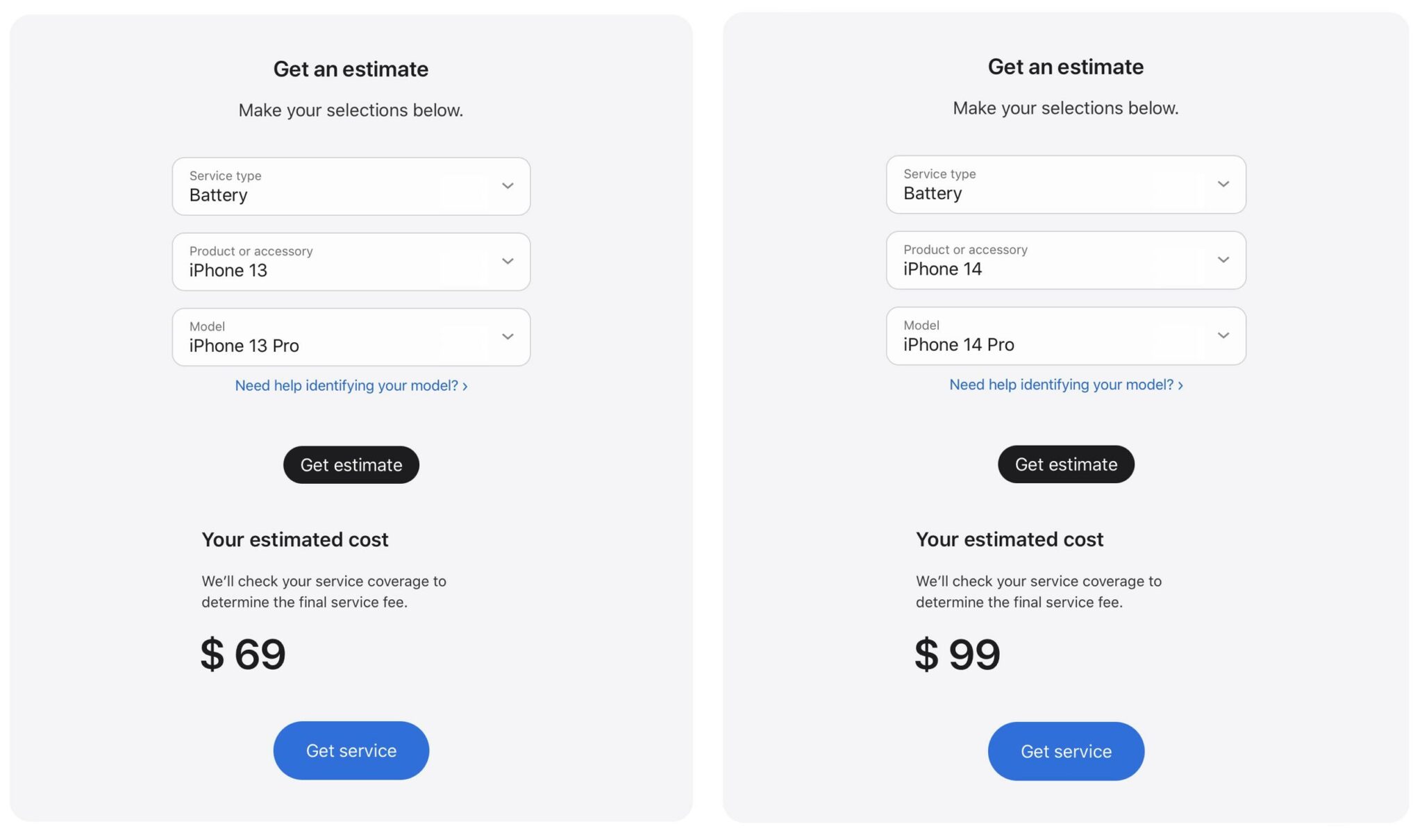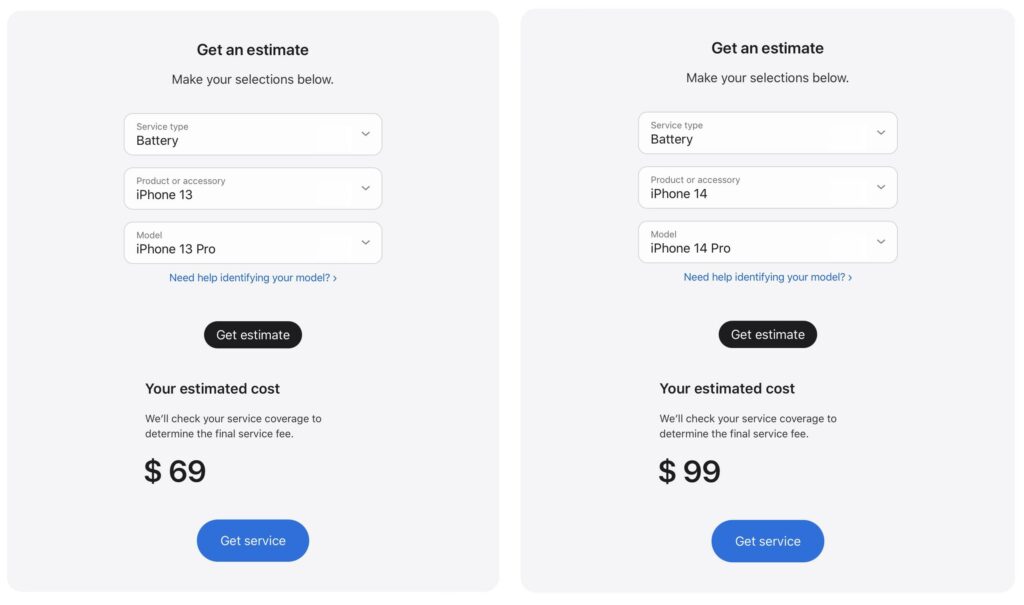 Summing It Up
iPhone 14 series turned out to be a success, as per the company. iPhone 14 Pro indeed brought significant updates to the Pro models with the inclusion of Always on Display (AOD), 48MP camera, and the list continues. For detailed specifications, you may prefer Apple's website. We are always ears to hear your story and problems. With that being said, we really hope your questions have been answered now. If you have further queries or any suggestions, feel free to write to PhonesWiki in the comments box below.
Also, Read | 4 Effective Ways How to Reset iPhone without Password In 2023