Apple products have built up quite a reputation with their niche lifestyle range. The simplicity of the iOS environment has always been toe-to-toe with the efficiency of Android. However, updates from iOS 14 to iOS 14.2 have expectedly brought a host of issues though devs have provided fixes too.
Apple users are typically troubled with the iPhone battery drain issue after iOS 14.2 update. Though many have claimed that iOS 14.4 Beta 1 Update has resolved it, but it is not completely handled. Apart from this, stable rollouts of 14.1 and 14.2 have caused delays and missed out iPhone text messages/MMS'.
A very typical issue related to missing iPhone text notification has been doing rounds for some time. SMS texts go missing and are not visible even in the Apple Messages app. This is typical when the communication is happening with an Android user. Complaints state that text messages happening on cross-platform failed to reach the receiver.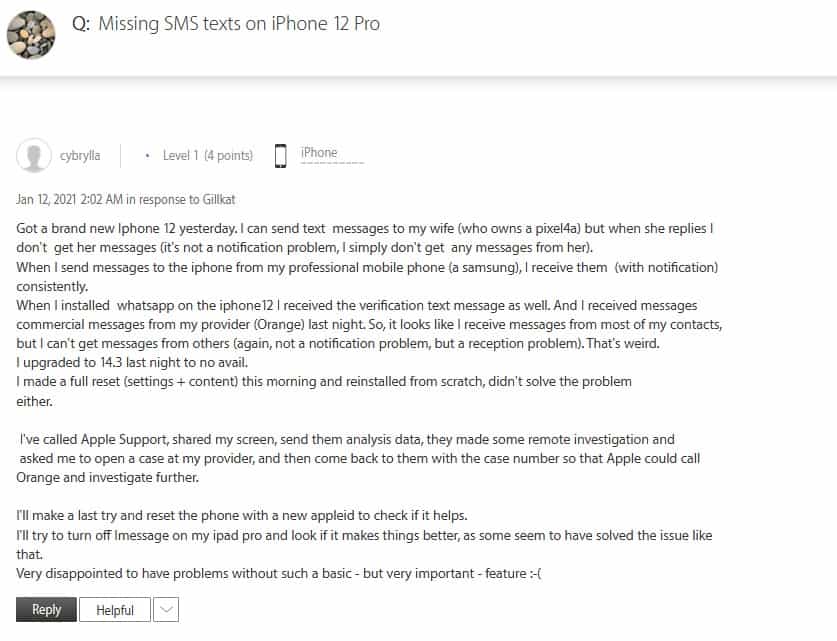 The iPhone Text bug is painful when users are communicating in groups that have a blend of both Android and iPhone devices. Often there are instances where numerous texts from Android users fail to pop up on their iOS devices. On the other hand, they are slapped with a message saying that they have left the conversation on every group text. Although Android users can see text messages delivered on their device.
The initial gripes were considered the fault of carriers such as Verizon or AT&T, 5G. However, once it became rather widespread, independent of geography, the problem was attributed to the maker themselves.
Apple support has not been supportive either since the problem was first noticed in October 2020. But we have tried to cover the likely reason behind the iPhone missing texts from Android and potential solutions. You can go through the miniature guide to help you get past this issue yourself.
How to solve the missing iPhone text issue?
Reset Network Settings
The common and most basic approach would be as follows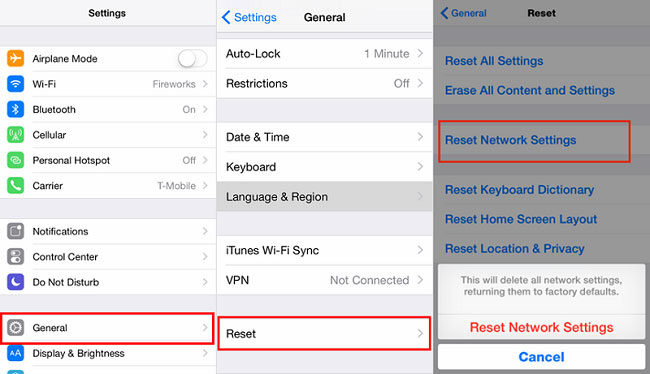 From a Home screen, navigate Settings > General > Reset. If an app isn't available on your Home screen, swipe left to access the App Library
Tap Reset Network Settings. When prompted, enter your password
Logging in and out of iCloud
From a Home screen, tap Settings
If an app isn't available on your Home screen, swipe left to access the App Library.
Tap your Apple profile at the top of the Settings menu.
Tap Sign Out (may require scrolling).
Enter the Apple ID password then tap Turn Off.
To keep a copy of data, tap the applicable switches to turn 'on' or 'off'.
Tap Sign Out (upper-right) then Sign out from the prompt to confirm.
This doesn't guarantee any immediate success with solving the iPhone text message bug. However, if this does not work, there are other ways of troubleshooting. Reddit User r/Green6131 closing the messaging app every time has solved the iPhone text issue for him.
Switch from Android to iPhone can cause missing text
One of the plausible reasons behind iPhone text messages getting wiped out for some users appears to be a switch from Android to iOS. If you were previously using the Android eco-system and made a switch to iOS, then there might be an issue with messaging account. It continues to remain under the Google messages feature.
A conversation on Apple support forum can help you understand and decode.
The issue stemmed from the Google RCS messaging feature. For an iOS user to communicate with an Android user with ease, it would require disabling the RCS feature. Here's how!
Open Google Messages
Tap on More Options then Settings and Chat Features
Turn off "Enable Chat Features".
Samsung messages (if you still use it) on the other hand, require disabling the options in the chat settings. This is for enabling a smooth transition of messages to the iOS platform.
Any more solutions to missing iPhone text messages?
Well, if the aforementioned options fail to work, then updating the OS usually does the trick. The Apple discussions forum does have several users claiming that the iOS 14.3 update resolved most of the issues, at the same time a significant few are stating that it has failed to make any changes to the message feature (fault rather).
With iOS 14.4, released today, perhaps the expected changes would be finally made. It would the fourth major update and coming a month after iOS 14.3. The release notes talk about new features and fixes, security fixes for 3 vulnerabilities. But the iPhone missing text issue doesn't find a mention. Maybe users can come back to us after downloading and testing on their devices.
If iMessage doesn't seem to do the trick, might as make use of third party messaging platforms such as Telegram or Whatsapp. Though given Whatsapp's current privacy violations options like Signal are becoming more wide-spread.
So that's pretty much all the tips and tricks we have to get you through your iOS issues. If you have your temporary fix, let us know down in the comments box. If you'd like to read more articles like this consider visiting our website.