The initial hiccups with iPhone 12 and iPhone 12 Pro users are yet to be over coupled with iOS 14 issues. We all know that any product getting launched from the house of Apple will be near to perfection. These minor issues popping up will be ironed out with time. The latest to join the list is new users of iPhone 12 Pro and iPhone 12 missing SMS.
A month ago, the issue of randomly missing MMS texts was reported on the latest iPhone 12, 12 mini, 12 Pro, and 12 Pro Max phones. They could be traced to several Reddit threads and the Apple Discussion forum. However, with the passage of time, the older versions of iPhones are also reporting Missing SMSs. One can find a thread on the Apple Discussion forum.
What Is The iPhone Missing Text Notification Issue?
The sudden experience of dropping out of text messages randomly is worrisome. It has prevented users from receiving SMS or even missing a few odd ones out. Some users have reported receiving the group messages out of order, the symbol '+' prefixed against sender number, duplicate messages, and/or received a day later.
Why are text notifications missing from my iPhone?
Majorly the complaints of iPhone missing SMS have been observed in group chats. However, there are cases of the one-o-one messages also not getting delivered. Many have reported missed out SMSs in group chats when sent via Android devices.
The issue of the iPhone missing SMS is not novel to iOS devices. The bug has been reported in random devices in the past. It was discovered on iPhone 5 and 5S for the first time. Now it has traveled down to 7 more models and few versions of iOS with no permanent fix by Apple.
In fact, users have found the issue cropping up in the new iOS 14. The devs of iOS 14 had brought in many enhancements in the module of the iMessage app. However, the latest version failed to provide a solution to the iPhone 12 missing MMS bug.
Those who are not tech-savvy or are new to the iPhone, can find in the stock iMessage app and usually surfaces in a group chat. It happens both ways when the message sent by you in group chat doesn't get delivered. And reciprocally, some texts sent by members will get dropped at your end. This becomes cumbersome as the text messages need to be resent and retyped from scratch.
A possible explanation behind the iPhone 12 Missing SMS is attributed to compatibility issues between iPhone 12 and iOS 14. Or possibly new cellular chips in the iPhone 12 are having problems with all the carriers. However, with more and more models reporting the issue, the root cause appears to lie with iOS14. The issue is not too frequent, but it happens.
When Apple Tech support was contacted, they confirmed that their engineering team is looking into the thread. Maybe Apple needs to get it sorted out with the carriers which either need to troubleshoot at the end of the firmware. Or maybe Apple devs need to make the software work.
Users have reported issues in both the iOS builds – iOS 14.1 and iOS 14.2. It is hoped that the next stable version of iOS 14 will bring the fix. The latest iOS 14.3 version has been released to developers and public beta testers. It can drop at any time on or before 14th December 2020.
How do I get back my missed text notifications on iPhone?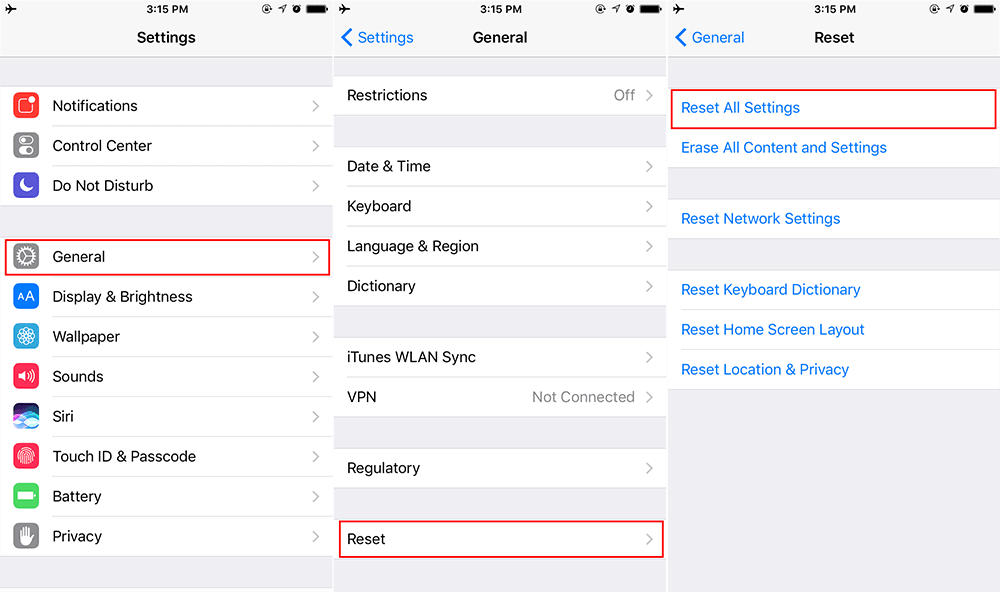 In the absence of Apple support, people have gone ahead by resetting network settings, check iMessage synch, disable/enable MMS/group, deleted old conversation threads, reboot, toggling with airplane mode & 5G settings, replacing with a new 5G SIM card, and even changing a carrier.
Some users using Verizon carrier have reported a workaround, though not a permanent one. It is meant for Verizon users only. They can download the Verizon Message+ app and reset network settings by following the path – Settings > General > Reset > Reset Network Settings.
Those who hate group chats will attribute it to be a feature than a bug. On a lighter note, maybe this is a unique way of Apple telling its users to stop using its text feature. The idea might sound ridiculous but it needs to be fixed in a thousand dollar phone.
Update as on 7th January 2021
It is not only the iPhone 12 that is reporting missing text notifications. It seems that nearly every iPhone model is experiencing sporadically missing text messages with SMS groups. since the iOS 14 update. Apple has still not been able to fix the issue even after a few more releases.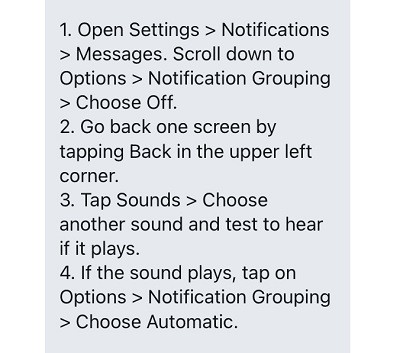 A workaround suggested by Apple Support has worked for some. Maybe you can also give a try and share with us your findings.
Update as of 3rd February 2021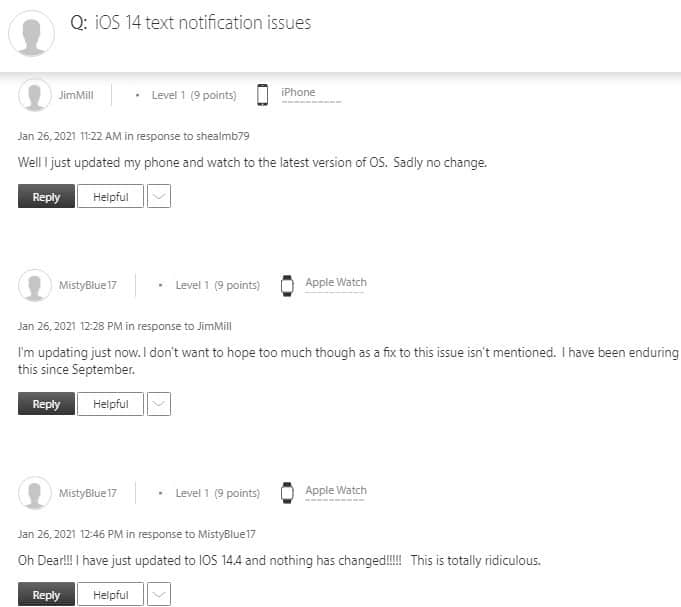 Earlier some users had reported that the iOS 14.4 stable updates had resolved the issue of missing SMS. Even with the exchange of more than 10,000 complaints on the Apple forum, the devs are not caring enough to fix the issue on priority.
Update as of 24th February 2021 – Potential Solution
IOS 14.4 has not brought the fix to the missing notifications. However, that doesn't stop users from doing hits and trials. Few users tested and found enabling banners and previews worked for them. It required "Go to notifications. Tick banners on them go down to messages and allow notifications."
You can also give it a try by heading to Settings > Notifications > Shows Previews > Always. In other words, the locked iPhone will always show notification previews before you unlock it. All in, it takes a few minutes of changing settings.
If you are not satisfied with the above mentioned workaround, maybe you can giev a try to this one.
Of late iPhone users after iOS 14 update are unable to receive messages from Android platforms. It has been typically highlighted that in a group of iPhone and Android users, SMS texts from Android go missing. But strangely GIFS from Android users are visible. The SMS texts cannot be retrieved even in the Apple Messages app.
Updates as of 10th March 2021 – Another Tested Solution Here
The issue of missing text notification has found its way from iOS 13 to iOS 14. Users have tried to reach out to Apple Support and even escalate the issue to Engineering. Unfortunately, none of the subsequent four releases of iOS 14 worked, driving peope crazy. The latest one iOS 14.4.1 has also not offered any respite to harassed users.
In the meantime, people have found solace in temporary workarounds. Check them out below and let us know if any worked for you!
Few have concluded that the issue is due to carrier and some found replacing the SIM card did the trick.
Updates as of 19th March – Potential WorkAround
An iPhone 12 Pro user tested with turning off wrist detection off on your watch app. Though you feel handicapped but it solves notification alerts on your iPhone temporarily.
Missing SMS/MMS text messages feature in the new iPhone 12 and iPhone 12 Pro is painstakingly annoying. However, it is not the only challenge. Few handsets had issues with autofocus at close distances less than inches of iPhone 12 Pro camera. Few users even reported receiving spammy calls and messages. Some of them were related to elections.
Updates as of 17th May – Another Potential Solution
There has been no respite from the issue as it has cropped in iOS 14.5.1 as well. In the absence of support from Apple, users continue to provide their tested solutions. Let us have a look at the latest one.
How are you coping up with the issue of the random dropping of SMS texts on the iPhone models? Do share it with us. We are all ears.