The high-end Apple devices are famous for their near to Zero defect products. However, expectedly iPhone 12 series users are reporting a few teething issues since its launch in October. Many iPhone 12 and iPhone 12 Pro users have complaints of delayed, duplicate, and randomly missing SMS/MMS text messages.
There are grievances related to iPhone 12 Pro camera functions where it has been found difficult to autofocus at less than 3 inches. The devs have acknowledged some of the issues and are working towards their fixes.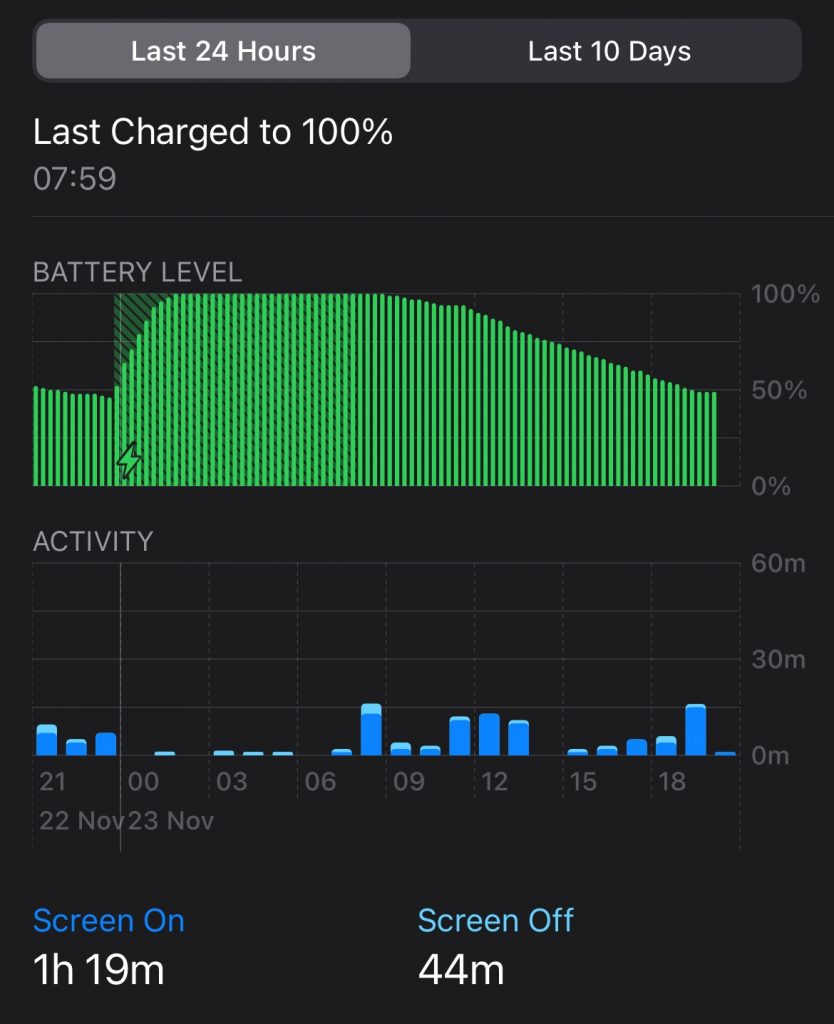 However, there is one wider issue that has gained momentum and is hurting people the most. iPhone 12 battery drain issue, when kept in idle mode, was spotted on the Apple forum in the last week of October 2020. Initially, users assumed that battery of their devices was at fault and were contemplating exchange. Later on, they were joined by 33 pages of unhappy people.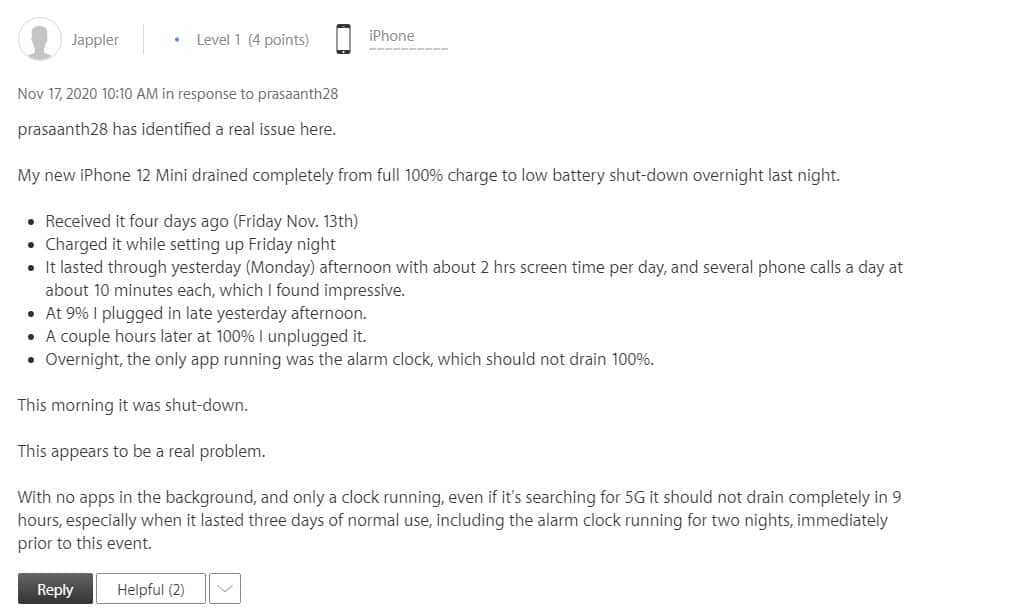 The majority of them have discovered that iPhone 12 series battery drain while in standby (unplugged) mode during overnight amounts to at least 25%. The figure is critically high especially when one doesn't have any active apps like mobile data, location services, Bluetooth, Wi-Fi, Siri or even running social media apps in the background.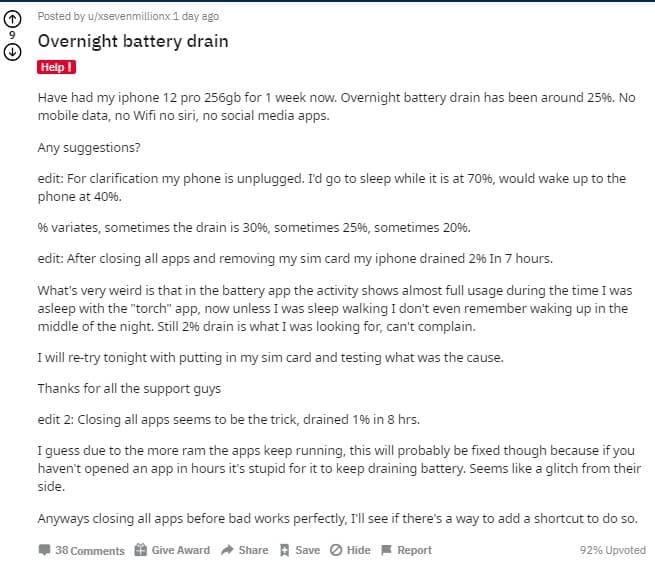 Apple die-hard fans who own previous-gen iPhones find the battery drain issue difficult to digest. In comparison with iPhone 11, they discovered iPhone 12 Pro drained out 30% in 10hrs unplugged at night. On the other hand, the iPhone 11 lost around 5% only which is acceptable.
Though with a smaller sized battery in iPhone 12 users were expecting battery life to be lesser when compared to the earlier gen. But battery conking off even while idling was not acceptable.
Apple support when contacted were not able to troubleshoot the issue. No abnormalities were reported in the diagnostics they ran. They confirmed that the battery had no issues. So is it an iOS 14.2.1 or firmware or a carrier-related issue?
In the meantime, there is a tip on an Apple form in Canada that is being shared here. Maybe it can help you temporarily!
Disable Siri in Settings (Turn off the toggles for "hey Siri" and Press for Siri)
Restart the iPhone
Turn Siri on again
Disable background app refresh for Shortcuts
With Apple keeping tight-lipped about iPhone 12 battery drain issue, people are trying all possible means to fix it by themselves. On the basis of their experiences, people are suggesting to turn off 5G and poorly optimized social media apps especially TikTok before putting the phone to sleep.
Some even went to the extent of testing without SIM. Surprisingly application of no SIM solved the issue of the iPhone 12 battery drain. Check out the figures reported by a user on his phone.
No SIM Battery drain – 2%
SIM inserted Battery drain- 25-50%
Some tested using a single SIM and found that the performance was impacted when the dual SIM was inserted. Some felt that after updating to 14.2.1, their battery performance improved. In some reports, some iPhone 12 users in China have found a fix to the issue in iOS 14.3 beta2. But all the workarounds are temporary in nature till the time Apple does not release iOS 14.3.
Apart from pouring out your battery drain issue on the forum, it is advisable to log a bug on Apple's support page. Maybe collective reporting can force devs to prioritize the issue and tackle it right away.