Facebook is widely used by people to connect with others regardless of geographical restrictions. However, it can be a danger for your kids or can lead your spouse to cheat you.
Besides hackers, parents may have to hack Facebook messenger to know what their kids are doing or this can be done by a wife or girlfriend, husband, or boyfriend to find the truth or to fight a jealousy battle.
Whatever the reason is as it is your personal matter here I am just giving you magical solutions that let you access someone's Facebook messenger easily without knowing their passwords.
If you are looking for finding a way to hack Facebook messenger without using password then the following described methods can be helpful for you:
Method 1. Use Spylix the best Facebook messenger hacking app
Spylix is one of the best among social media hacking applications that completely fulfil all of your monitoring demands including hacking Facebook messenger to view private messages of someone.
It is compatible with Android as well as iOS devices so you can easily use it for any type of mobile phone. It is a powerful application that lets you hack anyone's Facebook messenger easily.
How to hack Facebook messenger by using Spylix
Spylix is very easy to install and set up.
Step 1. Navigate to Spylix .com and sign up here by providing your email address.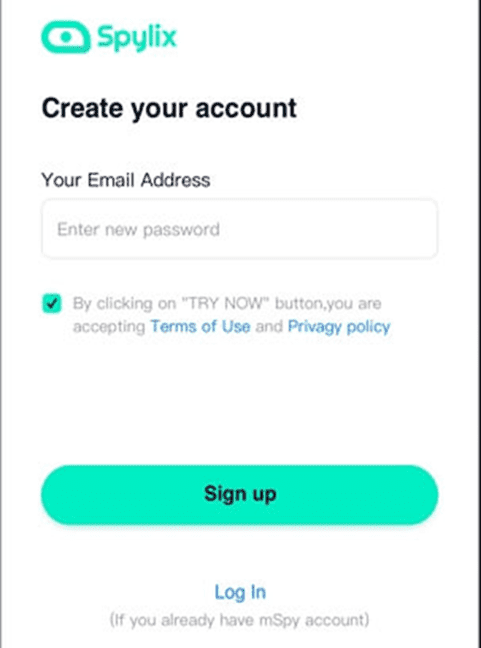 Step 2. Install and set up the application by following the instructions provided on the screen.
Step 3. Login to your created account and easily access the Facebook messenger application.
Advantages of using Spylix to hack Facebook messenger
There are a lot of advantages that a person can gain by using Spylix but specifically in the case of Facebook messenger you can get the following advantages:
Spylix is a great choice if you want to read someone's private messages. It offers you to view all the sent and received messages on someone's chat. You can also get text messages from another phone sent to mine.
Spylix gives you easy access to your target person's Facebook inbox. Here you can find out with whom your target person is connecting. All the inbox messages will appear on your control panel of Spylix.
After accessing your target person's inbox and messages you can also find out all the details that are associated with each chat. You can get to know about the photo's name and locations of the person with whom your target person is chatting and sharing media files.
Tracking based on date and time
All the messages will appear along with the date and time it has been sent or received. So you can easily track your target person based on the time and date he or she is chatting or sharing media on Facebook.
Other features of Spylix
Along with hacking Facebook messenger it also offers you the following excellent features:
Besides Facebook it also lets you monitor other social media applications including Instagram, WhatsApp, and Snapchat messages. This would be a great help for spying or catching a cheater.
Spylix can be a good keylogger where it can record all the information that your target person is entering by using a mobile phone keyboard. By monitoring the key switches you can easily find out your target person's Facebook password.
Spylix works in the background mode so your target person will never find out that you are accessing his or her Facebook messenger.
Monitor calls and messages
It also permits you to monitor all the outgoing and incoming calls and text messages of a target person.
Method 2. Keylogging
Keylogging is an approach by which you can find out the Facebook messenger password of a target person and then you can use it for hacking purposes.
You need a special tool named Keylogger, it will memorize all the keys that are pressed on a particular device. So keyloggers can also collect information about the password of any app and you can easily collect the password.
There are many hardware and software keyloggers present in the market. You can use Spylix also as an efficient keylogger; it displays all the keys pressed by your target person on your control panel.
Disadvantages of using keyloggers
Hardware keyloggers require physical access to the target mobile phone
It is not a reliable method as it can be detected
Cookies are special files that store data related to internet surfing. By using website cookies you can easily hack Facebook messenger. But to use this method it is necessary that you and the target person are connecting with the same Wi-Fi network.
You have to install an extension app to extract and store your target person's cookies and then you tell Facebook that you are the authentic person by using the cookies and getting access to the Facebook account and messages.
Disadvantages
You need an extension application to extract and store cookies
It does not provide as much detail of Facebook messenger
Cookies have limited sizes that can be stored.
Method 4. Forgot password Facebook feature
Facebook provides a password restoration method in case you forgot your password. This method can be used to hack a Facebook account to access Facebook messenger.
To use this method you have to find out the email address of your person and then by selecting the "forgot password" option choose the recovery option and answer the question that will be asked by Facebook.
If you would be lucky you will be successful in changing the password of your target person and then can easily access Facebook messenger.
Disadvantages
Target people will easily know that someone has changed their Facebook password.
If you don't provide the right answers to the questions you will fail.
You will not find out a lot of information
Conclusion
Hacking into Facebook messenger without knowing their password is not an easy task. But I have provided a few methods that you can use in this regard. According to my point of view, Spylix is the best method on which anyone can rely.