How to hack WhatsApp accounts remotely? For a guaranteed way to hack someone's WhatsApp without access, click here now
WhatsApp is one of the most popular instant messaging apps, with over 1.5 billion active users. It is used by one-third of the world's population. Though it is secure but hackers have their ways to hack any app. As a result, if you want to access someone else's WhatsApp account, you might need to have access to their phones.
WhatsApp is a popular messaging app that is designed to make communication easier, particularly for personal conversations. It's similar to the SMS technology that the majority of users are familiar with. You can send photos, videos, documents, and voice messages to your friends and family using WhatsApp.
However, there are some drawbacks to WhatsApp, such as your child chatting with strangers, viewing 18+ content, and exchanging prohibited materials. An employee may also abuse WhatsApp by watching short video clips and chatting with coworkers during business hours. WhatsApp Spy App is an excellent way to keep track of important conversations between your spouse, children, and employees and to prevent any misuse. You can also use it to figure out who has been messaging you frequently and look into any potential scams.
How to monitor your child's WhatsApp account with Mspy
Using mSpy is the simplest way to gain access to your child's WhatsApp.It is easy to use on both iOS and Android devices. As a result, you do not need to jailbreak the target phone to install it.
You can also remotely monitor the child's activity with a mSpy control panel. You can use your credentials to log in from any browser of your choice. As a result, you do not need to install the software on your phone.
To hack your child's WhatsApp account without the victim's phone, follow these steps:
Launch your web browser,
Navigate to the website www.mspy.com.
Enter your mSpy login information.
Enter your login name and password, then press the "Sign In" button. Select language as English in the following window. Select the Confirm button and click on the "Get Started" button.
Choose the type of mobile device that will be used to monitor WhatsApp messages (Android or iOS device)
If it is an android device, you should ensure that you have physical access to the target device you wish to spy on.
Choose the "Yes" option, then press the "Proceed" button.
Using Mspy, you can hack your child's WhatsApp.
In addition to this, you need to select an Android device manufacturer. You can choose from a variety of device manufacturers such as Samsung, Huawei, Xiaomi, Moto, Google Pixel, LG, and others. For Samsung devices, select "Proceed" from the drop-down menu.
To find the Android version, use the method outlined below.
On the mobile device, you want to monitor, you must disable PlayProtect.
Go to the Google Play Store
Then, in the top right corner, tap on the three icons in the upper left corner of the profile icon. After downloading, launch the APK. You can see that your mSpy will launch. After that, continue with the configuration process.
Wait for a couple of hours when mSpy app records the activity and sends it to the server.
However, it is important to note that activity upload is also affected by the internet speed of the target device. In the next window, select WhatsApp.
You can then view your child's WhatsApp activities.
First, you can select the message option. This makes various WhatsApp messages received on the victim's phone visible.
Second, you can select the Call option.
On your screen, you can see two Call histories.
Third, to view that person's complete WhatsApp contact list, you have the option of selecting it.
How to monitor your partner's WhatsApp account using their phone numbers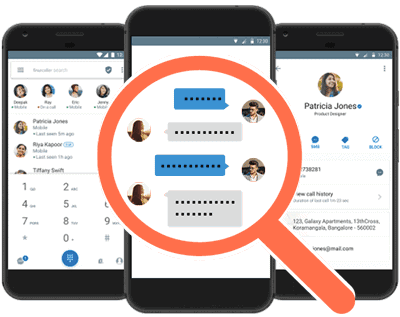 Your partner's phone number is one simple way to hack their WhatsApp account. To use this method, you must first install the WhatsApp app on your smartphone. Furthermore, you have access to the verification code received via text message (SMS) on your partner's cell phone.
Step 1 – To hack your partner's WhatsApp account, open the WhatsApp app and enter their mobile numbers.
Step 2 – In the following step, you will be prompted to enter your 'PIN.' You will receive this PIN via SMS on the target's mobile phone.
Step 3 – After successfully logging in, you will be able to view the content of that WhatsApp conversation as well as other media files.
The main disadvantage of this hacking method is that the target person will receive a notification about your login, and they will log in again and remove your login unless you change the password
Must read: Easy way people have been Spying on phones
How to hack your husband's WhatsApp using Chrome Browser
Remember that versions of Android 7+, iOS 10, and above have a constant notification on the target's phone every time WhatsApp web is used. The following are the steps to hack your husband's WhatsApp account using Chrome:
Step 1 – Open Chrome Browser on your PC or laptop and navigate to web.whatsapp.com.
Step 2 – Scan the QR code with your husband's mobile device.
Step 3 – You can now begin to monitor his WhatsApp conversions without installing software on his phone.
This method, however, is only applicable if you have access to your husband's device for QR-scanning. Furthermore, you cannot hide hack from the subject of surveillance. On your smartphone, you can always see the active Whatsapp web action.
How to Hack your wife's WhatsApp Account Using a Mobile Phone Number on a Mac Device Using Spoofing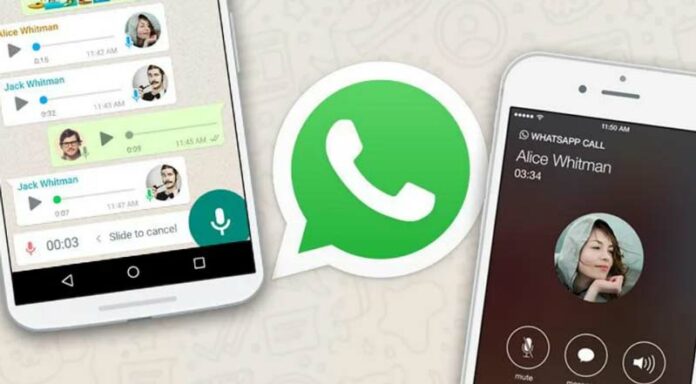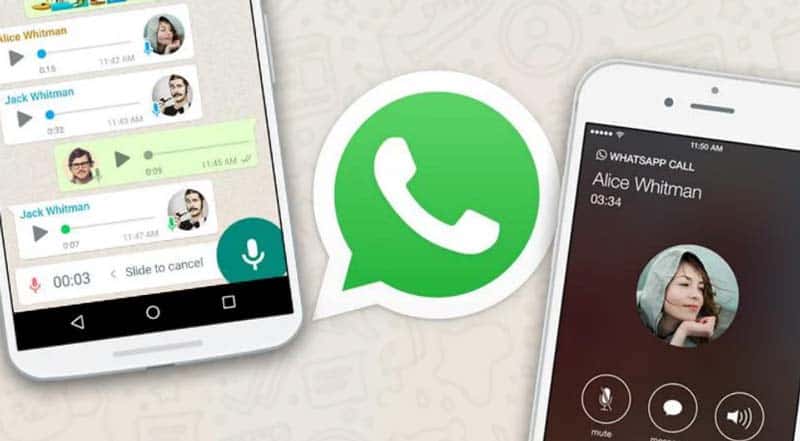 Before using the Spoofing method for WhatsApp hacking, you should have physical access to your wife's phone to retrieve some data.
Here are the steps to hack her WhatsApp account by cell phone number on a Mac using the Spoofing method:
Step 1: First, uninstall WhatsApp Messenger from the device you want to monitor.
Step 2: Determine her device's MAC address. Select Settings > General > About > Wi-Fi Address from the drop-down menu.
Step 3: Download and install the WhatsApp hacking tool on your wife's device. On your wife's device, install Busy Box and Terminal Emulator.
Without Using Chrome, you can hack her WhatsApp.
Step 4: Change the Wi-Fi Mac Address. Using these two apps, replace your smartphone's Wi-Fi MAC Address with the MAC Address of your wife's phone.
Step 5: Now, install WhatsApp on your device using the target device's phone number.
Following that, you will receive the verification code on the target person's device. Log in to the target's WhatsApp account using this encryption code on your device. You can now receive all chats.
How to hack your boyfriend's WhatsApp activities using uMobix
It allows you to track various activities on your boyfriend's device such as phone calls, GPS location, social media, and so on. You can use this app to spy on your spouse for free because it gives you real-time access to the target device.
The features of this application include the fact that all of your devices can be monitored and tracked from a single dashboard.
Also, you can use the built-in browser history tracking to identify any suspicious behavior. And uMobix is one of the best WhatsApp spy apps for accessing a device's photo gallery.
Furthermore, when using uMobix to monitor your boyfriend's device, both iOS and Android have tracking capabilities. A great feature of this app is that iPhone and Android devices are supported platforms.
You can use uMobix to keep track of all WhatsApp messages that have been sent, received, or deleted by your boyfriend. You can also use uMobix to obtain timestamps and contact information.
uMobix is a mobile app that allows you to see all incoming and outgoing calls as well as your boyfriend's current location. uMobix also provides your boyfriend's precise real-time location as well as the history of places visited.
How to monitor your spouse's WhatsApp activities using ClevGuard
ClevGuard is a Whatsapp Spy App that is the most powerful app for monitoring WhatsApp messages on your spouse's phone. It tracks the activity of the WhatsApp account and gives you access to all messages.
ClevGuard is an effective and simple app for spying on your spouse. It allows you to control your spouse's phone and protect your family, allowing you to keep your spouse safe. Track your spouse's whereabouts and catch them red-handed.
ClevGuard is compatible with the majority of smartphones and tablets. Windows, iOS, and Android are all supported platforms.
How to monitor your girlfriend's WhatsApp activities using MobileSpy
MobileSpy is a user-friendly control software for iOS and Android devices. It allows you to control and monitor your girl's mobile device usage and activities. It gives you access to Whatsapp, Instagram, Facebook, Snapchat, and other social media activities on your phone.
The platforms supported are Android and iOS devices. You can keep track of both received and made calls on her phone. Key logger, geo-fencing, web history, and other features are available on the platform. It allows you to monitor a variety of communication apps, including WhatsApp, Telegram, and Snapchat.
How to hack WhatsApp using spy apps
There are numerous reliable WhatsApp spying apps available that can be used in stealth mode on the target smartphone. These applications will provide you with real-time updates on the activities carried out on the hacked Whatsapp account.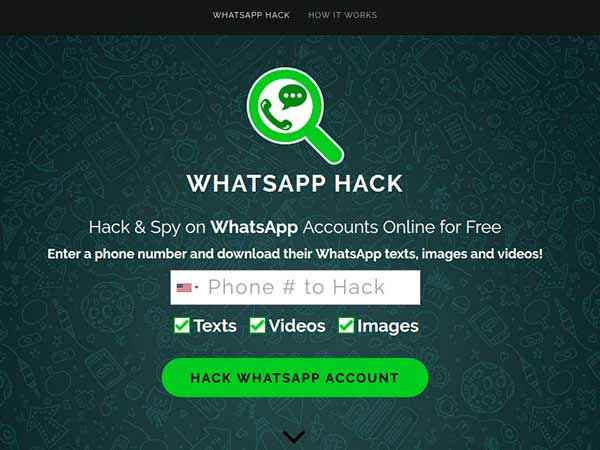 FlexiSPY
FlexiSPY is the most widely used spy app in the world. It is the only cell phone spy software that allows you to track ALL of your target phone's activities. It is the only software that allows you to monitor every activity on an Android or iPhone device, including SMS, calls, text messages, Whatsapp, Viber, Line, Facebook, messenger, email, Facebook, Twitter, and more.
MobileSpy is a mobile spying app that offers stealth cell phone monitoring, SMS texting spying, call recording, and location tracking for your smartphone or tablet. The covert app allows you to track a cell phone's exact coordinates without the target phone ever knowing.
SpyBubble
SpyBubble is a one-of-a-kind, undetectable, and fully functional Smartphone Spy Software that allows you to remotely spy on any Android, iPhone, or iOS device. It allows you to monitor the device's calls, messages, and emails, as well as track its location.
This spy app's installation is very simple and does not necessitate any technical knowledge. With this app, you can monitor all messages sent and received. Devices running iOS and Android are supported by this app.
With this app, you can detect and track deleted WhatsApp messages. Your partner's phone is automatically updated. It allows you to keep track of all your YouTube activities and mobile apps.
It is one of the best Android spy apps for detecting any changes to the contact list.
Spezza
Spezza is the ultimate solution for tracking any iPhone, Android, or Blackberry device in real-time while remaining completely invisible to the device's owner! So, if you're concerned about the safety of your children or want to know where your employees are spending their time, Spyzzz is the solution to all your tracking needs. Spezza is software that allows you to manage all incoming and outgoing data.
It allows you to keep track of your employees, friends, and family members. It assists you in locating a hidden image of a WhatsApp message from your child's or employee's mobile device.bIt allows for simple spying on social media apps.
It assists you in locating all messages that have been sent, received, or deleted on Whatsapp.
How to hack WhatsApp with Spyera
Spyera is an Android spying app that allows you to discreetly monitor your children or employees. On your computer, you can view their text messages, call history, and social media activity.
This is a one-time purchase. There are no annual or monthly fees. You can keep track of as many devices as you want. Take notes on conversations, photos, and videos and it has simple notification configurations and settings.
With this app, you can keep track of your employee's activities, such as phone calls and text messages. Photographs and videos of the monitored device can be taken. Android, iOS, Windows, and macOS are all supported platforms on this device. This free spy app does not require root access and it has an excellent stealth mode for remaining undetected.
iKeyMonitor
iKeyMonitor is powerful monitoring software that allows you to monitor all computer activities. It runs in the background and records all keystrokes typed on the computer under surveillance. All activities are easily accessible and logged in a special panel. You will receive detailed logs of all activities, such as websites visited, chat conversations, emails sent and received, screenshots, and much more.
This free spyware app can easily track SMS text messages on the targeted iPhone and Android phones. It allows you to receive messages from your partner without having to open them in the WhatsApp app or other messaging apps like Skype, Viber, and so on.
It has a large database of Whatsapp contacts stored locally for easy access by this tool. It has a simple user interface and the platforms supported include Windows PC and macOS.
With this app, you can take screenshots with your Android phone and monitor all apps and websites on the target device, including photos, chat apps, and websites visited. In addition to this, you can back up contacts on the target device so that you can recover them if they are lost or deleted in any way.
SpyFone
SpyFone is a cell phone tracking program. This monitoring software allows you to keep track of your partner's phone calls, emails, and GPS location. This spying software also allows you to keep an eye on your spouse and children and keep them safe from harm. SpyFone provides iPhone and android spy software.
It is one of the best WhatsApp sniffer apps for monitoring incoming and outgoing messages from popular social messaging apps such as Facebook, WhatsApp, and others. SpyFone enables you to browse the target device's file directory and inspect all downloaded images, videos, and documents.
SpyFone allows you to see the target device's location in real-time. You can look through the target's file directory. Phones running iOS and Android are supported by SpyFone.
SpyFone is a powerful phone tracker app that allows you to monitor your children and protect them from inappropriate content. SpyFone allows you to track the phone number of anyone and learn more about your search. It has a geolocation tracking feature as well as a powerful phone tracker.
WhatsApp Spy App & Tool allows you to monitor all incoming and outgoing phone calls, SMS messages, and GPS locations of a specific device. It also allows you to track applications such as WhatsApp, Snapchat, Facebook, and Twitter.
These phone tracker apps also include an accurate and powerful GPS tracker that allows you to track the real-time location of your phone, spouse, or children.