Have you ever wondered if you can hack Facebook account? Although what seems should be a Herculean task is actually really easy, so much so that even people without any IT knowledge can hack Facebook accounts in minutes. Users of the globally-top social media platform have many times lost their trust already owing to multiple incidents where hackers managed to hack Facebook accounts and steal extensive data of numerous people.
Before we go further, you should have a clear idea of not indulging in illegal activities, as the article contains knowledge on hacking a Facebook account. What you learn in this article is to protect yourself if someone is hacking your Facebook account.
There can be many reasons anyone would hack a Facebook account, starting from personal emotions to serious criminal motives or even being interested in winning a Facebook Sponsored Meta hacker cup.
The event is organized annually for developers who have exceptional "problem-solving and algorithmic coding skills" and can spot security breaches.
Check this guide to see how hackers can easily hack Facebook accounts and protect yourself from such data theft and loss of personal information.
Vulnerabilities make it easy for hackers to hack Facebook Account
Every year many complaints are registered under the Facebook enquiry section for the reasons under the following heads:
Weak Passwords
Phishing Emails
Man in The Middle (MITM)
Remote Keyloggers
Denial of Service (DoS)
You can protect yourself from such a serious attempt to hack Facebook Account by enabling HTTPS for every service wherever it is available. Make sure to always protect your internet connection with a VPN whenever you decide to use a public WiFi service at places like coffee shops, restaurants and airports.
Why do people Hack Facebook?
Hackers can be benevolent or wicked, depending on their thinking. However, there are many reasons why Facebook accounts might be compromised, including:
Obtaining a certain number of Facebook accounts and selling them on the deep web or the dark web, where it is fully legal to purchase stolen and compromised goods. Other hackers may be interested in deals like 500 Facebook accounts hacked and sold for $10.
Some rookies hack in this manner to demonstrate their worth. They may employ various strategies to get entry, but they need some volume to brag about themselves in their society. Thus, this behaviour is entirely acceptable to them.
Your entire existence is actually on Facebook. Gaining access to it could be an excellent method to learn about that individual; at worst, identity theft can be committed. From the moment you were born through all of your actions. Hackers first gather information through the "Information Gathering" procedure, which might result in additional assaults on sensitive data like credit cards and other things.
Therefore, there are many reasons why a Facebook hack can occur; as a result, extreme caution must be exercised.
Most Popular Facebook Hacking Website With Fastest Results
Acunetix
Netsparker
Intruder
Nmap
Metasploit
Aircrack-Ng
Wireshark
OpenVAS
SQLMap
NetStumbler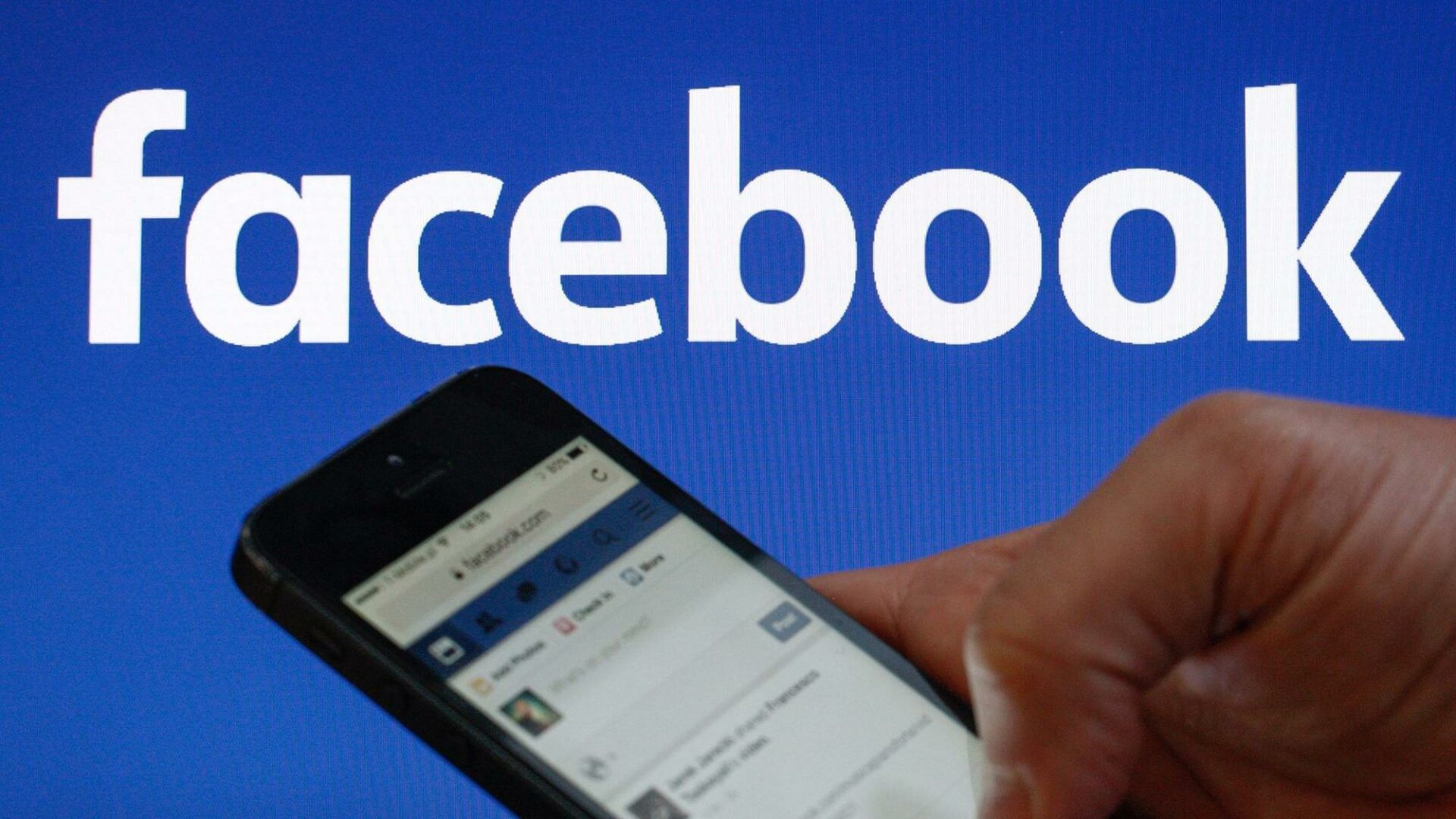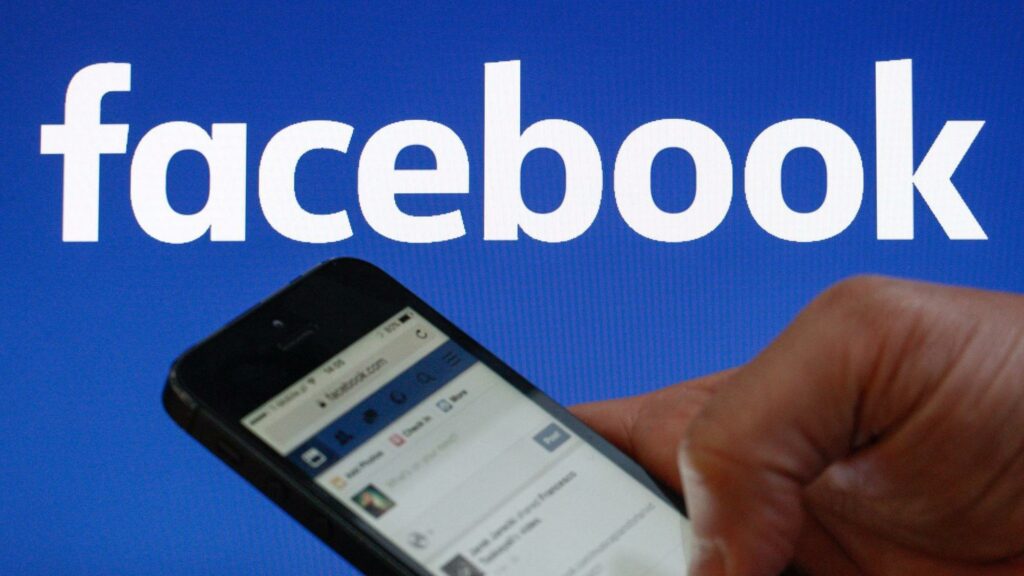 How to hack Facebook Account?
It is impossible to "easily" steal passwords, IDs or pages for popular social media platforms like Facebook, Instagram, and Twitter.
These platforms have been through several testing cycles, including alpha and beta testing, before being launched to prevent illegal hackers from taking advantage of ordinary individuals' simple flaws and errors. Expectedly experienced hackers have tricky and twisted ways up on their sleeves to hack Facebook accounts.
With the help of YouTube videos, hacking news, books on Facebook hacking, and hacking tutorials, we have listed the Facebook hacking apps and tools having the highest reviews and ratings.
We don't support illegal hacking practices; the information shared below on hacking a Facebook account is purely for educational purposes.
So how do such hackers hack Facebook accounts and steal their data? Let's first understand what such data thieves look for when they start their operation to hack Facebook accounts.
How hackers steal Facebook passwords and hack accounts
Vulnerability to Hack
Thanks to an SS7(Signalling System 7) weakness inherent in design that hackers have found way to sneak into your Facebook account, data theft with bank accounts and other internet accounts using your phone number.
Hack Facebook Using The Phone Number
It's fairly simple for hackers skilled at using SS7 to their advantage to access internet accounts via a victim's phone number.
This technique has been used to breach bank accounts more recently and immediately deplete the victims' accounts.
This method, however, entails a little more work than breaking into Facebook account passwords. Phone number, device and account information must first be stolen from victim by hacker. Once a hacker has the details, he needs to follow the below-mentioned steps:
Go to the Facebook homepage
Select "Forgot account?"
Enter the phone number of stolen device
Enter one-time password (OTP) received in SMS for Facebook account login
Your Gmail account and other social networking accounts may be accessed using the same method.
How To Hack Facebook Without A Password
Your account probably has many connections and personal information that might be useful to a hacker. You'll be more adept at guarding your password the more you know how a hacker may obtain it.
Here Are Five Ways For Hackers to steal Facebook passwords:
You have heard this advice not to open suspicious emails a lot. But fake emails are more sophisticated than before. Fake emails may seem like official emails from Facebook and include all formatting and branding. Identifying a phoney email may be challenging.
The simplest approach to prevent this is to delete the email and not click any of the links inside.
Remember that "like" and "share" buttons behave like links. If you click one of these buttons on a phoney website, you can be sent to a bogus login page where hackers can steal your information.
Even today lot of individuals use simple passwords. This leads to the widespread usage of password spraying by hackers.
It is preferable to utilize a singular phrase, swap out certain letters for digits, and change the capitalization while making a password. Avoid using the term "password" in variations, including pa$$word123.
If you consistently use the same password, you put yourself at risk of plain password grabbing. This is when a hacker targets a less secure and more open website. Consider utilizing a password manager if you have several accounts that need passwords. Frequently, they will also create secure passwords for you.
Facebook Password cracker Tools
You have few Password craker tools like Spyier available online that claim to crack passwords for you.
3 common ways in which most hackers try to hack Facebook account and begin malicious activity.
1. Use a Keylogger to hack Facebook Account: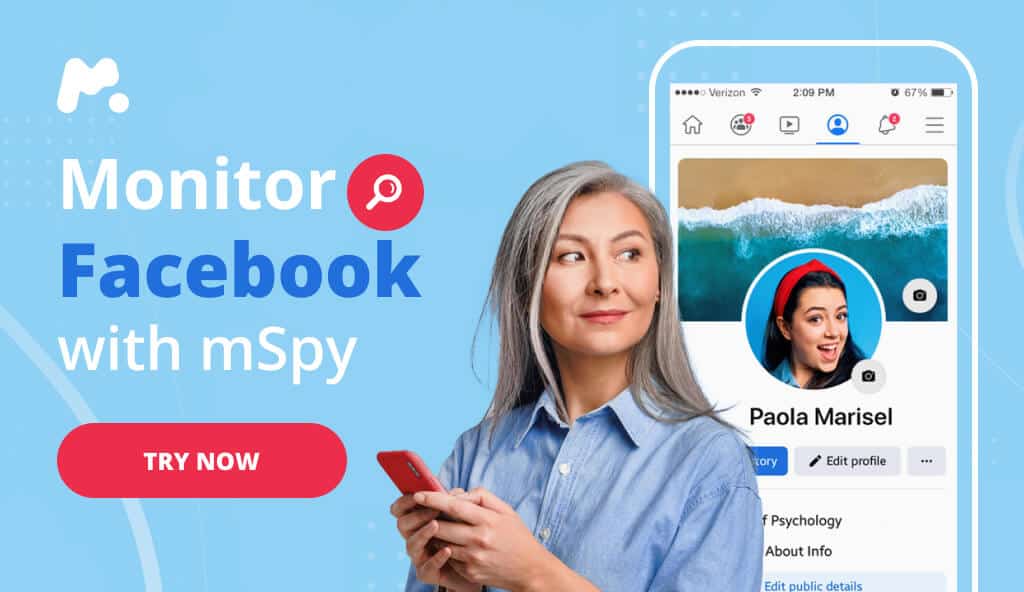 It is surprisingly easy for anyone just to use a software keylogger like mSpy that can effectively hack Facebook Account easily. Hackers just need to download the keylogger software on the victim's PC.
On activating such keylogger applications, hackers can track and record every stroke you make on your keyboard. This means you can lose everything you type into your PC, including passwords, bank credentials, personal details and money.
1. This process is impossible without good keylogger software, so first, a hacker would need to download a good keylogger. One of the most popular keyloggers hackers use is Emissary keylogger.
2. After setting up their preferred choice of keylogger, the next step focuses on hiding the .exe application file since that will inherently lead to detection.
3. Hackers typically bind the keylogger with an Image, PDF or any other file to hide its presence using a File Binder.
As soon as you open such a file, the keylogger software will get installed on your computer without your slightest realization. The hacker will immediately gain the information of usernames and passwords to hack Facebook account, emails and more sensitive data.
2. Phishing to Hack Facebook Account
Phishing is another one of the most common ways in which hackers hack Facebook account. Phishing is the process of sending fraudulent communications that seem to have a reputable source. Using this, hackers send a fake page to the victim and when they enter their username and password, they instantly render the hacker winner in his task of hacking Facebook account.
Hackers often times use phishing to hack Facebook account by using the social engineering toolkit already installed in operating systems like Kali Linux OS. They must send the phishing link to the victim from the same Local Area Network (LAN). Any data the victim enters will get stored in a file on the hacker's machine.
3. Hack Facebook account when on the same WiFi
It is indeed very possible for someone to hack Facebook account if they are using the same WiFi on Android devices. Hackers do this by using applications like Faceniff to intercept web-sessions profiles created over different Wi-Fi Networks and get confidential data of the victim. This means they can hack Facebook account connected to the same WiFi network and do whatever they want.
How To Protect Facebook Account from hackers
Never link your phone number to your Facebook account or other internet accounts due to the SS7 bug. You should pick email alerts as your notification preference for account recovery. Your account will be more secure if you use two-factor authentication and get codes via email rather than a text message. You might also utilise end-to-end encryption applications to secure your sensitive data.
Here are few more ways by which you can stop getting cheated
Use different passwords for every account you have.
Avoid clicking on any links you don't trust (even if it looks like they are from Facebook).
Nothing should be downloaded unless you are positive it is secure.
Entering private information on public computers or through public Wi-Fi is not advised.
Always err on the side of caution if in doubt.
Can someone hack Facebook account with email?
There can be grave consequences when an attacker gains access to your email. Such access gives the offenders access to all your digital contact lists and most importantly, becomes the open doorway to any accounts connected with the email. In this way, the hacker can easily hack Facebook account with email.
The above shows why so much stress is laid on protecting your email with strong passwords and 2-step verification.
If an attacker manages to hack Facebook account with email, they can ruin your online reputation, reset all your other account passwords, gain access to credit information and even delete other accounts like Twitter, Instagram, WhatsApp and more!
Can Facebook Messenger be hacked?
Yes, hackers can easily hack your Facebook account in minutes and every connected data. Messenger is a free mobile messaging app developed by Facebook so that means any attacker who is able to hack Facebook account can hack Messenger as well.
This is a serious danger as Messenger contains every user's personal history, photos and videos. Attackers usually use the following ways to hack Facebook Account and Messenger:
Keylogging and Phishing- Real-time loss of data and all computer activity through keystrokes and fake links
Hacker Apps like Spyier and PhoneSpector. Anyone who is willing to put a little money into monitoring your activity can easily hack Facebook account through such apps on Android and iPhone.
Hacking Using Cookies- Cookies allow websites to retain the data for an extended period on a browser and also provide classified information to monitor whole navigation sessions. Hackers use the same Wi-Fi network and hack Facebook account including Messenger.
Courses To Learn Facebook Account Hacking
LinkedIn Learning- Ethical Hacking Course – Lynda
Cybersecurity For Managers: A Playbook
Penetration Testing and Ethical Hacking Course
Cyber Security Basics: A Hands-on Approach
Hacking For Beginners
Cybersecurity Specialisation
Learn Ethical Hacking From Scratch
The Complete Ethical Hacking Course: Beginner to Advanced
Hacking and Patching Course
The Complete Ethical Hacker Certification Exam Prep Course
The Complete Ethical Hacking Course: Beginner to Advanced
Facebook Followers Hack—Increasing Followers on Facebook
Being active and frequently posting on Facebook is one of the simplest strategies to gain more followers.
The concept is rather basic. You become more noticeable to your target audience as you post more frequently. Additionally, this will assist you in gaining new followers and consumers.
Do you need advice on what kinds of posts to write? In that situation, you may simply adhere to the rule of thirds:
Your unique material should be promoted in the first one-third of your Facebook postings.
Sharing other people's content should make up the second third.
Your final third of Facebook postings should involve fan interaction.
If you adhere to this tip, you'll have a wonderful variety for Facebook postings.
If you adhere to this tip, you'll have a wonderful variety of Facebook postings. Additionally, gaining new followers will be much simpler if you post these frequently.
If you want your Facebook material to reach your audience efficiently, you can also consider posting at the proper moment.
FAQs
1. How can I log into Facebook without a password?
In the event of loss of your password, there might still be possibilities of you being able to log in to your Facebook account. You can log in to your Facebook account without a password using the alternate email or phone number registered on the account.
2. How can I open Facebook account without phone number and email?
You can easily open a Facebook account without the need for any email ID or phone number using a free temporary disposal email address. There are endless sites across the Internet that provide a temporary email address that is valid only for a limited time.
You can use such sites to create a temporary email address to create an account on Facebook. Since the email will remain will valid for around 10 minutes, you will be able to verify your identity through the mail received from Facebook.
3. How can I open my old Facebook account without password and phone number?
There might be an occasion of an old Facebook account that you want to retrieve but you have forgotten the password and phone number. Follow these steps to open your old account without a password and phone number:
1. Visit the old Facebook profile that you want to log in to
2. Tap on More below the cover photo and select the Find Support or Report Profile option.
3. Select Something Else and proceed to Submit.
4. Tap on Recover this account and follow the steps.
4. What can hackers do with your Facebook password?
Hackers can use the stolen information they get after they hack Facebook account to perform fraudulent online activities that might even include the theft of money.
5. How to deactivate Facebook account mobile?
1. Click on the top right of Facebook.
2. Scroll down and Click Settings & Privacy, then tap Settings.
3. Click Personal and account information.
4. Click Account ownership and control.
5. Click Deactivation and deletion.
6. How to delete a Facebook account mobile?
1. Click on the top right of Facebook.
2. Scroll down and Click Settings & Privacy, then Click Settings.
3. Click Personal and account information.
4. Click Account ownership and control.
5. Click Deactivation and deletion.
6. At last, click on Delete Account.
7. How to retrieve and hack a Facebook account?
Just send Facebook an email with an attachment of your Aadhar card. And tell them how everything took place with you throughout this moment. By sending a trustworthy email, you may demonstrate to them that you are the true and legal owner of that Facebook account. Additionally, you have the opportunity to report that Facebook account, choose "This account is my account" from the drop-down menu, and then add a remark to the review report. They will assist you. Within three days, your account will be restored.
8. How to report my Facebook account hack?
It is a quick and easy approach to reporting any compromised Facebook account. Log into your account on the Facebook website or application, look for accounts that have been compromised, and file a complaint.
9. How to know who hack my Facebook account?
If you ask this question, you cannot see the individual who hacked your Facebook account.
Try the 2FA approach if you don't want your account to be hacked; it could safeguard it somewhat better.
10. How to hack a Facebook-disabled account?
A hacker who wants to steal information from your account doesn't care if your Facebook account is active. I would not consider hacking a Facebook account to be worthwhile, but that is just my view.
The attacker will ensure he can log back into your account if you have information on Facebook that would require a complete personal ID.
My "dummy" Facebook account has been targeted twice for hacking efforts, but both times they were unsuccessful.
Any additional security measures added to accounts to increase protection are simply barriers skilled hackers may overcome.
Share with us if your Facebook account got hacked by illegal sources and how you retrieved it.