Due to restrictions imposed by Trump's administration, one of the top smartphone brands, Huawei's business got severely impacted. Buyers have started opting for alternatives after the removal of access to Google Play Services on Huawei devices. The brand recently launched Mate 40 series with the best hardware undoubtedly. But, let's face it! An Android phone minus Google apps is limited in value.
The company provided a Google app alternative in the form of HMS Core but the process was cumbersome for an average user. However, there is a simpler version in which one can give a try. Users with Huawei or Honor smartphone running on EMUI 10 can try Googlefier to facilitate access to GPS.
A simpler and more automated version for everyone has been developed by "bender_007", XDA-Developers member. Googlefier app needs to be downloaded from the link and installed on the smartphone. Follow the step-by-step process as mentioned in the download link while giving all the accesses requested by the Googlefier tool.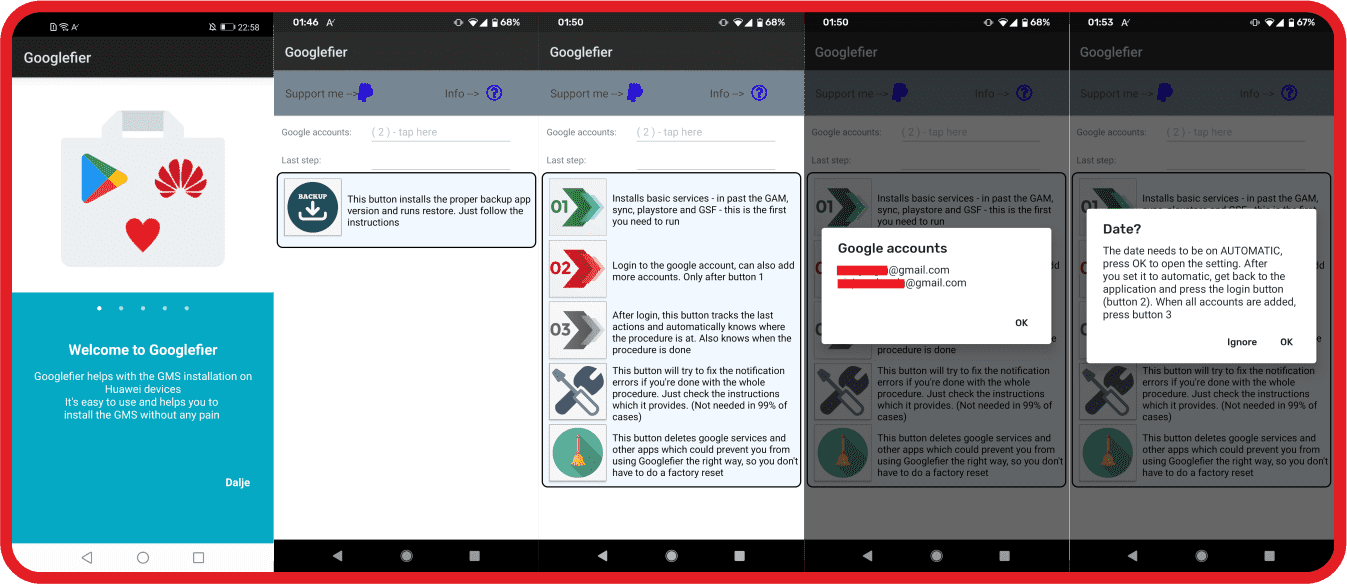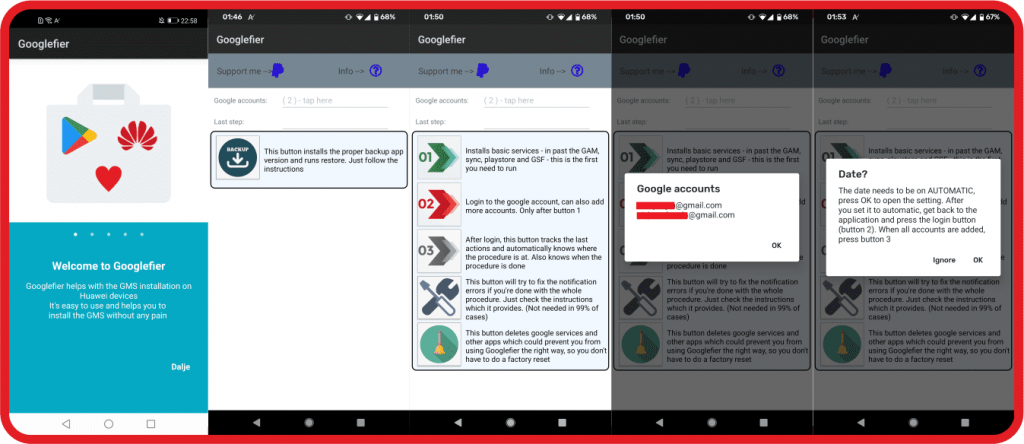 The entire process takes 5-7 minutes and gets completed in five steps if instructions are followed and you don't encounter any errors. Technically, Googlefier replaces the current backup app and gets replaced by LZPlay, the official GMS installation app. Once the process gets completed, Googlefier installs basic services in the next steps.
After the successful installation of Googlefier tool, you can go ahead with installing or updating Google Play Services. You can now delete Googlefier app and LZplay. The process has been tested on Huawei P40 Pro and Huawei MatePad Pro running EMUI 10. After successful installation, you can the Apps, upgrade the system,
It is recommended to do a factory reset of Huawei or Honor devices so that there is no trace of earlier apps designed for installing Google Play Services. The app provisions to restore the pre-Googlefier state and any changes will be reverted to the pre-GMS state.
Few things to be kept in mind before opting for Googlefier app!
The current version doesn't support EMUI 11. The app due to its limitations on firmware versions supports Huawei or Honor devices running on Android 10 and EMUI 10 only.
Let us know your views in the comments box below!