PUBG Mobile is and has always been one of the leading members in the battle royale arena. It is going to be 3rd year since its launch in early 2018 and now it is entering its 17th Season. Since its 1st Season and to date, devs have worked hard to make the game scale new heights. Thus, releasing new outfits, guns, and weapon skins along with their Royale Pass seasons has become the norm.
PUBG Mobile Season 16 Royale Pass got a scheduled release in mid-November. It has already set the tempo for next Season 17 to be rolled out in another month's time frame.
PUBG Mobile Season 17 Release Date
Players are aware that the countdown date for Season 16 has been set to 17th January. Royale Pass section will not be accessible 24 hours after the Season 16 closure for rewards or events.
Season 17, will be released on 19th January 2021, at @2 a.m(UTC +0)/7:30 AM IST. Assuming that there will be no surprises planned, gamers will be able to acquire Elite Pass and Elite Pass Plus for 600 UC and 1800 UC. Alternatively, gamers can also choose a subscription for any of the two paid Royale Pass variations.
PUBG Mobile Season 17 RP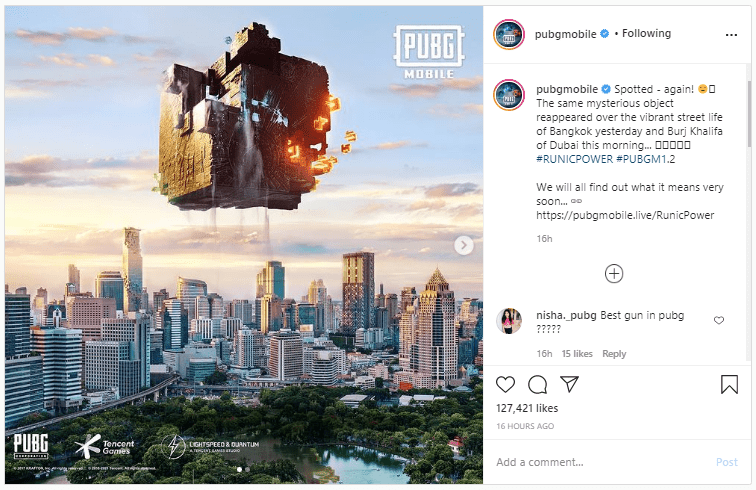 A teaser of the upcoming Season was shared on the Instagram handle giving hints about the theme of RP. It will be based on the Runic Power theme. The Runic Power Mode will be playable after PUBG Mobile update 1.2 has been downloaded.
PUBG Mobile has its players speculating the new changes leading to leaks and rumors about PUBG Mobile Season 17. It is also rumored that devs will shift the strategy from app store download to natural in-game upgrade.
While some of them may sound like a far cry from being included we can only wait and see what surprises they have for us. Unofficial sources managed to give us a sneak peek into the in-game rewards before it becomes official.
It might be a little too soon to add words of approval, and there is a slight possibility that some of these updates may not be included in the final release. Anyway let's take a look at what they have in store for us.
Player Avatar and Appearance
In Season 17 changes are made to Player Avatar customization and outfits, the expected releases are given below.
Season 17 New Outfit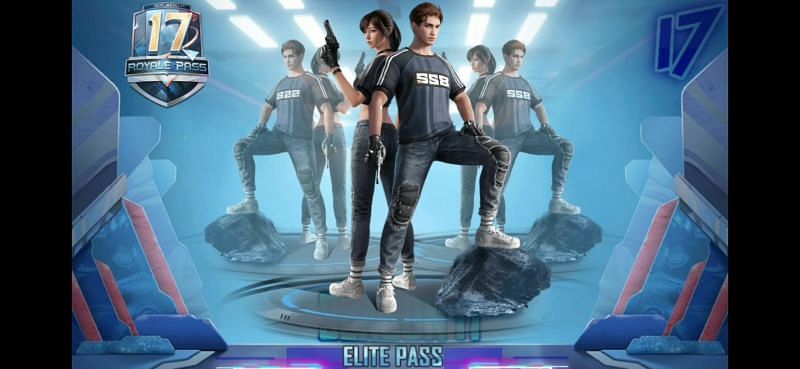 To be honest, this outfit doesn't evoke many surprises from me. Although it has a much cleaner look, it isn't something that stands out in the crowd. It reminds me of my schoolyard football outfit, but what do I know? Nevertheless, interested players can collect them after playing 5 rounds or so in the Gold Tier.
100 Royale Pass Cyberpunk Outfits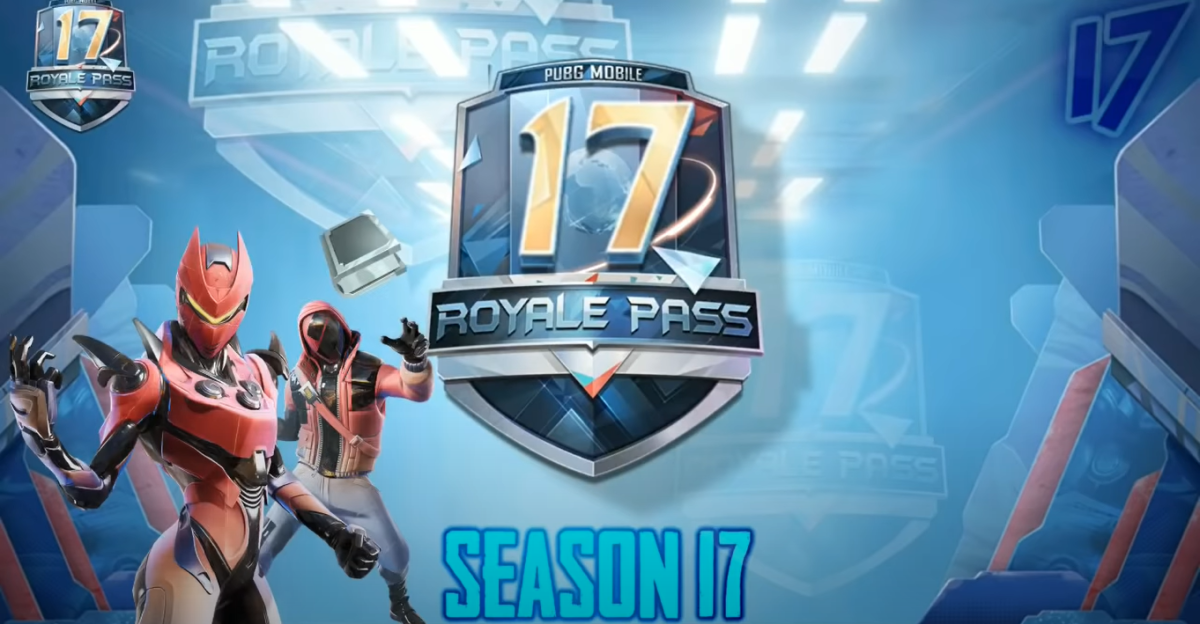 The release of the Cyborg/ Cyberpunk themed outfits somewhat corresponds to the release of CDProjektRed's Cyberpunk 2077. Is it a coincidence, I think not. Anyway, it's going to be a long grind before you hope to obtain this skin, given that it's the max rank reward at 100 RP rank level.
Weapon Skins and Customization
The devs introduced a new series of weapon skins starting from the grenades all thee way to Assault rifles. Though some of them are winter themed, the changes are worth looking at. Down below are the expected changes.
Explosive Snowballs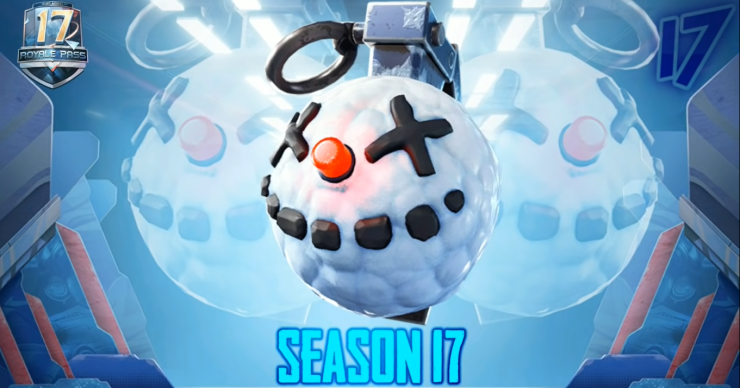 Have your opponents blown in the face with the winter-themed Snowman Alert Grenade skin. It does look rather fascinating with the rather appealing Snowman expression. There are mentions made that a powdery snow effect will also be included in the explosion animation.
Pan Skin: PUBG Mobile's Classic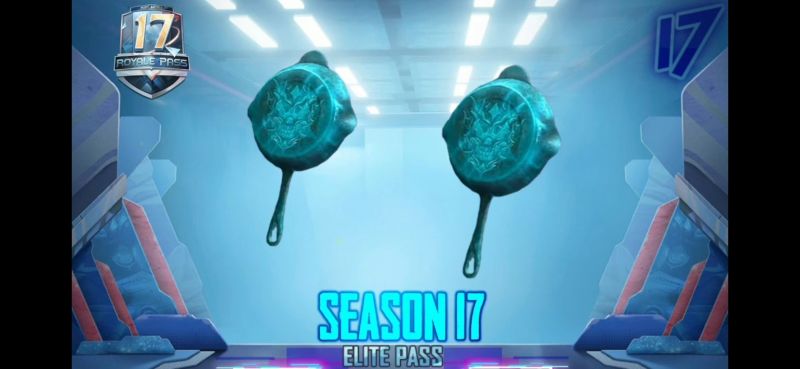 I don't care what people might say, but the pan remains my favorite choice of weapon. After all, Rapunzel approves too. New skin might be released for the good ol' classic. Although this time they went with a greenish blue color with the imprint of a Sea Dragon on the base.
Diamond Tier Weapon Skins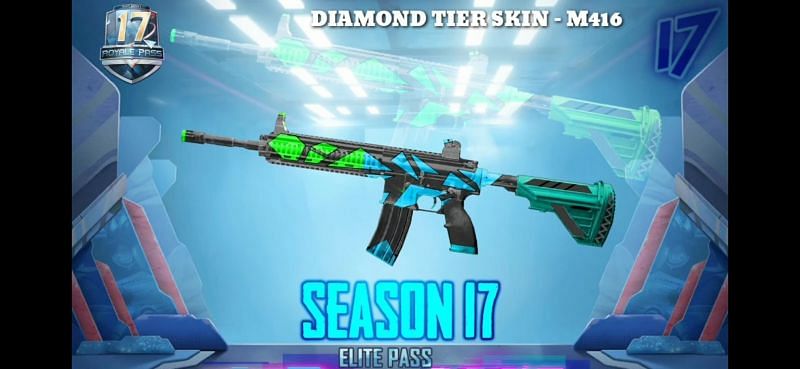 A diamond tier skin for the M416 is going to be released in the next Season of PUBG Mobile. It features a neon green and turquoise blue combination which would certainly appeal to many. A minimum of five matches has to be played however, to obtain this skin.
Equipment skins
The player's parachute now has a galaxy themed highlight along with retro accents for the vehicles.
Car Skins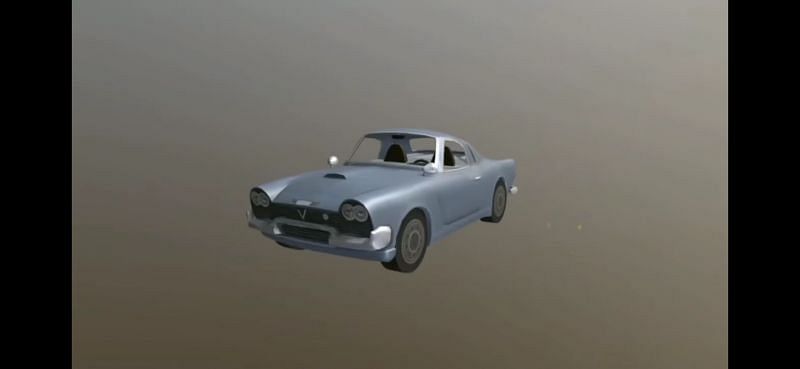 I'm not exactly a fan of the driving mechanics that are involved in the PUBG automobile section. They can be clunky at times and may often lead to the loss of a match than a win. The new skin though might help address that issue…
Nah Just kidding, it doesn't. What it does though is spruce up the look of your ride a bit. It goes for a somewhat retro-inspired theme. The name of the skin is what stands out though, Retro Skin Dacia.
Parachute Skins
What better way to touch down in style than with a really cool parachute skin. The devs really outdid themselves with the Galaxy-themed purple and black parachute skin. It is currently expected to be one of the Royale Pass player rewards at Level 10 or 15.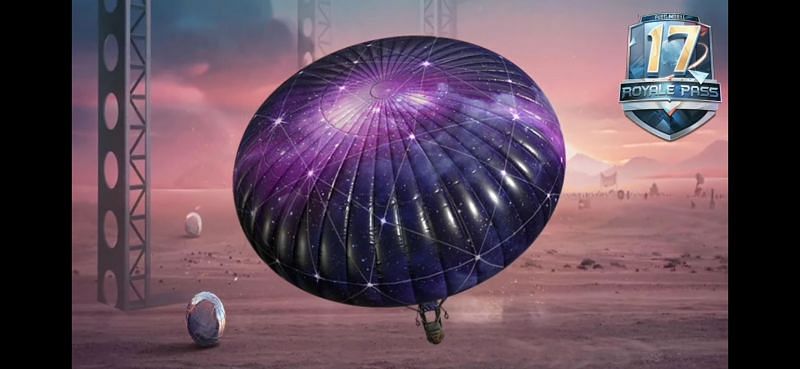 Ornamental Exclusives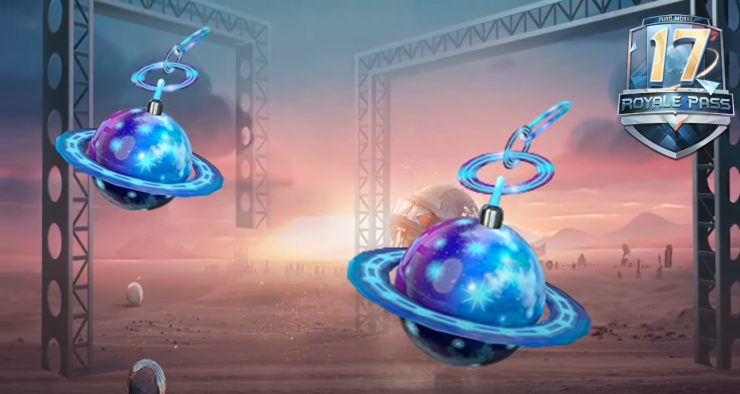 Flexing in front of other players has become easier with Royale Pass exclusive Galaxy Key Ring. You can earn these rewards quite early in the game, preferably in between Level 1 and 10. Attach them to your gun and unleash a torrent of bullets…in style.
As it stands, none of the mentioned items have been confirmed in their approval for the PUBG Mobile Season 17 release date. What we can do is hope that the developers would be kind enough to grace the community with the latest offering. Updates are being made so better keep an eye out on their official page at PUBG Mobile India.
Not to forget, the usual cash injection makes its appearance here as well. 600UC will be deposited in every account that has a Royale Pass. The majority of what is said is based on the release of the Chinese version of the game. As we all know, most of the major updates first appear in the Chinese version before staging a worldwide appearance.
Consider reading some of our other Mobile Centric Articles about Call of Duty Mobile or Free Fire if you would love to more about the Battle Royale family.