Flagship phones from OEM OnePlus have always proved their mettle when it comes to performance. Even people using the 3-year-old OnePlus 5T don't want to replace it with the latest models unless forced to. It speaks highly about the standards that OnePlus maintains and people don't hesitate to pay for it. However, when issues like battery drain start cropping up, it leads to an outpour on the internet.
Recently the owners of one of the best Android phones, OnePlus 8T, have taken to the internet to report battery drain issues. The model was launched on October 14. It boots on the latest Android 11 based on the OxygenOS 11.0.1.2 out of the box. The irony of the latest update is that it promises enhancements in the areas of camera, optimized power consumption, and battery life.
Although the OEM is known for its timely software updates, however, post-OxygenOS 11 updates on its eligible devices, many users have started complaining of a decline in screen on time. OnePlus 8 and OnePlus 8 Pro users who received the OxygenOS 11 stable update as well as on Android 11 Beta 3 complained about the battery drain.
Most of the OnePlus 8T users who are not even into their second week of purchase have started complaining of battery drain overnight. Even people who have bare apps running in the background have OnePlus 8T battery drain issues. Maybe you can resonate with this Reddit user, u/sirecumalot13:
After settling down with the new handset giving the software to "learn my usage", people have reported an average SoT to be around 3 to 3.5 hours for a full day. It is atrocious for a battery size of 4500 mAh. On average, anything less than 7 hours of screen on time while using very light apps and NO gaming is unacceptable from a flagship device. There are many reports of battery clanking in when kept idle.
OnePlus 8T battery drain after update issues have been found on the OnePlus community forum. While giving a reply, community expert said –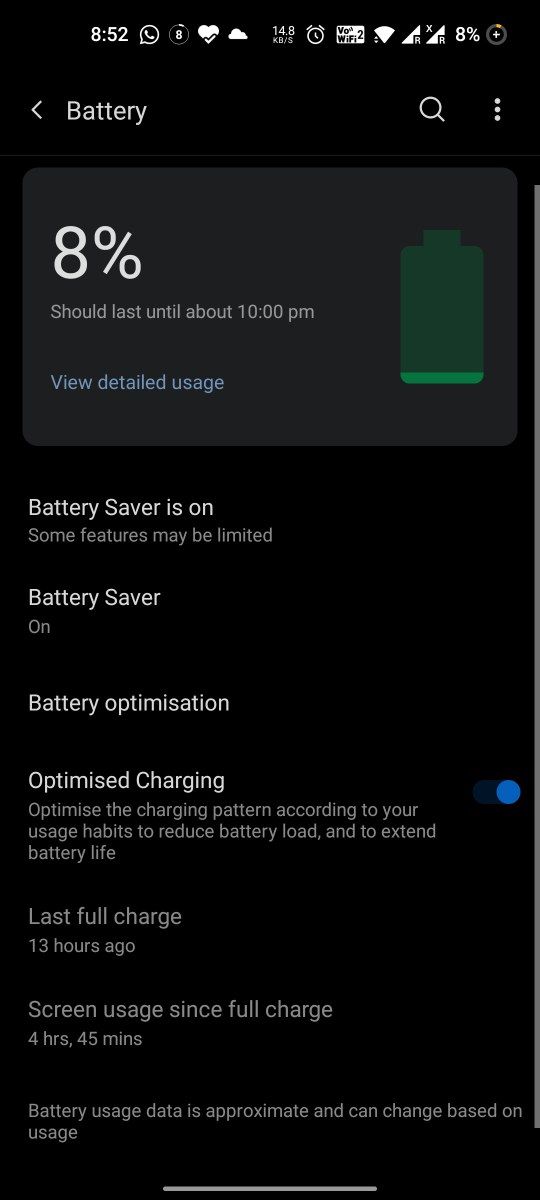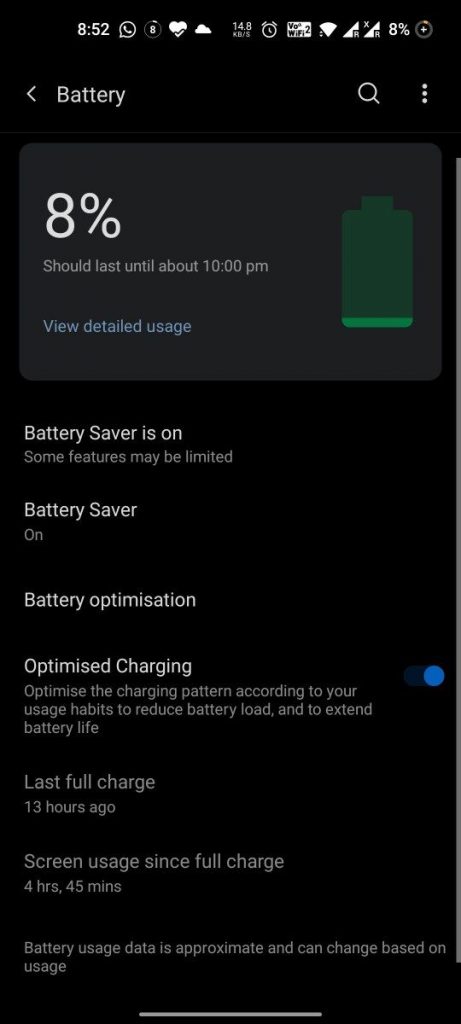 Users have posted screenshots and compared the performance with different models. Although OnePlus has not provided any resolution, on prima facie, it appears that the issue has afflicted mostly Indian handsets.
In a step to listening to its users, on November 5th, OnePlus released another stable Oxygen OS 11.0.3.4 build. It provides further optimizations in the area of system power consumption. There has been a mixed reaction to the OTA. Many found that the battery drain issue has been fixed while some felt it has worsened.
There have been few proposed solutions to the OnePlus 8T Battery drain after update. You can give it a try. On 120Hz settings, reduce the brightness, disable the AMOLED background when not in use especially at nights. If the android system is eating away, then the best way is to carry out a factory reset and set it up from fresh.
Potential solution to battery drain after update
In general, any device that has received the Android 11 update is facing a battery drain bug. Though none of the OEM's have been able to push the fix, but there is a workable solution by re-calibrating battery. Check out below!
Use the phone till the battery drains to 0% and let the phone switch off by itself.
Plug it in. Charge when in switched off mode till the battery reaches 100%
Unplug and boot up
If the battery charge does not display 100%, reboot, shut down again, and charge to 100%. Boot again
Use the phone for basic operations. In other words no gaming or any app which consumes battery.
Repeat the above steps 3 more times and then throw heavy loads as per your requirement
Are you an owner of the OnePlus 8T and facing a battery drain issue? Do share with us your experiences in the comments box below.