Samsung is known for its timely updates and rather sleek One UI which hardly disappoints. Thus, when One UI 3.0 was released earlier this year with the latest Android 11 update there was a host of expectations. But, issues started cropping up, especially with the older devices. Let's take a look at one such case, the Samsung Galaxy S10 battery drain.
About Samsung Galaxy S10 Battery Drain
Samsung Galaxy S10 was the predecessor to the improved S20 and saw its release in March 2019. It came with the Android 9.0 ecosystem pre-installed with further updates made to Android 10 via the One UI 2.5 update. if you are on the lookout for a Snapdragon variant then Samsung S10 is the best option in terms of battery life and performance. However, Exynos has its challenges.
Samsung Galaxy S10, which belongs to Samsung's premium lineup after receiving the Android 11 treatment has been let down by weakening battery life. Things didn't go as planned with a variety of issues cropping up from the users.
The most serious one that appears native to the Android 11 update is the Galaxy S10 battery drain. Users who have bare apps installed and do not play games have found excessive battery drain, moments after they unplug the device. Here's a lead to the community page of Samsung.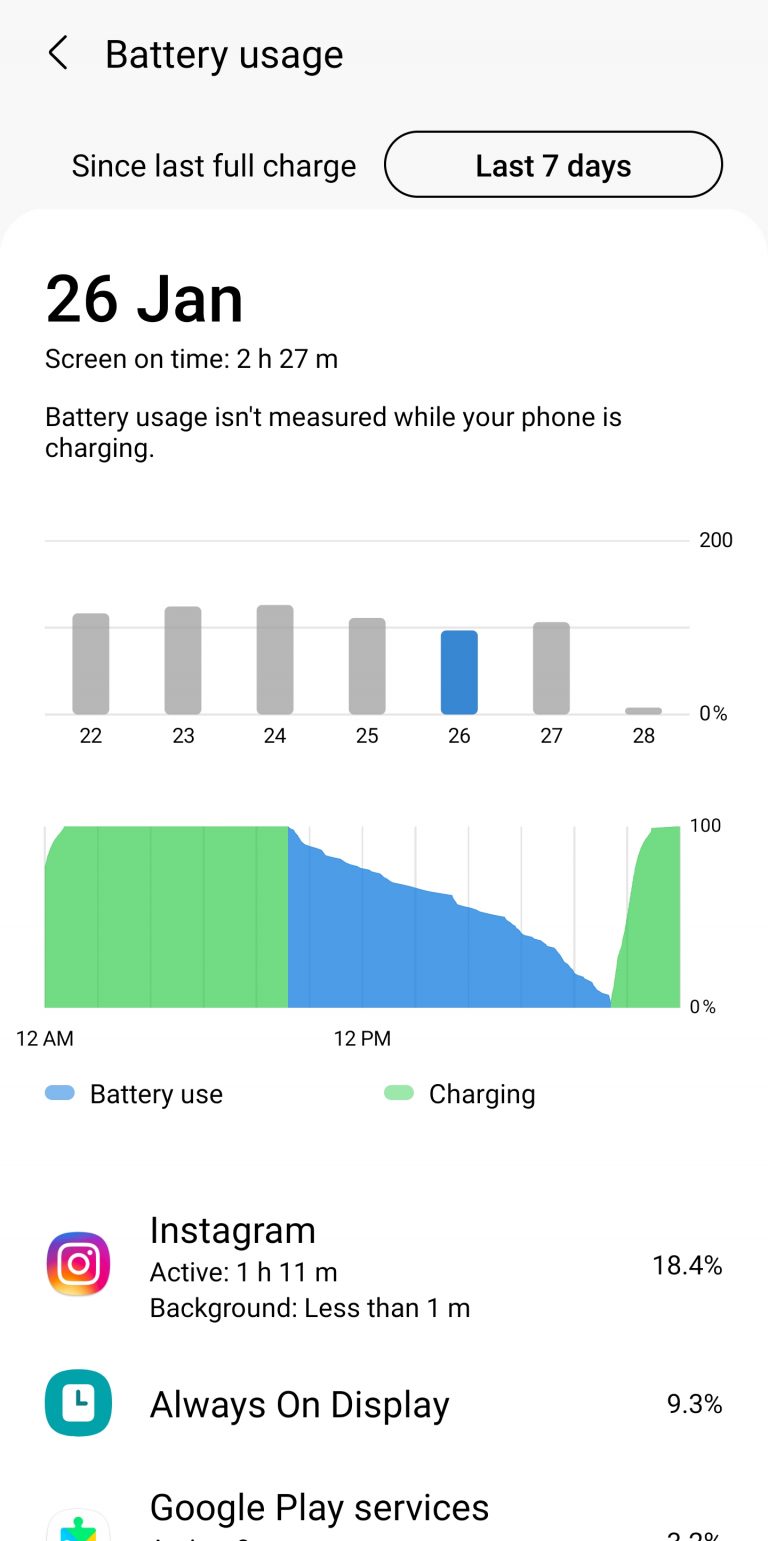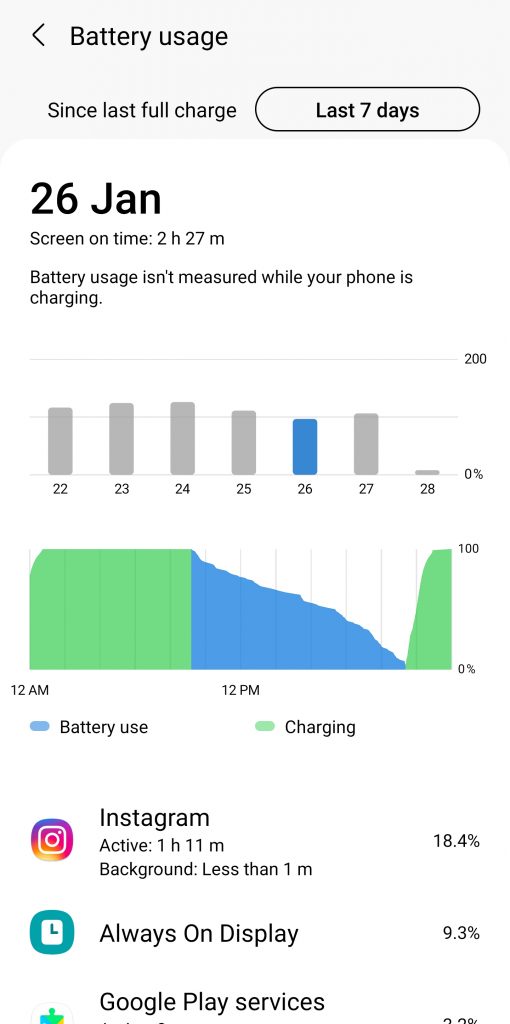 Several other problems were mentioned besides the quick battery drain. Some posted complaints stating that their device would start heating up excessively. While others claim that a bunch of bugs make opening third-party apps rather difficult and tend to cause camera blur.
Samsung has responded to this and has subsequently pulled the plug on the updates. S10 devices no longer have access to the One UI 3.0 update for Android 11. Both over-the-air updates, as well as the Samsung SmartSwitch option, have been regulated from providing access to One UI 3.0. The possibility of several unreported bugs is also likely.
Tips to Reduce Samsung Galaxy S10 Battery Draining?
Is your Samsung S10 Battery draining fast? Here are some tips to reduce Samsung S10 Battery draining:
Tip 1: Start With Battery Saving Mode
If you were one of the few people who think battery-saving modes are redundant on shiny device, think again.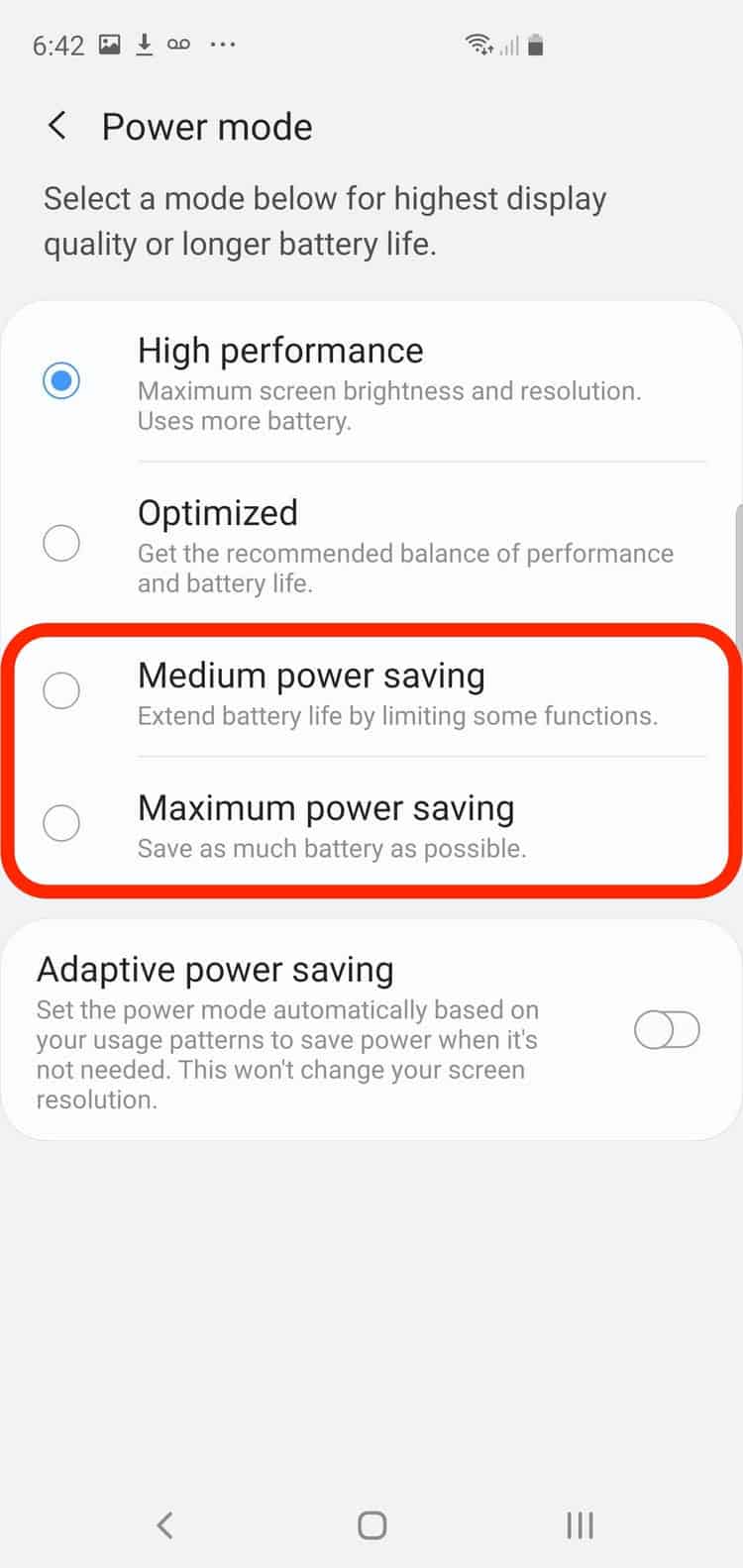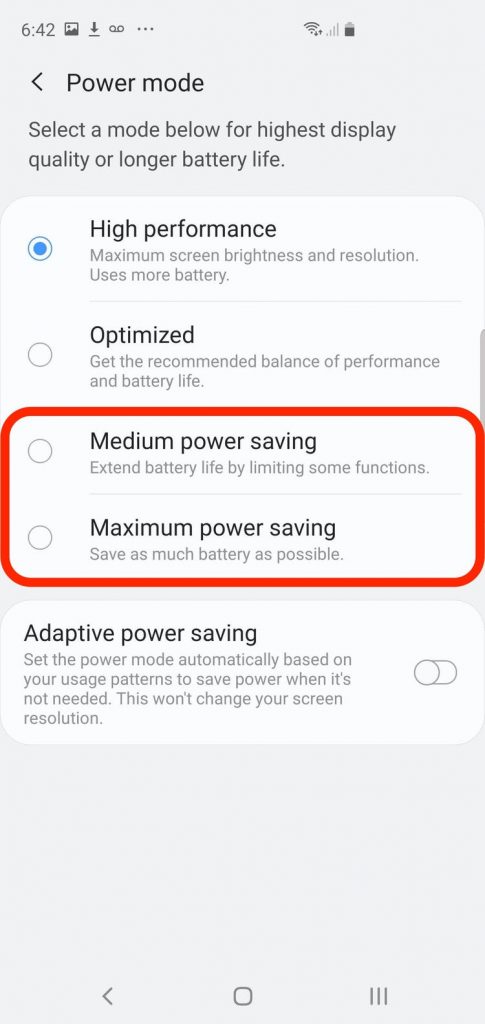 From the Home screen, swipe up on an empty spot to open the Apps tray.
Press Settings > Device care > Battery.
Click on Power saving mode, you'll see the following options:

High performance
Optimized
Medium power saving
Maximum power saving

Choose accordingly, by which I mean choose "Optimized" or "Medium Power Settings".
Or use Adaptive power saving if you can't figure out what's best for you.
Tip 2: Disable the "Always-On Display"
Samsung's Always-On Display lets you check notifications along with other info at a glance. It requires the phone to keep its display as the name suggests, switched on. Turning it off can save a bit more battery, making it last a little more in the workday.
Go to Settings
Tap Lock Screen > Disable the Always-on Display
Tip 3: Revisit Background Apps
Apps that behave irregularly can also eat into the battery life of the phone. Regulating these apps can improve the Samsung S10 battery life. This approach can go around in 3 different ways:
Check Battery Intensive Apps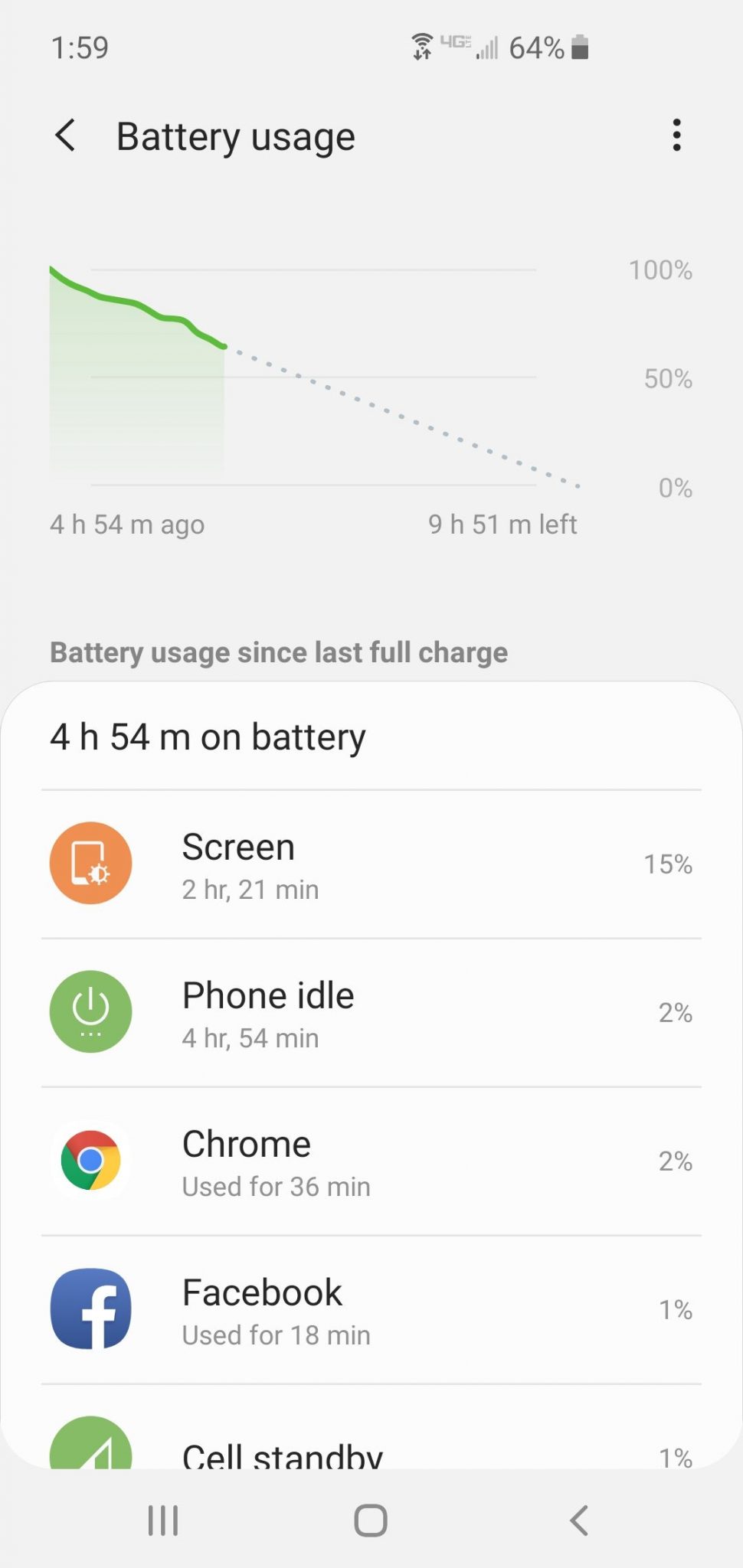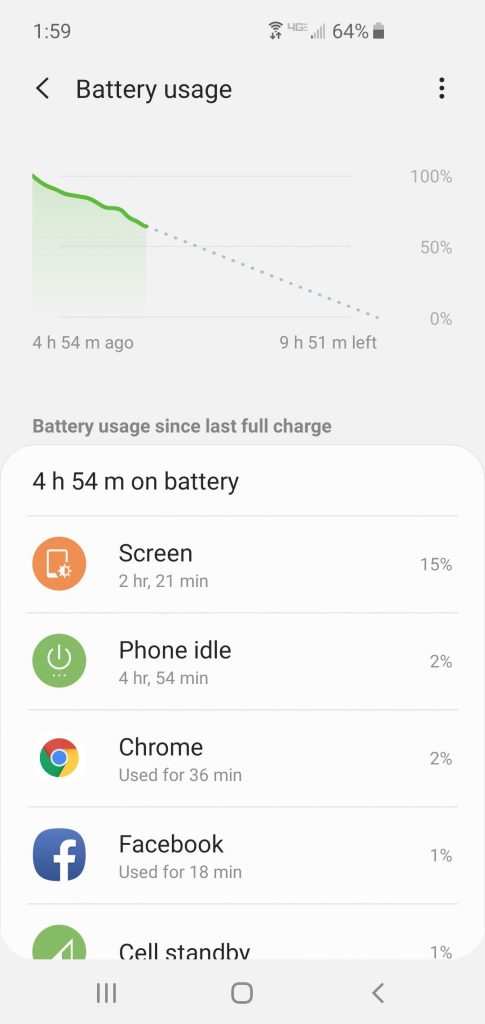 Head to Settings and open Device Maintenance
Tap Battery > Battery Usage
Screen, Android System, and Device would be at the top. Having third-party apps up there points to increased consumption of your Samsung S10 battery.
Remove Infrequently Used Apps
Apps that exist without much use are another source that whittles away battery life. They remain as background apps that start functioning the moment device gets restarted.
The best you can do is either uninstall them or temporarily disable them in the Settings Menu.
Samsung's Sleeping Apps
Samsung allows you to put Third-party apps to sleep, thus preventing unnecessary use of the battery. This prevents them from running in the background.
Head to Settings
Tap Device Care > Battery
Now, tap the 3 dots and go to Settings
Go to Sleeping apps
Select the apps you want to put under sleep mode.
While implementing the methods mentioned above, it's worth noting that certain apps may misbehave after any future updates. Keep a constant check on the Battery Monitor.
Tip 4: Tune in to a Lower Resolution
I admit Samsung's WQHD+ displays along with their AMOLED counterparts provide glorious color reproduction. Gaming seems a lot better… sometimes. For the greater good, you might have to sacrifice the resolution. Changing the resolution from 3040×1440 to 2280×1080 won't be much of a difference though. A six-inch screen with all those pixels crammed in is nothing to worry about.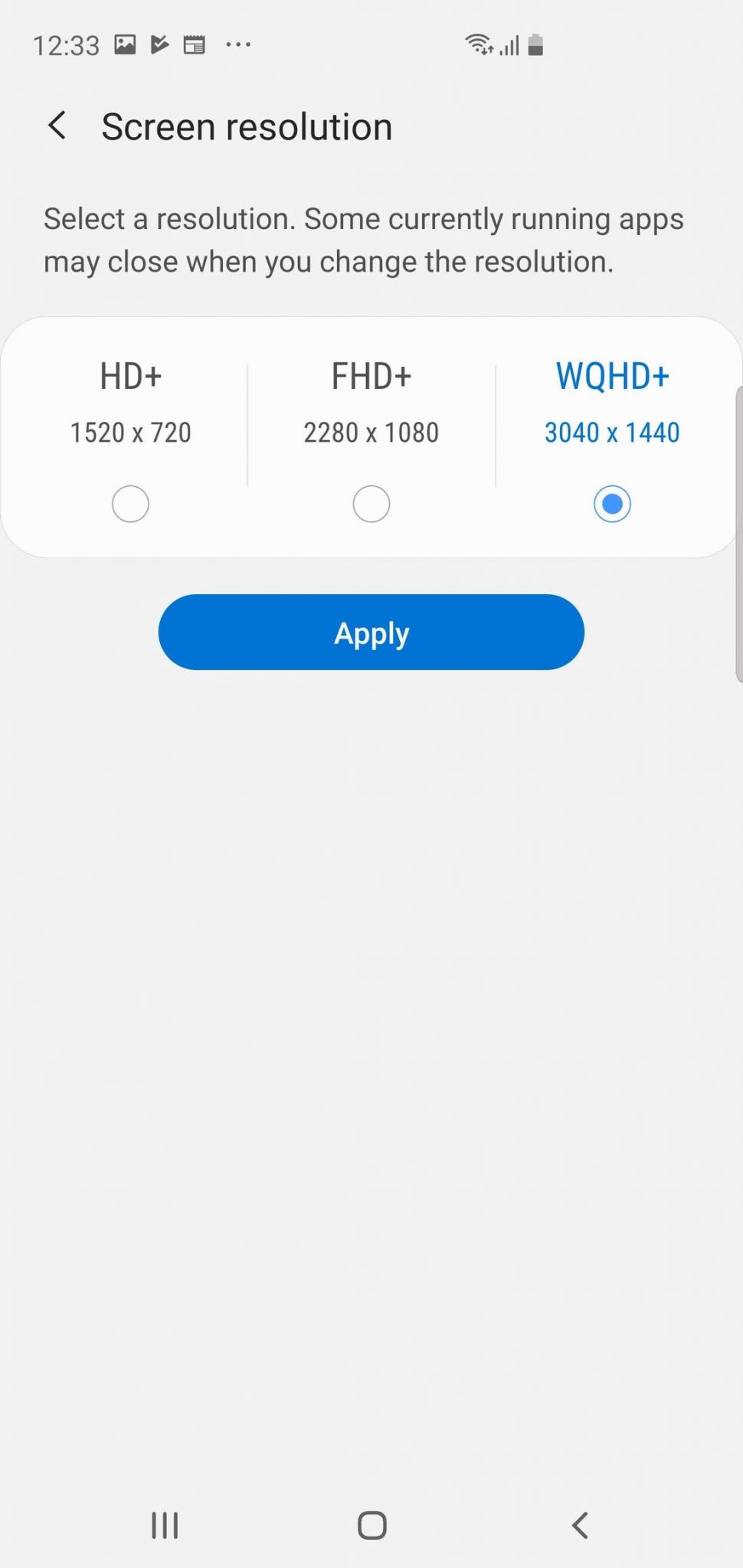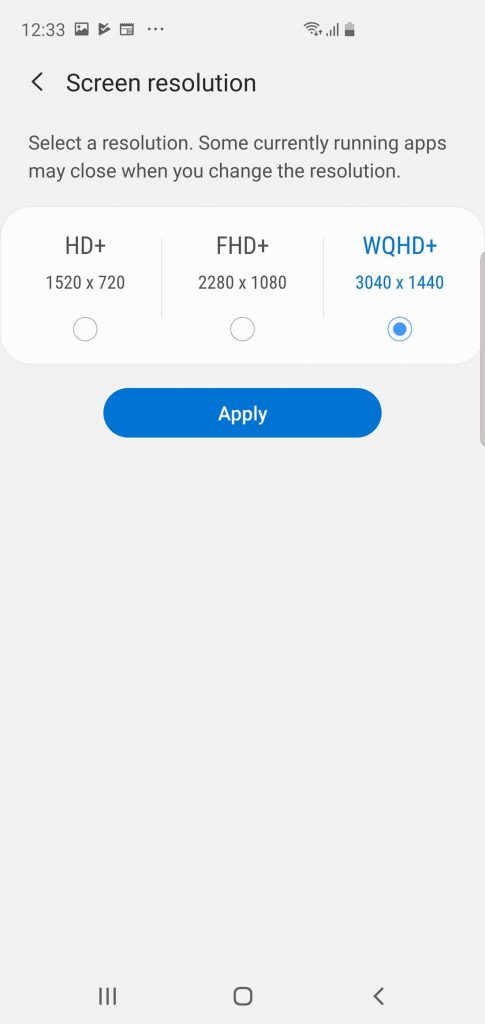 Tip 5: Turning off 5G
5G does consume a lot of power so going back to 4G(LTE) might be the change you need.
Go to Settings >Connection > Mobile Network > Network Mode
Click on the 4G (LTE) Auto Connect option
This should help in avoiding the Samsung Galaxy S10 battery drain.
Tip 6: Night/Dark Mode Themes
Night mode isn't just the go-to for Redditors, but it's also one other hack that helps resolve the S10 battery drain problem. According to some users, it can boost up another hour of battery life. Here's how to access it:
Go to Settings
Tap Display
The 4th option is the Night mode
Tap on the toggle to enable it and tap on the text to dive into Night mode scheduling settings
That's pretty much on our end. We hope our guide on the Samsung S10 battery drain issue proved to be useful to you guys. Do leave a comment below about your experience or if you think that we've missed out on something. Keep on visiting us for more info like this.