The update OxygenOS 11.0.3.3 from OEM for the OnePlus 8 series appears to have messed up again with Widevine settings. Many OnePlus 8, OnePlus 8 Pro, and OnePlus 8T users are complaining about losing Widevine L1 security level. After the upgrade, it dropped down to Widevine L3 from Widevine L1. The same set of issues had come to light in May 2020 by OnePlus 8 Pro users. It was first spotted in the OxygenOS 10.5.5 build and it has surfaced again.
Breaking of Widevine L1 has irked many users. They are the ones who prefer to stream content from Netflix or Amazon Prime Video at HD on smartphones. Without Widevine L1, one gets stuck with 480p streams. In other words, the stock Oneplus 8T can now only playback video on Netflix at SD quality. The experience of HD gets lost when streaming happens on Widevine L3.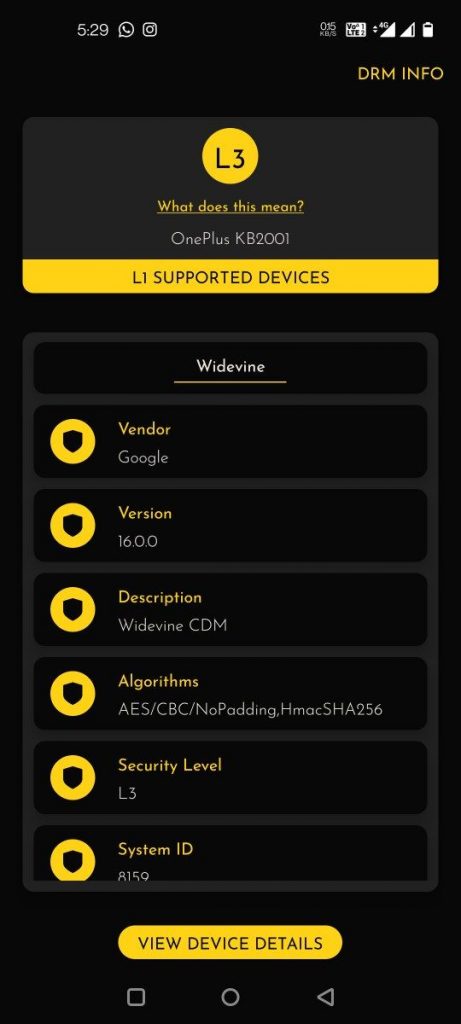 The breaking of the Widevine L1 issue is fairly a recent one. Frustrated OnePlus 8 series users who received the update 11.0.3.3 or even a later one are raising on the OnePlus forum (1,2,3,4,5,6) and even Reddit. Even the updates after haven't addressed the long-pending and recurring Widevine issue.
People have tried different workarounds to make Widevine get restored to L1. Some of the common ones included – delete the cache and storage of Netflix and restart the app. For the devices that are under warranty, they opted to go to the service center to apply the patch and it worked.
The OnePlus has not responded and neither acknowledged the bug. On the forum, users are encouraged to report the issue and wait for the next OTA to arrive. This has left flagship OnePlus 8 series users irked. But the bug is not new for OnePlus. It can be delivered via the next update. Somewhat similar to Poco F1 that had faced an issue with the downgrading of Wildevine L1. The fix was delivered via an OTA. Hopefully, the resolution should come in the next build.
Are you on the receiving end of Widevine L1 downgrade to L3? Share with us in comments box below!