It's been 14 years and Apple has never disappointed me when it comes to the iPhones. I am more than ready to see what Apple will unveil at its Fall event.
With the month of September drawing close, the pent-up excitement for Apple's next-gen 2022 tentative launch is at an all-time high. Especially when several features are set to make their debut on the iPhone 14 series. Judging from the clamor though, one can sense excitement for some of Apple's other products including Apple Watch Series 8, iOS 16 Beta 6, AirPods Pro 2, and more surprises.
Though it is not official and it has never been in the history of Apple but the news coming from Mark has always been on the spot. In his report in Bloomberg, Apple targets to hold its first 2022 autumn conference event on Wednesday, September 7. 
Similar dates have come from Tianfeng International analyst Ming-Chi Kuo who confirmed that the announcement/shipment date of Apple's iPhone 14/Pro series may be earlier than the iPhone 13/12. It may be the reason why Apple posted an upbeat quarterly outlook for 3Q22 in 22 years on the last earnings call.
What is the expected date of iPhone 14 Pre Order and Dispatch?
Going by its earlier annual trend, Apple will be sending out an official invitation letter about a week before the Wednesday, September 7 launch event. One can expect the official invitation letter by the end of August. 
A keynote address is likely in the works. It will continue to follow the pandemic trend started in 2020 of a pre-recorded event streamed online. It suggests that the mega event will once again be live-streamed virtually instead of offline. Of course, there will be an offline invite as well restricted to select media.
Coming to when you can place iPhone 14 pre order. Following the trend, one can speculate the iPhone 14 pre order date to fall after 2-3 days of the launch event. In other words, if Gurman's iPhone 14 release date stands on 7th September, one can get ready to place a pre-order request by Saturday, 10th September.
If there are no delays in production or any snags, new iPhones are ready to ship one week after pre-orders start and that is from September 16th onwards. Gurman has also confirmed that Apple is preparing for a retail launch on Friday, September 16, suggesting that new iPhone and Apple Watch models will follow their schedule from this date onwards.
We have 17 days to we finally find out everything about the upcoming iPhone 14 models.
What time can I start iPhone 14 pre order?
Let's have a look at the iPhone 13 pre order go live time slots in 2021. We can fairly assume that it will follow a similar trend in 2022 as well opening up on 9th September on the below slots. It is applicable globally on Go Live Apple websites only.
PST – 5 AM
CDT – 7 AM
EDT – 8 AM
British Standard Time– 1 PM
CET – 2 PM
It is recommended that you place your iPhone 14 pre order via the Apple app rather than their Desktop Website. Getting the first batch of phones is a bit tricky with luck being the key factor coming into play.
How do I pre order iPhone 14?
Apple does offer two membership programs to register for the iPhone.
Existing Membership: Where you get to choose to upgrade your current Apple device.
New Members: For people who wish to get the Apple experience after planning to switch from Android.
There isn't a requirement to make any pre-existing payments. The process qualifies as a reservation for an appointment in-store.
Apple typically has a restriction of 2 iPhones per Apple ID. As for shipping on the same day of launch might be a bit of a stretch. Unless your pre-order has been approved, the delivery medium has been established in an impressive stroke of luck, same-day delivery isn't possible. Visit the product website to keep an eye on a possible pre-order option.
Trade-in while making a purchase is available. Although, the value per trade-in can vastly vary based on your current device condition. "Credit applied towards your new iPhone will be based on the received device matching the description you provided when your estimate was made..." in other words, describe the condition of your device properly and you'll get your money's worth.
Apple usually keeps the pre-order window on its website a short one, about a week and we are not assuming any change happening in 2022.
What will be iPhone 14 pre order price?
The actual iPhone 14 price will be revealed during the launch event on 7th Spetmebr. As of now, we are presenting what analysts and insiders have to say on the basis of trends. Wedbush Securities analyst Dan Ives in his research note has said that iPhone 14 Pro price "may" increase by $100 (£84) in comparison to its predecessor iPhone 13 Pro price.
"While the base iPhone will stay at the same price we believe a $100 price increase on the iPhone 14 pro/pro max is likely in store given component price increases as well as added functionality on this new release," Ives
Similar thoughts have come from analyst Ming-Chi Kuo who has predicted that Apple's iPhone 14 Pro models will be more expensive than the iPhone 13 Pro models. Though Ming-Chi Kuo did not divulge the exact iPhone 14 Pro price, but he suggested the average selling price of all four iPhone 14 models to get appreciated by about 15% overall.
Keeping in track with the iPhone 12 models' prices, here's the expected pitch for the base variant of the iPhone 14!
| | | | |
| --- | --- | --- | --- |
| iPhone 13 Lineup | iPhone 13 Series Price | iPhone 14 Lineup | iPhone 14 Series Price |
| iPhone 13 | $799 / £779 | iPhone 14 | $799 / £779 |
| iPhone 13 Pro | $999 / £949 | iPhone 14 Pro | $1,099 / £1,049 |
| iPhone 13 Pro Max | $1,099 / £1,049 | iPhone 14 Pro Max | $1,199 / £1,149 |
| iPhone 13 Mini |  $699 / £679 | iPhone 14 max | $899 / £879 |
There will be price variations among carriers and storage configurations. These are the currently included models right now with the prices based on industry trends.
What are the new iPhone 14 colors in 2022?
iPhone 14 will come in traditional color offerings including Graphite black, Starlight White, blue, green, and (PRODUCT)RED. However, Apple usually introduces unique colors to boost sales. The same has been corroborated by a Weibo user 'Oivo sauce ovo'. As per him, Purple is likely to be the new shade of the iPhone 14.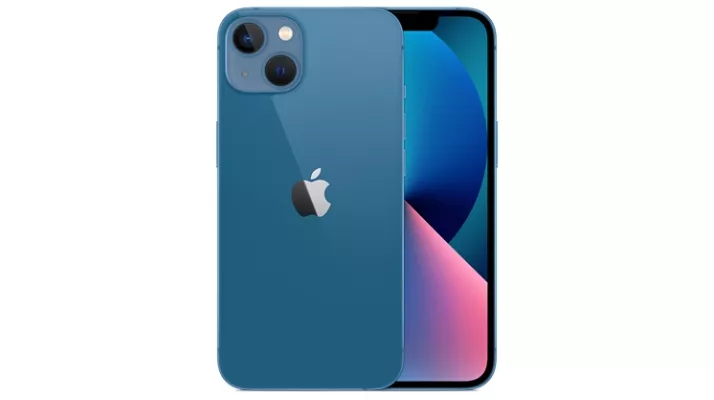 The other rumored shades include – Green, sky blue, silver, and pink.
Apple's Spring event in March 2023 will get more colors. But why wait for another 6 months?
iPhone 14 Specifications – Leaks
Like every year, an increase in prices will disappoint customers but it is rumored that the iPhone 14 Pro/ Pro Max will offer more storage to compensate for the pricing. TrendForce had predicted that the storage space of the iPhone 14 Pro model should start from 256GB. Apple's iPhone 14 series are equipped with 6GB RAM with iPhone 14 Pro / Pro Max using power-saving LPDDR5 technology.
The main new features of the iPhone 14 Pro are rumored to have a new A16 chip, replacing the bangs with a "pill + punch-hole screen" replacing the notch, upgrading to a 48MP rear camera lens, and support 8K video recording. There's also support for front-facing camera autofocus and the much debatable AOD always-on display that indicates the lock screen time, date, widgets, and a recently shown status bar battery percentage, and more.
I'm pretty excited to see the new notch-less display in a purple iPhone 14 Pro. Join the excitement and you must order the new flagship color of the iPhone 14.