Apple unveiled its annual major iOS version of 2022, iOS 16 on June 6 in WWDC conference. We all know that there is no event bigger than the announcement of major iOS for Apple and its fans. As of now Apple has rolled out Developer beta 4 of iOS 16 that might get released as Public beta 2 in coming days. Apple has confirmed that iOS 16 release date will happen in Fall 2022. But speculations and past experience says that iOS 16 release date should happen in September 2022 at the unveiling event of next gen iPhone 14 series.
While iOS 16 will not be a total visual overhaul, but Apple has managed to shake things quite a lot with lot many new features. It includes customizable multiple lock screens with each having its own iOS 16 wallpaper lock screen and widgets. iPhone Wallpapers will also interact with iOS 16 clock widget.
With iOS 16, Apple has introduced a new version of the Home app with a completely refreshed design. Among the design changes, the company has added multiple new wallpapers to the Home app and there are even more iOS 16 wallpapers coming. Apple fanboys are already exploring the beta rollout and looking forward to downloading iOS 16 Wallpaper on their devices.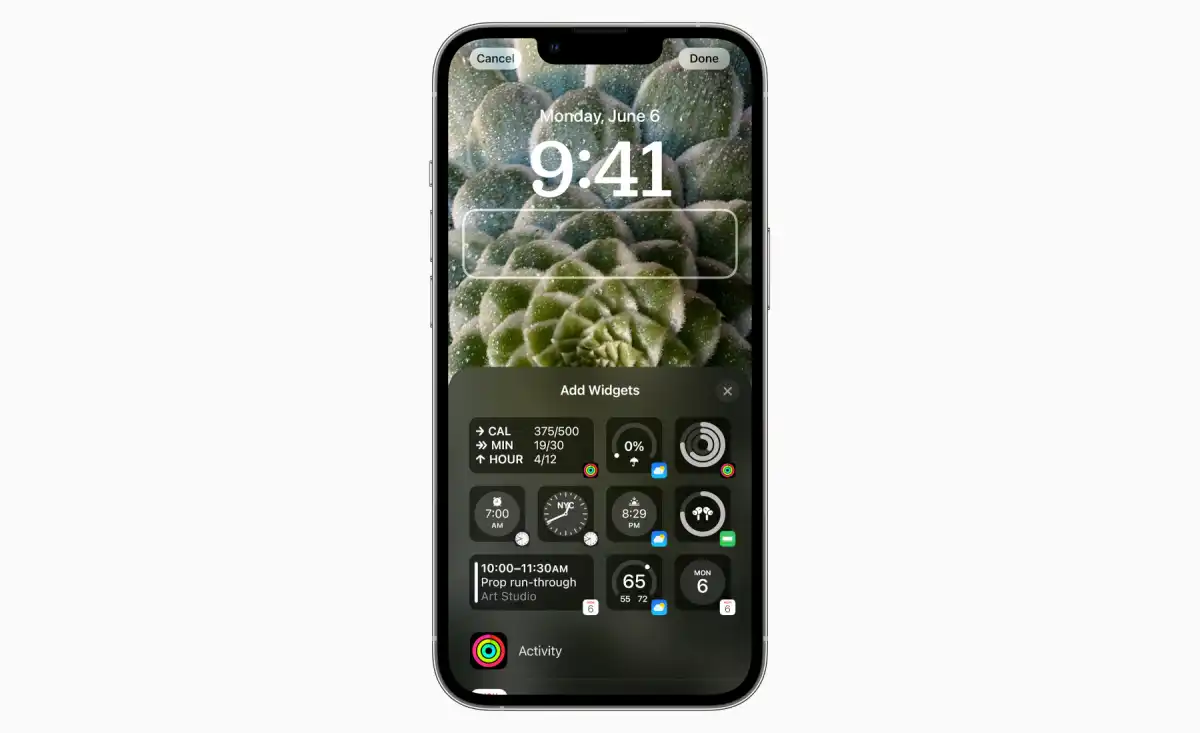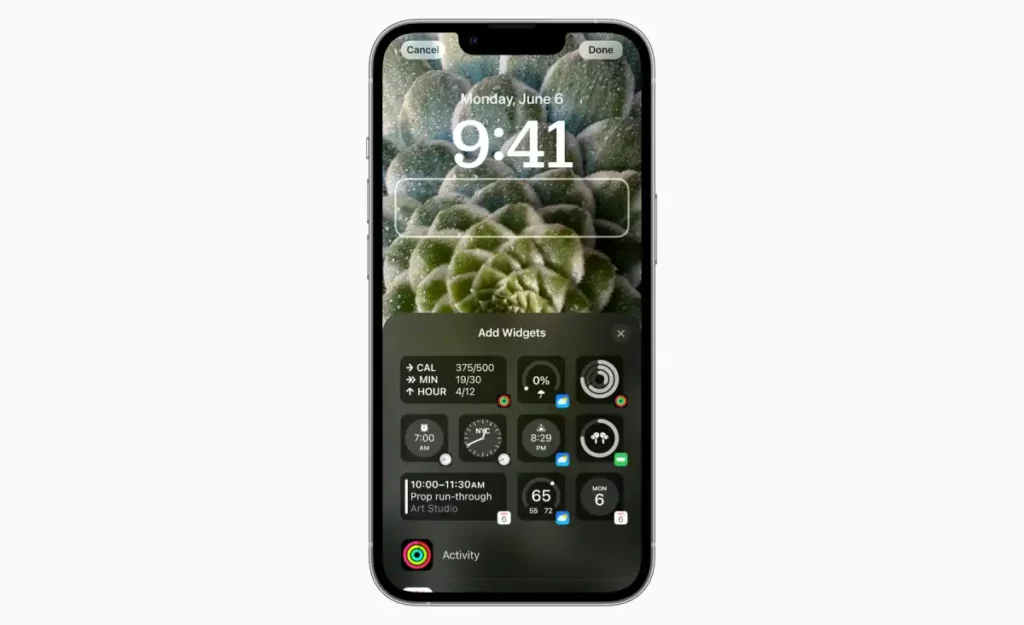 The other promising features include enhancements in its notification functions with addition of Live Activities meant for those who follow sports. Introduction of Focus mode, improved message and mail functionality, Live Text, Wallet and Apple Pay are few more that one can look forward to.
There are few add ons that were not revealed by Apple in the WWDC event. They are likely to be announced at the time of iOS 16 release. One such is Always-on display. It is speculated to be coming to iPhones 2022, at least to the new iPhone 14 series. It is not sure whether it will be an iOS 16 feature or iPhone 14 feature.
Display Supply Chain Consultants CEO Ross Young while replying to a query has replied "expecting" to Apple adopting an LPTO display. It will be huge technological change if Apple goes for Always On display by lowering the refresh rate down to 1Hz when idle and thus preserve battery life. The 2021 iPhone 13's OLED display falls to 10Hz when not in use.
In fact in a report by 9to5Mac based on the study of internal files of iOS 16 beta 4, iOS 16 Wallpaper is ready for always-on display feature. Let's have a look at the different iOS 16 Wallpaper in 4K available for download
iOS 16 Wallpaper in 4K
iOS 16 sees a major shift when using wallpapers from its previous versions. The new iOS 16 wallpaper 2022 utilizes new technique with multi-layered vectors generated in real time, a shift from the earlier ones that used static images. The earlier iOS Live Wallpapers also used static version of images and a short video for the animated version. But the upcoming iOS 16 wallpaper will bring a major shift in implementation. Apple had to implement these changes for the new Lock Screen function.
Do remember that if your iPhone has stock wallpapers, they will be gone one you update to iOS 16.
High resolution iOS 16 Wallpaper can be downloaded form here. Deafult version of iOS 16 wallpaper 2022 has been released in shades of blue, green, and yellow with no variations for light and dark modes.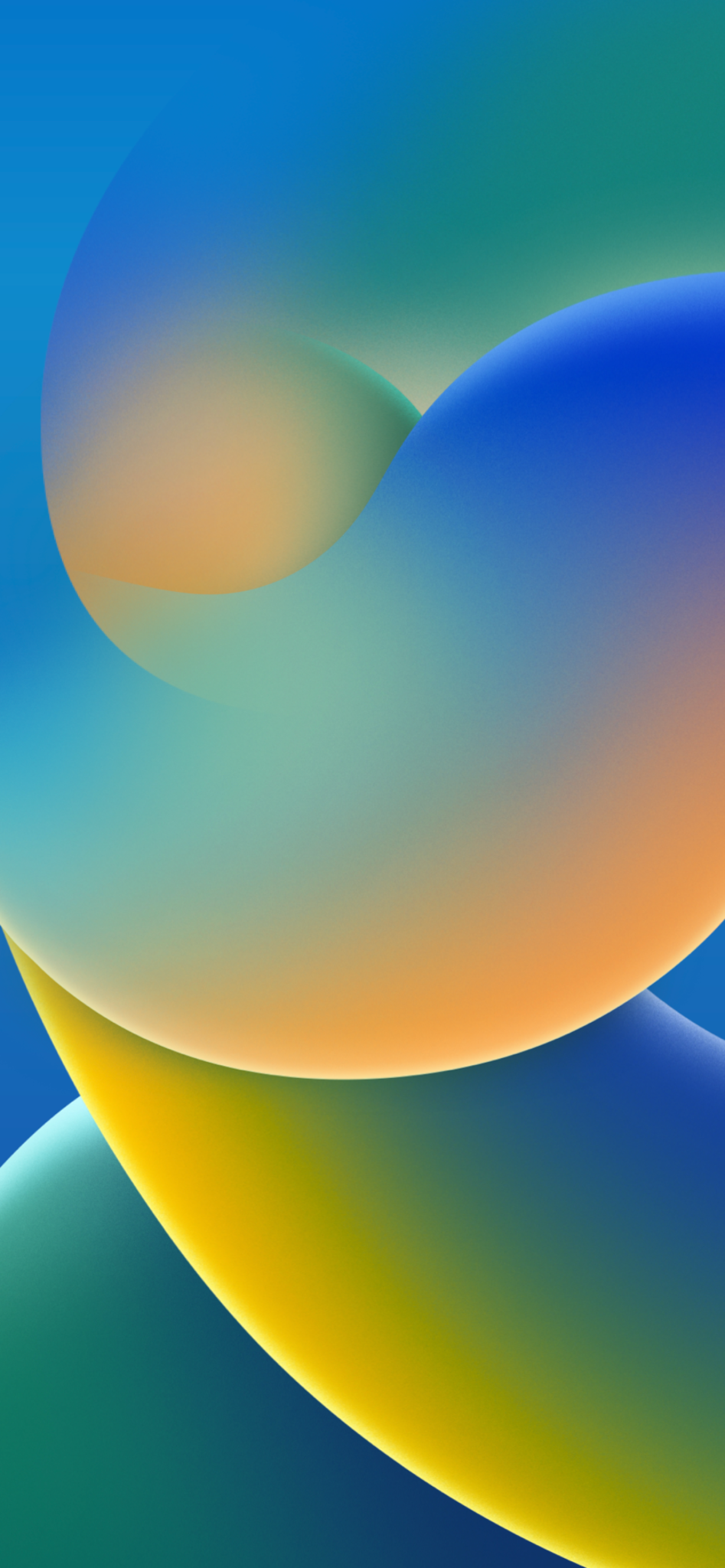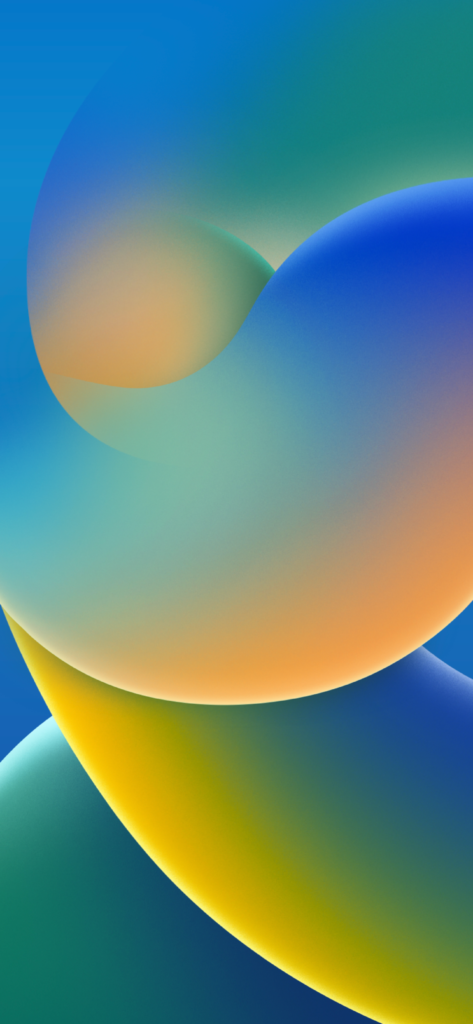 Image Credits – 9to5Mac
Once you have downloaded the iOS 16 wallpaper 4k, you can set as wallpaper on iPhone, iPad, or iPod touch by hitting Photos app or Settings.
Although iOS 16 hasn't been released, but users have managed to dig into the iOS 16 beta code and extract lot of concept images and wallpapers that might interest you. Some of these are absolutely beautiful and picturesque. The iOS 16 wallpaper 4k covers a range of categories, from a variety of geometric designs to nature wallpapers. You can check out the iOS 16 wallpaper 2022 and download them.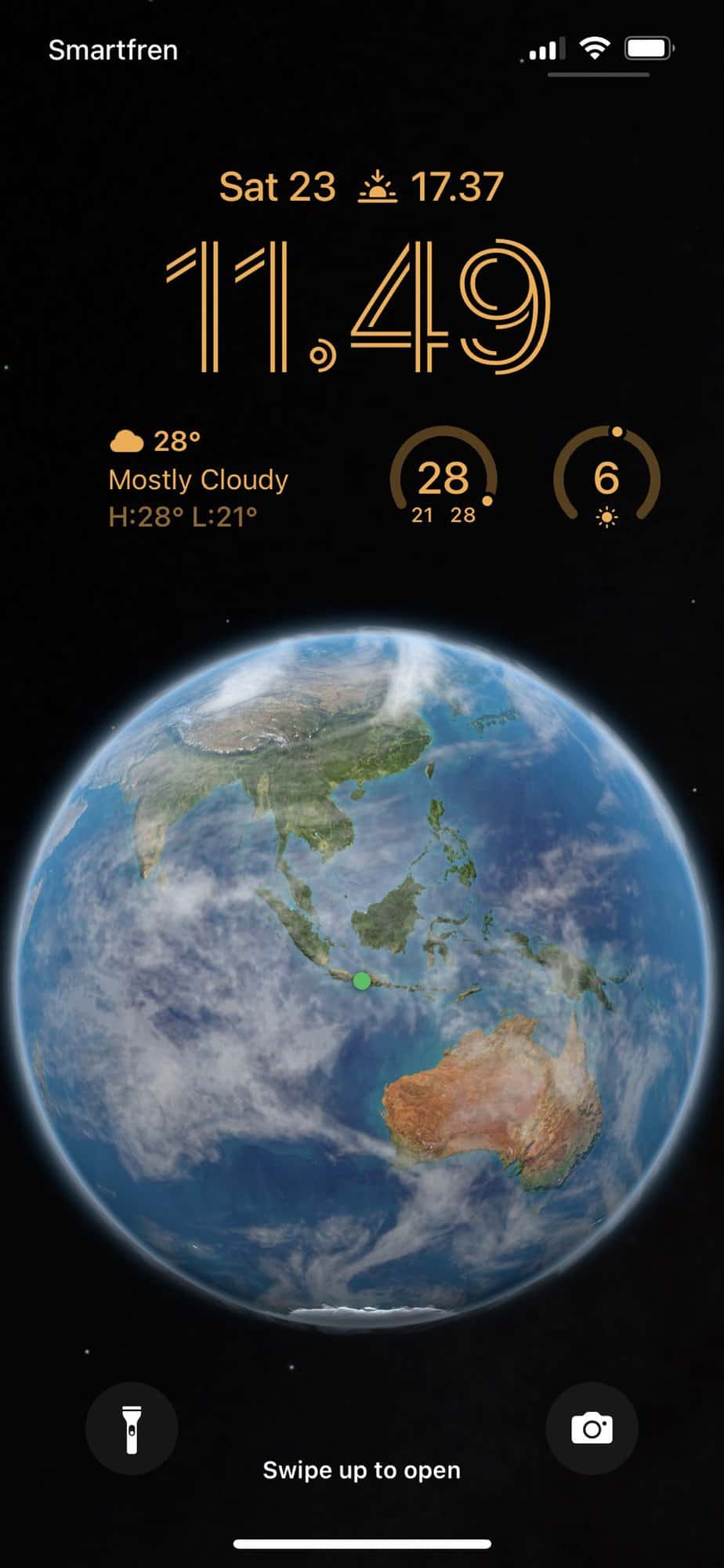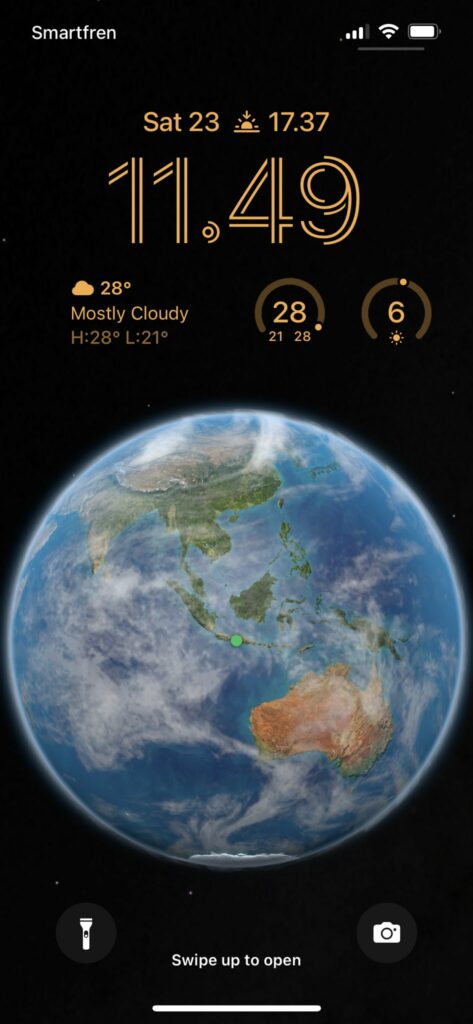 In the latest beta rollout of iOS 16 Beta 4 Developer vrsion, Apple has added 2 new wallpapers for the Home app in addition to the earlier 10 found in beta versions. In total 21 wallpapers can be located in the code. The latest ones are in different colors but blurred out in 2000×2000 resolution. They are not available in the iOS wallpaper alternatives of the home and lock screen.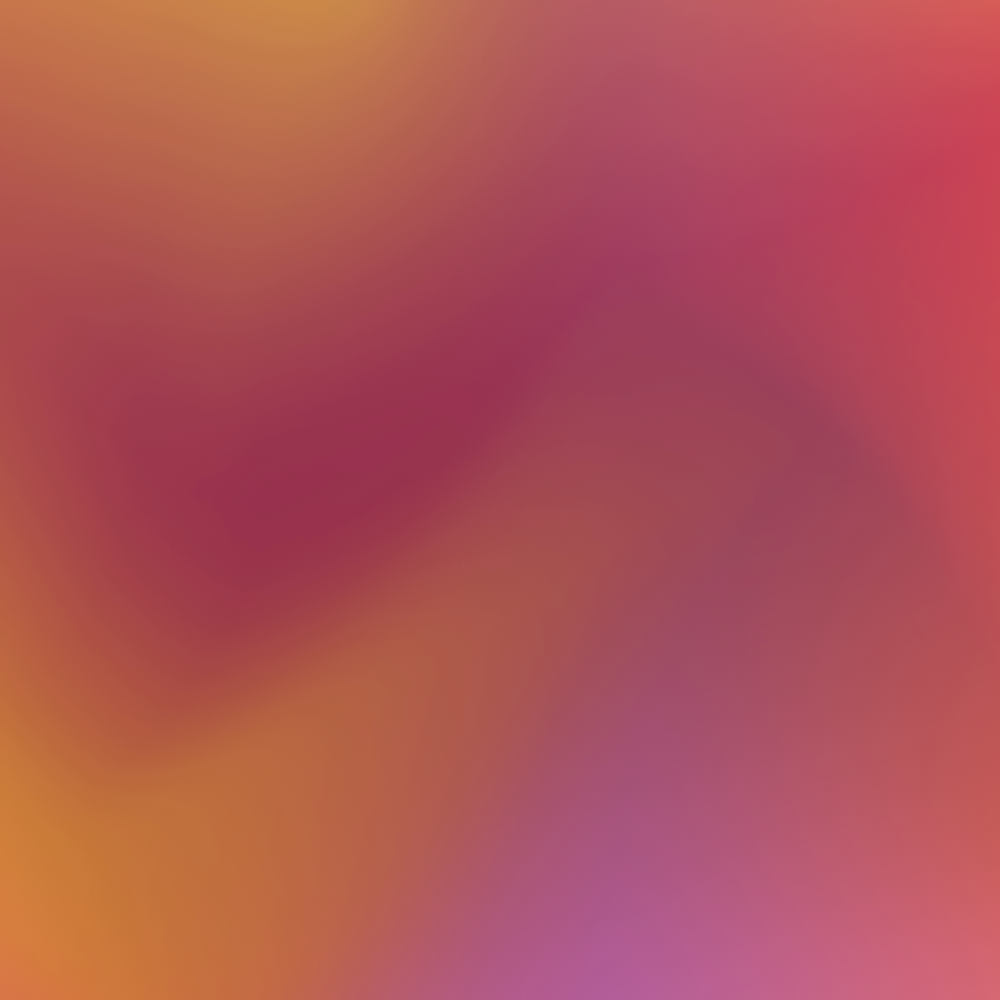 How to download iOS 16 wallpaper 4k on iPhone
Open the images in this article on iPhone and tap onto the image gallery. Tap on Download Here> Press and hold the selected image before opting for Add to Photos. Tap on the Settings> Wallpaper>Choose new background> "All Photos" and then tap on the photo you just saved. Now enter "Save" and select "both". Once you come out, iOS 16 wallpaper 4k gets added.
iOS 16 wallpaper 4k Compatability
iOS 16 will run on iPhone 8 or later versions. The same applies to iOS 16 wallpaper 2022 compatibility. But Apple has clarified that the older models will not be able to enjoy the full iOS 16 experience. If you own an iPhone 7 or earlier one, then it is time to go for a change.
The official unveil of HD wallpapers on iOS 16-supported devices will happen at the time Apple launches its next-gen flagship phones. Till the time the official launch happens, enjoy and download these concept images in HD.
Are you excited about iOS 16? You can also share your concept renders of iOS 16 wallpaper. Share your thoughts in the comments below!