Apple has been dropping phones every year with big, loud bangs and we can only expect the bangs to get louder this year. As the year 2022 rolled in gadget enthusiasts are on the edge of their seats to see the 2022 Apple roadmap. And why shouldn't they be? Because the most anticipated release from Apple, this year is the brand new iPhone 14.
It's only been 5 months since the release of the iPhone 13 which seems to be yesterday but Apple has already got us talking about its upcoming release, which is the next-gen iPhone 14. For Apple, there's no stopping for anything. Rumor has it that the new iPhone 14 could bring to the table some profound changes in its camera, design, display and all that good stuff from the previous sets of the flagship. 
Here's everything we know so far about the upcoming iPhone 14 2022 and whether it will be a major upgrade from its predecessor!
What will be iPhone 14 release date?
Apple has yet to reveal the iPhone 14 launch date. But based on the history of the iPhone and its annual products releases, we can infer that the launch would take place somewhere between September to November 2022. Rest assured that the new iPhone 14 will be out in the market before the curtain falls on this year.
What are the rumored iPhone 14 features?
iPhone 2022 is still 7 months away from its debut but the rumour mills like every year are picking up. History says that Apple will never officially confirm till the day of its release. But if these leaks come from a reliable Apple insider like Jon Prosser, the interest is bound to surge. Let us check out his latest video and get a feel that Apple is working on it.
What will be the iPhone 2022 size options?
This year, Apple will be discontinuing its "mini" variant of 5.4-inch screen owing to its bad sales in the previous generation of the iPhone. Instead, their focus has shifted to bigger models. The "mini" will be replaced by the "Max" that will have the same display size as the iPhone Pro Max but without the "Pro" features.
According to leaks experts, the iPhone 14 will have four variants – iPhone 14 (6.1 inches), iPhone 14 Pro (6.1 inches), iPhone 14 Max (6.7 inches), iPhone 14 Pro Max (6.7 inches).
What will be the iPhone 2022 storage options?
After the acquisition of Intel's modem business by Apple, it is assumed that iPhone 14 will feature an Apple-made 5G modem. Expect an improvement in 5G performance and battery life.
Analyst Jeff Pu speculates on teh basis of intel that all four iPhone 14 models will sport 6GB of RAM though 2022 models were rumoured to get 8GB RAM.
As far as storage is concerned, we do not expect Apple to make any changes to the current configurations. It will retain the iPhone 13 range, starting from 128GB and going up to 1TB for the Pro models. iPhone 14 and 14 Max base variants are likely to start with 64GB storage while the iPhone 14 Pro Max will start with 256GB.
As per analyst Emma Mohr-McClune of GlobalDate, Apple might launch an eSIM-only variant of the iPhone 14. The news will be a welcome move by Apple favouring business users and overseas travellers who carry dual SIMs.
iPhone 14 Design: How will the new iPhone 2022 look?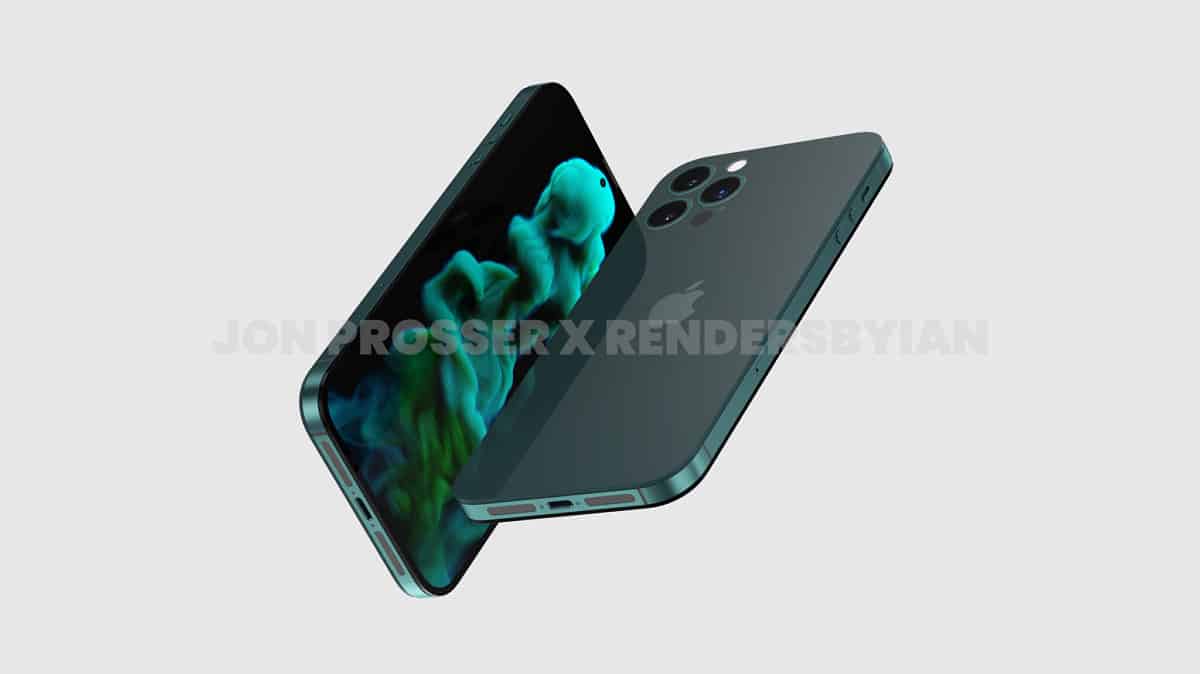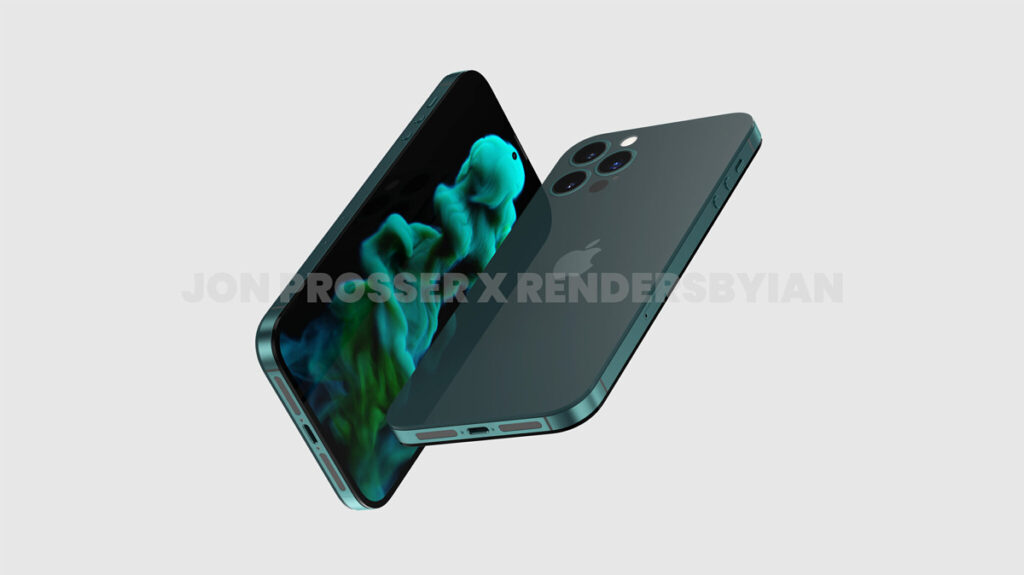 Gadget leaks Guru, Jon Prosser on his Front Page Tech website revealed that the new iPhone 14 is very likely to change the old notch and go for a hole-punch display, or a pill-shaped hole-punch display.
While Android phones have been going overboard with all the quirky innovations in the notch display, there has been little improvement in the iPhone's notch since the last three generations. From drop notch to hole-punch to elevating front camera, androids are way ahead in the notch game. The front camera redesign in the iPhone 14 is going to be a much-needed improvement in the iPhone universe.
Besides the front, the back is expected to get a makeover as well. Reliable leaks are anticipating Apple to cut out the camera bump that is an unignorable presence in the older generations of the iPhone. If true, this will be a significant improvement, both in terms of convenience and aesthetics.
2021 iPhone 13 Pro and 13 Pro Max were equipped with a 120Hz refresh rate display. It is expected and wished that Apple will ensure that all 2022 models have a 120 Hz display, likely using an LTPO panel or maybe an innovative display tech that Apple is capable of.
But there are rumours of at least one iPhone 14 model sporting an LTPS display. In other words that model will have only a 60Hz refresh rate.
Can we expect to see an under-display Touch ID/ Face ID in iPhone 2022?
Although early rumors suggested that the iPhone 14 Pro models will have under the display Face ID, Ross Young, a display industry expert claimed that it will not happen for the iPhone 2022 generation.
Similarly, under the display Touch ID is also an unlikely occurrence in the upcoming iPhone 14. We might have to wait a couple more years for Apple to figure out a way to incorporate these features into the iPhone.
With the recent iOS 15.4 update rollout, Face ID can now be used to unlock an iPhone with a mask on. This implies that Touch ID will be restored to the iPhone.
iPhone 2022 Specs: Can we expect better chips and ports in the iPhone 14?
Yes! Apple is likely to upgrade its chip from A15 to A16 Bionic chip. The A15 chip used in the previous generation was pretty amazing as it was. But for the big guys in Silicon Valley, constant improvement is key. According to the YT channel @Simplytech, with the new A16 Bionic chip, we expect the battery to last 10% more. No more worries about your battery dying.
The iPhone 14 is expected to use a Qualcomm Snapdragon X65 modem that'll allow users to access satellite-based emergency services.
As far as software is concerned, the latest one is iOS 15 and it is expected with almost certainty that Apple is working on the next iOS 16. The unveiling is likely to happen at the company's annual developer conference, to be held in June. iPhone 2022 models are likely to run on iOS 16.
Some rumors hinted that might also drop its lightning port and use a USB-C in the iPhone 14. But in a recent YT video of MacRumors in ft. Jon Prosser, Prosser termed this change to be "unlikely". Since Apple is working towards developing completely portless phones, this sudden alteration in ports would be pointless.
What more features can we expect from the upcoming iPhone 2022?
One remarkable upgrade that is expected to be seen in the iPhone 14 is the titanium casting which will be a huge leap towards better quality. Apple will limit this feature only in the Pro models. This casting is going to provide way better scratch and corrosion resistance than the steel and aluminium casting of its predecessors. But in terms of heat dissipation, the titanium casting will be useless.
Since iPhone 14 models are rumored to feature a new A16. If it turns out to be true then it will be Apple's first 4nm chip. Smaller the nm means better battery life, efficiency, and overall enhanced performance.
What will be iPhone 2022 camera specs?
We can also expect to see some improvements in the ultra-wide lens of the iPhone 14's camera. Some reports suggest that Apple might add a periscope lens with zoom capabilities of up to 50x to the iPhone by the year 2023.
The iPhone 14 will sport 2 rear cameras and one selfie camera while iPhone 14 Pro model will have 3 rear cameras, a LiDAR sensor, and one selfie camera.
As far as camera specs are concerned, Apple analyst Ming-Chi Kuo tipped last year that iPhone 14 will feature a 48MP main sensor with an improved telephoto lens and ultra-wide angle snapper. If the news turns out to be true it will be a big jump from the existing 12MP main sensor camera on the iPhone 13.
Will the iPhone 14 be foldable, an iPhone Flip?
Many gadget geeks are speculating whether the iPhone 14 of 2022 is going to come with a foldable design like the Samsung Galaxy Z flip and Z Fold range. Let's put it out there – that is not going to happen. Don't let the rendered images on the internet like the one below get your hopes up.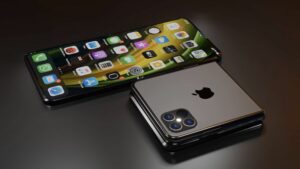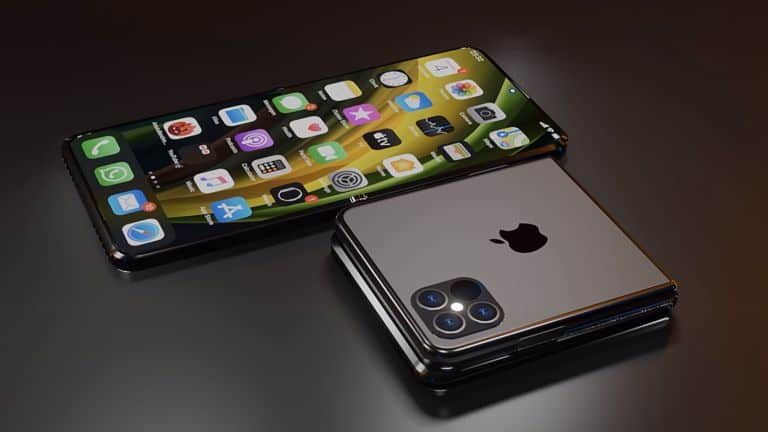 Perhaps in the slightly distant future, they might develop an iPhone Flip or foldable iPhone since competitor companies like Samsung have already grabbed the market with such models. The insiders have also revealed that Apple is working on a foldable option. The analyst Ming-Chi Kuo has also confirmed a folding iPhone could be a reality in 2023 with iPhone 15 or even iPhone 16, "if Apple can solve the foldable mobile device's key technology and mass production issues."
What are rumored iPhone 14 colors?
Sources say that Apple is working on a new rose gold or a pale gold color for iPhone 2022 variants. If you remember, iPhone 8 also had come with rose gold. But this time, it will richer one. But it cannot be confirmed because Apple usually works with a range of colors before finally deciding its color lineup. It's a bit early to comment on the new colors of the iPhone 2022. Till then stay tuned!
What will be iPhone 14 price range?
Experts are anticipating a considerable price hike of the iPhone 14 from its predecessors. Considering the exponential improvements, a hike in price is justified. The probable price lineup looks something like this:
However, the base variant of the iPhone 14 price is likely to match the iPhone 13 launch price. It was $799 for the base variant of iPhone 13 and $999 for the iPhone 13 Pro. In the absence of an iPhone 14 mini, there will be a larger 6.7-inch iPhone 14 Max priced at $899. The high-end models of the iPhone 14 Pro and iPhone Pro Max will be priced at $1099 and the iPhone 14 Pro Max $1,199 or even more. It will see a jump of more than $100 in comparison to its iPhone 13 counterparts.
The price hike of the high-end next-gen iPhone 2022 models has been leaked by LeaksApplePro. The bump in price is attributed to increasing production costs. But obviously, these iPhone prices are not official, they will be under consideration at Apple.
Can the iPhone 14 save you from car crashes?
Whispers are out that the big guys in Silicon Valley are trying to develop a crash detector for the iPhone 14 scheduled to be launched in 2022. It will have sensors to measure the gravitational force. This will enable it to detect an impending car crash.
After detection, the iPhone will call emergency services for you. Although it can't really save you from the crash, it will do way more than what we should expect from a phone.
In the meantime, let us wait for Apple's March event where it is expected to roll out the affordable iPhone SE 3 5G and 3 new Macs.
All in all, the upcoming iPhone is likely to come with a lot of changes and improvements, some unexpected, some long-awaited. The consequent price hike, though unwelcome, it is justifiable. All these speculations have piqued the interest and enthusiasm of every tech lover. Only time will tell what kind of experience will the iPhone 14 bring for us.