Half a decade ago, Apple shook the tech world by launching the AirPods to accompany the new line of iPhones that missed out on a headphone jack. Apple did receive a lot of criticism for removing the headphone jack which initially slowed down the sales of the original AirPods. However, after some time when people approached AirPods with a fresher mind, everyone realized how good and versatile they were. After that, the AirPods became so successful that today that AirPods are almost synonymous with the word TWS.
Apple's AirPods were the pair of TWS earphones that initiated the transition from wired earphones to wireless earphones and made TWS earphones from an enthusiast to a mainstream product for the everyday user.
The AirPods get updated every three years, with the latest being the AirPods 3. However, in 2019 AirPods Pro was launched and was aimed at, as Apple puts it, the"pro" user. Now the AirPods Pro has some features that the normal vanilla AirPods missed out on features such as Active Noise Cancellation, Apple's Spatial audio, silicone ear tips for a more secure fit, and longer battery life.
AirPods Pro 2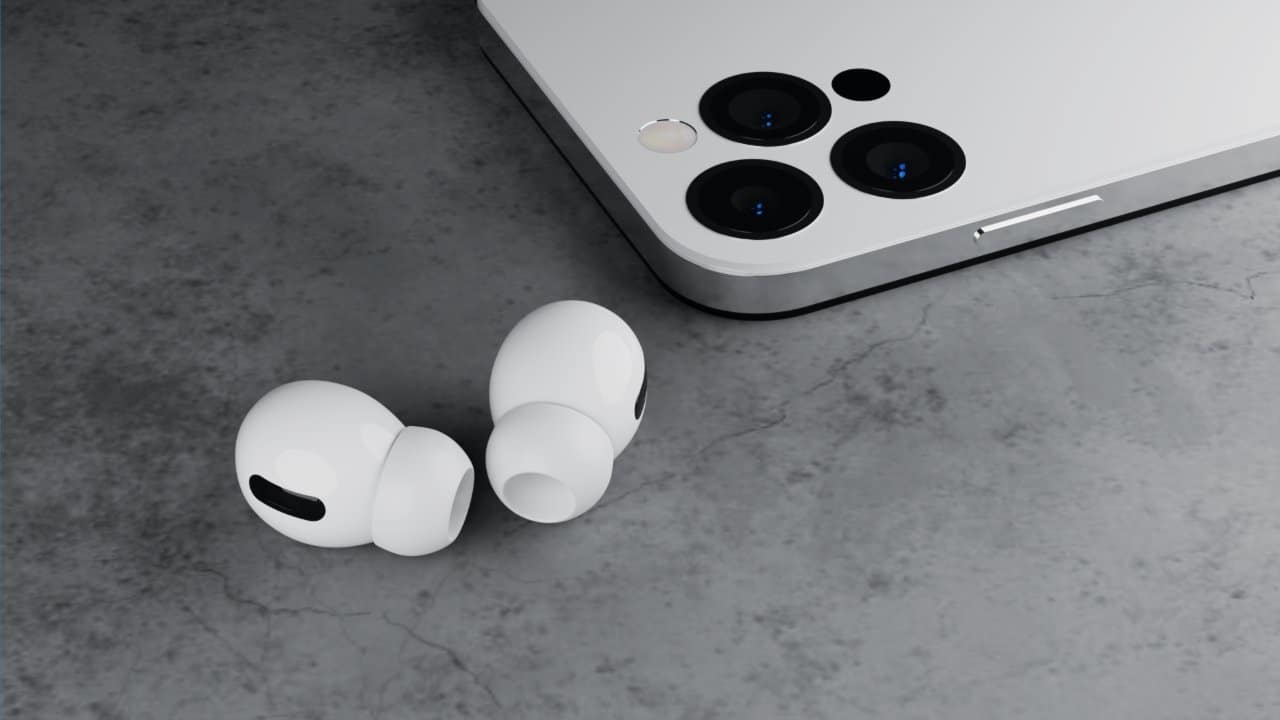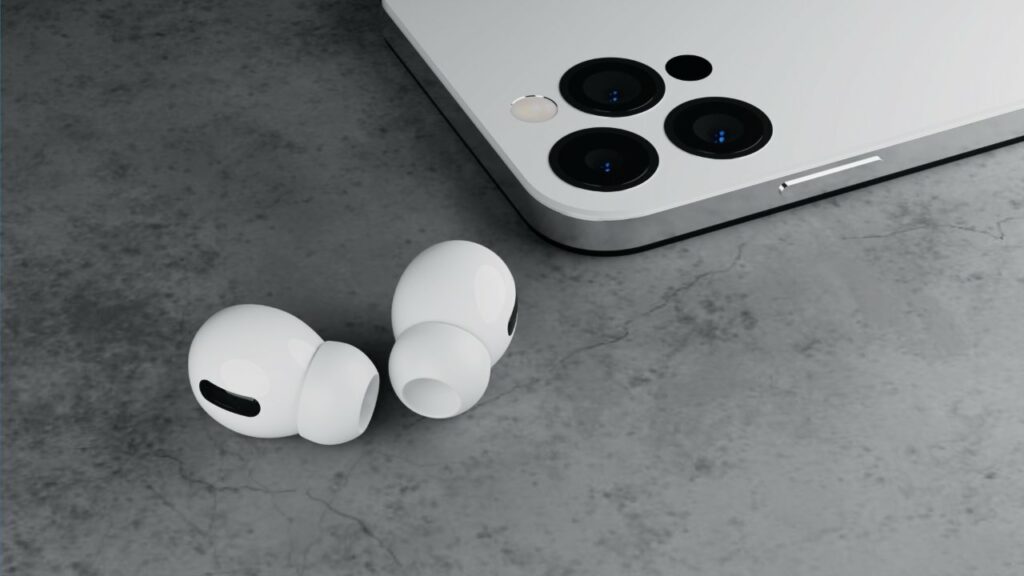 Apple is expected to release the next generation of its very well-received AirPods Pro after June 2022, as stated by a media report. According to the claims, it was released back on 23rd September 2022. Apple's suppliers were preparing their facilities for huge shipments of the new generation of the AirPods Pro.
The second generation of AirPods Pro is rumored to support Apple Lossless Audio Codec (ALAC). It can also have integrated AirTag features in the charging case that make a sound to help you find it and support Apple Lossless. In Apple's most recent investors' note, the analyst Ming-Chi Kuo stated that he expects increased integration in the AirPods Pro 2 of health features.
In a recent memo, he said that the new AirPods Pro 2 features updated motion trackers and more sensors for better integration with fitness applications.
"AirPods are higher priced, target Apple device users, and aim to provide innovation and eco-experience to increase added value," as stated by Ming-Chi Kuo.
AirPods Pro 2 Features
From a brand-new design to awesome sound quality enhancements, we've heard plenty of tantalizing rumors about the so-called AirPods Pro 2. And if the latest patents filed by Apple are anything to go by, the AirPods Pro 2 could be the company's most secure set of wireless earphones too. Now let's take an in-depth look
Security
Ear ID- Touch ID's weird cousin?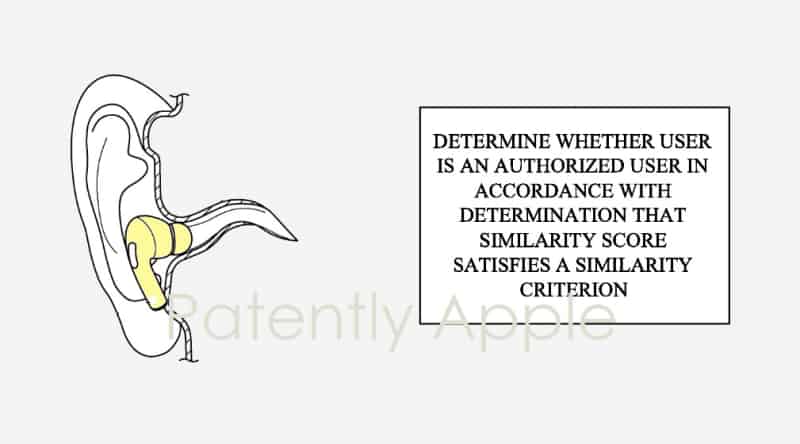 A recent patent filing by Apple revealed that new technology under development would allow AirPods to identify the users by the shape of the wearer's ears. It sounds like Face ID for iPhone (Ear ID?) and could restrict usage for anyone whose ears aren't yours. And the same patent filings also reveal that the upcoming AirPods will even be able to detect your walking gait.
As revealed by Patently Apple, the details of the patent show how the upcoming AirPods may detect the user's ear canal shape. This very obvious security feature would prevent unauthorized users from using someone else's AirPods and gaining access to private information.
"Conventional systems may risk releasing personal information from an associated device to unauthorized wearers of corresponding headphones," as the patent explains.
It all may sound a bit dystopian to the average everyday user just like it does to us, but hey – more security can only be a good thing. And then there are the truly weird rumors, such as Apple adding the ability to control your AirPods with your teeth (yes, we are as surprised as you are).
Design
The iconic stem is no more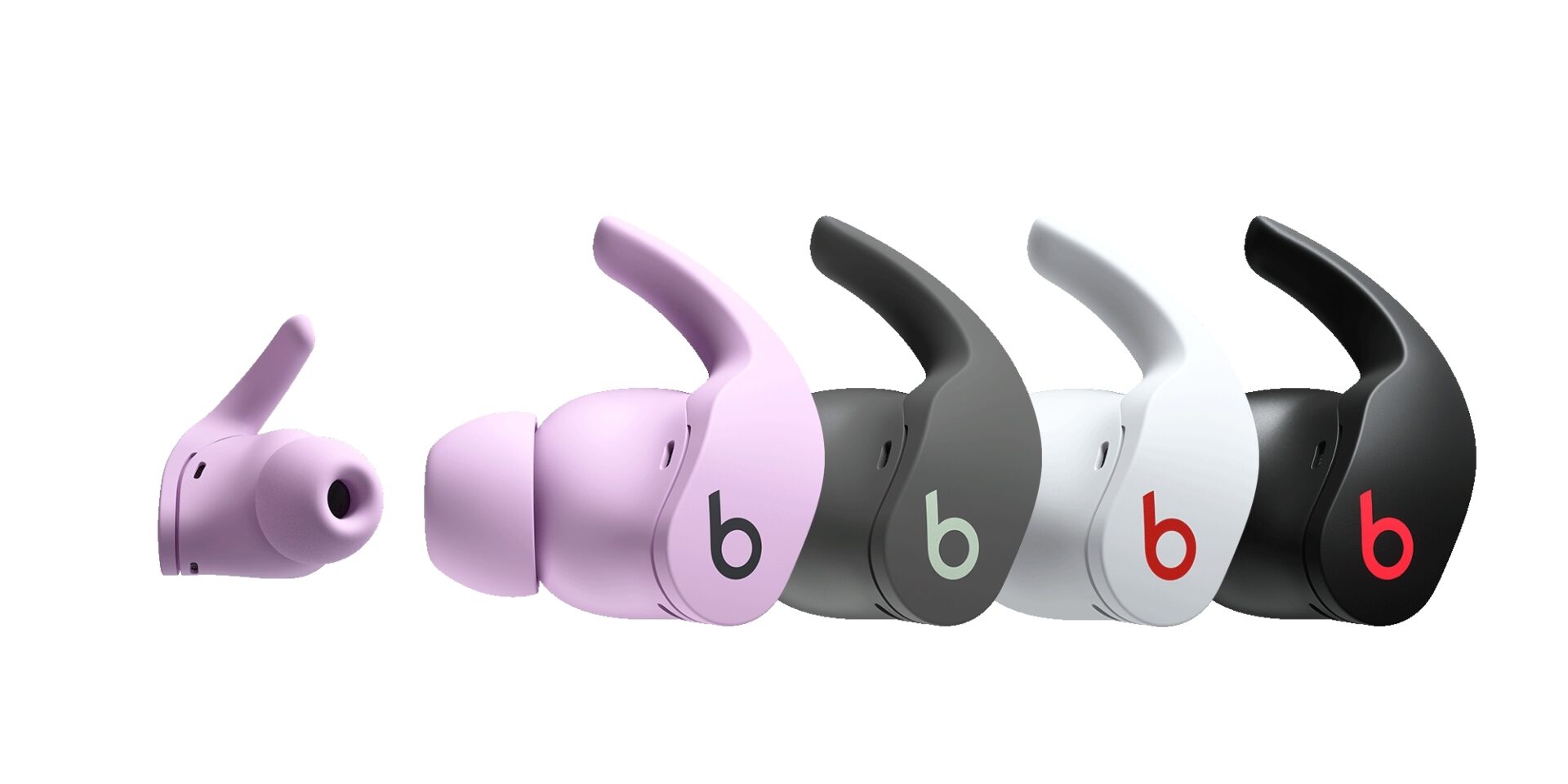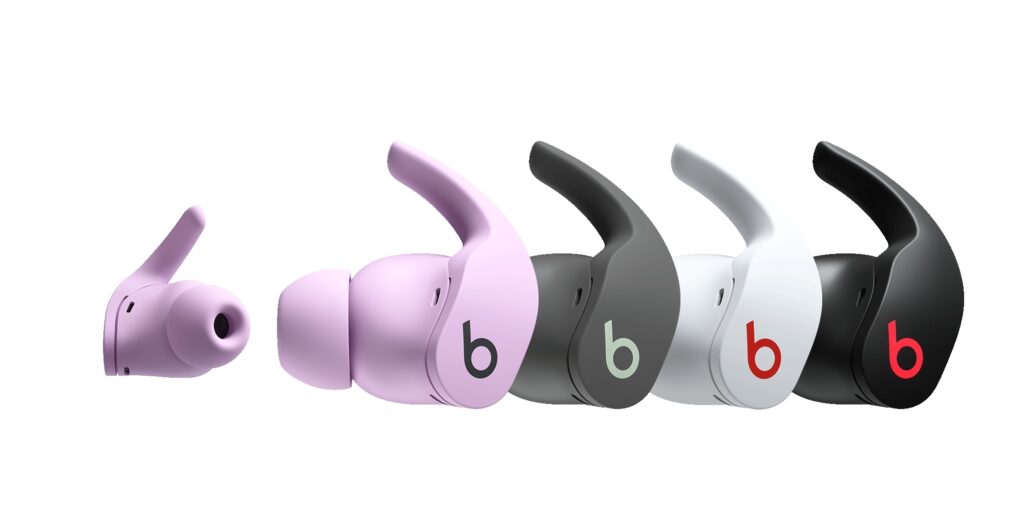 With the basic AirPods getting updated with a new design this year, and the amazing high-end flagship AirPods Max arriving in the last 12 months, the old but still capable AirPods Pro are starting to look a little bit dated. But if some new leaks are to be believed, the Pros are the next in line for an update – and the new AirPods just might transform how the earphones will connect to your devices.
Apple analyst Ming-Chi Kuo has claimed the new Pros will feature "an entirely new design that dispenses with the short stem that comes out of the bottom for a design similar to the Beats Fit Pro." Seasoned Apple leaker Mark Gurman made similar claims last year, suggesting the basic AirPods would adopt a design akin to the AirPods Pro. And as we now know, that was very much the case with the AirPods 3.
But if rumors are anything to go by, that once-maligned, now iconic stem could soon be no more, with the AirPods Pro 2 switching to a rounded, in-ear design. Not only that but there are also plenty of rumors about the internals.
Swipe Controls
AirPods Pro has a significant change that makes this new launch different from the previous ones. It is the new touch control sensor on the AirPods Stem which helps you control the volume with a swipe. All you need to do is Swipe Up to increase the volume and Swipe Down to decrease it.
Although this upgrade is less pleasing then the previous gesture-based controls, but still it add to the rich details of the new release.
Charging Case
The charging case of AirPods Pro 2022 has been enhanced with some appealing new features. One of the most appreciated pointers from the same is the compatible wireless pad. You can now even charge it from Apple Watch Puck and the MagSafe Charging accessories.
The case also includes a small speaker which is built with a new U1 chip that helps play the location Find sound used for the Precision finding feature by the AirTag. This also helps indicate low battery support by the visual LED indicator.
Battery Life
Better battery life also justifies the cost of the new AirPods Pro 2022. It claims to be rated with 6 hours of listening time which is 33% more than the previous ones.
New Features
Apple tries its best to bring lossless audio to the AirPods Pro 2
According to a recent patent, Apple is working on a new audio transmission technology, that could replace Bluetooth. Why? That new technology could help the AirPods Pro 2 become the first pair of TWS earphones to offer truly lossless sound quality. If so turns out to be the case, the AirPods Pro 2 could well become the first headphones to offer truly lossless sound quality.
As revealed by Patently Apple, the patent filing describes how audio data could be transmitted "as an over-the-air radio frequency (RF) signal," allowing for super high-quality playback. It can also remove any delay – while Bluetooth " may require tens of milliseconds for audio processing," Apple's proposed optical output could reduce this significantly.
Many leaks already suggest that Apple is looking at ways to improve the sound quality of its AirPods range. A few months ago, Apple analyst Ming-Chi Kuo claimed in an investor report that the new AirPods Pro could be the first to support lossless audio, offering a "major selling point". And that is certainly very true – right now, lossless audio is impossible over Bluetooth. And now we know how Apple is planning to get around the issue – by producing an entirely new type of audio connection.
AirPods Pro 2 Release Date
Air Pods 2 release date was 23rd September 2022. 
Kuo suggests that the new AirPods Pro 2 will arrive "in the last quarter of 2022". Although rumors have suggested a 2022 launch for a while, this is the first time we've been given a timeframe – and it seems AirPods Pro fans could have a while to wait.
AirPods Pro 2 Price
There is no word around pricing. However, the AirPods Pro 2 is released to be priced around $289 USD, £249, or AU$399. In India, they are launched for around 26,900 INR, available in White.
These Air Pods 2nd Generation have been released on 23rd September and you can grab the same from your nearest store or online store.
However, we must keep in mind that all these are still leaks and speculations. So, only time will tell what Apple has in store for the next generation of AirPods Pro.