Apple has always been consistent when it comes to updating its product ecosystem. Thus, it comes as no surprise that their best-sellers would undergo a refresh for 2021. The next-gen iPhone 13 launch promises to make a few more generation leaps over its predecessor the iPhone 12/12 Pro. While fans eagerly await the iPhone 13 series launch, here's a glimpse into what might become of the new line of Apple smartphones.
We've put together the collective opinions of several internet denizens who are particularly renowned for their predictions and leaks. Nevertheless, it would do you good to take this information with a pinch of salt.
What is the expected 2021 iPhone 13 line-up?
As it stands, we can draw reference from the previous iPhone 12 series line-up. The nomenclature of the next series might follow the same convention and include:
iPhone 13 mini
iPhone 13
iPhone 13 Pro
iPhone 13 Pro Max
It is likely to retain the sizes a 6.1-inch low-cost iPhone 13, a 6.1-inch iPhone 13 Pro, and a 6.7-inch iPhone 13 Pro Max model. But it is rumored that thickness might be increased to 0.26mm approximately.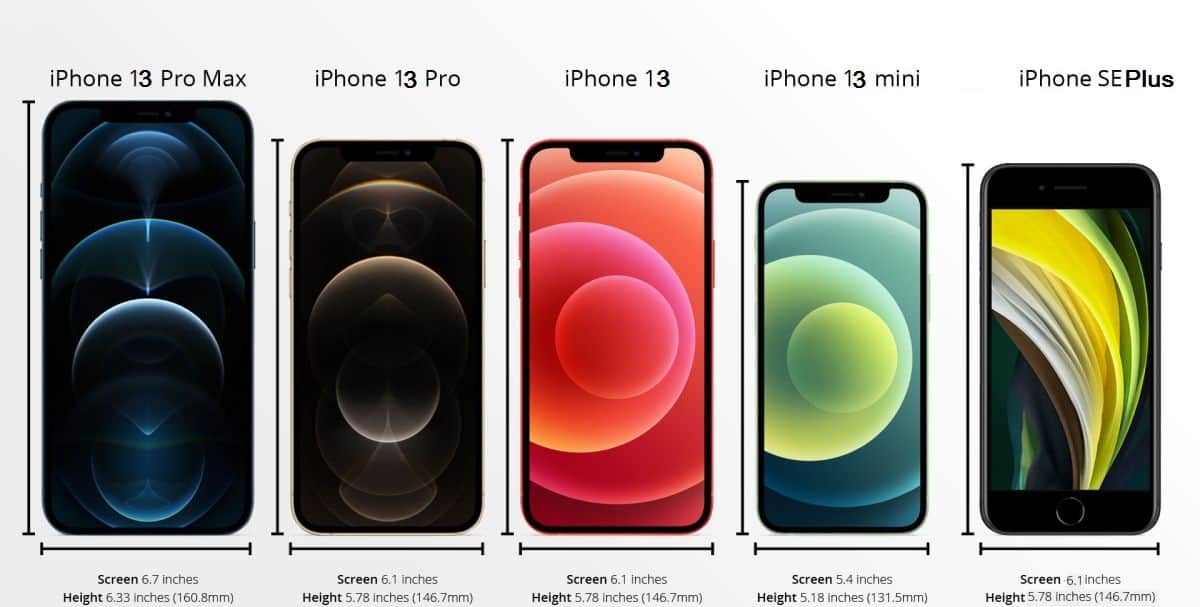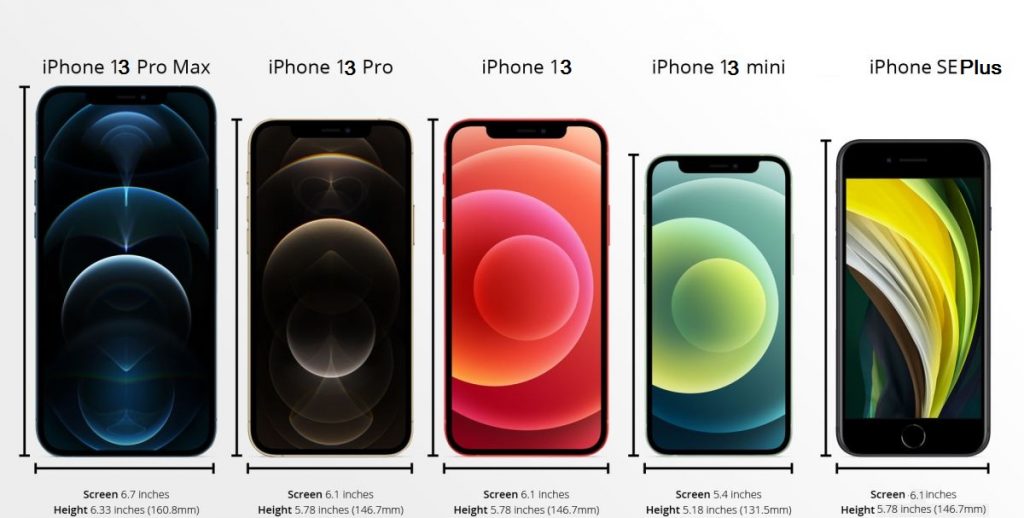 Apple iPhone 13 mini might be dropped off looking at the declining demand of iPhone 12 mini in the market. Apple has stopped the production of the iPhone 12 mini and ramped up its record-breaking iPhone 12 Pro model.
There also remains the imminent likelihood that Apple would simply choose to go with an iPhone SE Plus model keeping in mind the trend in 2018 with the iPhone X series bridging into the XR and XS.
At the same time expectations continue to increase in favor of an iPhone SE "Plus" model which might be released somewhere around the second half of 2021, the same time as the new series of products.
When is iPhone 13 release date?
The Cupertino tech giant plans to showcase its next competitor by late 2021. This will be in sync with their plan of releasing products during the September timeline. It is conditional though keeping in mind Covid situation globally. Traditionally speaking to date, Apple has revealed its flagship line in the first week of September followed by shipping 10 days later. If 2021 remains a normal year, Apple should follow the same pattern. It may also seem like an attempt at compensating for the delayed release of the iPhone 12 caused by the pandemic.
iPhone 13 Cost
As of now rumors on iPhone 13 price are pointing at a range similar to the iPhone 12 family or a tad bit more. Additional features and technical elements surfacing hint at a possible mild price hike.
Added a snapshot of iPhone 12 mini, iPhone 12, iPhone 12 Pro, iPhone 12 Pro Max price in India and US regions.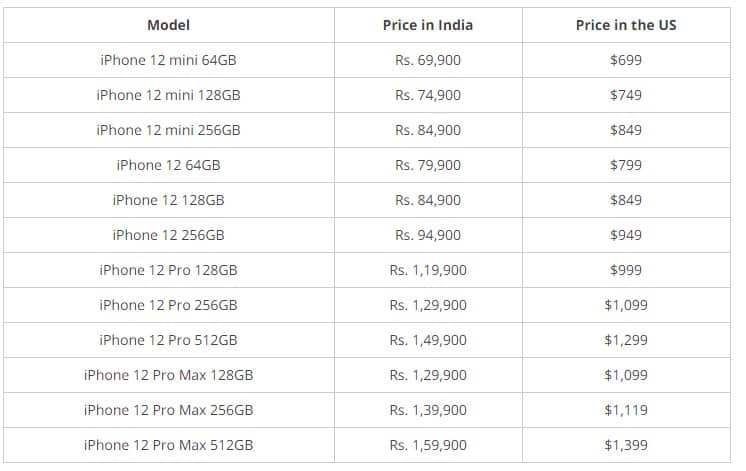 iPhone 13 Design
The iPhone 13 series launch is likely to follow the size pattern of 5.4″, 6.1″ and 6.7″. Though the last size is mostly meant for the "big boy", the iPhone 13 Pro Max and the smaller versions are likely for the base, the Pro, and the Mini model.
The single unibody themed design is likely to be carried over here as well. And the camera setup would have little to no changes in placement position. It is expected that the "iPhone 13 design" will continue to be inspired by the iPhone 4 design that was in 2020 models.
Apple remains infamous to this day for being one of the few companies that chose to bump off the headphone jack. Thus the previously mentioned unibody design contributes to another popular rumor. The idea that the 2021 version would come with absolutely no ports. Wireless charging might end up becoming the new norm for most owners.
It's worth noting that the notch on the iPhone is to become even smaller according to blogpost MacOtakara
Leaks and Rumors around iPhone 2021
1. No Ports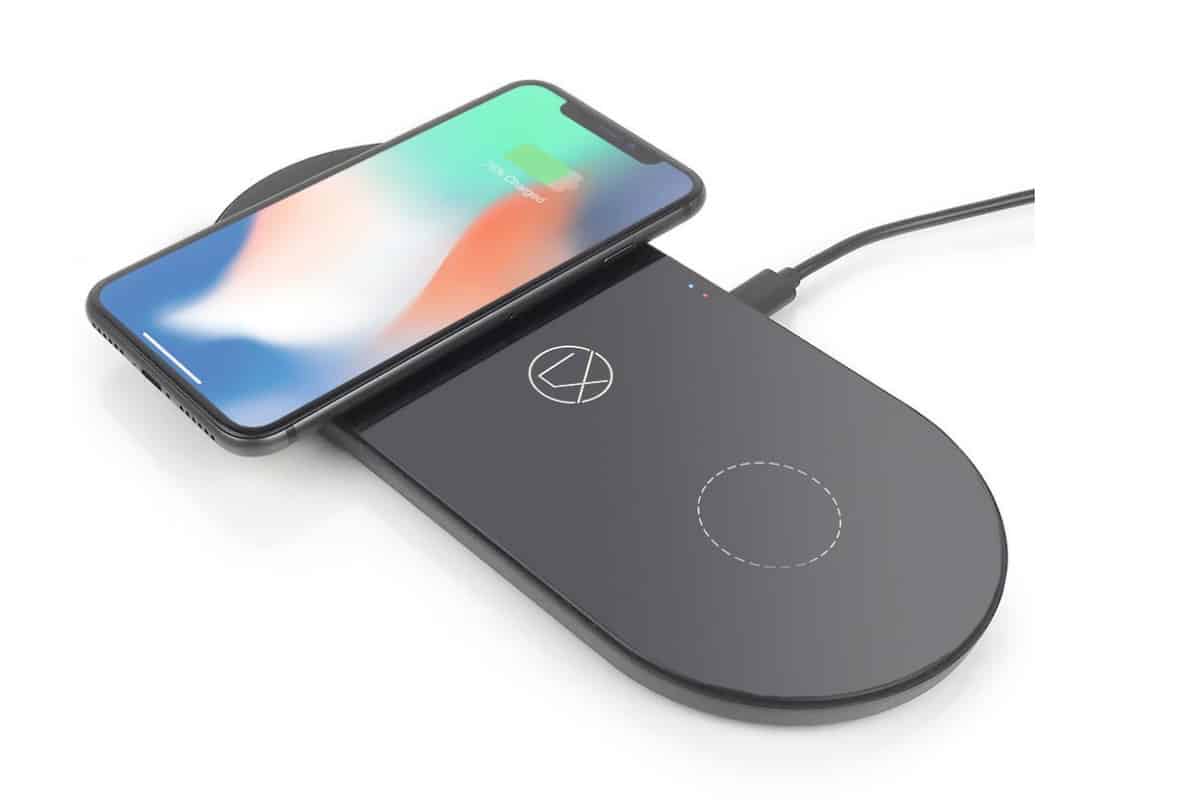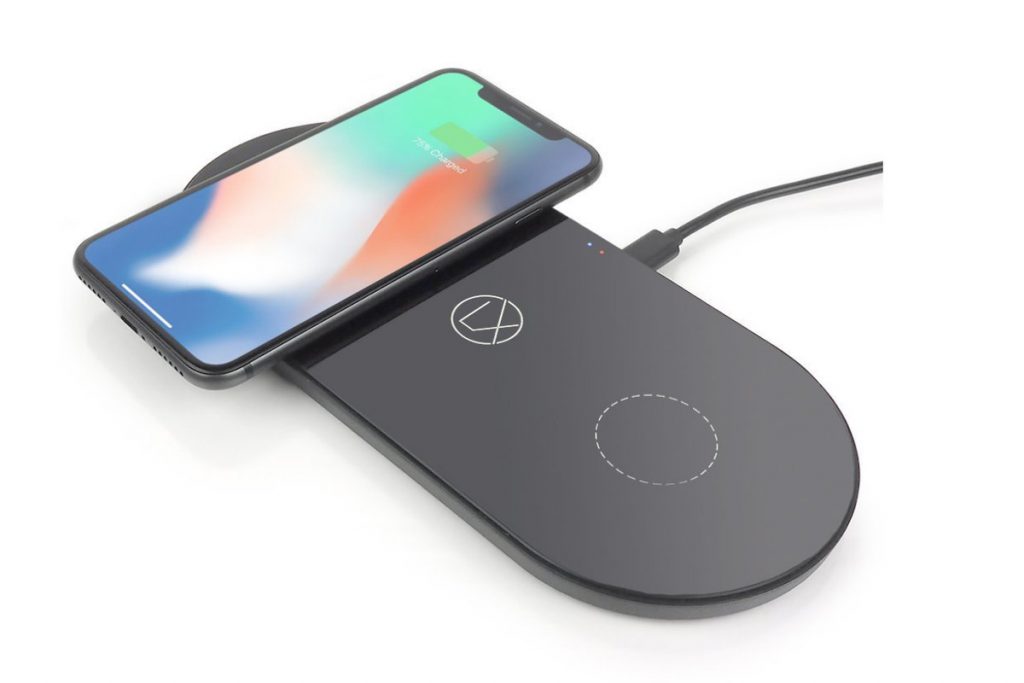 Apple's long time goal of having a truly wireless experience brings out the iPhone 13 rumor of having no ports at all. Charging is to done using a Qi-wireless charger while others suggest the inclusion of a Smart Connector as in the case of the latest iPad models.
2. Slimmer TrueDepth "Notch" or "NotchLess" iPhone 13
According to the blog MacOtakara, the TrueDepth camera would become slightly shallower and streamlined on top of the device. The sensor is moved to the edge of the phone allowing for a thinner body.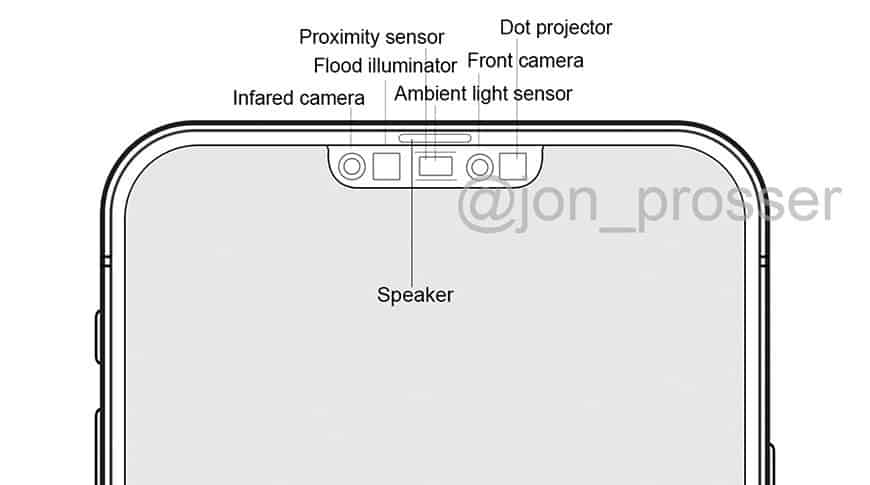 Despite the size crunch, plans remain to include a LiDAR scanner, a development included in the previous iPhone 12. So expect much more enhanced AR experiences.
Latest leaks coming up hint at Apple testing an iPhone 13 prototype without a notch. In a latest leak from tipster Mauri QHD, one can get updated with a prototype testing with "no notch at all, but -a bit- bigger bezels"
3. In-Screen Fingerprint Reader
Apple analyst Ming-Chi Kuo believes that Apple plans on improving their touch and Face Recognition software to improve the security of the device. There are expectations of the fingerprint reader to be integrated into the screen of the device.
Mark Gurman of Bloomberg reports that Apple is currently testing a screen integrated Touch ID fingerprint reader to improve their biometric systems.
4. Improved Processor and Connectivity
Apple's iPhone 13 series launch plans to use an A15 processor based on a 5Nm architecture. The chip is set to be manufactured by TSMC. Vapor chamber cooling is in the works too, the overall performance of the device with an efficient cooling solution is bound to make it one of the most pleasing aspects.
A 5G modem is to make an appearance as well. Qualcomm's X60 3rd gen 5G modem is the most likely choice. This also provokes the issue of better Wi-Fi connectivity. Wi-Fi 6 is expected to make its debut in the iPhone 13 series launch.
Barclays analysts believe that the inclusion of a Wi-Fi 6E chip can be expected; a step up from the Wi-Fi 6 model that is currently available.
5. Improvements on the Camera
Display analyst Ross Young has mentioned the possibility of an improved camera system designed to reduce camera shake with improved sensor-shift optical image stabilization. Ming-Chi Kuo however, does not expect any significant upgrades to the camera until 2022. Only time will tell.
CMOS image sensor upgrades with a better OIS sensor is likely to improve image quality and ease of capturing photos as well.
6. 120Hz ProMotion Display
What was previously an iPhone 12 rumor has now gone on to become an expectation of the iPhone 13 series. Battery life concerns that persisted earlier now seem to be resolved with Apple considering the inclusion of a 120Hz ProMotion display based on the LTPO panel technology.
7. 1TB internal storage variant
Going by the latest updates, Apple is getting ready to bring a 1TB internal storage variant of the iPhone 13 Pro. The capacity will be double what the iPhone 12 Pro users are getting.
8. Support Wi-Fi 6E
Barclays has confirmed that the iPhone 13 flagship phones will be equipped with the latest Wi-Fi 6E connectivity. The latest technology operating at the allocated frequency band, at 6 GHz, will bring lower latency and higher bandwidth.
That's pretty much all that we have on our end. Comment below on your preferred expectations and features from iPhone 13 flagship launch. Visit our website for tuned updates!