'AirPods Pro detected – An AirPod Pro has been moving with you for a while' – Are you one of those receiving such annoying notifications since last year? You are not alone. In recent times, iOS device owners have received vexing alerts linked to Apple's TWS earbuds, the AirPods. Many instances have been logged reporting mobile devices sensing the presence of an AirPods Pro nearby, resulting in the alerts. What freaks out people is that the alerts happen even from AirPods Pro not belonging to them. More precisely, the system displays a recurring 'AirPod Pro detected – An AirPods Pro has been moving with you for a while' message.
What is the 'AirPods Pro Detected' issue?
Several Reddit users have expressed their dissatisfaction with the 'AirPods Pro Detected' notice that appears on their iPhone whenever the headphones are detected close. What's more fascinating is that you'll be blasted with these prompts regardless of whether you have these AirPods or not. So, if you're near someone who has AirPods Pro and you don't, you'll still have to deal with those annoying prompts on your iPhone. Furthermore, the notice specifies that the Proprietor can view its position. So, if you are not the proprietor and the genuine owner has Airtags activated, it might be a significant privacy issue.
This is because you cannot just deactivate the AirTags since you do not have them in the first instance. Then there's the group of folks who have these AirPods Pro, for whom these alerts would be useless as well. This is since they already own these AirPods and do not require continuous reminders of the same.
Disturbed users even tried getting support from the Apple support team but it didn't help. Their logic behind the notification did not justify it. As per Apple support either Airpods will not track location unless they are physically with you or they were connected to one of your devices that they would actually show up in your Bluetooth settings. The probable reason they gave someone may have lost their AirPods Pro and were trying to find them and the Airpods Pro owner could have walked past where they had been lost. This would have prompted the AirPods Pro Detected notification to show up in Find My app. However, as per their instructions, even if the user turned Bluetooth off and back on again, and cleared in Find My, it didn't help.

Since people started reporting it was assumed that Apple will fix the annoying "AirPods Pro Detected" notification in its next release. Unfortunately, even the latest iOS 15.5 beta 4 release does not fix the glitch.
With AirPods Pro 2 release around the corner, it is hoped that Apple doesn't replicate the annoying and spooky notification.
What is the reason behind the "AirPods Pro Detected" notification?
The thing why iPhone owners are starting to get these "detected" messages is due to recent modifications to the Find My app. Since the debut of the AirTags, Apple has come under criticism for privacy issues that have resulted in unsuspecting consumers being monitored by AirTags. These users had no idea they had an AirTag on them, which is troublesome, to say the least. Apple has been attempting to develop the Find My app more effectively to tackle these possible privacy issues without discontinuing support for AirTags entirely. You may now be informed if your iPhone (or iPad) identifies an unidentified gadget traveling with you, whether it's in a case or similar to your ones.
If this happens to you, it might be for several reasons:
Logging into a separate Apple ID than the one associated with the AirPods or AirTags on your smartphone.
Purchased used AirPods or AirTags that had not been properly unconnected from the prior owner's Apple ID.
You are a member of the iCloud family.
How can I stop the AirPods Pro Detected notification?
There are few tried and tested ways to avoid the "AirPod Pro Detected" notification till the time Apple releases a permanent solution to it. Check them out
How to Turn off AirPods Pro Detected Notifications?
Method 1: Forget AirPods Pro And Reset Them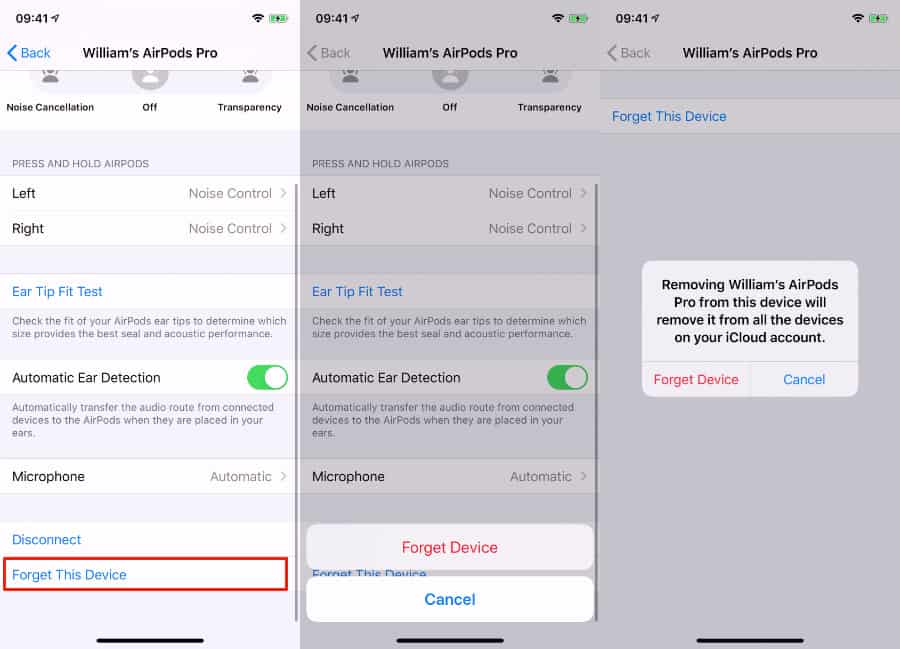 If you receive the "AirPods Pro Detected" message, the first thing you should do is forget and reset your headphones. Apple has made this simple, and we've included the instructions below:
1) On your iPhone, launch the Settings application.
2) Bluetooth should be selected.
3) Click the I button next to the name of your AirPods.
4) Click Forget This Device at the bottom of the page.
5) Check that both AirPods are in their charging cases.
6) Remove the cover from the charging case.
7) Hold down the setup key on the back of your AirPods case for a few seconds.
8) Wait for 10-20 seconds, or until the current LED turns to amber and starts flashing.
9) Let go of the setup button.
10) Lock the cover of the charging case.
11) Put your AirPods close your iPhone after opening the lid.
You should now go through the same installation phase that you did when you originally bought the AirPods. This should resolve any potential issues you've been having.
Method 2: Modify the 'Find My' Settings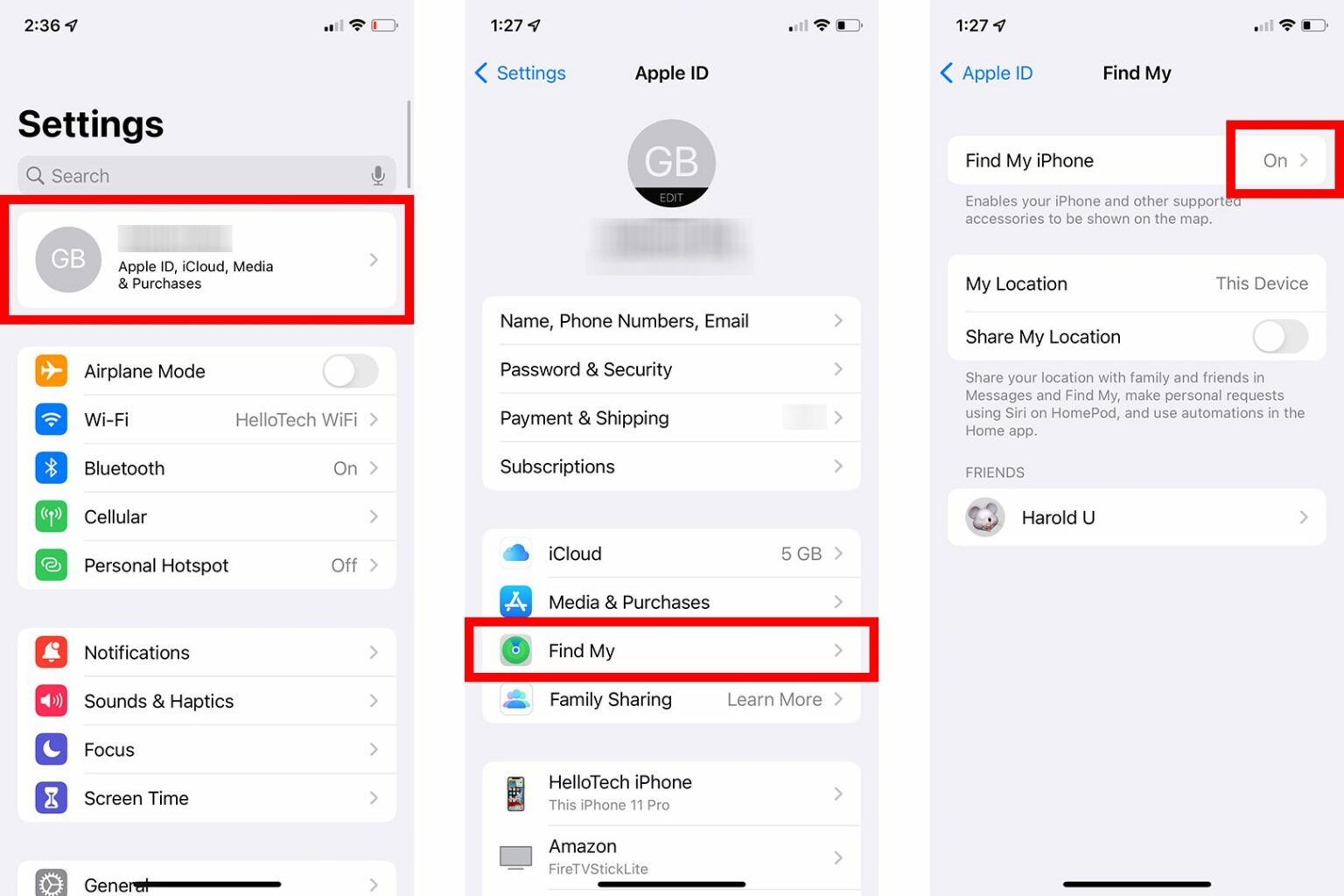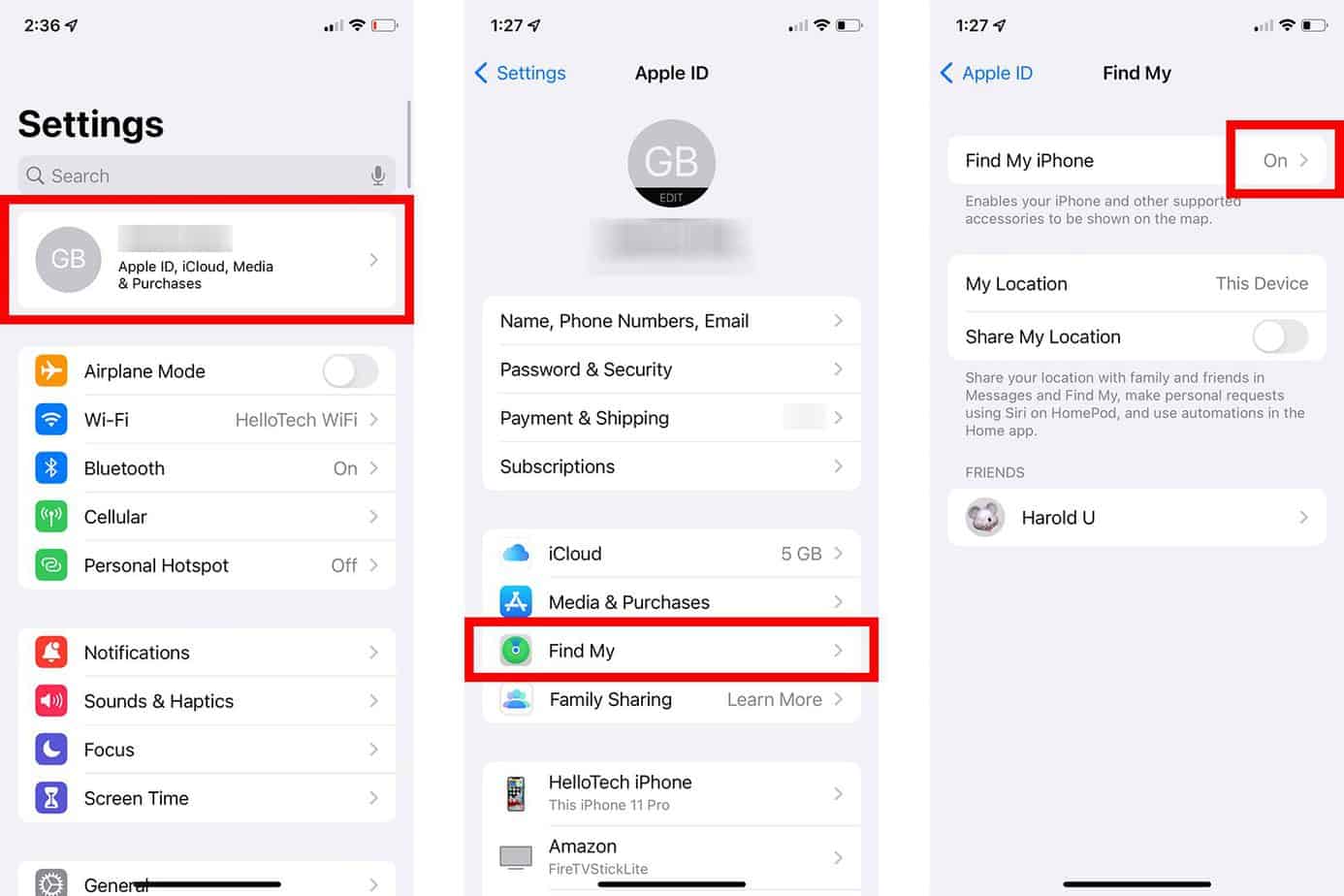 The 'Notify When Left Behind' function of the 'Find My App' is to blame for this problem. When you activate this option, the iPhone will notify you if you place an Apple phone or item in an unfamiliar area. As you may expect, the easiest approach to resolve this issue is to just disable this option. So, without further hesitation, let's have a look at the related instruction procedures.
1) First, open the Find My App on your iPhone.
2) Then, under the Devices or Items section, choose your device.
3) Then, proceed to the Notify When Left Behind section.
4) Simply disable this functionality, and the problem should be rectified.
AirPods, which are powered by Apple's H1 headphone processor, provide a quicker and more reliable wifi technology to your devices – up to 2x faster when changing between operational devices, 3 and a 1.5x significantly faster time for phone conversations. Apple's new AirPods Pro continue to serve as a model for wire-free headphones that deliver on all fronts in terms of results, comfort, and playtime. Apple's AirPods Pro is the wireless earbuds' jack-of-all-trades. They're great for listening to songs or podcasts while making phone calls, and they're comfy to wear all day. You may even use one earbud while the other is charging in the case.
Apple claims that the AirPods Pro has better sound than the previous AirPods due to built-in loudspeaker innovation and Adaptive EQ features. Adaptive EQ tailors the low- and mid-frequency frequencies of audio to the shape of each listener's ear, resulting in a "rich, realistic sound quality," according to Apple. Apple has finally produced decent AirPods. This is the pair of buds to purchase for only $50 extra than the previous design with the wireless charger. The AirPods Pro works better than the earlier ones and has a far better fit as well as active noise cancellation.
Conclusion
As of now, Apple does not have a definitive solution to the 'AirPods Pro Detected' notification bug. There are several causes for this, and we are aware of a few solutions as described above. With iOS 15.5 released, the bug needs to be tested and test if it has been addressed. Please let us know if any other way works for you in the comments section.