Are you sick and tired of those pesky YouTube ads interrupting your video-watching experience? Don't worry, you're not alone! In this blog post, I'm going to show you some practical ways to skip YouTube ads and enjoy uninterrupted videos. We all know that ads are an important source of revenue for content creators, but sometimes, they can be a real pain in the neck. They can be time-consuming, repetitive, and sometimes completely irrelevant to your interests. So, if you're like me, you're probably wondering how to skip YouTube ads and get straight to the good stuff.
There are many ways to skip ads on YouTube, ranging from simple tricks to more advanced tools. In this post, I'll cover some of the most effective methods for skipping ads on YouTube, including built-in YouTube features, browser extensions, and mobile apps. One of the most common ways to skip YouTube ads is to simply wait for the "Skip Ad" button to appear. This button usually appears after 5 seconds of the ad playing, and once you click it, you can skip the ad and continue watching your video. However, not all ads have this option, so what do you do then?
Luckily, there are many browser extensions that can help you skip YouTube ads automatically. AdBlock and uBlock Origin are some of the most popular ad-blocking extensions that can remove ads from YouTube videos. These extensions are available for most web browsers, including Chrome, Firefox, and Safari.
Also Read | How to get YouTube subscribers in 2023?
First things, first – Aren't we annoyed with ads?
Well, well, well, it looks like we have a fellow ad-hater in our midst! And to answer your question, yes, I am annoyed with ads. But, let's face it, ads are a necessary evil. They allow content creators to monetize their content and make a living doing what they love. Without ads, we wouldn't have the abundance of free content available on platforms like YouTube. However, I understand that ads can be annoying, repetitive, and irrelevant (at times). That's why I've provided practical solutions to skip YouTube ads in my blog post. Instead of just complaining about ads, why not take action and find ways to skip them?
I know some people believe that ad-blockers are the answer to all their problems, but let's not forget that content creators rely on ads for revenue. By using ad-blockers, you're essentially depriving them of their income and potentially hurting their ability to continue creating content. So, before you go on a rant about how much you hate ads, consider their impact on the creators you enjoy watching.
In conclusion, while I understand the frustration that comes with ads, I think it's important to remember their purpose and the impact they have on the creators who rely on them. Instead of just complaining, let's find out whether it is now possible to skip ads after Google has started testing 'Ad blockers are not allowed on YouTube'. So, let's put our energy into finding solutions rather than just dwelling on the problem.
Also Read | How to Watermark YouTube Video: 2023 New Solutions
About 'Ad blockers are not allowed on YouTube' message?
If you have been using an external ad blocker to skip ads while using YouTube to date, you'll likely encounter a message that states, "Ad blockers are not permitted on YouTube." YouTube has started taking measures to crack down on the use of ad blockers to increase its revenue. It has been actively working to prevent unauthorized ad-free streaming by implementing measures to block extensions that prevent ads from being displayed.
This effort to discourage the use of ad blockers on YouTube has been underway for some time. A few weeks ago, YouTube began issuing warnings to users, informing them that their "video player would be blocked after watching 3 videos" if they continued to use ad blockers.
Now, the situation has escalated to the point where you can't even play a single video if you have an external ad blocker enabled on your device. The users have started receiving a message that informs about violation of YouTube's Terms of Service. It reads: "It appears you may be using an ad blocker. Video playback is restricted unless YouTube is added to your allowlist or the ad blocker is disabled."
In essence, YouTube is taking a more assertive stance to ensure users view ads as part of their content experience by cracking down on the use of external ad blockers.
Are there any ways to block or skip YouTube ads?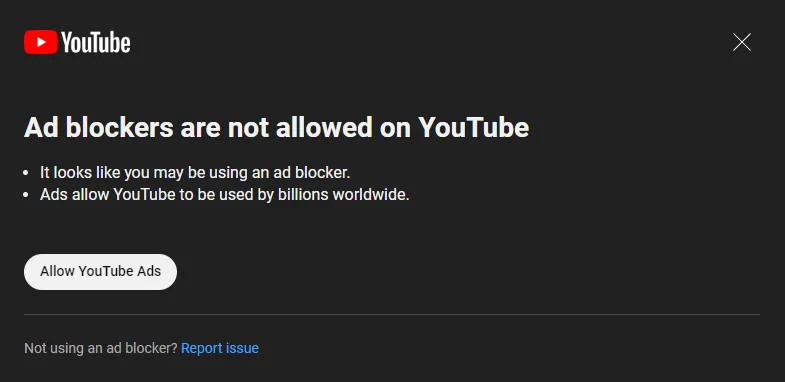 YouTube has become one of the largest video-sharing platforms in the world, and its user base continues to grow rapidly. With over 2 billion monthly active users, YouTube is undoubtedly an essential tool for both content creators and viewers alike. However, one of the most frustrating aspects of watching videos on YouTube is undoubtedly the ads that often interrupt the content we want to watch.
With the recent crackdown by YouTube on the usage of adblockers, there has been an uproar against the new policy. The reason is that most of us know that ads are a privacy and security risk since they consist of trackers and malware. This is why people are so adamant against them. However there are few legal ways by which you can block ads on YouTube. Let's have a look at them!
Opt YouTube Premium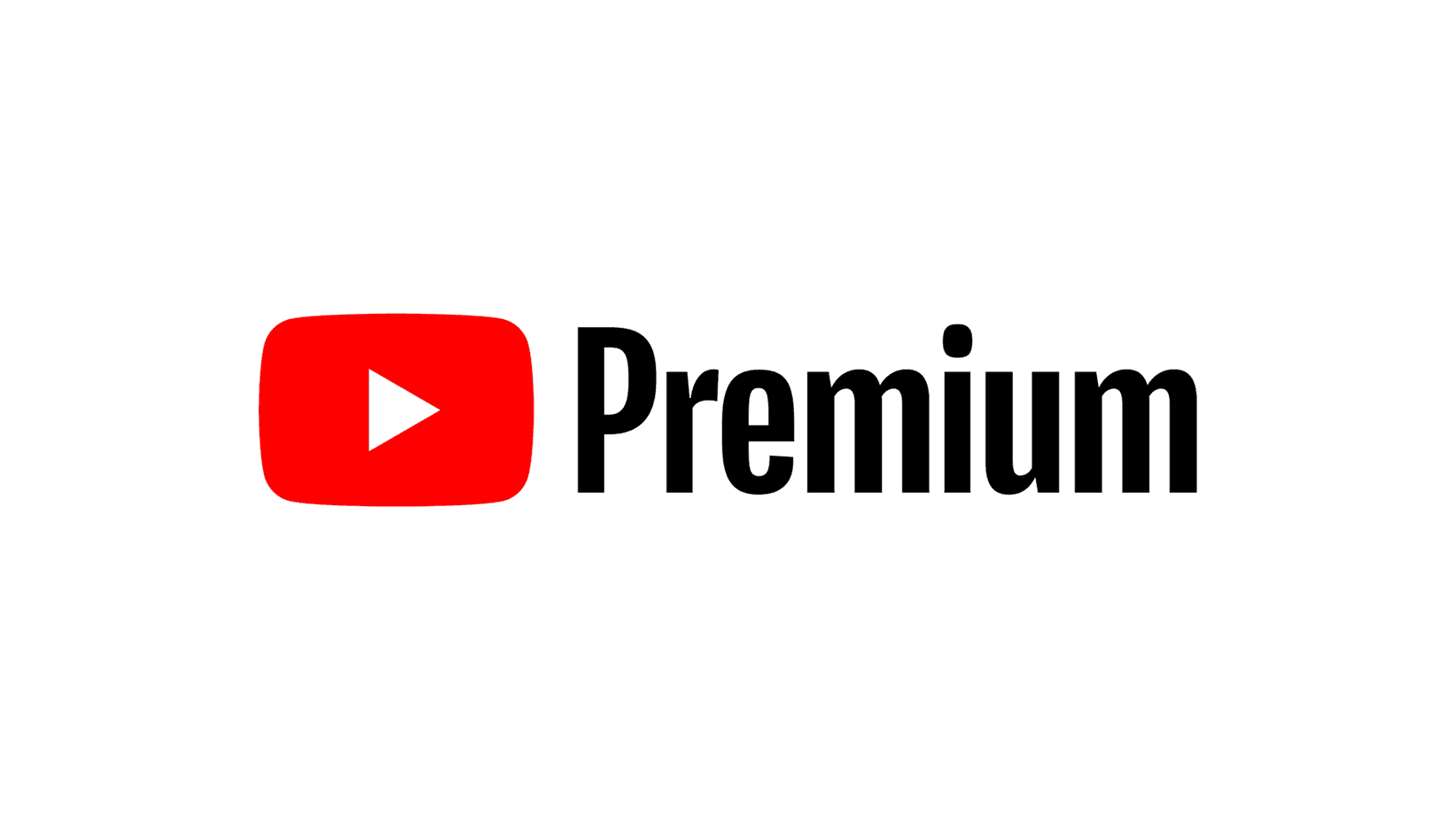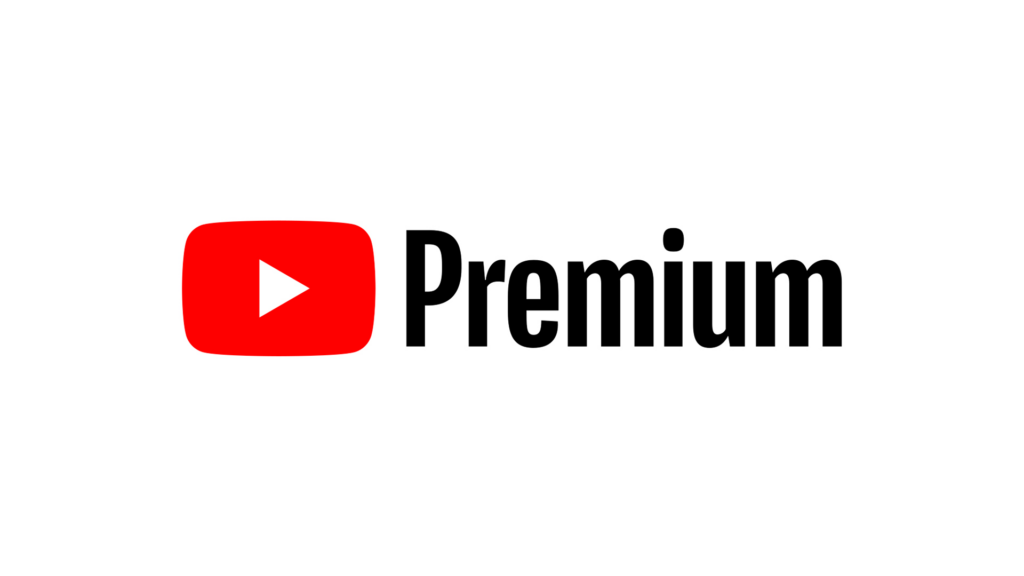 YouTube Premium is a subscription service that allows you to watch YouTube videos without ads. It also provides additional features like downloading videos and accessing YouTube Music. With YouTube Premium, you can enjoy an uninterrupted viewing experience without worrying about ads. However, this service comes at a cost, and not everyone may be willing to pay for it.
YouTube Premium comes at $13.99 per month, with a month free trial.
YouTube Vanced
YouTube Vanced is a modified version of the official YouTube app that allows users to watch YouTube videos without ads and with additional features like background playback and the ability to download videos. It is available for Android devices and can be downloaded from the official website. YouTube Vanced is not available on the Google Play Store and requires users to enable installation from unknown sources in order to install the app.
Support Content Creators Directly
Consider supporting your favorite content creators through platforms like Patreon, where you can contribute directly to them. In return, some creators may offer ad-free access to their content or other perks.
Use Ad-Supported Platforms
Explore alternative platforms that offer ad-supported content. There are several streaming services and websites that provide free content with ads, similar to YouTube.
Use Third-Party Apps or Websites
There are various third-party apps and websites that allow you to download YouTube videos. Make sure to choose reputable and safe options. Here's a general process:
Copy the YouTube video URL.
Open a trusted YouTube video downloader website or app.
Paste the URL in the provided field.
Choose the desired video format and quality.
Click the download button.
Some popular websites include Y2Mate, KeepVid, and SaveFromNet. For apps, TubeMate (Android) and Documents by Readdle (iOS) are options.
Whitelist YouTube on Ad Blockers
Whitelisting YouTube on your ad blocker means allowing YouTube to display ads even while your ad blocker is active. However, this also implies that you will lose some benefits of using an ad blocker, such as faster page loading and lower data usage.
Ending Note – Should I block YouTube ads or let them play?
Ultimately, the decision to block or let YouTube ads play is up to you. If you find ads to be disruptive and annoying, then using ad-blocking tools or opting for a subscription service like YouTube Premium may be a good option for you. However, do keep in mind that you risk your Google account being suspended if you are using adblockers and this is the reason why adblockers are not allowed on the Chrome web store.
It's also important to remember that many content creators rely on ad revenue to support their channels, and blocking ads can hurt their ability to create and produce content.
If you want to support your favorite creators, consider disabling your ad-blocker for their videos or finding other ways to support them, such as through Patreon or other crowdfunding platforms. In the end, it's about finding a balance between enjoying the content you love and supporting the creators who make it possible.
FAQs
Are ad-blocking browser extensions safe to use?
Yes, most ad-blocking browser extensions are safe to use. However, it's important to only download extensions from trusted sources and to keep them updated to ensure they work properly.
Will using ad-blocking tools prevent me from seeing all ads on YouTube?
No, some ads may still slip through even if you're using an ad blocker. Additionally, some content creators may choose to include sponsored content in their videos that cannot be skipped.
Can using ad-blocking tools hurt content creators?
Yes, using ad-blocking tools can hurt content creators who rely on ad revenue to support their channels. However, there are ways to support creators, such as disabling ad-blockers for their videos or using other forms of support, like Patreon.
Is YouTube Premium worth the cost?
That depends on your personal preferences and how much you value an ad-free viewing experience, offline viewing, and access to YouTube Music. You can try YouTube Premium for free for 30 days before committing to a paid subscription.
Will using mobile apps that block ads affect the quality of my YouTube viewing experience?
That depends on the app you use and the specifications of your mobile device. Some apps may slow down your device or cause other issues. It's important to research and choose reputable apps and to make sure your device meets the app's requirements.
Share with PhonesWiki team about the option you tried to skip YouTube Ads while watching your favorite show.