The Internet is now spreading faster than you can imagine. With the help of various streaming platforms, your videos may attract much traffic overnight. If you are a YouTuber or frequently share videos on your YouTube channel, you must pay attention to the copyright issue. If others steal the video you publish, it will not only damage your interests but also infringe on your copyright. One way to protect your video works is to add a personal watermark to them. This post will elaborate on the easiest and newest ways to watermark YouTube video on your PC and mobile phone.
How to Watermark YouTube Video on a Computer
You can use specialized watermark processor software or video editing tools to watermark a video. The critical difference is that the former is dedicated to dealing with watermark troubles, like removing and inserting watermarks. In contrast, video editors are specialized in editing videos, like adding text, background music, subtitle, etc. The operations of these two kinds of tools are quite different. You can refer to the following detailed steps.
Method 1. Watermark YouTube Videos with Watermark Processor
WorkinTool Watermark Remover is an all-featured and completely free watermark processing tool for the Windows system. It enables you to remove watermarks from videos and photos and add personal logos to videos and pictures. In addition to dealing with watermarks, it can also be used to trim videos, edit images, etc. As for generating watermarks for a video, it offers two modes.
You can select to watermark a YouTube video before posting it to your channel with a text watermark or an image stamp. Furthermore, it allows you to adjust the watermark's transparency, position, size, style, color, etc. With it, you can create a transparent watermark for your YouTube video so that the stamp won't affect the view experience of the original video. There are no limits to saving the edited video. You can download this powerful watermark processor from the WorkinTool official website.
How to watermark YouTube Video with WorkinTool Watermark Remover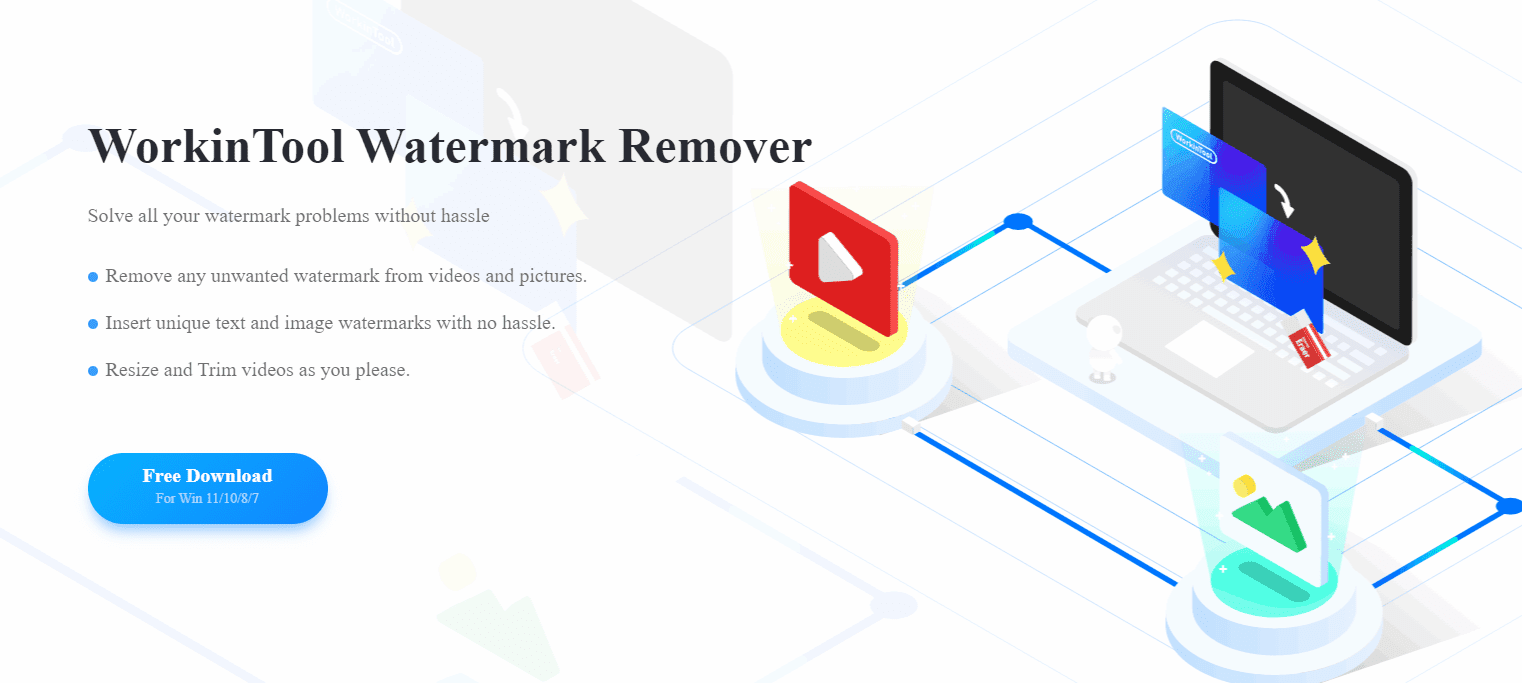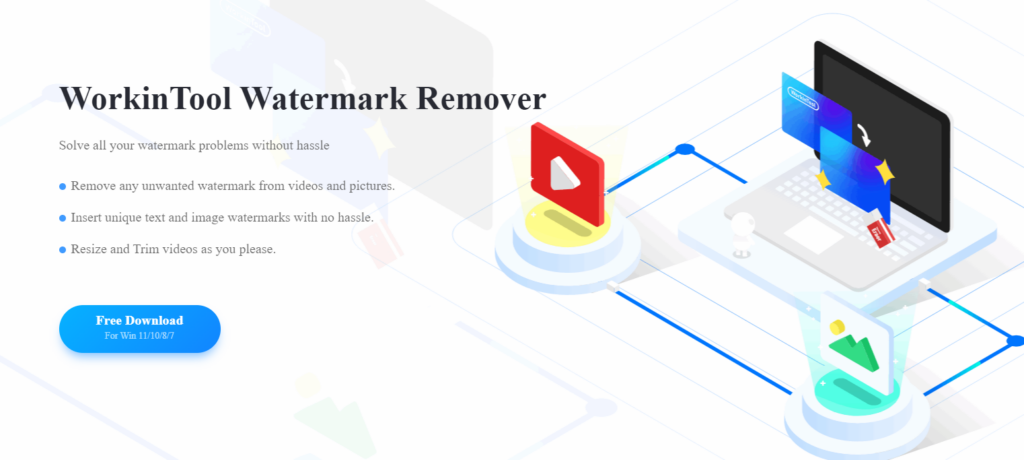 Step1. Launch the software and select Add Watermark to Video on the main interface. Then upload your video. Videos in MP4, MKV, and MOV are suitable for importing.
Step2. Choose to add a text watermark or an image watermark. Then adjust the watermark's position, transparency, size, and style. Add multiple watermarks at a time if necessary.
Step3. Drag both sides of the video timeline to determine where to put the watermark. Then press the Save button to download the new video and post it to your YouTube channel.
Method 2. Add Watermark to a YouTube Video with Video Editor
Kapwing is a helpful online video editor. Among the various online video editing software, it is one of the best, which deserves trust. It provides a free version and a premium version to use. With its free version, you can easily watermark YouTube video. The main reason to recommend it is that it can edit the posted YouTube video by typing the URL and watermark it before posting. However, as for the free version, there may be several restrictions. It will generate the Kapwing watermark at the bottom right of the edited video. And the total uploaded file size is limited to 6GB. Furthermore, since it is an online tool, the uploading and converting speed is not as stable as desktop software.
How to watermark a YouTube video with Kapwing online video editor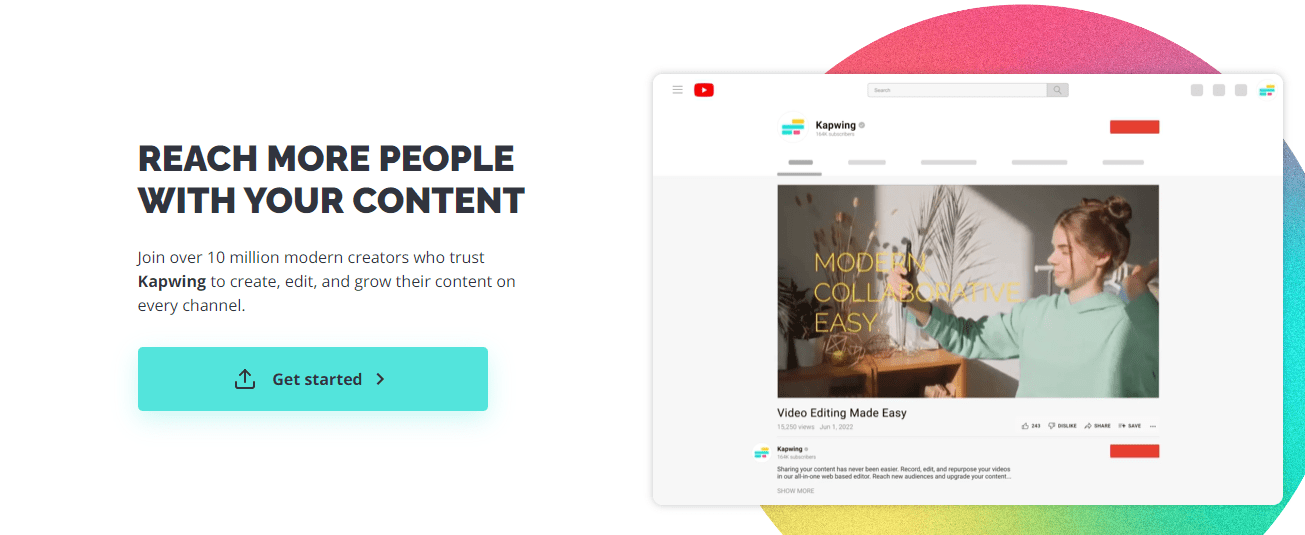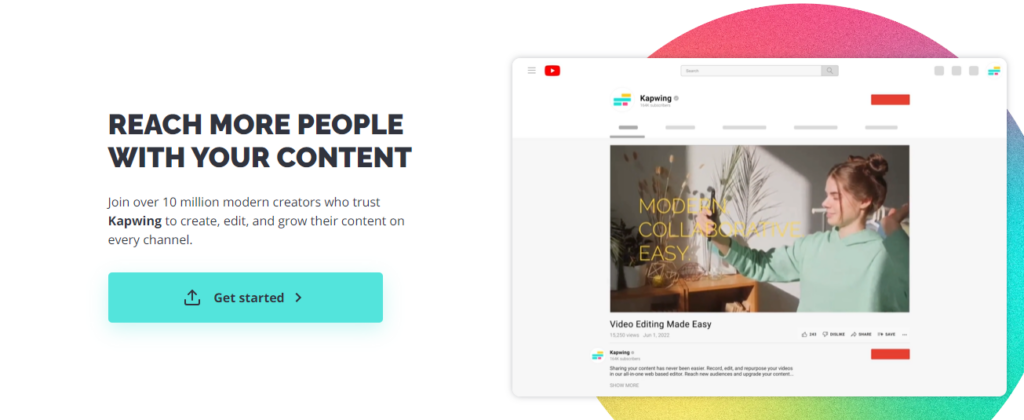 Step1. Go to the online Kapwing video editor interface. Then upload your video clip (or paste your YouTube link directly).
Step2. Select Text or image on the side toolbar, pick one style, or upload your picture to overlap your video. Adjust the opacity, size, location, etc. Then press Export Project to download the watermarked video.
How to Add Watermark to YouTube Videos on Mobile
If you need to copyright your YouTube video with a watermark on your mobile phone, you can select this Video Eraser App. It is a watermark remover for Android, which can also add watermarks to a video. It can give you an easy and smooth way to insert a personal logo into your video. It can also be seen as a powerful video editor, which permits you to crop video, reverse, trim video, change video speed, etc. This application provider gives you a free trial every day; you can have a try first.
How to watermark YouTube video with Video Eraser App
Step1. Download from the link from Google Play Store and install the application. Then click Add Watermark on the first user interface.
Step2. Select the video clip to be processed. Then choose to add text or image or write on it with the brush.
Step3. Adjust the position of the watermark, then press Done to save it.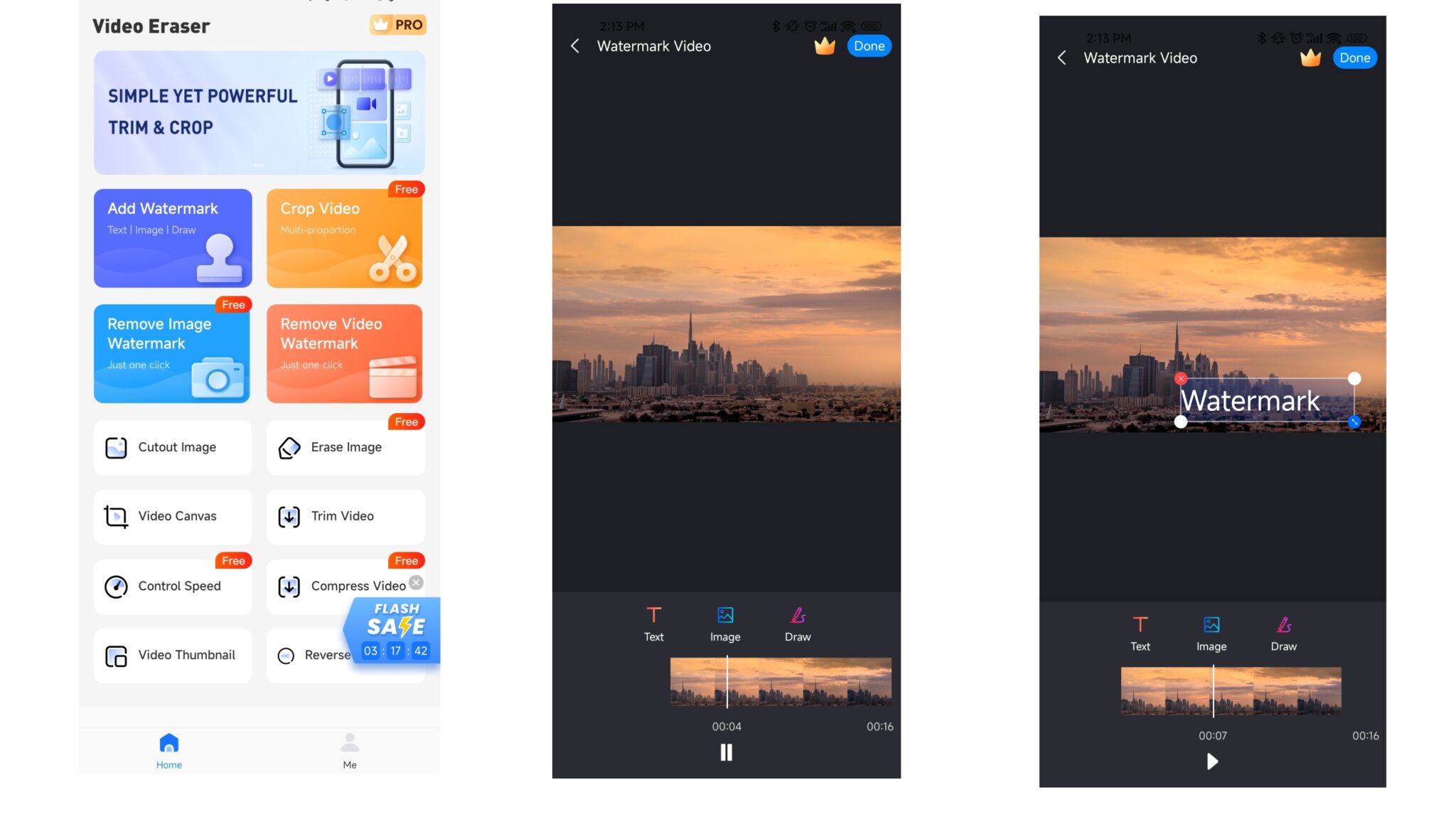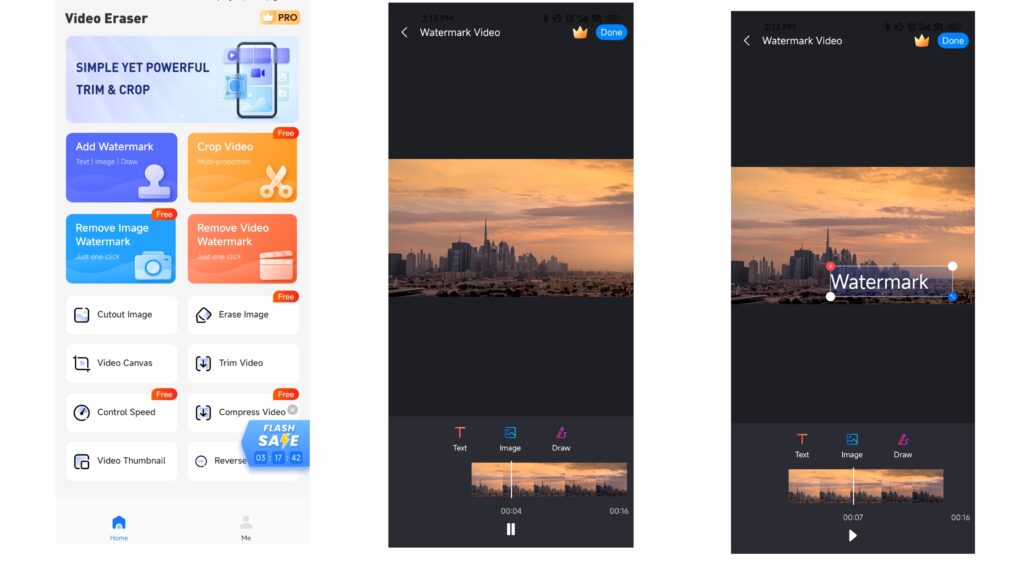 Wrapping Up
After scanning, you may know the way to watermark YouTube video. To avoid others copying your work and spread to the Internet for business purposes and then bringing to copyright arguments, you'd better add a personal watermark to your videos, pictures, and other works. In contrast, a dedicated watermark processor is a better choice if you frequently deal with watermarks.