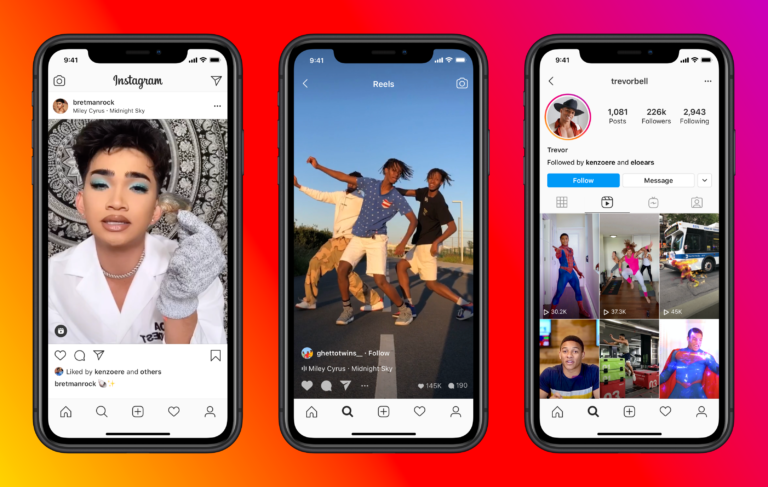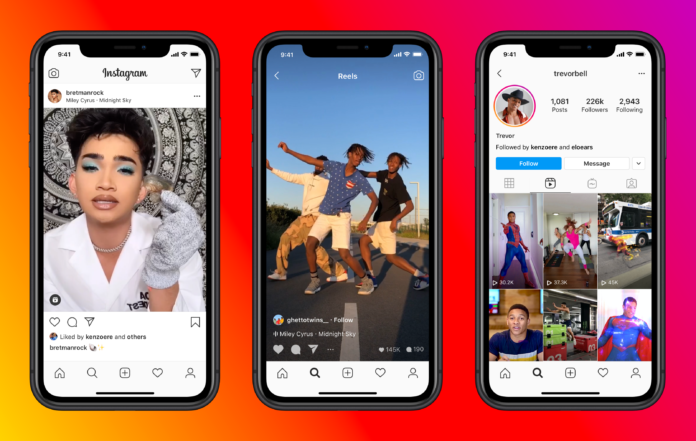 I'm sure you would have seen that your Instagram has been a little weird lately – meaning your likes and comment- and the overall reach might have dropped. There's nothing to worry about – as you haven't lost your fan base and your followers still like you. Today, we will take you through a guide that will help you get 100k views on Reels.
Also, don't think you're the only one going through this. A lot of people have noticed a sudden change in their Instagram accounts.
Instagram launched a new feature in the app called – Reels in 2020 – after the GoI took TikTok down in India. IG saw it as an opportunity to build a platform similar to TikTok and capture the user base after the TikTok ban in India – and also affect the global market share of TikTok. Reels allow you to create fun, creative videos, within 15 seconds or less with music, effects, and the whole bandwagon. Instagram users get an option to either post it in their stories or upload it to their profile feed.
Ever since the platform launched Reels, it has tweaked its existing algorithm – in order to favor the new feature – Reels. Many have criticized this – including Content Creators – but there's nothing you can do than play along with the algorithm.
As a result, users are noticing more reels on the timeline as well as on the explore page. Instagram is trying its best to popularize this feature, and in order to make it possible – they have attempted to prioritize Reels in most cases. With this being said, your non-Reels content might not be reaching the usual audience. Now, as a newbie, you may not even have an audience yet. Or the sufficient amount anyways. This is where third-party services come into play. Grow your account safely and steadily.
In today's media world, full of information in all forms flooding the internet, your reel has to be eye catchy, and value-oriented. Remember to add a dash of humor since everyone loves sarcasm. If you want a certain reel to go viral, click here.
So, we looked around the web and found some workarounds on how you can achieve 100k views on Reels – to make sure it reaches your audience. But, is it reachable? Can I get 100K Views on reels in One day?
1. Add more Instagram reels
It's no fun to establish something you've never been fun of – but trust me – the practice is worth the learning as Reels is a permanent feature in the app or we can safely assume that it isn't going to disappear any sooner so you've got to pack your bags and be a part of the journey. 
This could be as simple as uploading one reel a week. Don't worry about hopping on the latest Reels trend, just post what you want to – in a Reel format – and that's it – that's all you have to do. However, don't forget that your content should be unique. Otherwise, people won't be interested in watching this. The best way to create distinctive text under your reel is by using a plagiarism checker online. It would help you range better in the search. 
For instance, an Instagram user shared a reels video for The Lip Bar and it had 100k views in TWO DAYS! I know you're wondering how, and the fact is, it wasn't that difficult. The simplest approach to gain a lot of views is to take a current event that most people can relate to, find fantastic sound/music, and use reel-related hashtags! The hashtag #Reels has 3.2 million uses, and #reelsintagram has 941K. APPLY THEM and play along with the algorithm to get to 100k views on Reels!
2. Make Reel Eye Catchy and add humor
In today's media world full of information in all forms flooding the internet, your reel has to be eye catchy, and value-oriented. Remember to add a dash of humor since everyone loves sarcasm.
Add relevant hashtags and viral, performing Hashtags that can help in bringing lots of views. For performing hashtags, search and analyze viral reels what's in them that you don't have.
2. Increase your use of video
Make sure that the Instagram reel should hold people for at least 3 seconds as it is counted as a view. One of the easiest ways is to add lengthy texts so that the user stays on the reel to read the whole text and you will have what you want.
Let me be the first to tell you that social media platforms (in general) adore video, but Instagram is especially so. The app allows you to combine videos in a variety of ways, including IG stories, IG Live, profile videos (videos that are less than 60 seconds), and now IG reels. You should upload videos on a frequent basis to keep your audience interested. Videos demonstrate relatability, and efficacy, and are simply more fun.
Pro Tip: Upload your videos in FULL-screen mode.
3. Make use of supplemental resources and marketing tools
You should never rely on a single platform to handle the target of 100k views on Reels. Now is the time to consider expanding your email list, advertisements, and collaborations. Use these items to direct people to your Instagram account. If you want to grow sales, I propose investing more time in these other funnels while IG gets its act together. Continue to direct folks to your website as well as your Instagram account to remind them how awesome you are.
4. Don't Stop making Fun but be Patient
In the final words, stop worrying about reaching 100k views on Reels- it doesn't solve the problem, right? You can do it! It takes some getting accustomed to, but it is completely doable and it's loads of fun.
It's not 100% that you get 100K views on reels in the first attempt but making an effort ensures that you will improve with every new reel.
Summing It Up
As stated above, Instagram's new algorithm has affected so many content creators. While you may think, you are the only one freaking out – it's not true – as many have become annoyed by this – but there's nothing we can do to change the algorithm. That's why we have found a way to make use of it and play with the algorithm to achieve the target of 100k views on Reels and more.
We really hope this article helps you in achieving 100k views on reels. Make sure to leave a comment in the comment section if this method works for you. In the meantime, you can check out – Is it possible to Unban your Whatsapp account in 2022? Find out how to unban your Whatsapp number quickly!