Demon Slayer: Kimetsu no Yaiba (2019) was an instant hit the moment the manga show went live. While it had wonderful storytelling set in the Taisho era, the animated fight sequences are what truly made it stand apart from the rest of 2019's popular animes. Season 2 has not been officially confirmed leaving Demon Slayer movie fans clamoring for more.
This is when studio Ufotable decided to drop yet another bomb by releasing Demon Slayer: Kimetsu no Yaiba the Movie: Mugen Train on October 22nd, 2020. It turned out to be Japan's biggest Box-Office churners of all time. For manga fans worldwide, the only question left is when they will get a chance to watch it? The fans are looking for any input on Kimetsu no Yaiba movie release date outside Japan. Also, when and which sites will stream Kimetsu no Yaiba Mugen train full movie online across the globe? Will the movie come with English dubs, subs, or simuldub?
What is Kimetsu no Yaiba Movie release date?
Released in Japan right after lock-down restrictions were lifted, Demon Slayer: Kimetsu no Yaiba the Movie: Mugen Train (Infinity Train) was released in cinemas of Japan on Friday, 16th October.
It immediately skyrocketed to the top by grossing a record-breaking 10 billion yen ($95 million) in a show run of 10 days. It has turned out to be the 4th highest-grossing movie of 2020. Demon Slayer movie has overtaken its serious competitor, the critically acclaimed Studio Ghibli films.
As of now, the only confirmed news on "When can we watch demon slayer movie" is an official tweet by Aniplex of America. It is the official license holder of the Demon Slayer movie.
While the rest of the world is waiting to feast the eyes, South Korea and Taiwan beat everyone in the race. Despite the Demon Slayer boycott, they are the only countries overseas after Japan to get first-look. The Demon Slayer movie got a box office release on 28th January. It is inching to take Spirited Away in terms of Box Office collections in a matter of few days.
Demon Slayer: Kimetsu no Yaiba – Mugen Train Australia Release
It is speculated that Demon Slayer: Mugen Train sub and dub version should happen in select theatres in the first quarter of 2021. The versions will find a theatrical release in the US and Canada, Australia, and New Zealand. The rumors have been correct for the Australian region.
Demon Slayer: Kimetsu no Yaiba – Mugen Train is all set to make its debut in Australia on February 25. Tickets for the theatrical premiere can be purchased through Hoyts theater chain. There is also a probability of the Demon Slayer movie to find release in New Zealand on the same day.
The producers are mum about the next scheduled stopovers. However, the fans across the globe can look forward to Demon Slayer Season 2 coming in latter half of 2021. The season 2 will be a continuation from where the film leaves its fans.
When is Demon Slayer movie release date in USA?
In the mid of January, AMC Theaters had made its DSTM or Demon Slayer: The Movie page go live on its website. But it took down immediately. The eager fans had made a note of the Kimetsu no Yaiba movie release date. AMC had teased with 26th February 2021. Later on, it moved the date to January 1, 1900.
Premier of Demon Slayer movie in other countries will also depend on the pandemic guidelines set by individual countries. However, IMAX cinemas globally have around 41 such countries have an edge over others. The reason being, Mugen Train movie has been a super hit in IMAX cinemas in Japan. Until we get it on any platform, let's watch the trailer here!
Will Kimetsu no Yaiba the Movie stream on Funimation and Crunchyroll?
There is no official confirmation on tie-ups with streaming giants like Netflix, Hulu, Crunchyroll, and a bunch of others. But fans are expecting streaming of Kimetsu no Yaiba Mugen train full movie online sometime after it finds theatrical premiere. It is being speculated that the movie will get the first streaming rights on Funimation. For the simple reason, Aniplex of America is already in partnership with Funimation Films.
The movie will find its way subsequently on other platforms like Netflix, Crunchyroll, and Hulu, solely due to the reason that anime series continues to remain popular on them.
Is Demon Slayer Mugen Train on Netflix?
Now talking about the Demon Slayer movie Netflix release date, there is no official word on it. But 2021 has been termed to be the best year when it comes to classy anime shows. It is seeing Attack on Titan Final Season followed by an over stacked Winter 2021 Anime.
It also saw the re-release of Demon Slayer Season 1 on the Netflix platform. 26 episodes of the first season of the anime series Demon Slayer: Kimetsu no Yaiba were released at midnight on 22nd January for U.S. viewers. The British debut was made at 8:00 AM Friday, while Australia had it from 7:00 PM onwards.
This begs the question though, will there be an international release for Kimetsu no Yaiba movie (2020). Season 1 coming on Netflix gives us the impression that it is likely to bring Kimetsu no Yaiba the Movie: Mugen Train someday after theaters get it. This hopefully isn't merely speculation seeing that the popularity of the show can be felt worldwide.
Approvals for the movie are currently under wraps, but definitely, it can be expected for a release before Season 2 is announced.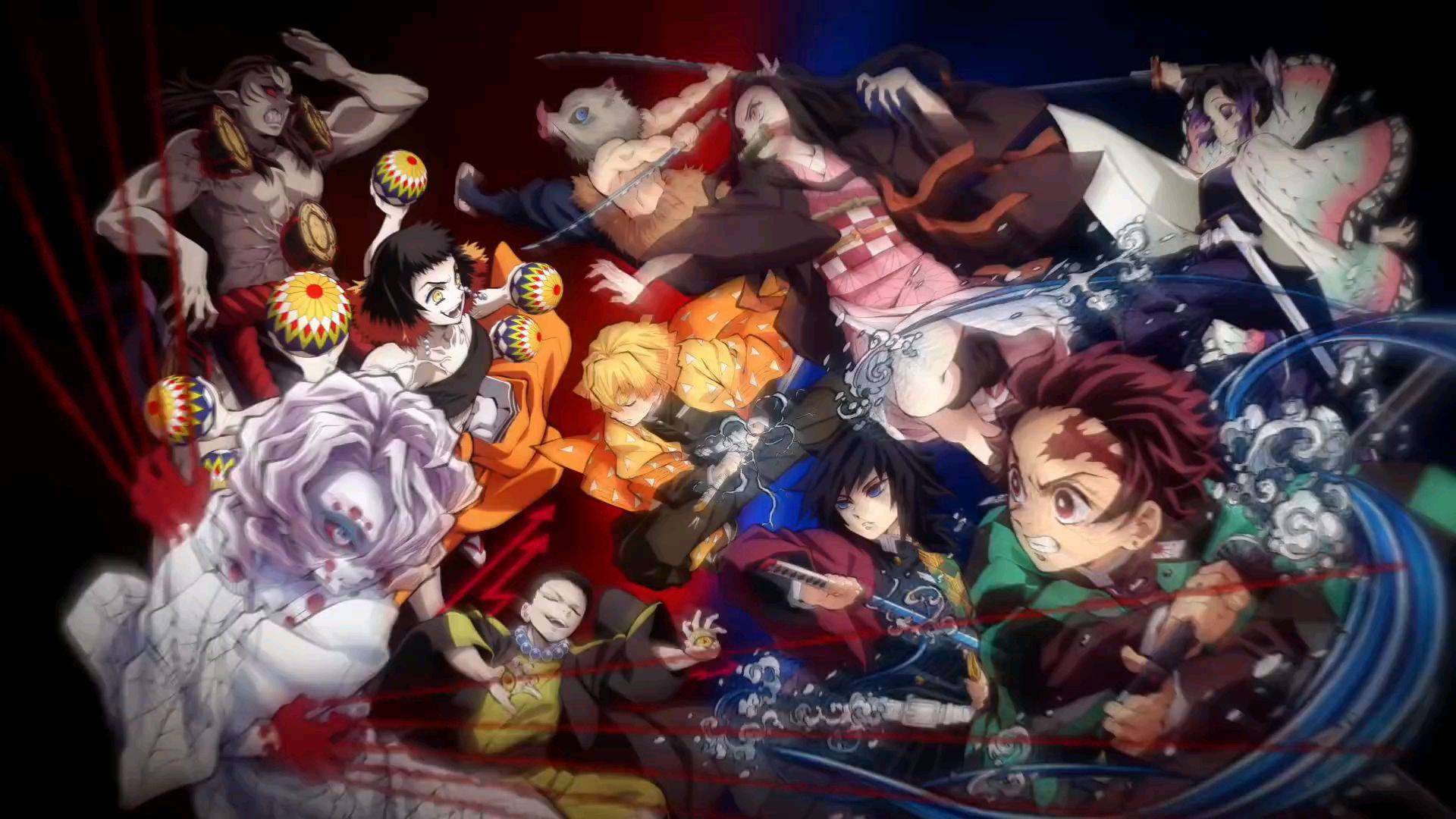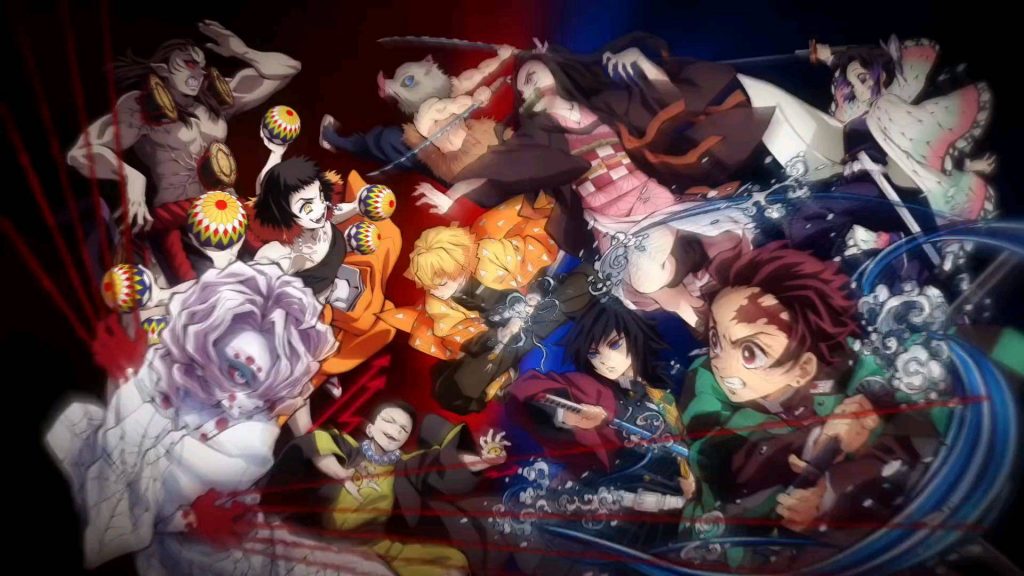 A little about Kimetsu no Yaiba
It features a miniature sequel that continues from where Season 1 left off. The entire movie takes place on a train with Tanjiro and his team investigating a series of incidents. Die-hard fans needn't worry about spoilers since there aren't any huge canonically relevant incidents here.
Demon Slayer was based on the popular manga of the same name written and illustrated by Koyoharu Gotōge. The animation was done by Ufotable and was originally aired in Japan From April 6 to September 28, 2019. Tokyo MX, GTV, GYT, BS11, as well as other channels, were involved in the distribution.
Haruo Sotozaki directed the series while Yuki Kajiura and Go Shiina are credited with the music score. Akira Matsushima is the character designer for the anime series. Akira Matsushima is the character designer for the anime series, Yes, Zenitsu's hair does look like fries.
Share with us what you are looking for and do leave a comment down below. Also, for more info like this visit our website here.