A week's hiatus has passed since the release of the Call of Duty Mobile Season 7 Battle Pass. However, the Test Server for Season 8 has already been released. Based on a couple of peeks and valid video-graphed sources, we might have an idea of what the devs have in mind. Call of Duty Mobile Season 8 certainly looks promising.
Moreover, some of the changes are long-awaited requests that have been collecting dust. Let's see if you'd recognize any of them.
Call Of Duty Mobile Season 8 Release Date
Over the last few months, the release date for each Season's Battle Pass has been more or less consistent. We could expect Season 8 to debut sometime towards the end of September.
Given COD Mobile Season 7 began from 26-27th of August the tentative release date for Call of Duty Mobile Season 8 should be around the 27th of September.
Call of Duty Mobile Season 8 Leaks
A new season always brings with it new maps, weapons, ranks to battle royale games. COD mobile Season 8 will not be different. Leaks have started surfacing online unveiling an exciting battle royale map. There is more waiting, check them out!
COD Mobile Season 8 weapons
One of the signature elements of CoD Mobile is its immense roster of weapons that only require the player to grind their way through. Acquiring legendary weapons certainly requires *cough cough* investment. But, as long as you're in for a spot of fun the consistent monthly update should be satisfactory.
Season 7 saw the addition of the Crossbow to the Pistol category and Hades (a bigger PP-Bizon) to the LMG class. This time we have an entrant to the AR and Shotgun category.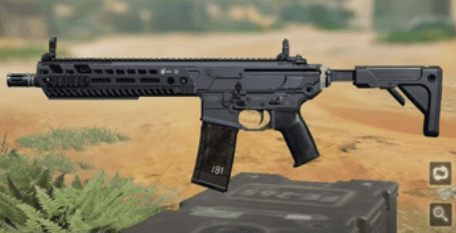 The M13 for the Assault Rifle series is somewhat reminiscent of an up-scaled but lighter M4. It is expected to have a Damage count of 28 points with a relatively fast fire rate. The M13 could level the playing field a bit by being a gun that's not too meta. But, we'll find a way to mess it up.
The R9-0 on the other hand is a beefy boy of a shotgun. It's rumored to have an increased number of shells along with a bunch of Ammo types which might make it an efficient killer. What this means is that we get to choose from than just Tube Extensions or Slug rounds. It also boasts of a much higher Damage count with a similar fire rate as the BY-15.
COD Mobile Season 8 Operator Skill
Operator Skills usually fall into either of two classes, Assault or Defense. Call of Duty Mobile Season 8 decided to up the ante and include a third group of Support-based Operator Skills. Presenting to you, TAK-5…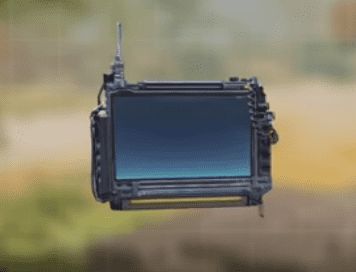 …Instantly heal your teammates no matter where they are on the map. Moreover, an HP boost of 50 points over the usual 100 point limit is also included, though temporary. While it doesn't change the course of battle in Normal mode you could expect an advantage in Ranked matches.
New Scorestreak, Better Killstreaks
Taking into account the rigid bombardment of the cluster strike, we now have the Lightning Strike. You can choose up to three locations on the map which will be assaulted by a missile barrage. This scorestreak might as well be the union of the Predator Missile and the Cluster Strike.
It does have a cost requirement of 1050 Points before one can use it in battle. Although mentioning it is somewhat pointless given the number of people who use Persistence perks.
For Snipers who Behave Like Snipers

"Iron Lungs" is the expected Red Perk set to make an appearance in Call of Duty Mobile Season 8. It would likely increase the control that one would have on the rifle when pre-aiming for longer periods of time. Previously, the Arctic .50 was the only rifle that could be modded to over 100 points in the Control Department. However, it came at the cost of severely impairing mobility.
The Iron Lungs perk could offer better stability while maintaining a decent amount of ADS/Normal Movement Speed.
Call of Duty Mobile Season 8 Maps
Given the improved reception of the Scrapyard 2019 map, we might have a "Crash" map remake. The quality of the graphics is certainly pushed up a notch with much brighter environment lighting. Having one of the OG maps of Call of Duty Mobile given a face-lift is interesting to behold.
New maps might be included as well. A potential entrant who goes by the name "Hovec Sawmill" carried over from Modern Warfare might be included in Season 8. We've already had Suldal Harbour; it's only a matter of time before we get the other maps as well.
Call of Duty Mobile Season 8 New Ranking
The ranking system has received an addition to its roster of player rankings, notably with the addition of the title of Grand Master. The new rank lies between the Master and Legendary rank holdings. Moreover, it includes players between 6001-8000 points. You might have to earn a surplus of 8001 points and above to make the cut to the Legendary Club.
Changes in CoD Mobile Battle Royale
A new vehicle has been introduced in the Test Server version of Battle Royale. It bears the resemblance of a modded street racing car, which probably might garner plenty of attention. Pretty soon we'll be having high-speed car chases.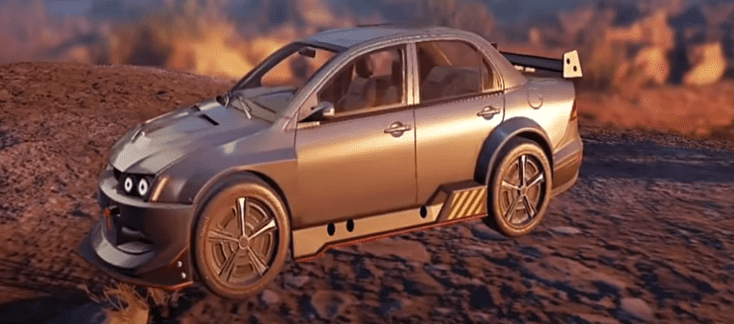 A new BR class has been introduced as well. Taking a wild guess one might assume that it's some sort of a jetpack device. Of course, naming it the "Grasshopper" doesn't seem to suggest anything else.

Call of Duty Mobile Season 8 Player Interactions
Players can now interact with their weapons. Pressing a button on the emote wheel will perform the signature "Gun Inspection" action. While it isn't the best update, the player base has been asking for it for a long time.
So go ahead, gaze at the customized look that took you hours on an end to grinding. And supposing you manage to "borrow" a weapon with a Legendary Skin, don't limit yourself to the Kill Animation this time.
How to download Call of Duty Mobile Season 8 build?
We are still a few days away from the final build. But, a new public test build is ready and can be downloaded on Android and iOS devices. The access to the beta build will end on Monday, 13th September. It is open for registration to beta testers!
Download links
Download Size: more than 1GB approx, need a space of 2GB on device
The beta build will not have all the features discussed above, but will several more planned builds coming up, expect all the features to be tested in future.
That's pretty much all there is on our end. Do you think we missed out on any important details on COD Mobile? Let us know in the comments below. For more similar content, head over to our website.