The upcoming iteration of the popular stylus from Apple, the Apple Pencil 3, is eagerly awaited by iPad users. It promises to deliver a natural writing experience and improved precision and is expected to be compatible with various iPad models, including the rumored new iPad Air 5 and iPad mini 6. The new Touch ID in the power button is rumored to add an extra layer of security, making it an accessible and reliable choice for those looking to enhance their iPad experience.
Apple Pencil 3 – A High-Performance Stylus
The Apple Pencil 3rd Generation is a highly-anticipated stylus that could deliver a more natural and responsive writing experience. It's speculated to feature a flat edge design for a comfortable grip, ultra-smooth tip operation, and pressure and tilt sensitivity for depth and precision.
The new stylus will be faster and have an improved responsive touch sensor, reducing latency when using the Apple Pencil with the iPad.
You might also want to read: What Apple Showcased in the September Apple Event
New Apple Pencil 3 Release Date
The Apple Pencil is one of the most useful tools you can add to any iPad, allowing you to draw and write with ease. Speaking of Apple Pencil 3 compatibility, it could be compatible with all the latest models of iPad and iPadOS. It is expected to bring some new features and improvements to make the user experience even better.
It's been speculated that Apple Pencil 3 release could happen in 2024, according to the website's indication of "coming soon". This should coincide with the launch of the rumored OLED display 2024 iPad Pro model.
This would mark the third generation of Apple Pencil, which is used for drawing and writing on iPads. The previous two models were released in September, so it's likely that the new model will also be released at that time. Until then, we can only speculate what new features and improvements will be included in the newest version of the Apple Pencil.
Apple Pencil 3 Price
Apple Pencil 3 rumors suggest that it could release in 2024 and cost around $150. This would be a considerable increase from the current cost of the Apple Pencil 2, which is priced at $129. The increased price tag is likely to be due to the improved features expected to come with the new Pencil. These features could include a faster charging time, improved connectivity, and better pressure sensitivity. The Apple Pencil 3 could be a great tool for digital artists, so it could be worth the extra money.
Apple Pencil 3 Colors

It was 2 years ago in March 2021, Twitter user Mr. White, the leaker shared the design images of the third-generation ‌Apple Pencil‌. He also revealed the possible classic colors that included black as well as white.
We all know that Apple Pencil‌ 1 and 2 models were launched only in one color- white color. Personally speaking, I would prefer a color matching my iPad Pro – space grey.
The Pencil is expected to be compatible with iPad Pro 3rd Generation models. With features like double-tap functionality and up to 12 hours of battery life, the Apple Pencil 3rd Generation is poised to take your iPad experience to the next level.
Apple Pencil 3 Features and Specifications
In a video shared in mid-April 2021, the design of the Apple Pencil 3 got leaked. It appears to flaunt more of a magnetic flat edge from the 2nd generation stylus with a glossy finish carry forwarded from its predecessors.
In December 2022, Patently Apple came up with a report that Apple has filed patent application number US 20220413636 A1 with the US Patent & Trademark Office. The patent is for an optical sensor to be pieced with the next-gen Apple Pencil. The optical sensor is expected to take the technology of pencil to the next level. It is smartly conceived to sample the texture and the color of the surface. The sensor will also be able to send the copied data to a laptop to be used on a drawing program wirelessly.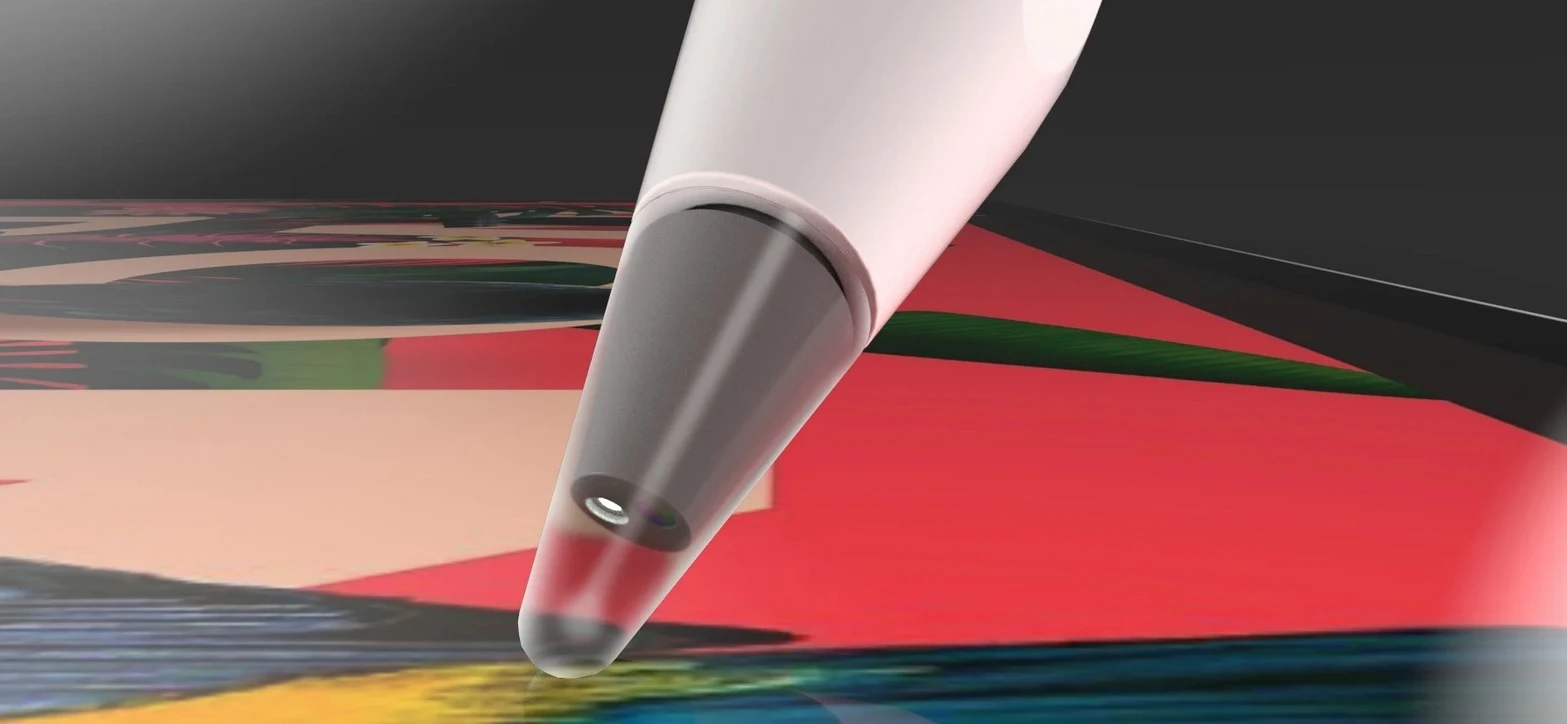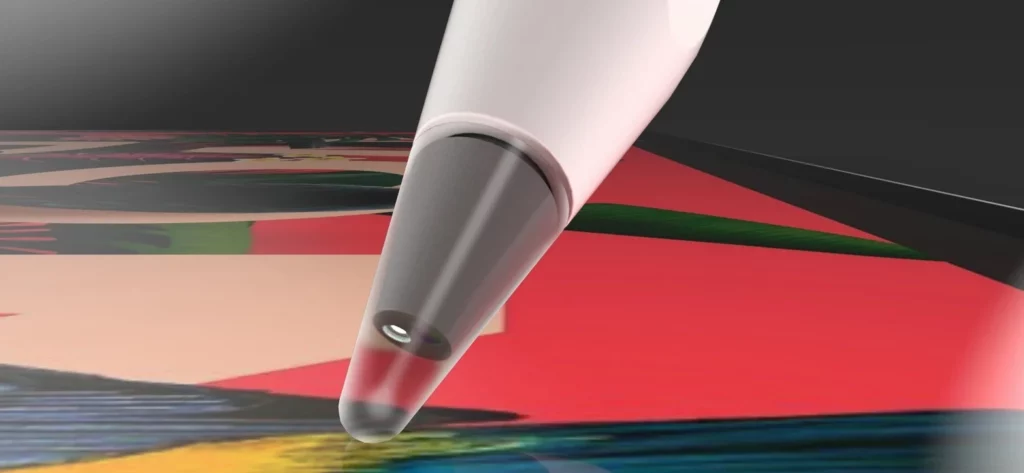 The patent application also reveals that the pencil will be designed to enclose a light sensor and a light emitter. These 2 will help in "sampling" the color and texture of any surface. A few renders have come up by Yanko Design that visually shows the optical sensors embedded in the upcoming digital stylus.
Color Copying
One of the most exciting features rumored to be coming with the Apple Pencil 3 is the ability to copy colors using a color sensor at the tip of the stylus. This would save artists, graphic designers, and other creatives a lot of time and effort, as they wouldn't need to manually try to replicate colors they see in the real world.
The color-copying feature is said to work by pointing the tip of the stylus at a color, such as a wall or a piece of clothing, and then allowing the Apple Pencil to "read" the color. Once it has read the color, it can then be applied to whatever project the user is working on.
This could be especially useful for digital painting and illustration, as it would allow users to get the exact colors they need for their art without having to manually mix them. It could also be used to quickly replicate logos and other branded elements that need to be accurately colored.
You might also want to read: Will the powerful Apple Watch Series 9 be a significant upgrade from its predecessor?
Touch Bar is Another Promising Innovation
The Touch Bar is yet another exciting feature of the rumored Apple Pencil 3. This feature could revolutionize the way users interact with their iPads and other devices.
It is expected to be a thin, interactive touchpad located on the side of the pencil. This would allow users to access various functions like editing tools and shortcuts quickly and easily. It could also be used for more complex tasks such as controlling music playback, adjusting brush settings, or accessing menus.
The Touch Bar will be able to recognize multi-touch gestures, allowing for more precise control than ever before. It could also be used to perform more complex tasks like zooming in and out on a document or drawing.
Zoom Control
The Zoom Control feature promised by the upcoming Apple Pencil 3 could revolutionize how graphic designers, artists, and creatives use their iPad Pro. With this feature, users would be able to easily zoom in and out on their canvases with a simple twist of the Pencil. This could be especially useful for those who need to work on fine details or quickly see the bigger picture.
The Zoom Control feature is speculated to be enabled by the Pencil detecting orientation and movements, with a twist motion acting as a trigger for a command. This sophisticated technology could allow users to quickly zoom in and out, giving them the agility they need to create high-quality work.
Haptic Feedback
Haptic feedback would be amongst the most anticipated features of Apple Pencil 3. Haptic feedback is a tactile feature that would use vibrations to provide users with a sense of touch. Apple filed a patent in 2021 for a Pencil that would vibrate in response to data fed by an iPad or iPhone, making it feel as if the user is writing on paper or other textures.
The haptic feedback feature can prove to be useful for improving the accuracy of digital drawing and writing. For example, a light vibration could indicate to the user when they have gone beyond the edge of the page, making it easier to stay within the confines of a canvas or document. It could also be used to simulate different textures, such as paper or canvas, allowing the user to have a more realistic experience when drawing digitally.
AR/VR Functionality Could be a Game Changer
Apple Pencil 3 could bring a range of exciting augmented reality (AR) and virtual reality (VR) features. A patent filed by Apple suggests that the Pencil could be used to write in the air, allowing users to interact with digital images and data in a brand new way. Overall, the AR and VR feature coming with the third-generation Apple Pencil could open up a world of possibilities for artists and designers looking to create digital works of art.
You might also want to read: Apple's Airpods 4 rumors on features, wish list, price, and release in 2023!
Apple Pencil Issues
The Apple Pencil is a stylus specifically designed for use with the iPad and the iPad Pro. There are two generations of the Apple Pencil, the Apple Pencil 1 and the Apple Pencil 2.
The first-generation Apple Pencil was released in 2015 and was designed to work with the original iPad Pro models. It features a simple, minimalist design with a single button on the side for pairing and switching between tools. It charges via a lightning connector and can be used for a variety of tasks, such as taking notes, drawing, and marking up documents.
The second-generation Apple Pencil was released in 2018 and was designed for the latest generation of iPad Pro models. It features a matte finish, a flat edge for easy grip, and a touch-sensitive area for switching between tools. The Apple Pencil 2 also can magnetically attach to the side of the iPad Pro for charging and storage. Additionally, it supports gestures, such as double-tap, for switching between tools.
Overall, both the Apple Pencil 1 and Apple Pencil 2 offer a high level of precision and accuracy, making them ideal for tasks such as drawing and note-taking. They also provide a natural feel, much like a real pencil, making it easier to use for longer periods.
However, there has been constant feedback on Reddit where users share that for both Apple Pencil 1 and Pencil 2, they get roughly 5 to 6 hours of usage despite the claims by Apple that their Pencil provides up to 12 hours of use.
Frequently Asked Questions
Should I wait for Apple Pencil 3 in 2023?
Ans: Unfortunately, Apple not yet releasing any official statement and we're already through with 2022 is proof that not only Apple Pencil 3 hasn't been launched in 2022 but also squashes the question of many individuals like yourself, i.e., when will Apple Pencil 3 release in 2023. Additionally, if you're in dire need of an Apple pencil, you may go for Apple Pencil 2, however, if you're looking for the latest tech and don't want to deal with the problems that older versions have, I would suggest you wait for the release of third generation pencil.
When is Apple Pencil 3 coming out?
Ans: Apple Pencil 3rd generation release date is not out yet but seeing the release cycle of Apple, we can expect it to come out in September.
Is there any news of Apple Pencil 3 on Reddit?
Ans: While there are a lot of speculations and debates going on about the Apple Pencil 3 generation, there is no official news, even on Reddit. But if you want to know the topic of discussion, just go onto Reddit and type "Apple Pencil 3" in the search box and you may find the discussions that are going on and may look at them.
Conclusion
Overall, the Apple Pencil 3 will be a significant improvement over its predecessor, with an updated design, new features, and improved performance. It will be an essential tool for artists, designers, and anyone who uses their iPad for productivity and creativity.
The highly anticipated Apple Pencil 3 could deliver an even more seamless and intuitive writing experience, making it the perfect tool for artists, students, and professionals alike. With its rumored updated features, the new Apple Pencil 3 would take the world by storm. From its sleek design to its innovative capabilities, this latest version of the Apple Pencil is poised to revolutionize the way we interact with technology. So, get ready to take your creativity to new heights with the soon-to-be-released Apple Pencil 3!