Are you eagerly awaiting the release of the Apple 2023 Watch Series 9? If so, you're in luck because we have all the details here. Through this blog, you will have a fair idea about the features and price and get some information on when does the Apple Watch Series 9 come out. Though it has been a few months since users have been trying their hands on Watch Series 8 but the leaks and rumors for the Apple 2023 watch go on.
The upcoming Apple Watch Series 9 will be the latest innovation from Apple, offering a range of features to help you stay connected and engaged. With its sleek design and powerful technology, this apple watch lets you do more than ever before. Thanks to its intuitive user interface and customizable watch faces, you can easily stay connected with friends and family, and access your favorite apps. Whether you're looking for a powerful watch to stay connected or a stylish accessory to show off your style, Apple Watch Series 9 is the perfect choice for you.
Looking for the release date, features, design, leaks, and price of the upcoming Apple Watch Series 9? This section discusses just that and for different countries. Series 9 of the Apple Watch is expected to be released shortly, and it will come with a range of features such as a larger display and improved battery life.
When is the Apple Watch Series 9 release date?
Until and unless there are surprises, the Watch Series 9 release date is speculated to be September 2023. It will follow Apple's 2023 lineup release pattern as well as the release schedule being followed by the earlier generation of the Watch Series. The official announcement will come with iPhone 15 series, a schedule followed every year.
| | | |
| --- | --- | --- |
| Apple Watch Series | Official Announcement Date | Apple Watch Launch Date |
| Apple Watch Series 4 | 12 September 2018 | 21 September 2018 |
| Apple Watch Series 5 | 10 September 2019 | 20 September 2019 |
| Apple Watch Series 6 | 15 September 2020 | 18 September 2020 |
| Apple Watch Series 7 | 14 September 2021 | 15 October 2021 |
| Apple Watch Series 8 | 7 September 2022 | 16 September 2022 |
| Apple Watch Series 9 | 15 September 2023 (rumored) | 22 September 2023 (rumored) |
You might also want to read: How to choose which Apple Watch to buy?
Apple Watch Series 9 Features
The Apple Watch Series 9 will surely be a great addition to the smartwatch market and is rumored to bring powerful features to the table. With its new design, its display, and its impressive battery life, this device is sure to make waves. Plus, Apple should make it compatible with the upcoming iOS 17 and watchOS 10, and users can expect even more features and functions.
The 2023 Apple Watch will come with a variety of straps and bands that you can choose from to suit your style and preferences. The device is rumored to feature an impressive OLED display that is protected by an Ion-X glass cover, which makes it resistant to scratches and other damage. It will bring forward the existing feature of a built-in heart rate monitor, GPS, and a variety of sensors to make it great for tracking fitness and health information.
Additionally, one can expect a waterproof rating of up to 50 meters, making it suitable for swimming, as well as a long-lasting battery life of up to 18 hours. Furthermore, the device will be compatible with iOS 17 and watchOS 10, allowing access to popular apps such as Apple Music, Apple Pay, and more. With all these features, it promises to be an excellent investment for those looking for a smartwatch that offers great value for money.
However, recent Apple Watch Series 9 leaks say that 3 products lined up for the 2023 release including iPad, Airpods, and Watch are not in focus. So one should not expect major upgrades to Apple Watch Series 9 from the 2022 Watch Series 8. According to Mark Gurman, the 2023 watch will likely bring only a nominal performance boost without introducing major shifts in the hardware. Gurman further added that there is no new Apple TV lined up for 2023 and the AirPods 2023 will either have a minimal upgrade or none at all.
However, there is no such news on the new Apple Watch Ultra so far.
The demand for Apple Watch continues to dominate the scene and Apple can think to rest itself on the current hardware for the year 2023. But for 2024, one demands the Apple Watch Series 10 to be a major upgrade again.
Apple Watch Series 9 Design Rumors
As of now, there are no concrete rumors about the design. However, with the latest inputs from Gurman, one can expect no major shift in design from the predecessors' Apple Watch Series 4, Series 5, and Series 6 which are running with the same design. It is expected that in 2023 Apple will follow a similar route and not experiment with design. Expect the Apple Watch Series 9 to be almost a replica of the past two Apple Watch models.
However, one can expect Apple to come up with more exclusive colors in Apple Watch Series 9 and size options other than the contemporary 41mm and 45mm.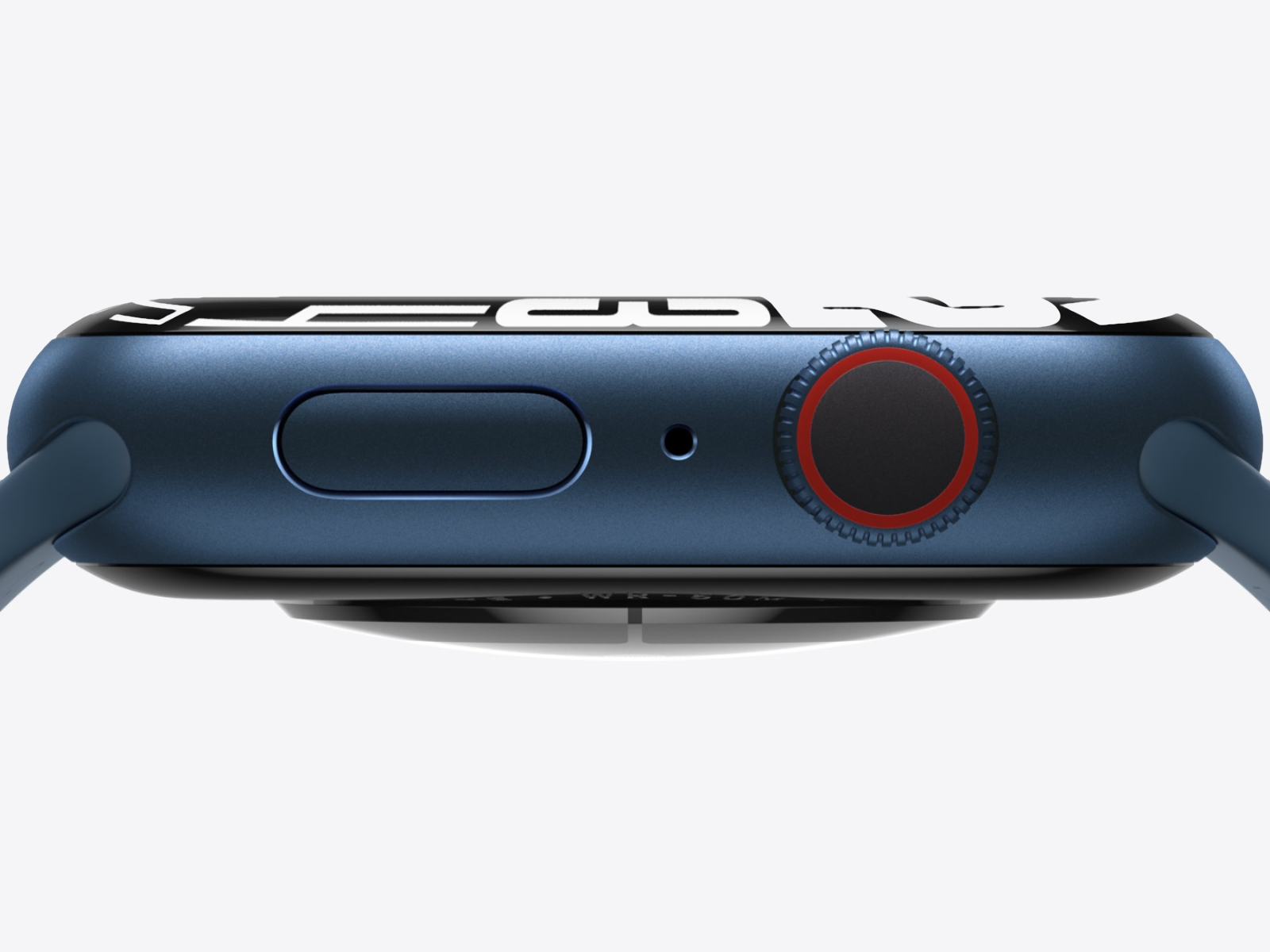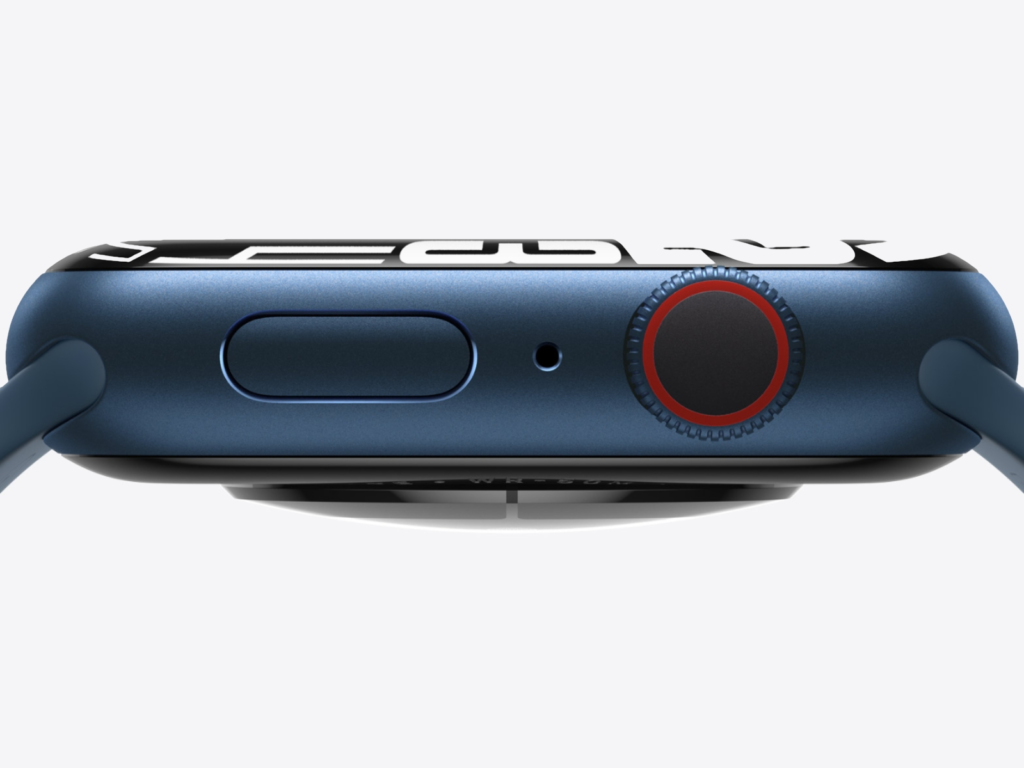 Are you looking for a stylish and sleek Apple smartwatch? Then the 2023 watch series will be the perfect choice for you! With its sleek and minimalist design, it will add a touch of sophistication to your everyday look. The Series 9 will continue the tradition to be crafted from durable materials like stainless steel and sapphire crystal, making it both lightweight and sturdy. The bezel-less display will add to its modern appeal, while supposedly the two buttons on the side will make for easy navigation. It will indeed be a great choice for anyone looking to make a statement with their smartwatch.
Apple Watch Series 9 Display Rumors
If Apple Watch Series 9 follows the earlier models then it is likely to feature an OLED Retina Display with the latest LTPO technology. It will have a resolution of up to 368 x 448 pixels, which is perfect for viewing the content in bright light. The display will also feature a high-contrast ratio, making it easier to read in any light condition. Additionally, the display should be protected by sapphire crystal glass. It will be available in a Cobalt Alloy material, which is twice as strong as stainless steel and can resist scratches better.
Recent leaks by Gurman on the futuristic Apple Watch display say that 2024 Apple watch will have its own microLED displays.
Apple Watch Series 9 Battery Rumors
There are not many leaks on Apple Watch Series 9's battery and its life, but that does not stop us from speculating. It could come powered with the brand new S9 SiP that will bring performance upgrades. Keeping in mind the demand for blood glucose or blood pressure monitoring, Apple could also plan to bring up a new sensor for monitoring health.
The Apple Watch Series 9 is expected to have a powerful battery, with a full charge lasting up to 5 days. The baseline battery capacity is expected to be 18 hours with the battery life on the Apple Watch SE and Apple Watch Ultra is expected to be even better. The OnePlus Watch has a full charge that provides up to 14 days of battery life, so it'll be interesting to compare the two when the Series 9 model comes out.
Keeping it short:
Wi-Fi, Bluetooth 5.3, GPS
GPRS, 3G, 4G
Voice Calling, Bluetooth Calling
2 GB RAM, 32 GB Inbuilt
1.9 in Touch Display
Water Resistant, 55 m, WR50
Scratch Resistant, Dust Proof
Heart Rate Monitor
What will be Apple Watch Series 9 price?
Watch Series 9 is expected to have a wide variety of prices depending on the model you choose. It is also important to note that the prices may vary depending on the country or region you are located in.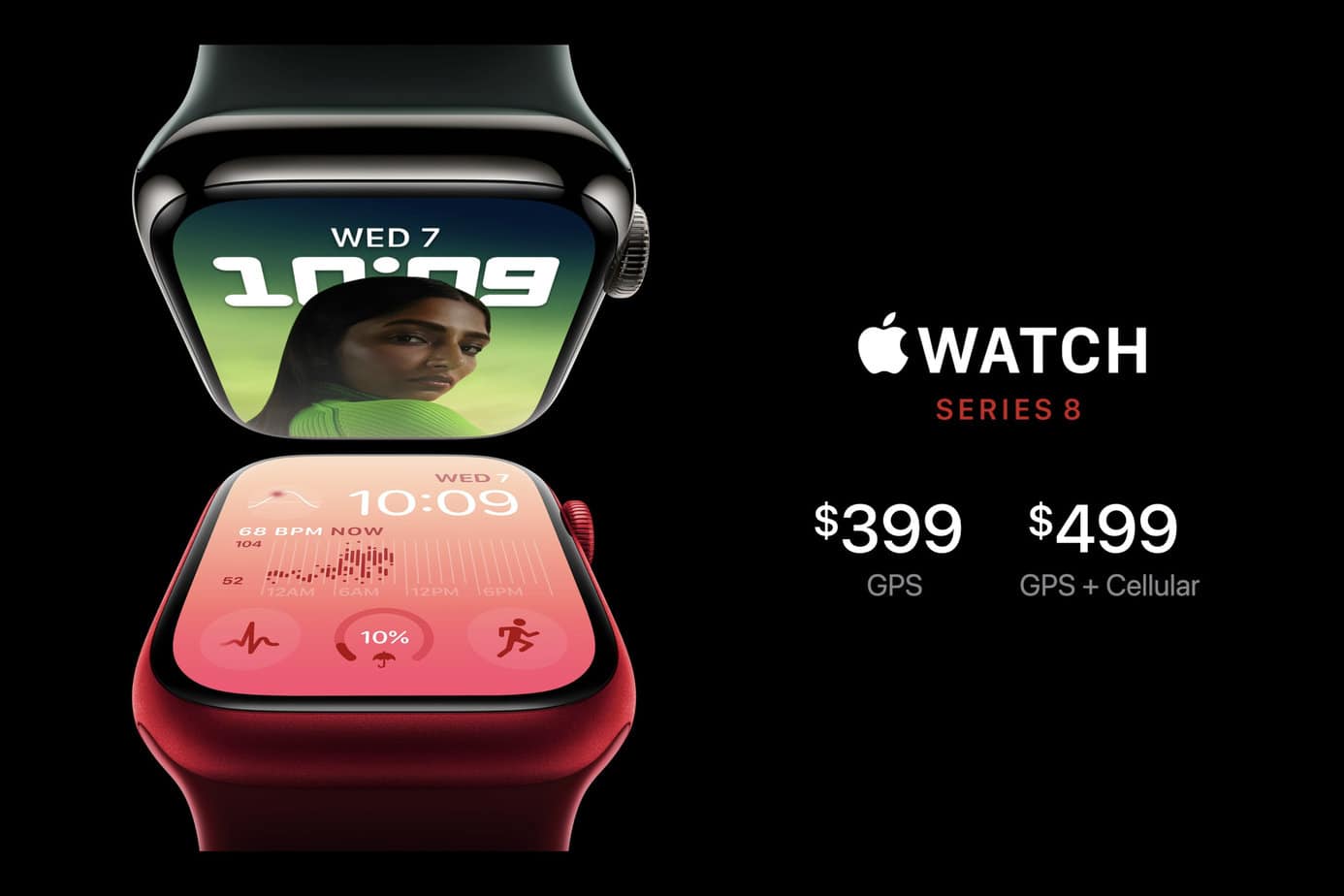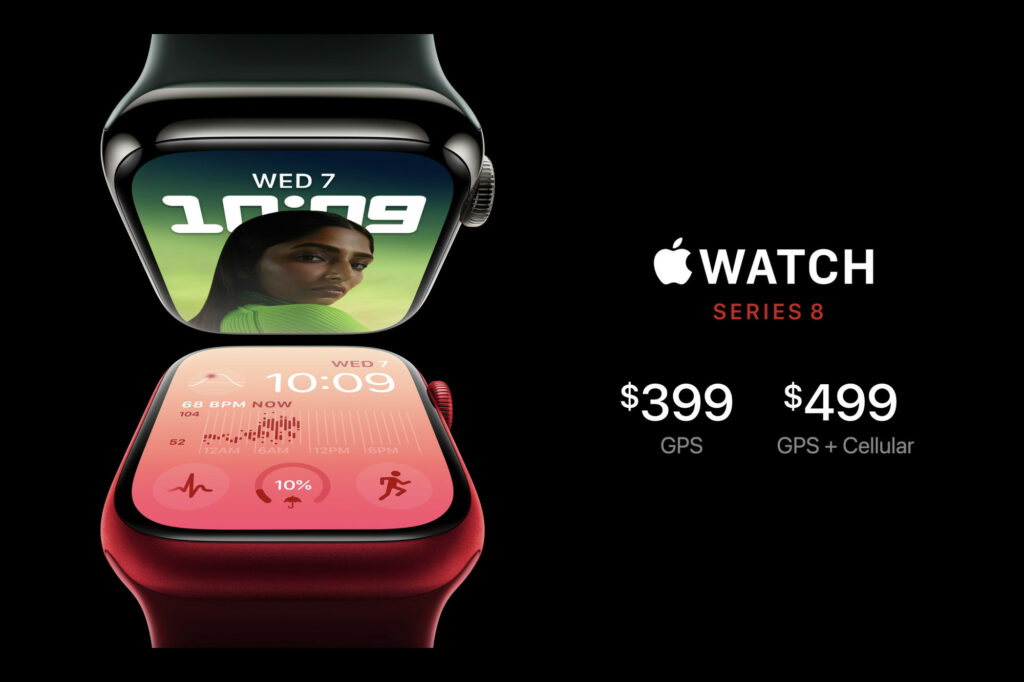 Apple Watch Series 9 Price in India
It is set to release in 2023 and is expected to have a price range of INR 57,500 to INR 72,500 in India, with an average price of INR 64,999. The cost of the smartwatch is expected to vary based on the model and storage capacity. So, it will all depend on what the functionalities are and how they will benefit the customer. The price is in line with the global pricing for the device.
Apple Watch Series 9 Price in USA
The base model will start at around $399. If you want to upgrade to the more advanced models, you will be looking at prices ranging from $599 to $1,399. For those looking for more features and added luxury, the higher-end models can cost up to $1,799. Definitely not on the low end, but the price would be fair for a device with such amazing features and specifications.
| | | | | |
| --- | --- | --- | --- | --- |
| Apple Watch Series | 41mm GPS | 45mm GPS | 41mm GPS + Cellular | 45mm GPS + Cellular |
| Apple Watch Series 7 | $399/£419 | $429 | $499 | $529 |
| Apple Watch Series 8 | $399/£419 | $429 | $499 | $529 |
| Apple Watch Series 9 | $399/£419 (rumored) | $429 (rumored) | $499 (rumored) | $529 (rumored) |
Even though the exact price will be announced at the time of the Watch Series 9 launch, it is expected to be priced around the same range as the previous versions. The Apple Watch Series 9 will be available at all major retailers so you should have no trouble finding one. It is also expected that the device will be available for purchase in online retail and Apple stores as well.
Apart from the standard models, there will be an announcement for 2 more Apple Watch models. This will be the Apple Watch Ultra and Apple Watch SE (2023), tentatively priced at $799 and $249 respectively. If Apple doesn't surprise with any other models besides the Watch Series 9, the 2 models Ultra and SE will remain in the lineup for 2023. 
You might also want to read: The most suitable Apple Watch for kids
Should I wait to buy Apple Watch Series 9?
The short and sweet answer is NO.
If we look at the leaks trickling in, it appears Watch Series 9 has a minimal upgrade in terms of design and specs when compared to Watch Series 8. It is sensible to buy the Apple Watch Series 8 rather than wait for the 2023 watch. However, you can wait for the premium Apple Watch Ultra for the Apple experience.
Conclusion
The Series 9 model is expected to be released soon, and with its new features and improved design, it could be the perfect choice for anyone looking for a smartwatch. It has an FDA-cleared ECG app that captures heart rate, a waterproof design, and compatibility with iOS 17. The watch will come in different sizes and bands so you can choose the one that best fits your wrist. This new generation of the popular smartwatch is expected to boast advanced features and technology, making it a must-have for tech and fitness enthusiasts alike. With all these features, the Apple Smart Watch Series 9 looks like an ideal choice for anyone who wants a smartwatch that offers great performance and style. 
So, is there any firm answer to "when will Apple Watch Series 9 come out"? As of now, no confirmation. But as per speculations, the Apple release cycle, and the latest apple watch series 9 rumors, we will see the release in the Fall of this year, which is sometime in September.
Please note that the product is not yet released and the information mentioned here is rumored or speculated and not the final or verified one. Once the product launches and we have the pertinent information, PhonesWiki will update this blog. Stay tuned for more details as we proceed below.