Are you waiting for the release of Apple's next generation of AirPods? If so, you're not alone! Apple's AirPods have become one of the most popular wireless earbuds on the market, and the anticipation for the fourth generation is growing. In this blog post, we will discuss the release date, price, and features we can expect from AirPods 4. We will also explore what improvements we would like to see and whether it would be worth it to wait for the new model or purchase an earlier version now. So if you're wondering when will AirPods 4 be released, rumors about the features, and wishlist, read on to find out.
Apple AirPods 4 release date- Is it coming in 2023?
Apple has not yet announced a release date for AirPods 4. The company is currently focused on improving the quality of its existing AirPods line, with recent releases such as the AirPods Pro 2 and the AirPods Max. Users can expect the company to make updates to these existing products before introducing a new model. Rumors suggest that Apple may be working on a higher-quality Bluetooth codec for the current generation of AirPods, however, it is unknown if this will be included in the upcoming AirPods 4.
The first gen AirPods was launched in December 2016 followed by AirPods 2 launch in March 2019. The 3rd gen arrived in October 2021. Apple never follows a release pattern similar to iPhone for its earbuds product lineup. If we look at the release schedule of the earlier
That said, Apple tends to update its entry-level AirPods every couple of years. And with the AirPods 3 just a few months old at the time of writing, fans shouldn't really expect AirPods 4 to land until late 2023 or even early 2024.
Additionally, Apple is rumored to be preparing to launch a new H2 chip and enhanced features such as Adaptive Transparency in its next generation of AirPods. Until the company officially announces a release date, users will have to wait for more details about the upcoming AirPods 4.
Apple AirPods 4 Price
The price of Airpods 4 is still unknown, but if the previous releases are an indication, it's likely to be in the same range as the Airpods 3. The Airpods 3 was released at a retail price of $169/Rs 20900. Given the few improvements in noise cancellation, sound quality, and battery life expected with the AirPods 4, it's likely that the price will be slightly higher than the previous model. Despite this, Apple devices tend to hold their value well so you can expect to get a good return if you choose to upgrade in the future.
The price is not likely to vary too much from its predecessors, so we would assume around the $169/₹25,999 bracket.
| | |
| --- | --- |
| AirPods Pro 2 | $249.00 |
| AirPods Pro 1 with MagSafe Charging Case | $249.00 |
| AirPods 3 with MagSafe Charging Case | $179.00 |
| AirPods Max | $549.00 |
| Apple AirPods 2 | $129.00 |
| Apple AirPods 4 | $169.00 (rumored) |
Will AirPods 4 Include Noise Cancelling?
The AirPods Pro 2 already come with the latest V5.0 technology and noise cancellation, so the AirPods 4 Pro will likely have the same features. The AirPods Pro 2 also has an H1 sound chip, which is known for its great sound quality and noise cancellation, so we can expect the AirPods 4 to have similar features. The current AirPods Pro 2 also comes with long battery life and fast charging capabilities, so we can expect the AirPods Pro 4 to have even better battery life and charging capabilities.
Therefore, it is safe to assume that the AirPods 4 will have noise-canceling features and improved sound quality.
AirPods 4 Features on our wishlist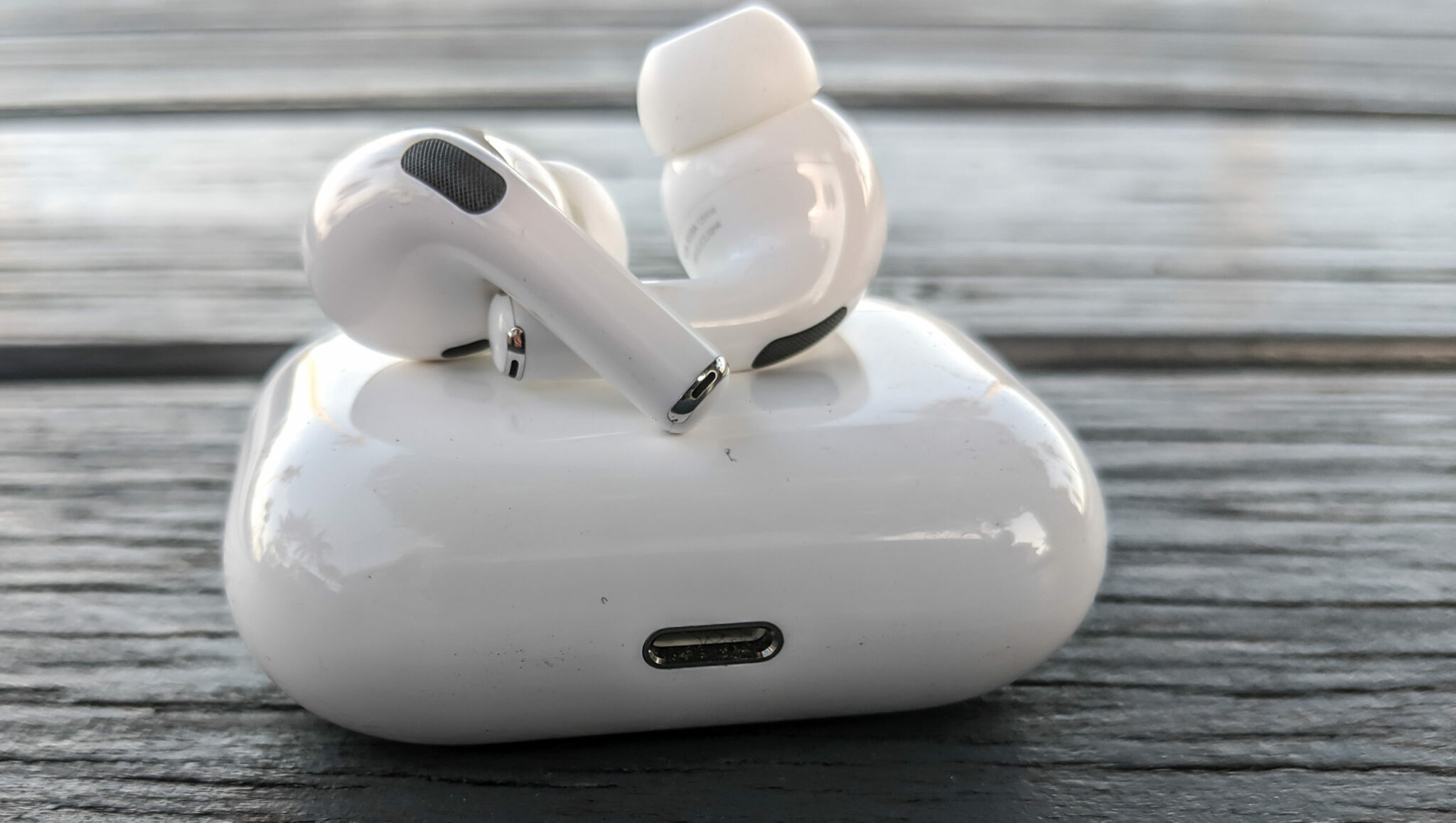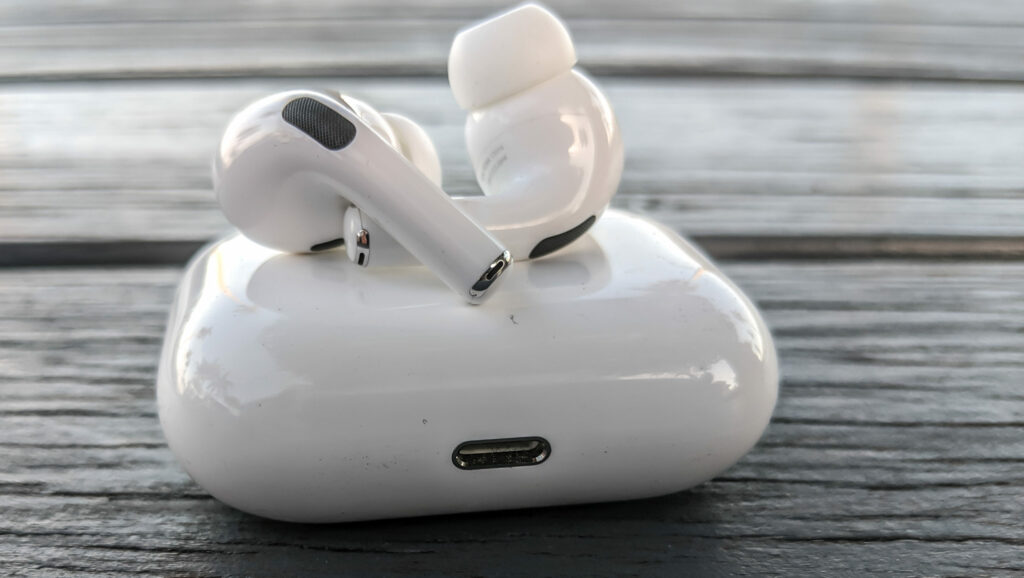 The Airpods 4 could feature a lot of great upgrades from the current Airpods 3. We'd love to see an upgraded Apple wireless codec that's better than AAC, noise cancellation capabilities, longer battery life, improved sound quality, more color options, and wireless charging capabilities. All these features would make the AirPods gen 4 a true game-changer in the world of wireless headphones.
One of the most anticipated feature improvements for AirPods 4 is noise cancellation technology. Currently, the AirPods Pro has active noise cancellation, which is not as effective as true noise cancellation. True noise cancellation works by utilizing microphones to detect and eliminate incoming sound waves, while active noise cancellation uses the same microphones to detect sound waves and create counter-noise waves to cancel out the incoming sound. It would be great to see this technology in AirPods 4.
Additionally, it would be great if the battery life was improved, as well as sound quality, and more color options. It would also be great if wireless charging capabilities were included. All of these features would make AirPods 4 an even more attractive option for consumers.
No More Hard Plastic Shells
The current AirPods have hard plastic shells which can be uncomfortable for some people, especially when using them for long periods. We would love to see Apple introduce a softer material for the shells of the AirPods 4 that would be more comfortable and provide better noise isolation. A soft material could also help to reduce the sound leakage from the AirPods, which is something that many people complain about. Additionally, the plastic shells of the AirPods may not be as durable as some would like, so a softer material could help to increase the lifespan of the product.
New Apple wireless codec that's better than AAC
With the Apple AirPods 4, we hope to see an improved wireless codec that is better than the AAC codec. The current AAC codec is good for most sound resolutions and details, however, a better codec would have a much wider range of audio formats, longer transmission distance, and more stable connections. We hope that Apple could introduce a new and improved wireless codec, such as the LHDC or LDAC codecs, which would be a great addition to the AirPods 4.
Time for Noise Cancellation to be Introduced
The AirPods Pro 2 come with the latest H2 chip and are the first AirPods to offer active noise cancellation and transparency mode. While the noise cancellation is not as broad or effective as what you can get from the Bose QuietComfort Earbuds II, it still does a good job of blocking out ambient noise and offers a degree of comfort to its users. With the H2 chip, users can now enjoy improved sound quality and this is exactly what we anticipate for Airpods 4.
Longer Battery Life
One of the features we would like to see improved on Airpods 4 is longer battery life. The current AirPods Pro offers up to 5 hours of listening time or up to 4.5 hours of talk time on a single charge. Heavy users will be happy to know that the AirPods Pro 2 come with an upgraded battery capacity. However, a longer battery life would be very useful for those who use their Airpods for extended periods.
Apple has also added a new feature to the AirPods that allows users to monitor the battery life of each AirPod Pro as well as the case. We hope to see this feature improved on AirPods 4, with a longer battery life to match.
Improved Sound Quality
The current AirPods Pro offers an improved listening experience over their predecessors, with a new Spatial Audio profile that brings a surround-sound-like experience. However, we would like to see even more improvements in the sound quality of AirPods 4. We'd like to see Apple introducing a new Apple wireless codec that's better than AAC, as well as improved noise cancellation capabilities.
Additionally, we would like the AirPods 4 to offer more options for customizing sound profiles and more options for color customization. This would be a great way for Apple to set itself apart from its competitors in the audio market.
More Color Options
The AirPods Pro 2 is certainly a step up from the first generation, with improved features and a more modern design. However, one of the things that people have been clamoring for is more color options. The current AirPods Pro 2 comes in only white and black, but we'd like to see more options. We think if Apple offered more color options for their AirPods, it would appeal to more people who want to make a fashion statement with their headphones.
Wireless Charging Capabilities
Wireless charging has become increasingly popular in the last few years. Apple has yet to include wireless charging capabilities in its AirPods, however, and hopefully, the AirPods 4 could be the first to include it. Wireless charging would make it easier to keep your AirPods topped up and ready to go without having to plug them into a charger.
It could also make it easier to keep an extra battery pack charged up so you can swap out batteries on the go. The convenience of wireless charging can make a big difference in how people use their AirPods.
Should I buy AirPods 3 or wait for AirPods 4?
It's clear that the AirPods 4 is not coming soon enough, but should you buy the AirPods 3 now or wait for the new version? If you're looking for the latest features that Apple may have included in its next-generation AirPods, it might be worth waiting. For example, the AirPods 4 could include noise cancellation or longer battery life, both of which would be beneficial over the current model.
On the other hand, if you're not concerned with these features and just want to get your hands on some wireless headphones, then the AirPods 3 will suit you well. They offer quality audio performance and are comfortable to wear, and can be found at a discounted price now that the new version is on the horizon.
Moreover, a recent leak by Mark Gurman says that 3 products lined up for the 2023 release including iPad, Airpods, and Watch Series 9 are not in focus for a major upgrade. So one should not expect major hardware and software updates from AirPods 2022 to upcoming AirPods 2023. According to Mark Gurman, the 2023 models of these will likely bring only a nominal performance boost without introducing major shifts in the hardware. Gurman further added that there is no new Apple TV lined up for 2023 and the AirPods 2023 will either have a minimal upgrade or none at all. This also rules out the possibility of earlier rumors of an updated version of the AirPods Max making an entry in 2023.
Frequently Asked Questions
Q1. Is there any confirmation regarding AirPods 4 generation release date?
Ans: No, there hasn't been any. Following the usual release cycle by Apple in Fall, we might get to see the release in September, but there is no confirmed news yet, not even for Airpods 4 pro release date.
Q2. Is there any official news about AirPods 4 Pro price?
Ans: Unfortunately, there isn't. There are only speculations based on the price of the previous generation and what the new ones could be. Whether you are looking for Apple Airpods Pro 4 price in the Philippines, USA, UK, Pakistan, BD, or anywhere else, we won't be expecting the price reveal anytime soon.
Q3. Can I connect my AirPods to PlayStation 4?
Ans: Yes, you can. Connecting AirPods to the PS4 requires some additional accessories and a few steps.
First, you'll need a Bluetooth adapter that supports audio that you can plug into the console.
Connect the adapter to your PS4 and make sure it is in pairing mode.
Then, open the AirPods' charging case and hold the setup button until the lights on the adapter stop blinking. This means that the AirPods have been successfully paired.
Go to Settings > Devices > Audio Devices to confirm the AirPods are connected.
Lastly, set the Output Device to "Headphones Connected to Controller" and Output to Headphones to "All Audio".
Now, you are ready to play with your AirPods! Keep in mind that you won't be able to chat with other players while using AirPods with PS4.
Q4. Are there any official AirPods Pro 4 Mini rumors surrounding its release and price?
Ans: Again, the speculations for release are only based on the cycle followed by Apple, which we usually get to see in September, but no confirmation yet, and there hasn't been any price speculation.
Q5. What are the AirPods 4A400 firmware updates?
Airpods 4A400
Apple has released a new firmware update with build number 4A400 for AirPods (2nd Gen), AirPods Pro, and AirPods Max. The update introduces a new feature called Conversation Boost, which helps people with mild hearing challenges to better understand conversations without having to remove their earpieces.
To turn on Conversation Boost, users need to go to Settings > General > About > AirPods and check the number next to the firmware version.
Once their AirPods Pro is running firmware 4A400, users can turn on Conversation Boost by going to Settings > Accessibility > Audio/Visual > Transparency Mode > Conversation Boost.
Q6. What are the AirPods 4E71 firmware updates?
Airpods 4E71
Apple has released the AirPods 4E71 firmware for multiple models of its wireless Bluetooth earphones range including the AirPods 2, AirPods 3, AirPods Pro, and AirPods Max. The new firmware comes to replace version 4C165 and offers a range of new features and bug fixes.
Users can check if their AirPods are up to date by navigating to 'Settings' > 'General' > 'About' > 'AirPods Name' and looking for the value next to 'Firmware Version'. To force the update, users should connect their AirPods to a power source, close the lid and wait until they reach 100% charge.
The main features of the AirPods 4E71 firmware include improved auto-reconnecting to non-iCloud devices and better Active Noise Cancellation performance. New issues have also been reported such as AirPods Pro disconnecting from iPhone and crackling sound occurring more often if the accessory is prone to a hardware failure. Fixes for these issues include factory resetting the AirPods and asking for a replacement unit if the accessory is still covered by a limited warranty.
Conclusion
In conclusion, the AirPods 4 are still yet to be released and it is unclear when Apple will launch them. They will likely bring some new features such as noise cancellation and improved sound quality. They may also come with a wireless charging case and more color options. If you're looking to buy AirPods now, you should consider the AirPods 3, as they offer solid audio performance and great battery life.
However, if you can wait until the AirPods 4 are released, then you may be able to get a better set of earbuds with features that will make your listening experience even more enjoyable.