The 3rd-anniversary edition of PUBG launched with Season 18 on March 15th, 2021, in a grand manner. Gamers are in the deep play zone of Season 18 yet they are eagerly awaiting the arrival of PUBG Mobile Season 19 update. It is only a matter of a few weeks now and players will find themselves with the new Royale Pass game.
A brand new Hundred Rhythms theme was recently rolled out where the gamers could rise higher in the ranks and had the option to purchase from a large selection of items. With the onset of a new season in the coming day, all the ranks earned will get reset, and rewards accumulated in the Season spread out.
With the Pubg Mobile Season 19 debut only a few weeks away, we have collected information on the release dates, RPs from various verified leaks and created a list of all the leaks and rumors.
So, what are you waiting for? Go ahead and dive in to see all the new leaks of PUBG Mobile Season 19 Royale Pass.
PUBG Mobile Season 19 Release Date
As we all know, every season of PUBG mobile lasts for approximately 8 weeks or 2 months. PUBg Mobile Season 18 too, released on 15th March 2021, will last its cycle for about 2 months. In other words, it should end on May 15. The Royale Pass section also communicates the same.
Every PUBG gamer knows that at the time of transition from Season 18 to Season 19, the RP section will not be accessible for around 24 hours. Neither the gamers will be allowed to complete missions or even claim reward points.
This time it is a bit more exciting to the fans because developers of PUBG Mobile have simultaneously launched the Season 18 Royale Pass concomitantly with the theme of PUBG Mobile's 3rd Anniversary.
So, if all goes well, PUBG Mobile Season 19 update will hit your mobiles on May 17-18, approximately 2 weeks away.
PUBG Mobile Season 19 RP Rewards
The Battle Royale game biggest earning is its loyal fan club across the globe which is growing by leaps and bounds. The primary reason behind increasing popularity is HD-quality playing experience and a lot many options plus flexibility with modes and maps. The tier system also encourages players to rank higher with each game.
The devs have also ensured that they do not bring monotony in the gameplay. Every new season brings in new challenges, rewards that including player avatars, weaponry, weapon skins, and much more.
Pubg Mobile Season 19 update is no more different. There is always an excitement to find out the unknown giving way to leaks and rumors. Like every other time before, most of the verified leaks of the past Royale Pass seasons have turned out to be true.
We have curated a list of anticipated arrivals in the PUBG Mobile Season 19 RP rewards. Check out the list below, maybe some of these are the ones that you have been wishing for a long time.
Based on the items in the leaks, the upcoming season of PUBG mobile might be set in a Japanese Spring Theme.
PUBG Mobile Season 19 Tier Rewards
5 Tier Rewards for Season 19 have already been leaked. Scroll for more details, assignment in decreasing order of their benefits.
Season 19 Conqueror Tier Rewards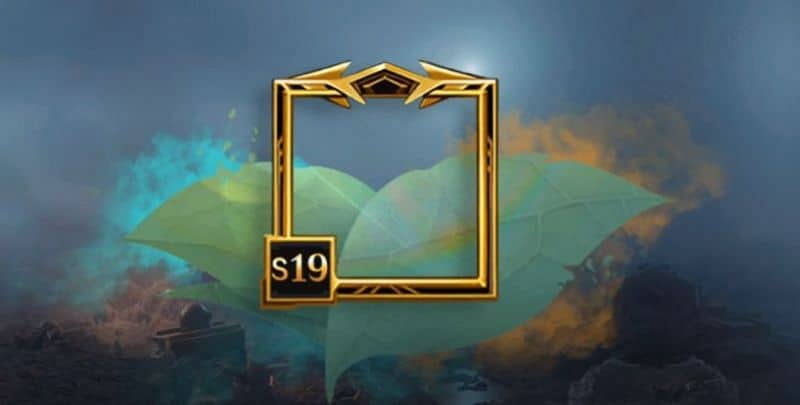 Conqueror tier reward is the most elite in the category. The competition to get one is pretty tough. Only top 500 players from each server are entitled to it. The pre-condition is that the player should have crossed Ace Tier.
Apart from this, there are 3 more Conqueror Tier Rewards – Season 19 Conqueror frame, Season 19 Conqueror name tag, and Season 19 Conqueror title. A player holding Conqueror tier reward is entitled to mythic entry effect and 2,000 silver fragments.
Season 19 Ace Tier Rewards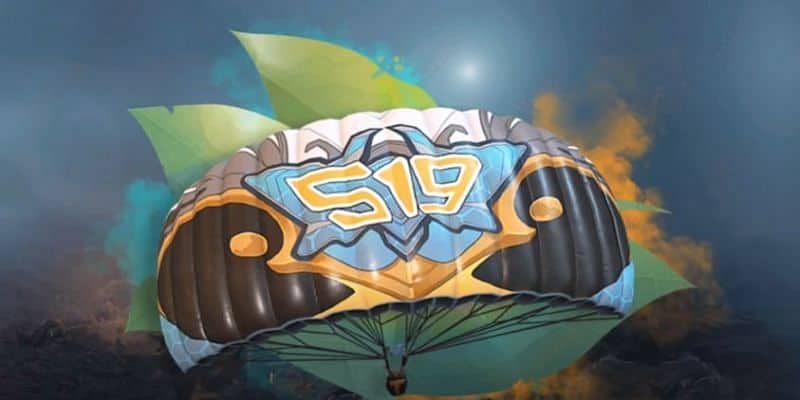 PUBG Mobile Season 19 Ace Tier Reward is considered to be the most difficult amongst all rewards since the competition is the highest. The leaked image hint at Ace Tier Reward being another season-themed parachute.
The Ace tier rewards Season 19 Ace parachute and 1,600 silver fragments. Qualified players are entitled to Season 19 Ace title name tag and legendary team entry effect.
Season 19 Crown Tier Rewards

Crown Tier reward will help in pushing the rank to the list of top players. This Tier reward will actually be extended with 3 Rating Protection Cards. One of the safest bet where the Rating Protection card will serve as safety net in case of death during early stages. It completely removes negative tier RPs when player is active.
Apart from its key offering, the Crown Tier extends Pubg Mobile Season 18 Crown name tag, epic team entry effect, and 1,300 silver fragments. (Via Source)
Season 19 Diamond Tier Rewards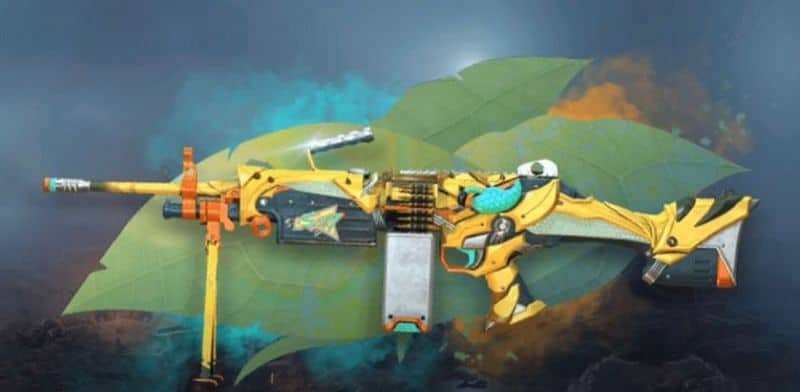 Pubg Mobile Season 19 Diamond tier rewards are free, enticing, worth aspiring and trying for. Any gamer who touches the Diamond tier will get an M249 weapon skin along with chance to play 5 matches.
Season 19 Diamond tier reward also includes 1,000 silver fragments, a player can use to redeem outfits and any item from the "Redeem" section of the game.
Season 19 Platinum Tier Rewards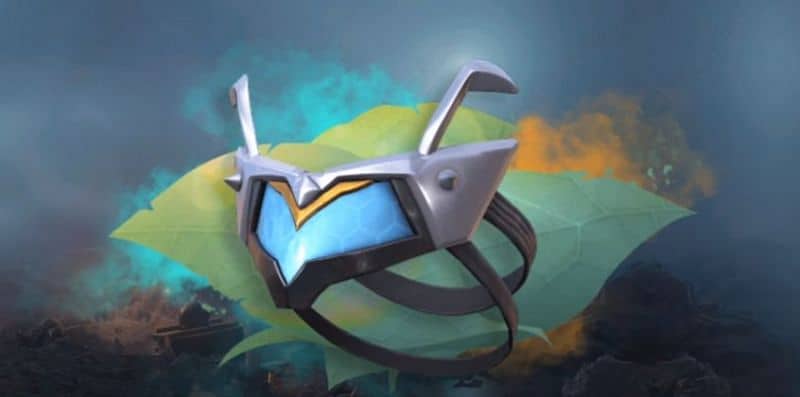 A player eligible to receive Platinum Tier Rewards will receive a mask for the Gold tier outfit, as shown in the image. Additionally, he will be entitled to tier reward of 800 silver fragments.
Season 19 Gold Tier Rewards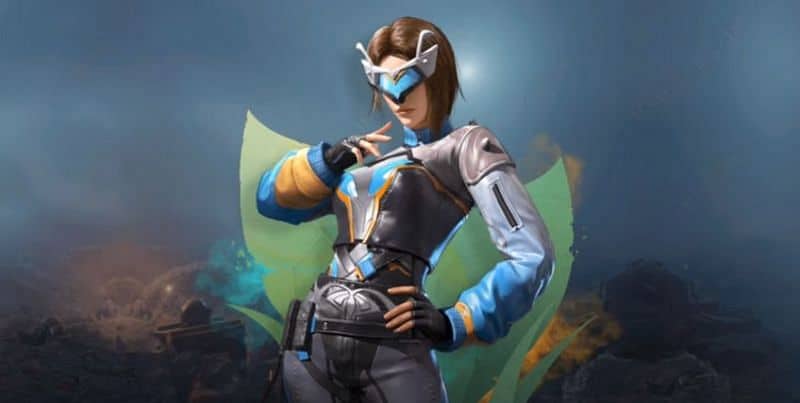 PUBG Mobile Season 19 Gold tier reward is an outfit similar to the one shown in the image. Available for free the gamers players will also gain 600 free silver fragments.
Season 19 Silver Tier Rewards

As shown in the image above, Season 19 Silver Tier Rewards winners will get 400 silver fragments.
Season 19 Bronze Tier Rewards

Bronze tier reward in Season 19 is the first free reward one will start with. This is where a beginner to PUBG Mobile starts with and can gain in ranks. The tier rewards for Bronze are 200 silver fragments.
PUBG Mobile Season 19 RP- Player Avatars
The Season 19 of PUBG is said to bring about almost 4 different player avatars this time. All of them, have been jazzy and snazzy.
1st Avatar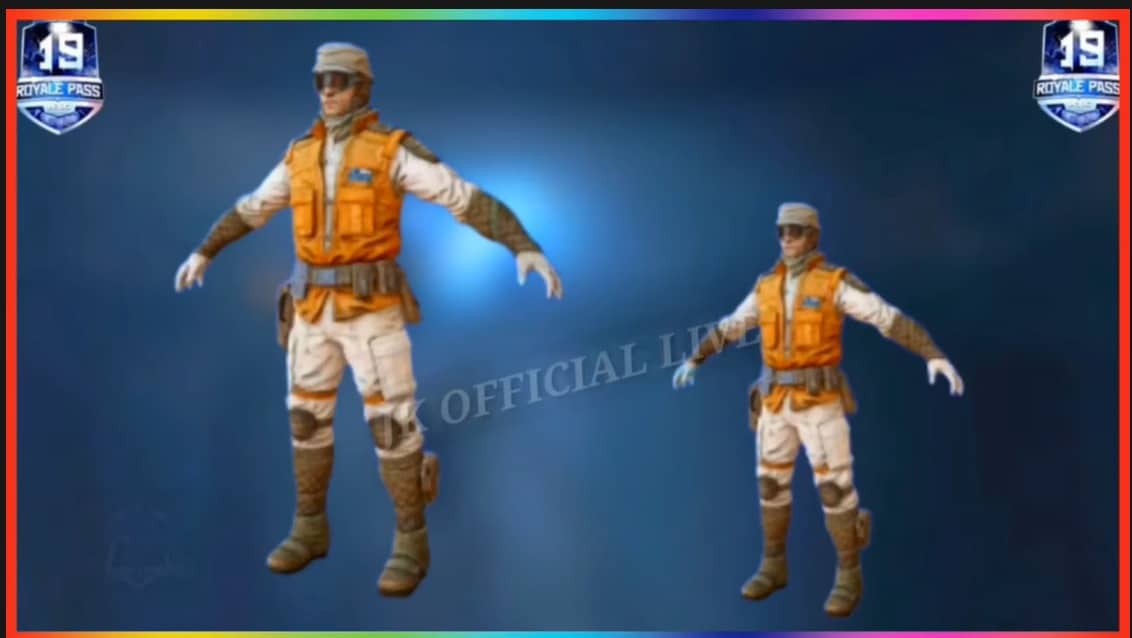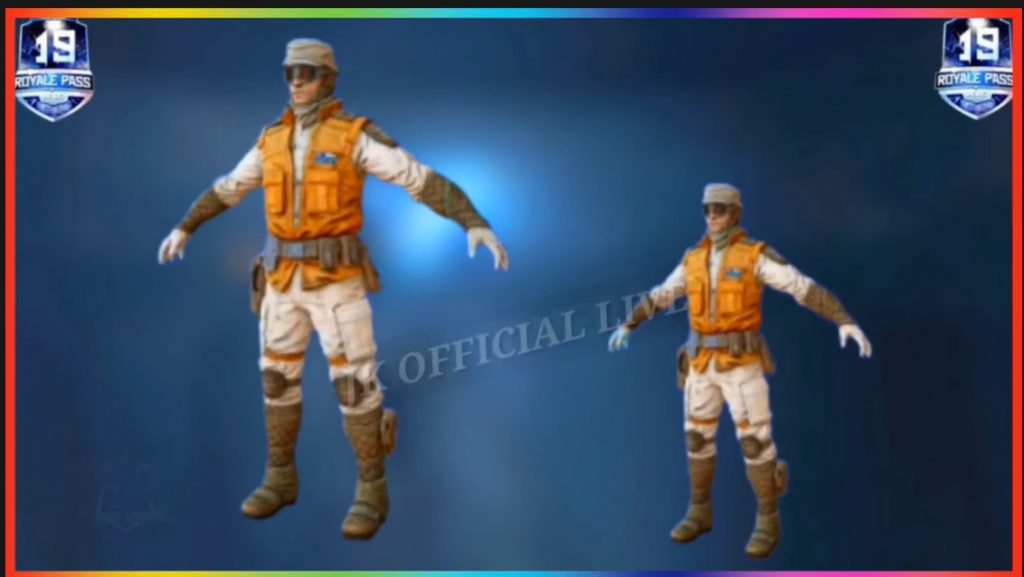 The simple-looking outfit is said to be available from Level 1 of PUBG Mobile Royale Pass Season 19. It looks like a simple, outdoor adventurer outfit.
2nd Avatar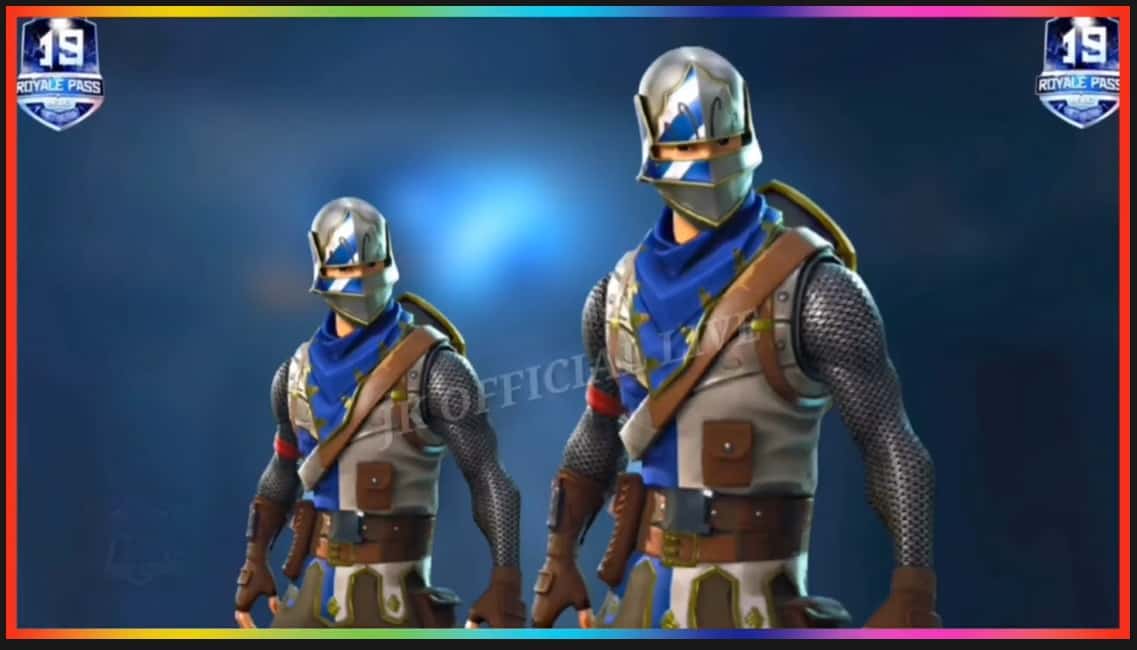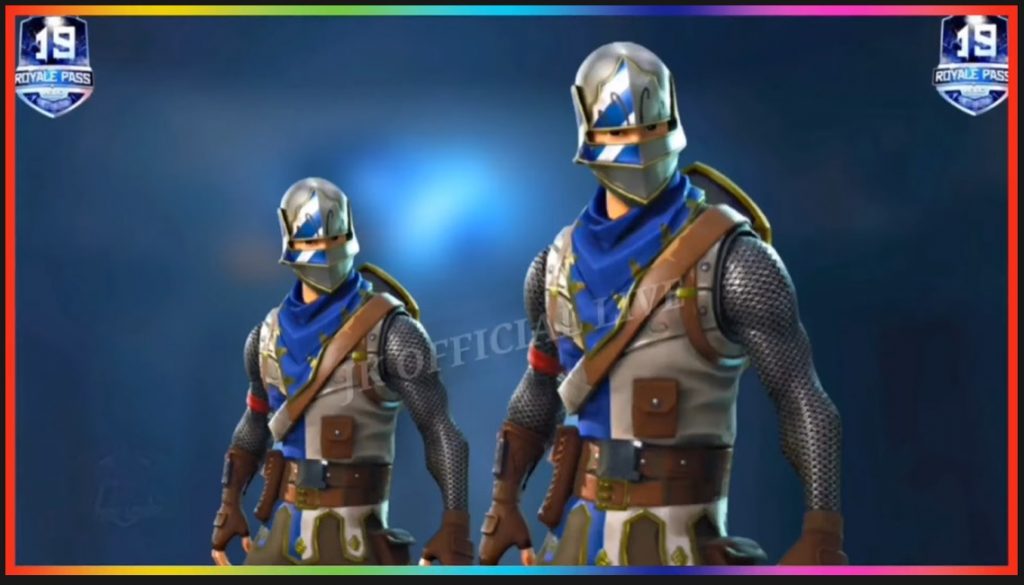 This samurai-themed avatar is said to be available at around Level 50 of the RP. All in all, this outfit looks dope as hell.
3rd Avatar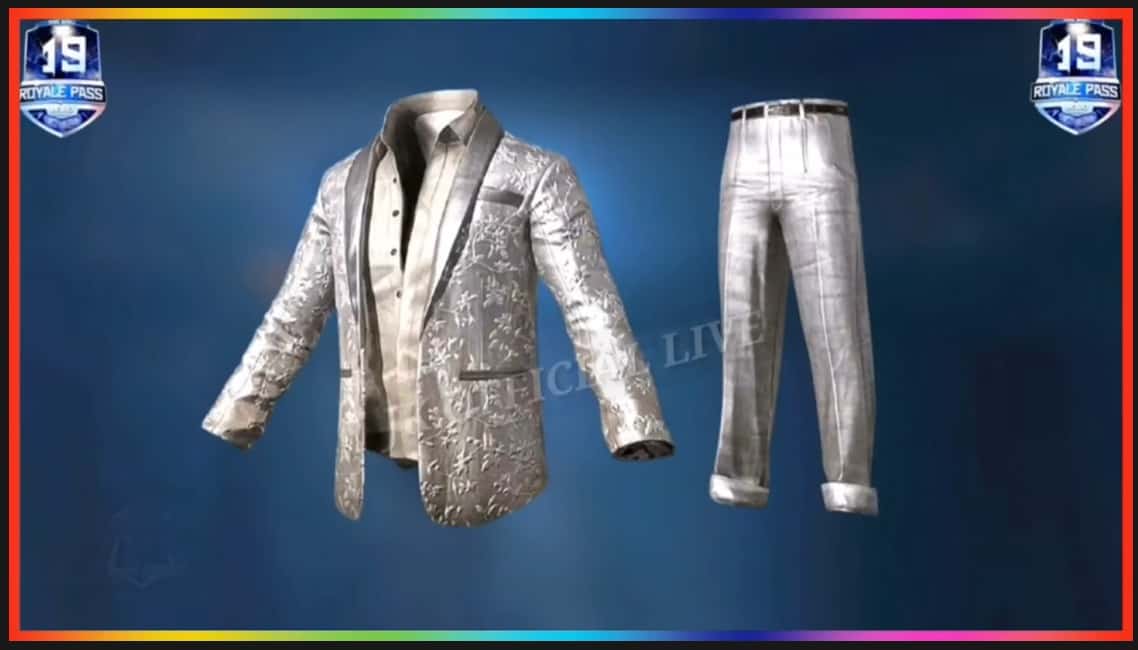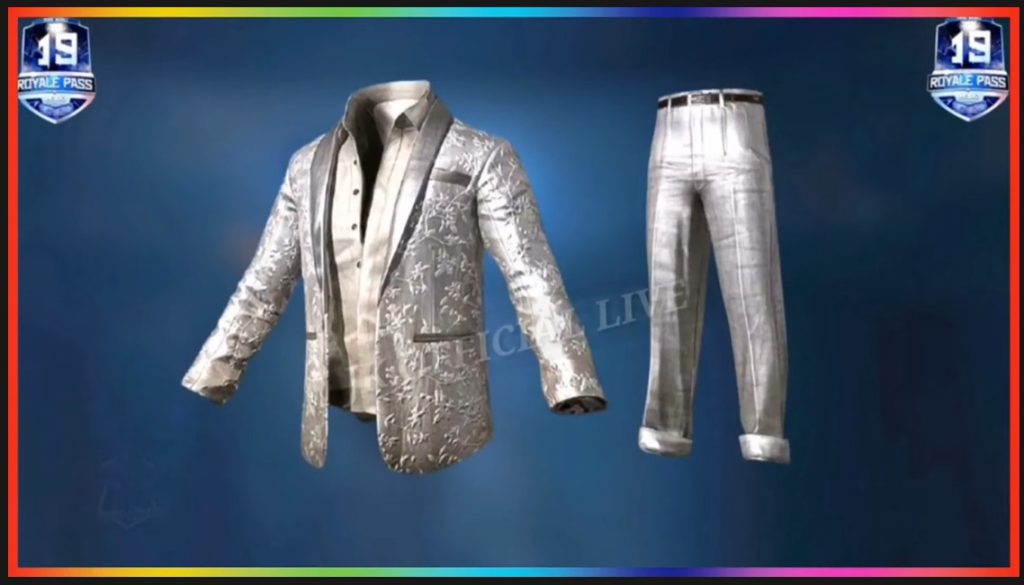 The third outfit has an 80s disco-themed style. It reminds us of the late Elvis Presley who renounced the world of music.
4th Avatar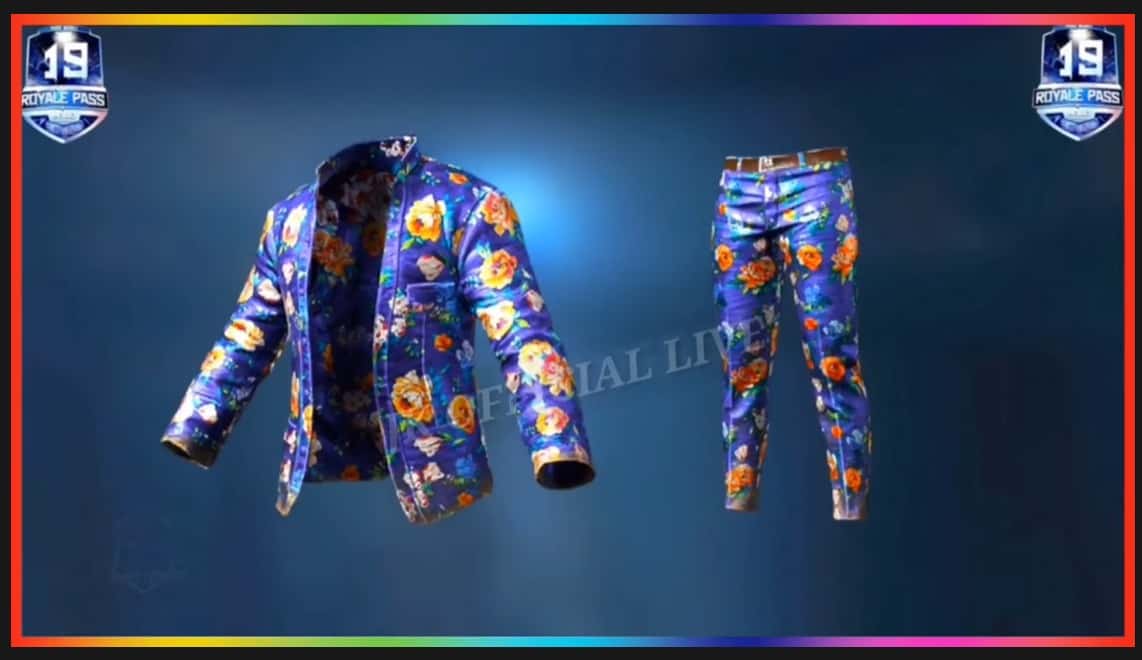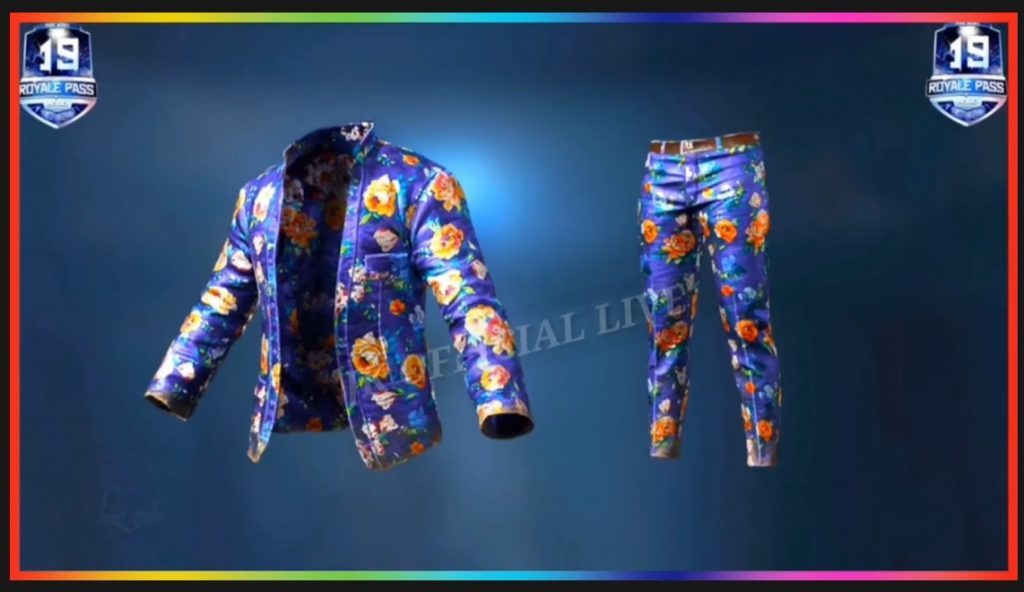 This floral blue outfit is giving us some serious springtime vibes. The flowers and the bright colors have a different vibe all over!
PUBG Mobile Season 19 Weapon Skins
The designers in PUBG have made some beautiful skins for the weapons which reflect on the Spring theme of Japan.
Have a look at the bright and skins given below.
While the leaks for the new season had surfaced, there are few to no updates about equipment skins. Here are a few that we have collected.
Helmet Skin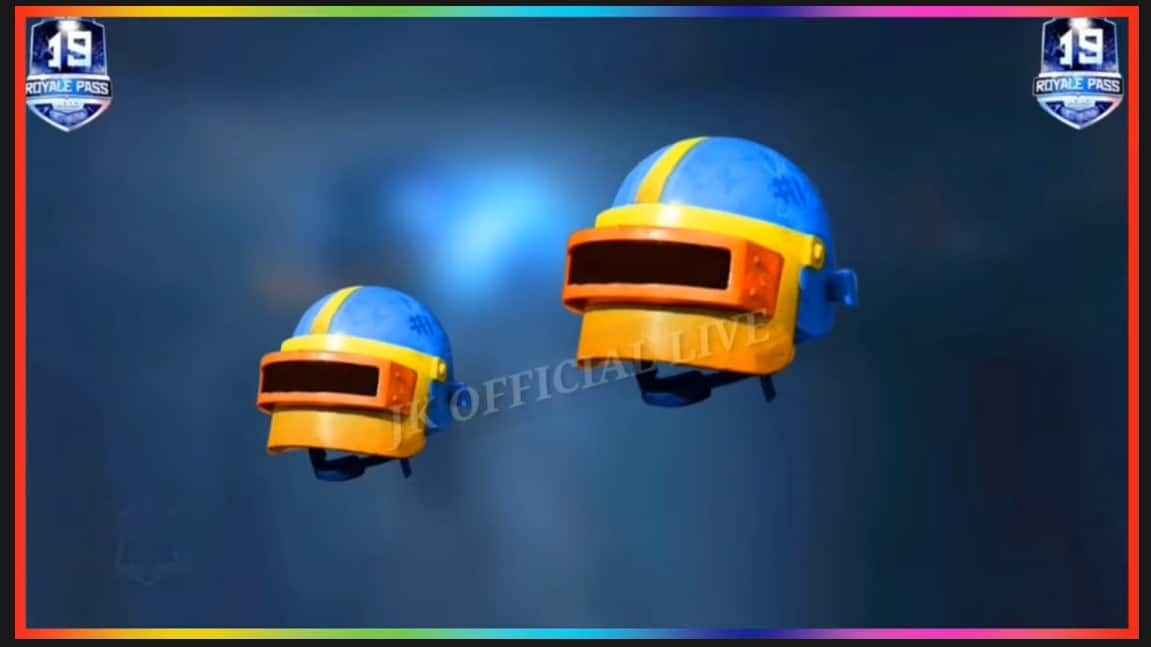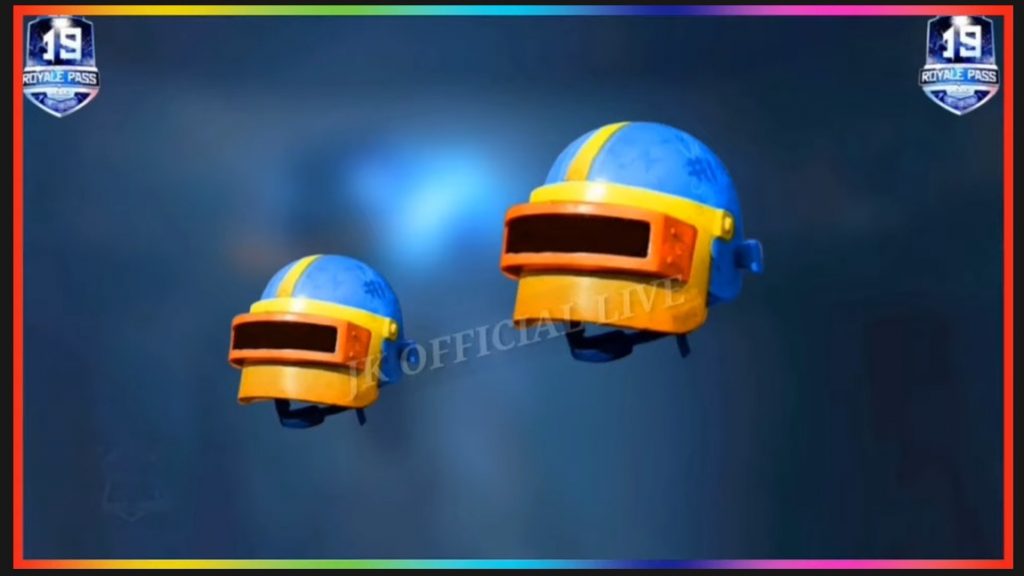 The new helmet skin in PUBG Mobile Season 19 has a bluish skin with yellow fades. This is the cool looking helmet for the players to don.
Bag Skin
This is a new skin for a piece of equipment in PUBG RP 19 is these funky-looking skins for the bags. They look cute and resemble the fun and cute backpacks that are seen in the streets of Japan.
Image credits [Via Jk Official live]
PUBG Mobile Season 19 Leaks
With the release of Battle Royale Season 19 game, PUBG Mobile players are rumored to get Godzilla vs Kong theme. It is only a matter of 2 weeks before players can access the theme. However, players onto PUBG Mobile 1.4 Beta version are already entitled to the game's monster event.
Tips to Push to Conqueror Rank in Pubg Mobile S19
Every squad conqueror plays extremely aggressively and just relies on their gun skill to get by. None of these guys really hold compounds, instead they sort of just run towards shots. Conqueror is not meant for all and is very time consuming and frustrating to chase after.
If you work on your game skill and game sense you will naturally reach conqueror without even having to try to "push it". In case you have the commitment and want to push your earlier seasons' Ace 3 or 4 ranks here are few tips. Do share with us where you landed ultimately
Push within two-three days though they will be grinding hard. The reason is if you take Ace on the second day you will get the conqueror title, as you will be at the top500. On the third day, you will need 2 stars already. Each day after that you can plus 1 star. So to push to Ace is easier because you can use rating protection cards whenever you fail, this lets you be more aggressive. After ace, rating protection cards don't work.
Rankings are based on a cumulative score of revives, healing, kills, and survival. In other words, purposely knocking teammates for Rez points can help a little. Don't spend energy in this
Don't make mistakes: Sticking with your team is very important because it matters if you get thirsted first. That being said, these are classic matches. There aren't going to be any crazy teams in there but you should still know when to hold splits or overwatch positions. But in 99.9% of all classic matches sticking together is a better option and you should never need to use competitive strategies
Zone prioritization: Going center circle can be advantageous. It is because one doesn't have to move, but there is a significantly higher chance of getting crashed. Opt for it if you are confident in gun skill, hold a center compound. If you have finalized your strategy, make sure you split between buildings and don't bother wasting ammunition in unproductive fights provided you can't get a confirmed kill)
Be Aware: You always gotta keep looking around. PUBG mobile is based on awareness and less gun fight skills. You need to know what compounds are open and where the enemies are. Always rotate windows if you are holding down a compound and never peek from the same angle.
Opt for going solo rather than duos. It is the easiest to get conqueror in because you only need an ace. Duos is only a couple of stars past ace though. It's easier to make end game in solos and you don't need a high win ratio.
What will Season 19 Royale Pass cost?
A full RP will cost you 600 UC ($9.99 / £9.99/ Rs. 700). In full RP, players will have complete access to all the rewards and can speed up progression by playing Elite Missions.
If you are choosing an Elite Pass Plus, it will cost you 1800 UC ($29.99 /£29.99 / Rs. 2100). On purchasing this Elite Pass, your rank will jump up to 25 and can enjoy all the individual rewards.
This is all about the new upcoming Season 19 Royale Pass leaks. Do keep in mind that these details are not official.
In the meantime, few say that PUBG Mobile India may never surface again. Yet, few are still keeping their fingers crossed, hoping to hear good news.
Share with us what you look forward to seeing in Season 19! Which one of the above-listed items do you like the most?
We will make sure to keep you updated with the latest PUBG Mobile news. Till then stay tuned! If you have any more leaks regarding the new PUBG Mobile season, let us know in the comments below.