PUBG Mobile has had quite a lot of success with its 1.2 global updates. Though it was by no means accessible in India, a crafty little guide has proved to be more helpful than usual. With PUBG Mobile 1.3 Beta update looming on the horizon the overwhelming response of the community is quite encouraging for the future prospects of the game.
Take note though, being in the Beta stage means it is still liable to undergo changes. Player experience reports are important as they help eradicate any possible bugs or issues that may crop up. The 1.3 update helps Tencent make use of their massive player base to test additions to the game.
New Features PUBG Mobile 1.3 Beta
1. New Playing Ground – Karakin Map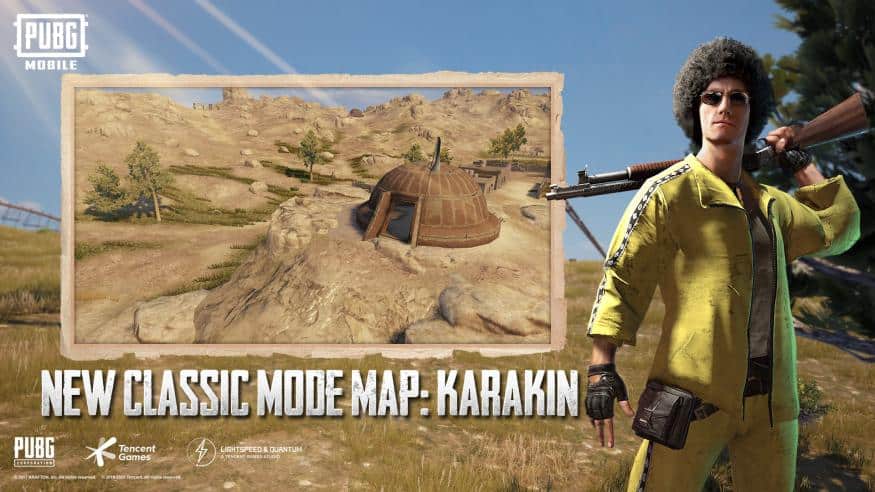 PUBG Mobile 1.3 Beta presents its newest addition, the Karakin Map. It takes its design cues from the dusty and dry open environments of North Africa. Hiding for cover is a bit more difficult now given that you have only boulders and rocks to work with.
The Karakin Map has already made its debut on PC though and is said to be similar to Sanhok and Vikendi. The usual short duration matches can be played here with a limited number of players.
2. Travel in a VTOL…
The Karakin Map also brings the addition of the Motor Glider which can be found in several other maps as well. Pairing up with a teammate could allow for an ideal sniper's nest. New features such as smuggle tunnels and a Play zone are also to be included.
Once again, the 1.3 update is open only for testing and verifying issues. It isn't stable yet, so don't complain when you crash-land during your flight.
3. PUBG Mobile 1.3 Improved Arms and Ammunition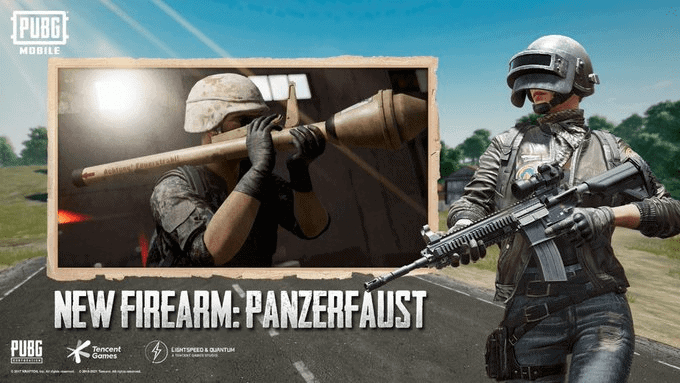 Karakin Map has brought with it another weapon, the so-called Panzerfaust. It can be used only once, so it is similar to the FHJ-18 type of rocket launcher found in Call of Duty Mobile. It is immediately discarded after firing, so no worries about carrying dead weight. A new assault rifle by the name FAMAS, inFAMAS (infamous; see what I did there) for its high fire rate is also likely to make an appearance.
A sticky grenade/bomb is likely to be included as well. It can stick to a wall, another vehicle, or on an opponent. This might open up plenty of new avenues for strategies.
How to download and access PUBG Mobile 1.3 Beta APK?
Before initiating the download sequence and installing it remember that both PUBG Mobile and PUBG Mobile Lite are banned in India, so proceed at your own risk. There are a few mentions to keep track of, especially with the system requirements needed to run the game.
1. The storage file needed for the download procedure is about 624MB; do make sure you've sufficient space to accommodate the installation packages as well.
2. The Beta stage app runs only on Android at the moment. There is no foreseeable move to introduce it to the iOS platform.
3. Have a VPN handy. If you're running the game (PUBG Mobile 1.2) on a Jio network it's recommended that you use a VPN with the location tethered somewhere outside India.
4. The Beta version is installed separately from the original 1.2 updates. You'll have them as individual apps. Thus, minimal risk of losing your account.
Follow the steps below to run the APK download process
Step 1: Download the APK file of the Beta version from the link of the PUBG Mobile 1.3 Beta update. The download process shouldn't take long about 15 mins or so.
Step 2: Locate and install the APK file. The 'Install from Unknown Source' option should be enabled if it has not been done previously. Go to settings and activate it in "Permissions".
Step 3: Once the installation is complete, players can run PUBG Mobile and choose the desired resource pack (low quality or high quality). When the download is finished, tap on the guest option.
Step 4: A dialog box appears, prompting to enter an Invitation Code.
Step 5: After entering the code in the box, tap on the yellow button to confirm
There might be an issue when dealing with an Activation Code. Sometimes, you stare at a message asking "You weren't able to obtain the advance squad leader position, but do not give up," repeat the installation process to make it work. The message usually flashes when one enters the PUBG Mobile Menu and tries to open Beta Test Invitation.
Mind you, game can be played only if you have the invitation code.
That's pretty much everything from our end. If the article has been useful do leave a comment below. For more info like this visit us here.