PUBG Mobile 2.2 beta update is out but its access in India continues to live under the ban shadow enforced again by the Government. Though it is by no means accessible in India, a crafty little guide has proved to be more helpful than usual. PUBG Mobile 2.2 beta Global version update started to roll out in the last week of August for its testers. Fans are looking forward to the PUBG Mobile 2.2 update since it promises exciting features.
The latest improvements made to the game promise a galore of new weapons, rewards, and fixes that eliminate any annoying bugs that pop up. While the PUBG Mobile community in India is slowly disbanding, however, there are still remain a few aficionados of the game who continue to persist. However, there is good news for gamers who had not deleted the game in the hope of playing it someday.
One of the players was able to download the latest APK and play PUBGMOBILE global version as usual in India. It was all without a VPN. All that was needed was a reliable broadband connection, and the latest APK to download. In the case of a Jio connection, you might need a VPN.
In the meantime, catch up with the guide on the global version of PUBG Mobile.
When is PUBG Mobile 2.2 update release date?
PUBG Mobile released its bi-monthly major update to the game – PUBG Mobile 2.1 on July 11, 2022. It is available for download on both Play Store and App Store. Players after playing for almost 2 months are now waiting for the next update – PUBG Mobile 2.2 coming in September.
Beta testers are already playing the PUBG Mobile 2.2.0 beta on a regular basis to detect any possible flaws or bugs that could be there in the update. Those who have downloaded the beta version can have a sneak peek into the game's latest features at the cost of stability.
PUBG Mobile 2.2 update expected to release in September 2022
There is no official news on the release date of the PUBG Mobile 2.2 update from the makers of the game. However, gamers know that Krafton usually follows a trend of releasing new packs every 3 months. PUBG Mobile 2.1, the last update was released on July 11, 2022. Thus, we can hope to see the new update around the 2nd or 3rd week of September 2022. Estimating from the time of previous releases, we can expect to see PUBG Mobile 2.2 release happen in the 2nd week of September. It can be any day between 5th – 12th September, with Sunday, 11th September being the most likely one. The rollout of the stable version takes a few hours across the globe.
The release timing of PUBG Mobile 2.2 will be as below
Indonesia: 7:00 AM WIB (UTC +7:00)
Brazil: 9 PM BRT (UTC -3:00)
Bangladesh: 6.00 am
Nepal: 5.45 am
Pakistan: 5.00 am
Russia: 5.00-6.00 am
Indonesia: 6.00-7.00 am
Japan: 10.00 am\Europe: 2:00 AM CEST (UTC +3:00)
North America: 8:00 PM EDT (UTC -4:00)
Note: The above date and time of the PUBG Mobile 2.2 release have arrived on the basis of past releases. This will be updated as it becomes official.
How to download PUBG Mobile 2.2 APK and OBB files for iOS and Android?
Before initiating the download sequence and installing it remember that both PUBG Mobile and PUBG Mobile Lite are banned in India, so proceed at your own risk. There are a few mentions to keep track of, especially with the system requirements needed to run the game.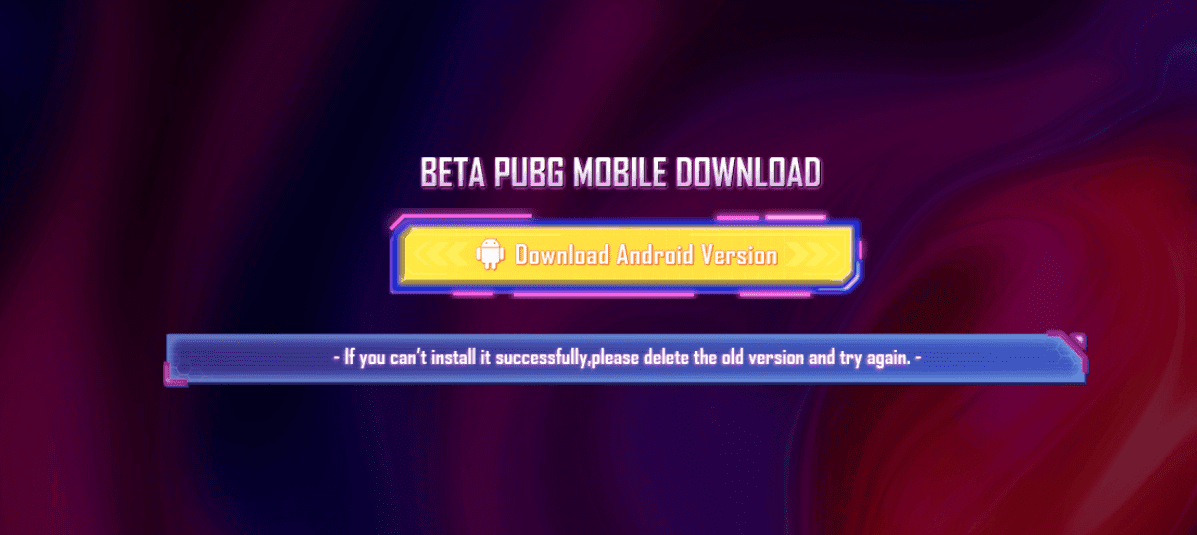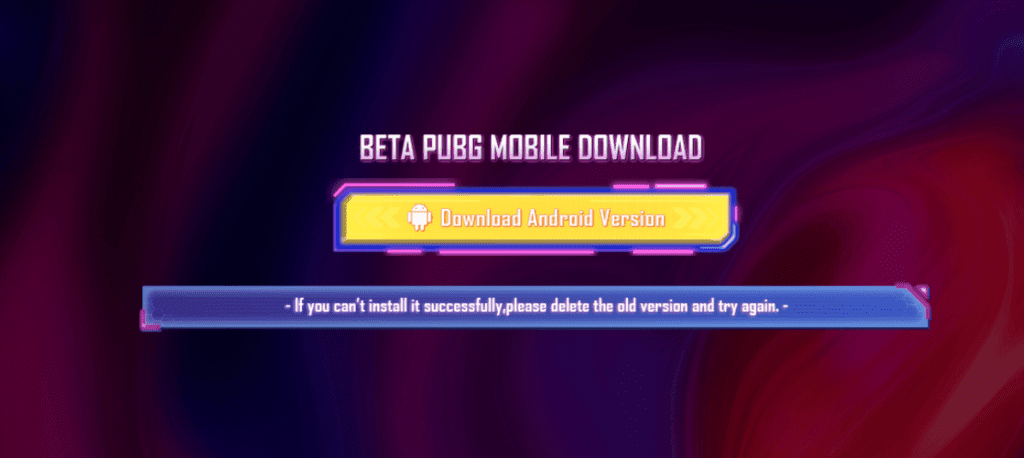 The storage space on your mobile needed for the download procedure is as below. Do make sure you've sufficient space to accommodate the installation packages as well. Below is an estimated size. The exact will be updated once the official release is announced.
2.2 beta APK download link Android (x32) – Click here (Size: 653 MB)
2.2 beta APK download link Android (x64) – Click here (Size: 738 MB)
Players on the regular/standard APK version will get the chance to play PUBG Mobile 2.2 update almost immediately. However, gamers who are playing using the compact APK version cannot start playing immediately after downloading. They will be instructed to download an extra resource pack before they can lay their hands on the game.
2. The PUBG Mobile Beta 2.2.0 runs only on Android at the moment. There is no foreseeable move to introduce it to the iOS platform.
3. Have a VPN handy. If you're running the game (PUBG Mobile 2.2) on a Jio network it's recommended that you use a VPN with the location tethered somewhere outside India. However, do keep in mind using VPN to download a banned version of the game is illegal in India. The action if detected may invite a penalty.
4. The Beta version is installed separately from the original PUBG Mobile 2.2 updates. You'll have them as individual apps. Thus, minimal risk of losing your account.
For those who cannot resist themselves, follow the given steps to prevent any faulty error while executing PUBG Mobile Global 2.2 beta APK downloads and installation.
How to download PUBG Mobile 2.2 beta version update?
Total Time: 30 minutes
Step 1
Download the APK file of the PUBG Mobile 2.2 beta update from the aforementioned link. The size of the APK File is about 606 MB, and users should have enough space available on the phone before downloading it.
Step 2
Once the game is downloaded, one should enable the 'Install from Unknown Source' option, if they haven't already enabled it.
You can enable it by going to Settings > Safety and Privacy > Allow Installation from Unknown Sources.
Step 3
You will then have to locate and install the APK file of the PUBG Mobile Global 2.2 beta download. Grant the required app permissions to complete the process of installation
Step 4
After the installation is complete, open the game and then download the desired resource pack, after which the game can be played easily. There are two options to select from. They are Low-spec Resource Pack and HD Resource Pack. The features will be updated, too.
1. Size of Low-spec Resource Pack – 352.5 MB
2. Size of HD Resource Pack – 661.5 MB
The exact size of resource pack varies from user to user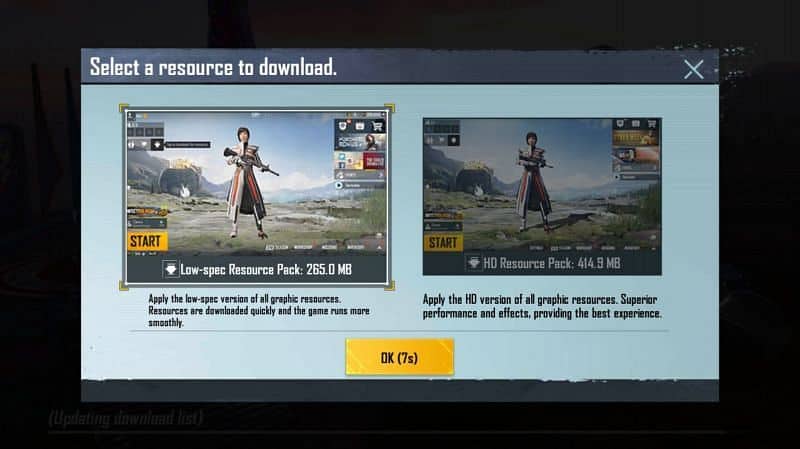 Step 5
Once the resource pack is selected, players need to locate and tap on the "Guest" button. A dialog box pops up to enter a valid Invitation Code. Enter the code and hit the yellow 'OK' button to complete the flow.
Step 6
Users can start playing the PUBG Mobile 2.2 beta. The beta tester can easily access features and settings from the menu.
If you come across an error usually "There was a problem parsing the package", while installing the APK file, repeat the steps mentioned above.
Take note though that being in the Beta stage means it is still liable to undergo changes. Player experience reports are important as they help eradicate any possible bugs or issues that may crop up. The PUBG Mobile 2.2 update helps Tencent make use of its massive player base to test the stability of new features as well as the existing ones.
Steps to download PUBG Mobile 2.2 APK and OBB files
Step 1: Open the PUBG Mobile site
Open the PUBG Mobile official site. Depending upon the platform, players can choose between iOS and Android.
For iOS users, select iOS Download from the Apple App Store
For Android players, select AOS Download from the Google Play Store
Hit the Download/Update option
Step 2: Download the APK file
Download the APK file after selecting the preferred APK – Regular or Compact. The download process shouldn't take long about 15 mins or so.
Step 3: Install the APK file
For Android users, locate and install the APK file. The 'Install from Unknown Source' option should be enabled if it has not been done previously. Go to settings and activate it in "Permissions".
For iOS users, after completion of installation, go to Settings > General > Configuration Documents> Device Management > Trusted Certificates
Step 4: Complete installation steps
Once the installation is complete, complete the setup. Players can run PUBG Mobile and choose the desired resource pack
Parsing Errors while installation
If a player encounters a parsing error during the installation process of the PUBG Mobile 2.2 APK, re-download the APK and OBB files from the official site and repeat the above steps. It is probable that incomplete APK installation caused the error.
The PUBG Mobile 2.2 new features can be enjoyed on PC as well using Android emulators.
Are there any PUBG Mobile 2.2 Leaks?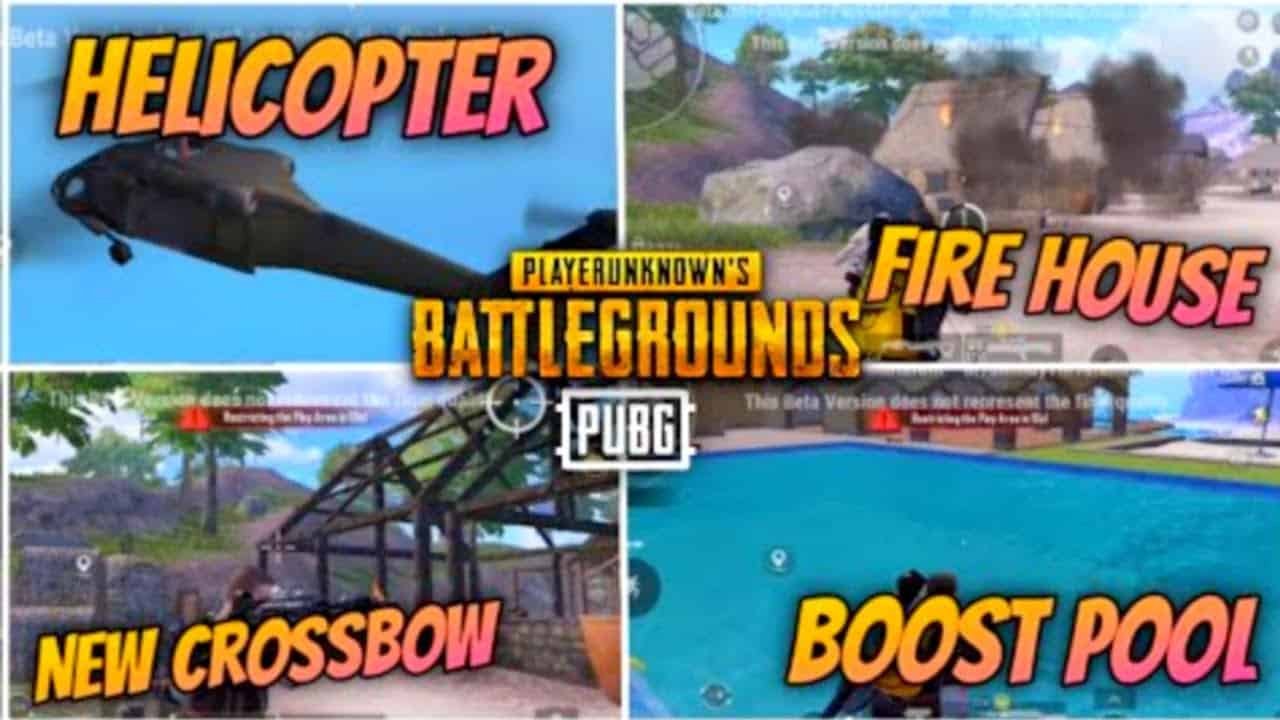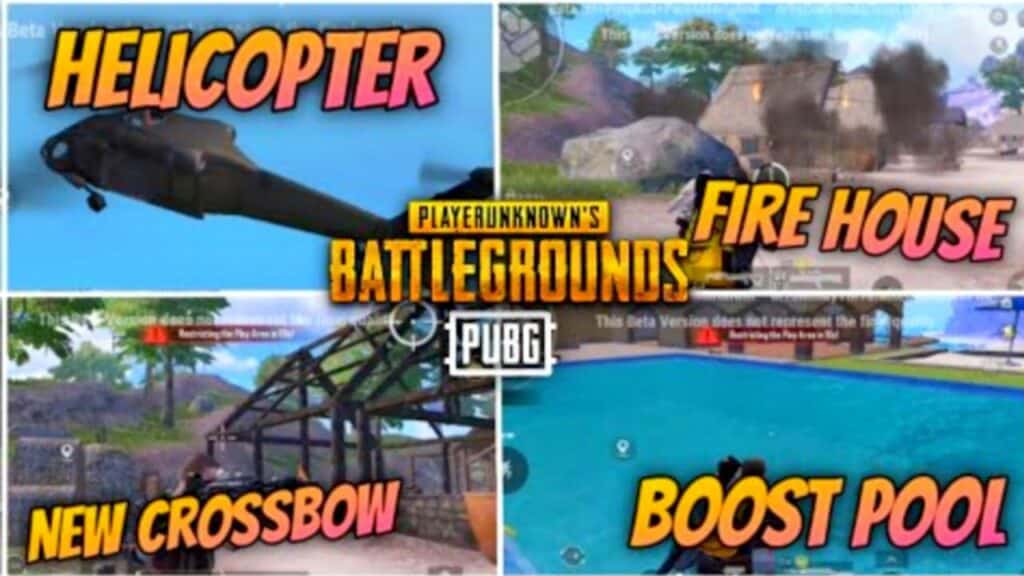 The recently released PUBG Mobile 2.1 update has received a massive response from mobile gamers all across the world. Many curious gamers, however, have already begun to speculate about the upcoming PUBG Mobile 2.2 release.
PUBG Mobile 2.2 Update Features
Here's the list of the features that are most likely to get added in the new PUBG Mobile 2.2 update: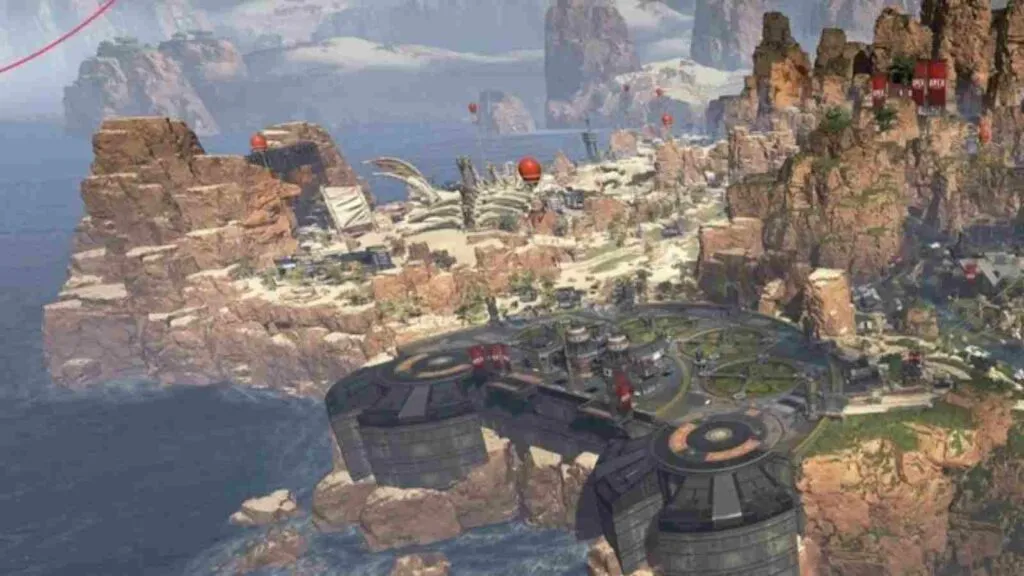 – Nusa: New 1km x 1km Battle Royale map – A new map Nusa will be introduced in PUBG Mobile 2.2 update. It is estimated to be 1 km x 1 km.
– Zipline: As seen in the Livik map, a similar zipline is likely to get added in the upcoming Nusa map.
– Auto Recall: Auto Recall has been added to the new map as well. PUBG Mobile players will get an option to recall 15 seconds after dying as long as one of the teammates is alive.
– Big Beachball: A beach has been added to the map allowing players to play with the big beachball present on the beach.
– New Loot Crate: In PUBG Mobile 2.2, loot crates will spawn randomly upon finding any of them. You will be entitled to get exciting loot.
– Boost Pool: The new map will include several water bodies in the shape of pools. Those who swim in the pools increase their energy levels.
– Lift: Apartments on NUSA Island include lifts. They will assist gamers in moving up and down the apartments without the use of stairs. Any storey of the building is easily accessible to players.
AS Val: New weapon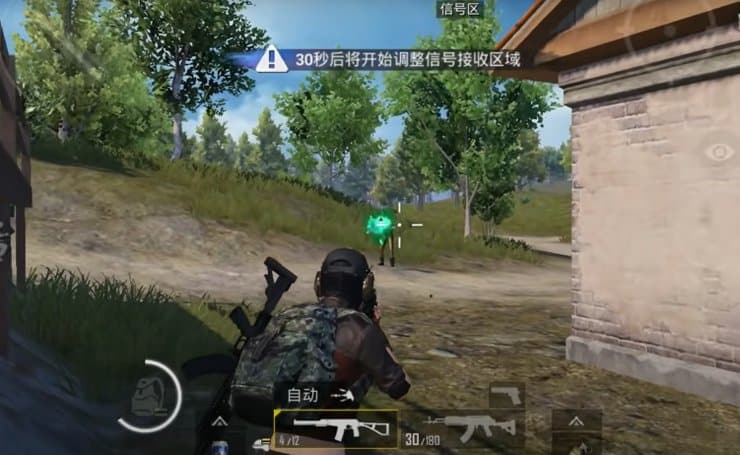 AC VAL is a unique automatic assault weapon in PUBG Mobile. Its real-life counterpart is from Russia. It comes with a suppressor that is identical to VSS. As a result, when it gets to the game, AC VAL will be one of the most silent firearms in PUBG Mobile 2.2.
This new assault rifle fires 9x39mm ammo, the same red bullets as the VSS, UZI, Vector, and MPK5. It also comes with a PSO-1 scope, similar to VSS, but it may be replaced. This scope has a magnification of 4x. As a result, you can use this AR to spray bullets in mid-range combat. The AC VAL can store 20 bullets per load, which can be increased to 30 with an extended mag. Its recharge time is relatively short. Reloading a full mag takes about 2.6 seconds. It's adequate, albeit it's still longer than M416 and AUG in PUBG Mobile.
The new update will also include Cycle 3 Season 8, an all-new Crossbow, a new companion for the classic matches, a new powerful throwable, and various exclusive features in the upcoming map, Nusa.
PUBG Mobile 2.2 Update RP
RP M15 – The Razzle Dazzle Royale Pass for Month 15 will also include a Treasure Box, which will offer players (who have purchased the RP) various gifts from prior seasons when they spend their additional RP points.
The following is a list of the rewards that will be available in the M15 RP Treasure Box:
-Season 8 – Night Dancer Set and Night Dancer
-MaskElectronica Hearts Mask Electronica Hearts Parachute, and Electronica Hearts Cover
-Month 1 – Night Stalker Set and Night Stalker Parachute
-Month 2 – Marine Marauder Set
-Month 2 – Wavebreaker Set
-Shell Throne Sidecar Motorcycle
-Heavenly Cadence Set and Heavenly Cadence Goggles
-Stomping Beat Set and Stomping Beat Goggles
-Night Dancer – SLRPink and Blue Harmony Buggy and Pink and Blue Harmony VSS
-Marine Marauder Uzi
-Season 18 – Heavenly Cadence
-Smoke Grenade
-Marine Stalker Parachute
-Schoolgirl in Pink Outfit
-Alien Technology – QBZ and QBUGroovy Teen Outfit
-Month 16 Royale Pass
Which platforms can I play PUBG game?
PUBG game can be played on the following platforms apart from Android and iOS
PC (Microsoft Windows)
PlayStation 4
PlayStation 5 – No dedicated PUBG version, PUBG can be played through backward compatibility
Xbox One
Xbox Series X/S – No dedicated PUBG version, PUBG can be played through backward compatibility
PUBG can be played on Stadia, but is not available to play on Nintendo Switch consoles.
What is the download size of PUBG on different platforms?
PUBG download size varies from device to device, from 2.1 GB to 47.6 GB.
| PLATFORM | SIZE |
| --- | --- |
| Microsoft Windows | 40.96 GB, + 200 MB for Steam client for PUBG PC |
| PlayStation 4 | 47.6 GB |
| Xbox One | 44.5 GB |
| Android | 750 MB + 1350 MB |
| iOS | 2.1 GB |
Download size of PUBG
Summing It Up
The developers of PUBG Mobile are working hard to keep gamers interested in the game with new updates and improvements. All of the rewards for an upcoming new update of PUBG Mobile 2.2 are not confirmed. Therefore, you may either see a few of them or all of them in the next update.
Stay tuned for more information about PUBG Mobile and its community in the meanwhile. Make certain that you do not use any unethical methods to get blacklisted. By any chance you land up in that situation, check out the steps on how to unban a PUBG Mobile account.
In the meantime, we will keep you informed of any new information on the upcoming PUBG Mobile 2.2 update.