The parent companies, Krafton Inc. and Tencent Games work day and night to continue bringing new updates to their online multiplayer battle royale game, PUBG Mobile or PlayerUnknown's Battlegrounds Mobile. This results in the developers working tirelessly to provide regular updates to the PUBG Mobile. These updates typically include adding new features, themes, modes, maps, items, and more. PUBG Mobile 2.1 is expected to unpack tons of features.
PUBG Mobile had recently released a major update to the game – PUBG Mobile 2.0 which is available for download on both Play Store and App Store. Every update of the game creates quite a stir in the mobile gaming community which is more than 300 million people, alone in India. With that being said, this new update called PUBG Mobile 2.1 is expected to bring a plethora of new features, a revised map, items and much more.
Beta testers are already playing the game on a regular basis to detect any possible flaws or bugs that could be there in the update. However, the entire beta testing process for the upcoming July update is still in its early stages, and no official release date has been announced by the developers.
When is PUBG Mobile 2.1 update release date?
There is no official news on the release date of the PUBG Mobile 2.1 update from the makers of the game. However, gamers know that Krafton usually follows a trend of releasing new packs every 3 months. PUBG Mobile 2.0, the last update was released on May 13th 2022. Thus, we can hope to see the new update around the 2nd or 3rd week of July 2022. Estimating from the time of previous releases, we can expect to see PUBG Mobile 2.1 release happen in the 2nd week of July. It can be any day between 10th – 14 July, with Wednesday, 13th July being the most likely one.
The release timing of PUBG Mobile 2.1 will be as below
Indonesia: 7:00 AM WIB (UTC +7:00)
Brazil: 9 PM BRT (UTC -3:00)
Bangladesh: 6.00 am
Nepal: 5.45 am
Pakistan: 5.00 am
Russia: 5.00-6.00 am
Indonesia: 6.00-7.00 am
Japan: 10.00 am\Europe: 2:00 AM CEST (UTC +3:00)
North America: 8:00 PM EDT (UTC -4:00)
Note: The above date and time of the PUBG Mobile 2.1 release have arrived on the basis of past releases. This will be updated as it becomes official.
What is BGMI M12 update release date
Kraton had rolled out the M11 version of the BGMI Royale Pass cycle on 15th May 2022. The features, royal pass rewards will be available to the players from the day of launch. The Royale Passes will be available to all the players along with the premium paid version.
How to download PUBG Mobile 2.1 APK and OBB files for iOS and Android?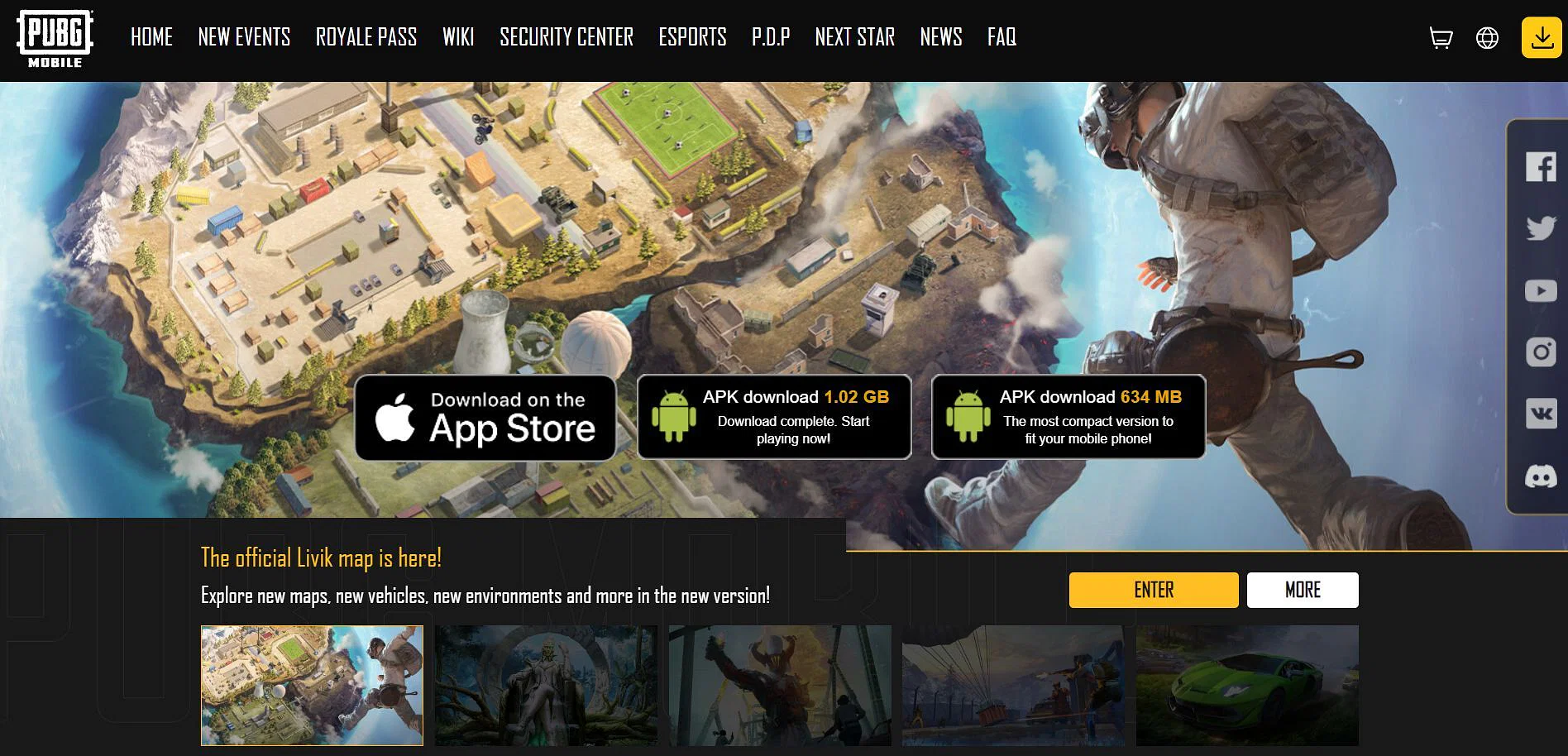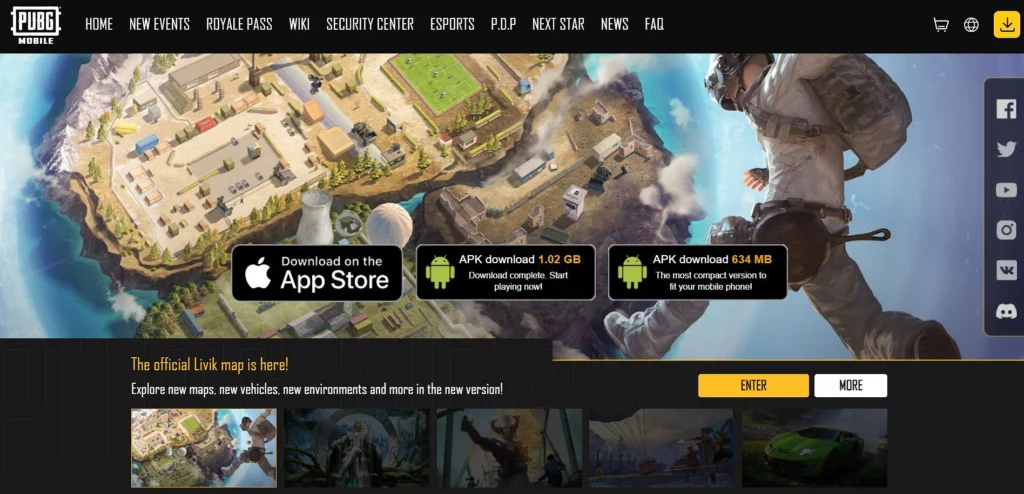 There are a few points to keep track of, especially with the system requirements needed to run the game. The storage space on your mobile needed for the download procedure is as below. Do make sure you've sufficient space to accommodate the installation packages as well. Below is an estimated size. The exact will be updated once official release is announced.
iOS Update Size: 1.93 GB
Android Update Size
Regular APK Size: 1.02 GB
Compact APK Size: 780 MB
Players on the regular/standard APK version will get the chance to play PUBG Mobile 2.1 update almost immediately. However, gamers who are playing using the compact APK version cannot start playing immediately after download. They will be instructed to download an extra resource pack before they can lay their hands on the game.
Follow the steps below to run the APK download process
Steps to download PUBG Mobile 2.1 APK and OBB files
Step 1: Open the PUBG Mobile site
Open the PUBG Mobile official site. Depending upon the platform, players can choose between iOS and Android.
For iOS users, select iOS Download from the Apple App Store
For Android players, select AOS Download from the Google Play Store
Hit the Download/Update option
Step 2: Download the APK file
Download the APK file after selecting the preferred APK – Regular or Compact. The download process shouldn't take long about 15 mins or so.
Step 3: Install the APK file
For Android users, locate and install the APK file. The 'Install from Unknown Source' option should be enabled if it has not been done previously. Go to settings and activate it in "Permissions".
For iOS users, after completion of installation, go to Settings > General > Configuration Documents> Device Management > Trusted Certificates
Step 4: Complete installation steps
Once the installation is complete, complete the setup. Players can run PUBG Mobile and choose the desired resource pack
Parsing Errors while installation
If a player encounters a parsing error during the installation process of the PUBG Mobile 2.0 APK, re-download the APK and OBB files from the official site and repeat the above steps. It is probable that incomplete APK installation caused the error.
What are PUBG Mobile 2.1 Leaks?
The recently release PUBG Mobile 2.0 update has received a massive response from mobile gamers all across the world. Many curious gamers, however, have already begun to speculate about the upcoming PUBG Mobile 2.1 release.
The upcoming PUBG Mobile 2.1 update will most likely be released between July 10 and July 14, with the 13th being the most likely date. The most recent updates were released right before the end of the present RP. The Month 12 RP will most likely end on May 15, resulting in the time frame described above.
PUBG Mobile 2.1 Update Features
Here's the list of the features that are most likely to get added in the new PUBG Mobile 2.1 update:
Crossbow 2.0
The upcoming PUBG Mobile update will include a new gun, which is an upgraded and improved version of the existing crossbow. The biggest difference between the old and new crossbows is the firing animation, and the new crossbow appears far more realistic than the previous one.
Both will do the same amount of damage, but this crossbow will have a longer range and the fire will go farther than the old one without collapsing.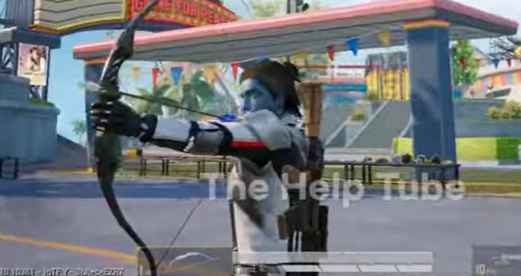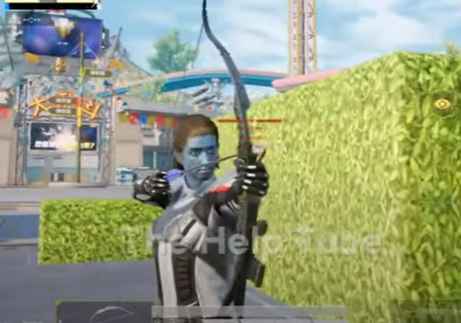 New Gun M417
The all-new gun, M417 will be included in the upcoming PUBG Mobile 2.1 update. This gun, unlike the M416, will have a slow fire rate and will be largely used on a single tap. There is a probability that this will have more damage than the M416. However, as seen previously on Beryl M762 as well as the AKM, if a gun has more damage, it is very certain that it will have more recoil.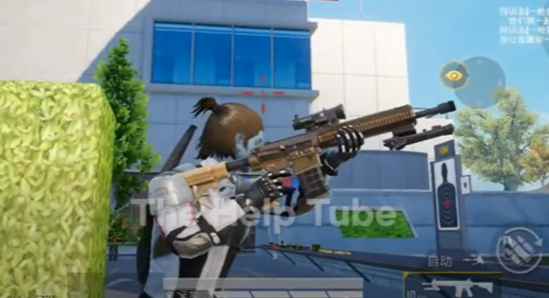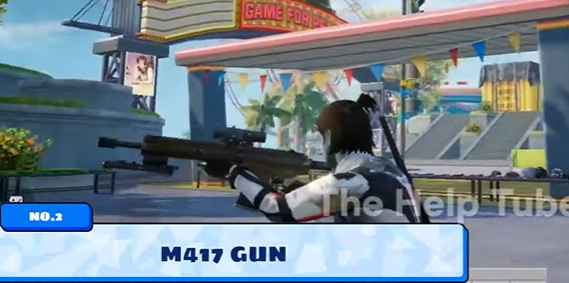 New AMR Gun
As per the sources, this upcoming AMR gun will be the deadliest sniper in the history of PUBG Mobile. It will be an upgraded version of the powerful AWM sniper and will take out an enemy, even on a body shot.
It will use the same sniper concept, and with AMR+8x scope, you will be able to knock out anyone rendering no matter how far away the enemy is. There will only be 10 bullets, 5 of which will be loaded into the gun and the other 5 will be in your backpack. Gamers are disappointed with this decision of PUBG Mobile by not including at least 25 bullets.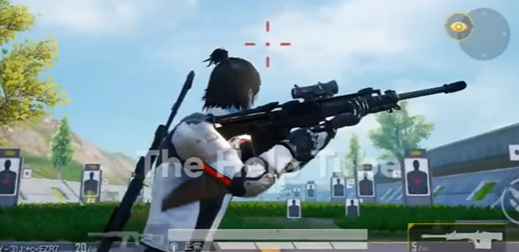 M79 Smoke Launcher
A new Smoke Launcher is expected in the PUBG Mobile 2.1. It will act as a pistol and hence a pistol slot will be used for it. You can load up to 4 smokes in one go, in the magazine and fire one after another. The range of the smoke will be a little more and more speedy too.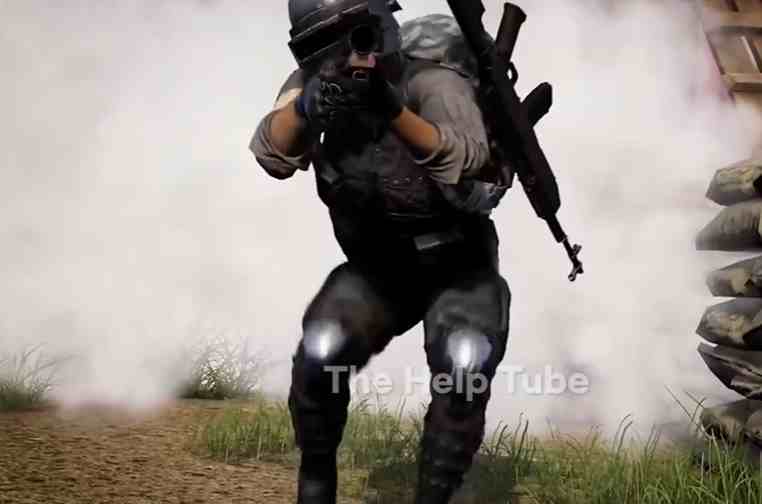 Biggest of All: The New Erangle 3.0 Map in PUBG Mobile 2.1
Erangel 3.0 is expected to be included in the upcoming PUBG Mobile 2.1 update. There are rumours that it will have three to four islands, unlike the Old Erangel which had only two. This image is not official, although it is claimed that it represents the next version of Erangel.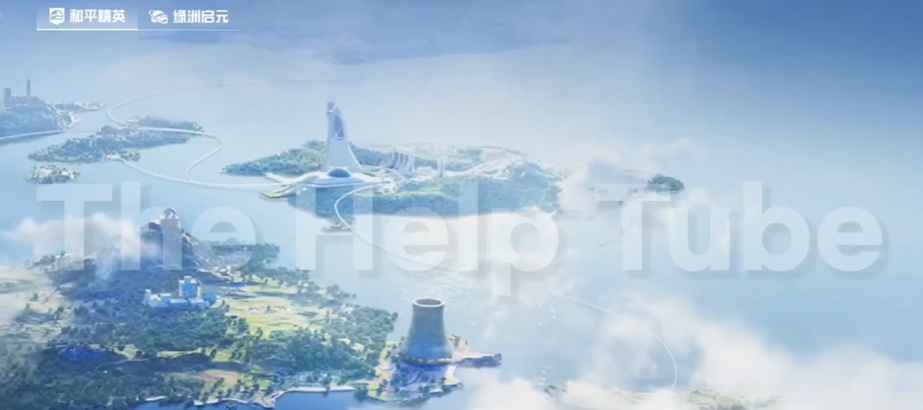 Holiday Map
In the upcoming PUBG Mobile update, a Holiday Map will finally be added. Although it was not included in the previous version, however, the leaks are available online for a while now. So, there is a strong probability that it will be included in the upcoming release of PUBG Mobile 2.1.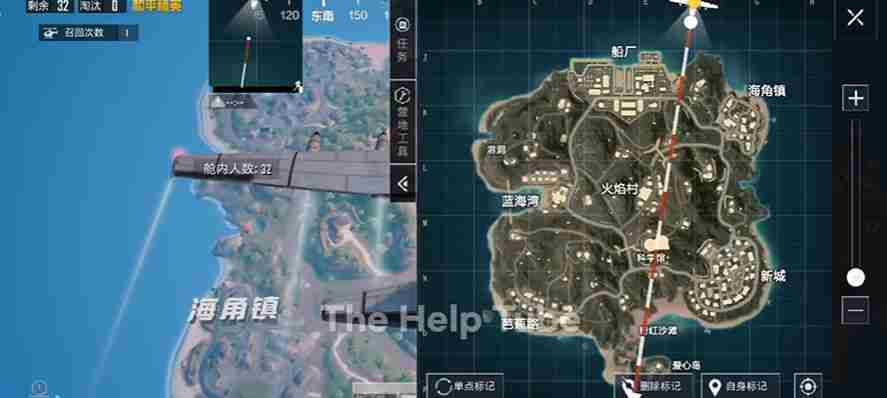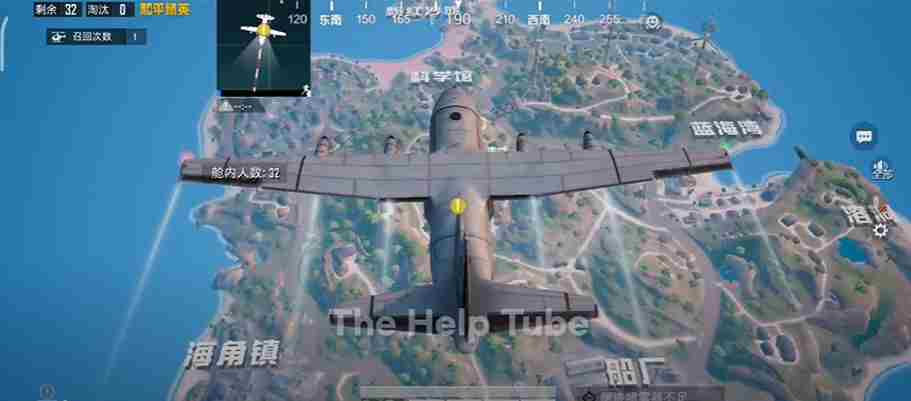 Which platforms can I play PUBG game?
PUBG game can be played on the following platforms apart from Android and iOS
PC (Microsoft Windows)
PlayStation 4
PlayStation 5 – No dedicated PUBG version, PUBG can be played through backward compatibility
Xbox One
Xbox Series X/S – No dedicated PUBG version, PUBG can be played through backward compatibility
PUBG can be played on Stadia, but is not available to play on Nintendo Switch consoles.
What is the download size of PUBG on different platforms?
PUBG download size varies from device to device, from 2.1 GB to 47.6 GB.
| PLATFORM | SIZE |
| --- | --- |
| Microsoft Windows | 40.96 GB, + 200 MB for Steam client for PUBG PC |
| PlayStation 4 | 47.6 GB |
| Xbox One | 44.5 GB |
| Android | 750 MB + 1350 MB |
| iOS | 2.1 GB |
Summing It Up
The developers of PUBG Mobile are working hard to keep gamers interested in the game with new updates and improvements. All of the rewards for an upcoming new update of PUBG Mobile 2.1 are not confirmed. Therefore, you may either see a few of them or all of them in the next update.
Stay tuned for more information about PUBG Mobile and its community in the meanwhile. Make certain that you do not use any unethical methods to get blacklisted. By any chance you land up in that situation, check out the steps on how to unban a PUBG Mobile account.
In the meantime, we will keep you informed of any new information on the upcoming PUBG Mobile 2.1 update.