PUBG Mobile has had quite a lot of success with its last set of global updates. With PUBG Mobile 2.0 update released for iOS and Android formally, there has been an overwhelming response from the community. The 2.0 update helps Tencent make use of its massive player base to test additions to the game. It got released on Friday the 13th of May. For the Android version, it was rolled out on Google Play Store at 4:00 am (UTC +0) and on App Store at 1:00 am (UTC +0).
Though PUBG Mobile 2.0 is by no means accessible in India, a crafty little guide has proved to be more helpful than usual. However, they can play the exclusive BGMI for their region.
Android and iOS Players can download the APK and OBB files directly from the Krafton site. There is no need to scour the internet for these files. It is advisable to download from the official site else there are chances of getting PUBG banned. Players have access to the compact or standard APK download and many have downloaded too. Some players according to their versions of the installed game are waiting.
How to download PUBG Mobile 2.0 APK and OBB files for iOS and Android?
Before initiating the download sequence and installing it remember that both PUBG Mobile and PUBG Mobile Lite are banned in India, so proceed at your own risk. There are a few points to keep track of, especially with the system requirements needed to run the game.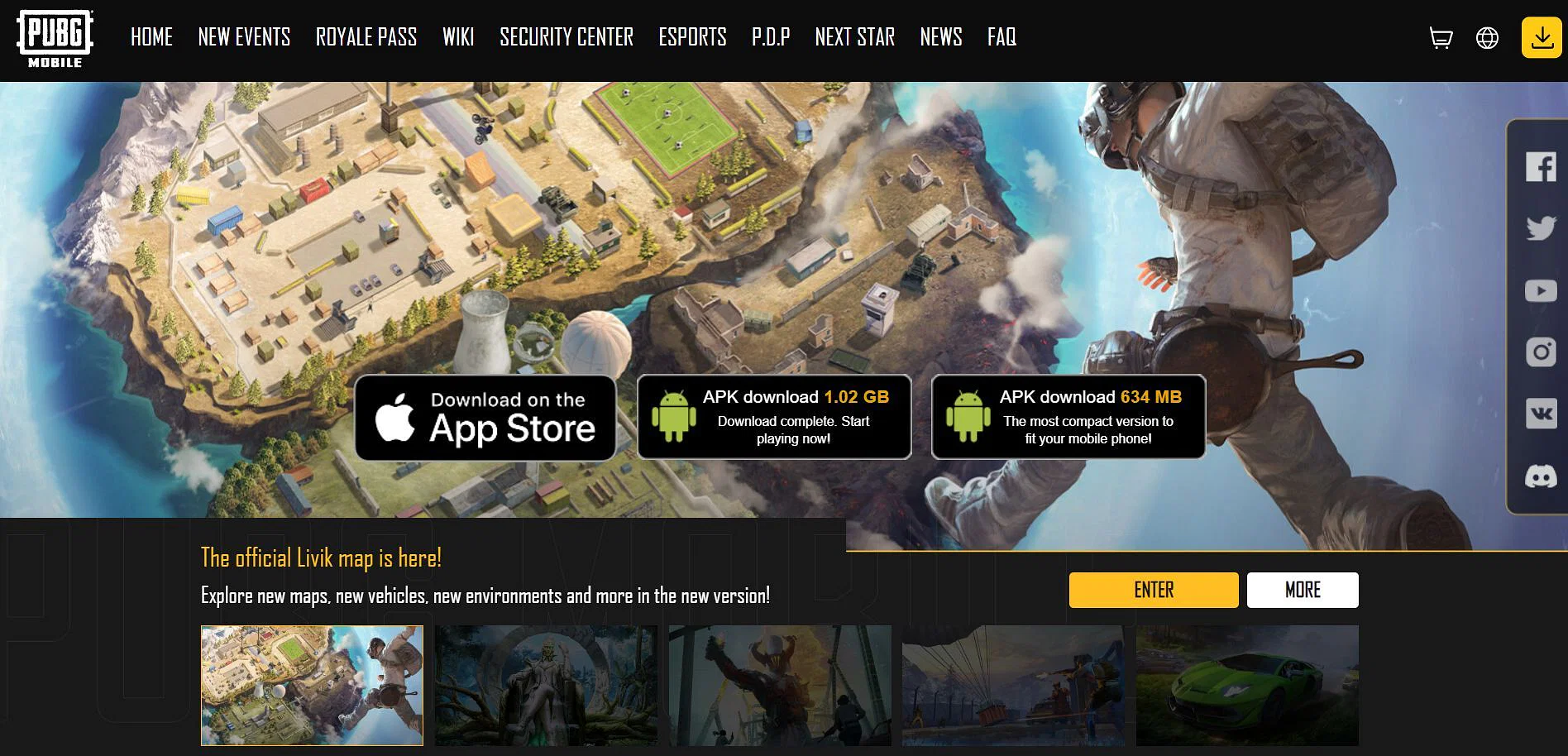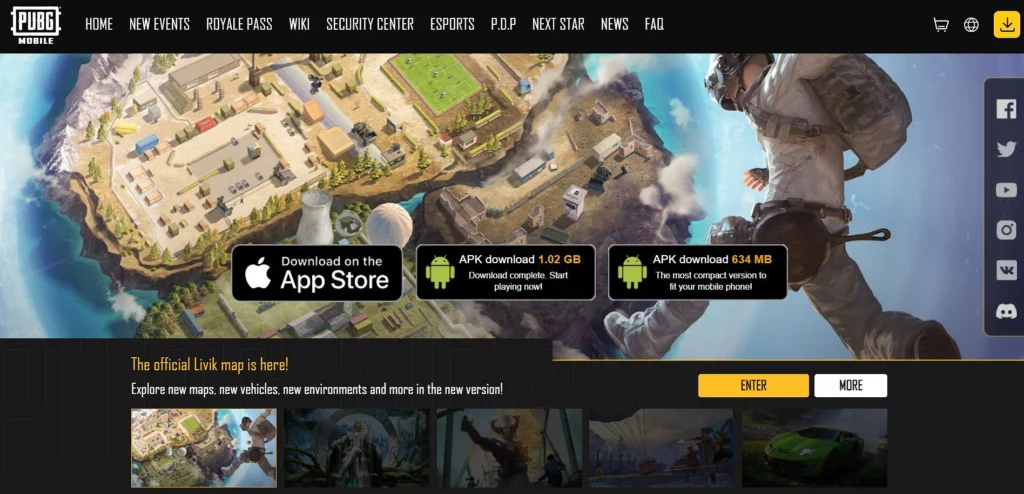 The storage file needed for the download procedure is as below. Do make sure you've sufficient space to accommodate the installation packages as well.
iOS Update Size: 1.93 GB
Android Update Size
Regular APK Size: 1.02 GB
Compact APK Size: 634 MB
Players on the regular/standard APK version will get the chance to play PUBG Mobile 2.0 update almost immediately. However, gamers who are playing using the compact APK version cannot start playing immediately after download. They will be instructed to download an extra resource pack before they can lay their hands on the game.
Follow the steps below to run the APK download process
Steps to download PUBG Mobile 2.0 APK and OBB files
Step 1: Open the PUBG Mobile site
Open the PUBG Mobile official site. Depending upon the platform, players can choose between iOS and Android.
For iOS users, select iOS Download from the Apple App Store
For Android players, select AOS Download from the Google Play Store
Hit the Download/Update option
Step 2: Download the APK file
Download the APK file after selecting the preferred APK – Regular or Compact. The download process shouldn't take long about 15 mins or so.
Step 3: Install the APK file
For Android users, locate and install the APK file. The 'Install from Unknown Source' option should be enabled if it has not been done previously. Go to settings and activate it in "Permissions".
For iOS users, after completion of installation, go to Settings > General > Configuration Documents> Device Management > Trusted Certificates
Step 4: Complete installation steps
Once the installation is complete, complete the setip. Players can run PUBG Mobile and choose the desired resource pack
Parsing Errors while installation
If a player encounters a parsing error during the installation process of the PUBG Mobile 2.0 APK, re-download the APK and OBB files from the official site and repeat the above steps. It is probable that incomplete APK installation caused the error.
PUBG Mobile 2.0 Features
PUBG Mobile 2.0 presents an official Livik and Evangelion collaboration in their favorite battle royale game. There is also an announcement of the Evangelion crossover that players are desperate for.
1. Livik Map
Livik map will be officially launched. Many changes have been made to the relatively smaller map, such as revamped locations, soccer challenges, and advanced supply zones during the early moments of the game.
2. Livik and Evangelion collaboration
The main attraction of PUBG Mobile 2.0 is the much-awaited crossover with Neon Genesis Evangelion, a legendary anime series from Japan. The collaboration game mode has been named Cross Circle available for play from Saturday, May 14th.
3. Weapons and miscellaneous features of PUBG Mobile 2.0
Treasure Crates will pop out randomly on the map. It will help players to find better supplies faster.
Treasure maps to quickly locate nearby supply crates.
Wild Berries as energy boosters to let you stay on the battlefield longer.
Soccer Challenge, score goals and earn BP rewards.
Storage Room for guns inside the aqueduct. Players can use firearms or explosives to break through the walls and take these guns out
Players who download the PUBG Mobile 2.0 update from May 11 to May 17 are entitled to reward points of 3,000 BP, 100 AG, and a time-limited helmet skin.
Till then stay tuned here for the latest updates on PUBG Mobile and its community. Ensure that you do not follow any unfair means to get banned. By any chance you land up in that situation, check out the steps on how to unban a PUBG account.
That's pretty much everything from our end. If the article has been useful do leave a comment below. For more info like this visit us here.