Apple Music is the audio, song, and video streaming service introduced by Apple in June 2015. According to Statista, as of June 2021, this platform had up to 78 million subscribers and the figures are growing. Apple Music is one of the most widely used music streaming services but faces stiff competition from Spotify.
What is The Apple Music- 'The requested URL was not found' issue?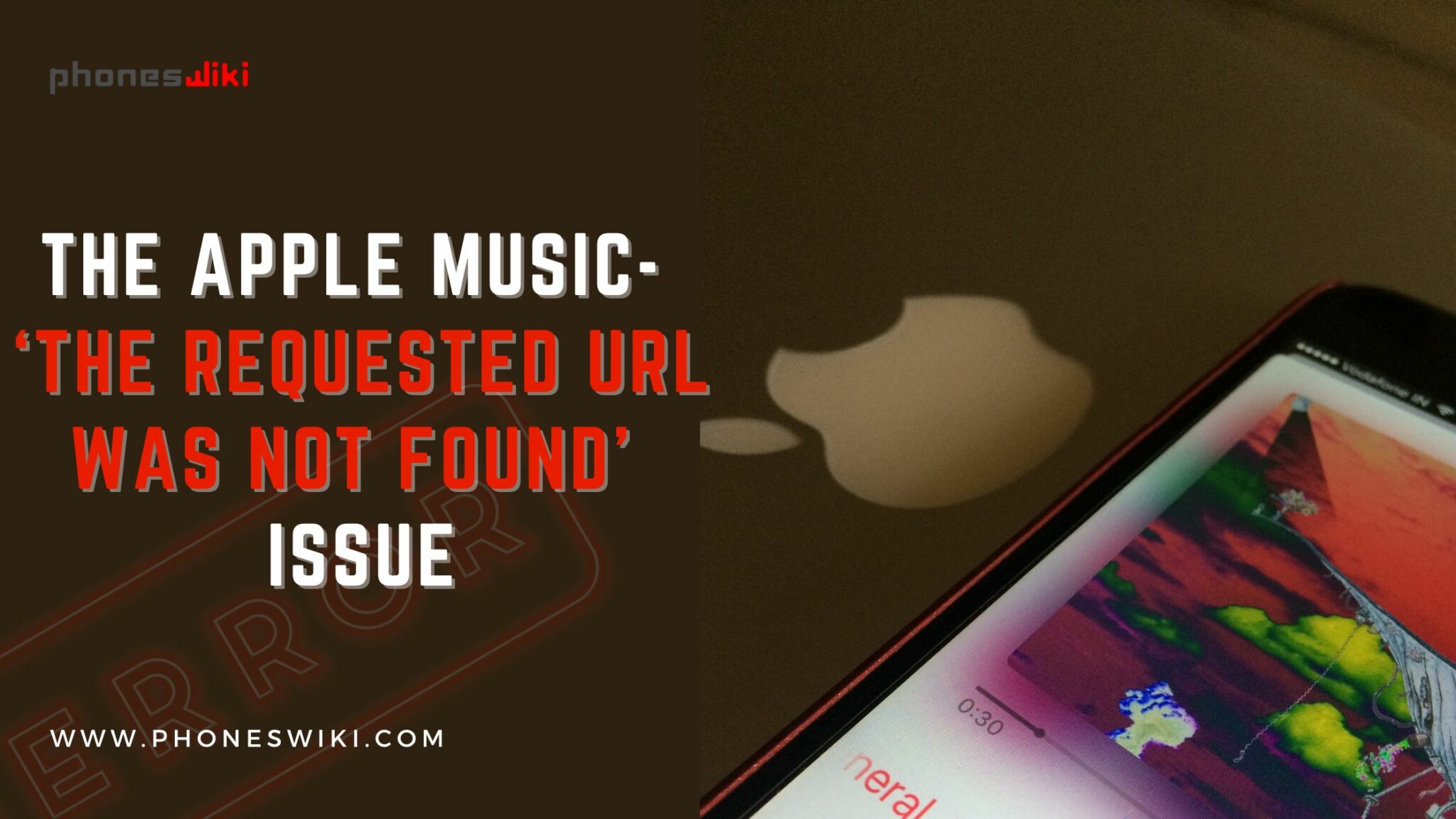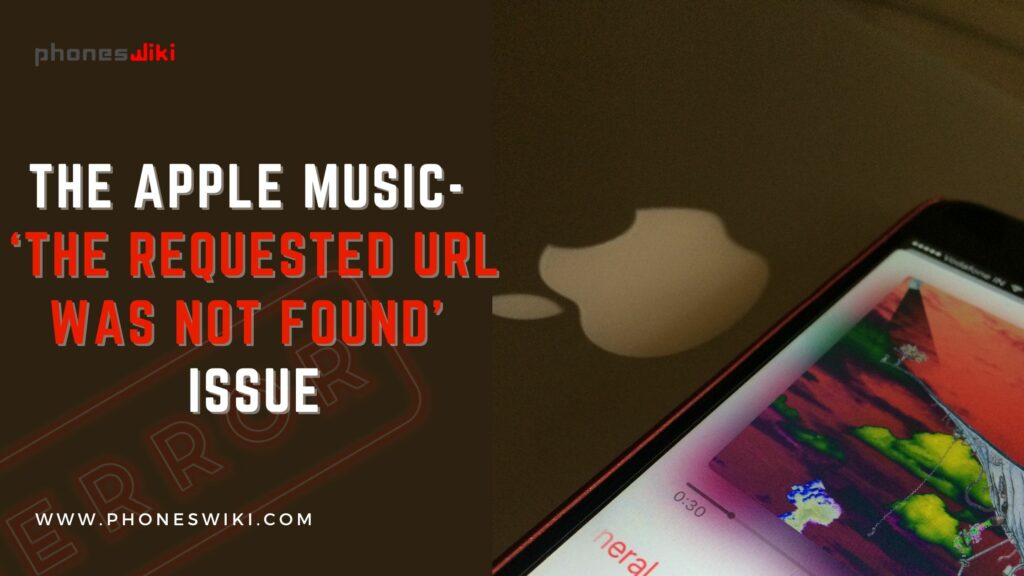 Many people enjoy it due to the variety of music it provides, as well as its functionality and accessibility. Apple Music, as wonderful as it is, is not without flaws. Apple Music reviews are not good in comparison to its competitors, as there are tons of issues with it on Mac OS and iOS. We already noted a few difficulties encountered by several users of this site. According to recent reports, many Apple Music subscribers are now seeing an error notification that reads, "The requested URL was not found on this server."
One such complaint reads on Reddit – I have supported iTunes since day 1, but it's really getting aggravating when you + an album to a playlist & it adds it backwards, also downloading the music & playing it and you still get a "The requested URL was not found on this server." in the middle of a song!!
Some have reported that the Apple Music app on iPhone prompts the error message "the requested URL was not found on this server." every 30 minutes. Apple quality standards are under question when a user reports the app shutting down for no apparent reason when a song is tapped, or the switch between Stereo and Spatial becomes unresponsive.
Some face an "an SSL error has occurred and a secure connection to the server cannot be made" and the request gets timed out with the music not playing at all.
These issues have been reported back for a couple of years and continue to persist to date.
To make matters worse, Apple Music customers report receiving a 'The requested URL was not found on this server' message when they are in the middle of their favorite music. This error message appears whenever impacted individuals attempt to stream their favorite music on the site. For some Apple Music has been found to be lagging, skipping songs, and stopping audio without any warning. Some users have tried restarting their app, clearing app data, and reinstalling the app without success.
Needless to say that this indifferent attitude of Apple has annoyed the users who are thinking of Spotify as a . better alternative. Let's find out what is the best method to deal with the apple music Unsupported URL glitch. Continue reading to get relevant solutions to these questions.
How to Fix The Apple Music- 'The requested URL was not found' Issue?
Apple tech support has not been able to resolve the issue of 'The requested URL was not found' in spite of troubleshooting with all possible root causes including internet or wifi connection. It is not a new issue. People have been found to be reporting for a few years. The developers have yet to react to the situation and come up with a fix to 'the requested URL was not found on this server' error. In the meantime, we have discovered various solutions that may assist resolve the Apple Music Unsupported URL issue.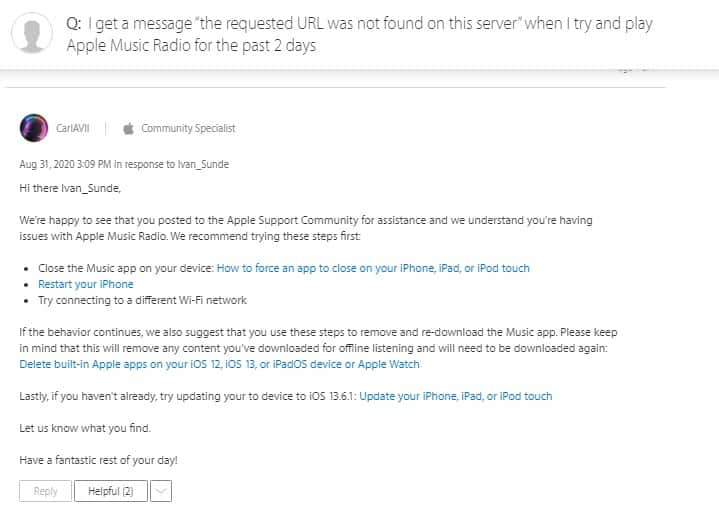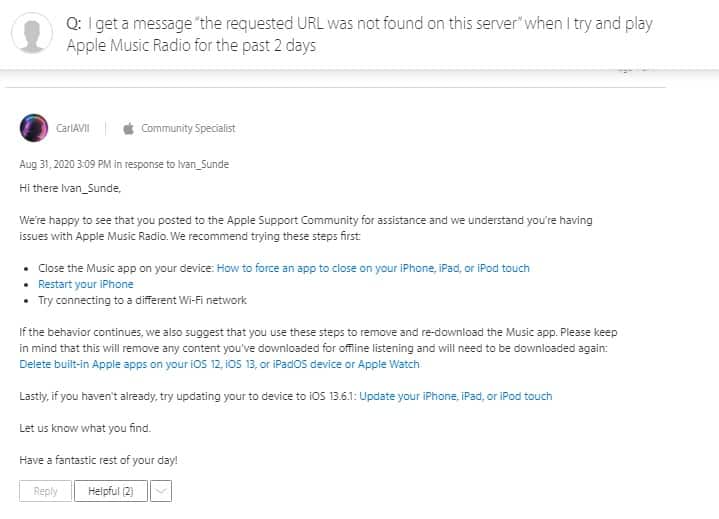 Solution 1- Force Close the Apple Music App
1. To close the popup, tap OK, and then swipe up from the bottom of the screen to bring up the App Switcher.
2. To force terminate the program, dismiss the Apple Music card.
3. Reopen Apple Music and attempt again to play the same song.
Solution 2- Restart iPhone
If you get the same requested URL that was not found a problem in the Apple Music app, forcibly restart your iPhone!
A new reboot will remove minor issues and may resolve the not found on this server problem!
Solution 3- Change the Internet Connection
When the requested URL was not found problem occurs while your iPhone is connected to a Wi-Fi network, turn off the Wi-Fi antenna in Control Center and force your iOS smartphone to connect to Apple's servers via Mobile Data.
Solution 4- Examine the Apple System Status
In this scenario, check to see if there is an Apple Music outage that may prohibit your iPhone from streaming the required music, resulting in the 'Not found on this server' message.
What to do:
Launch Safari or another Internet browser and navigate to Apple's System Status page. Check to see if there is a problem with the Apple Music service. If all of the statuses are green, go to the next repair.
Solution 5- Remove Apple Music
Last but not least, you may uninstall and reinstall the Music app. Using the Offload option, you may reinstall Apple Music without losing any of its documents or data.
Navigate to Settings -> General -> iPhone Storage.
Scroll down to find Music. Select Offload App.
After removing the app, the Reinstall App choice becomes accessible. To restore Apple Music on your iPhone, tap it.
Summing it up
We hope the programmers investigate the issue and resolve it as soon as feasible. For the time being, the precise reason for the unsupported URL problem is unknown. We have no idea when the formal fix will be released. Have you resolved the 'the requested URL could not be found' error? Did any of the suggestions above assist you? Do you have a clearer sense to opt for the best music streaming service? Share your thoughts in the comments area.