2021 has come and gone leaving us with the latest generation of Apple's popular iPhone lineup, the iPhone 13 series. Yet, with plenty of expectations slated towards an iPhone SE 3 2022, the question remains "Will there be another iPhone SE" in 2022. As of now, we do not have official confirmation on the iPhone SE 3 release, specs, price and even existence.
Fortunately, rumor mills are working at their own pace. There are speculative theories drawn up by Apple analysts like Ming-Chi-Kuo and the latest Chinese website MyDrivers give us a supposition of what the iPhone SE 3 2022 might be like.
Rumored iPhone SE 3 Specs
iPhone SE 3 2022 Display
iPhone SE 3 2022 display size is not likely to be changed. It will sport the previous-gen 4.7-inch display form factor and 750p display having a circular TouchID. It is tipped that there will be an LCD display upgraded from the existing OLED screen. iPhone SE 5G will launch with a design that debuted in 2014 with the iPhone 6. 
In case, Apple decides to make a change in design, users will get access to larger display areas. However, a major iPhone SE redesign is not expected before 2023.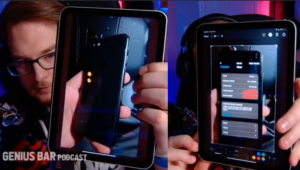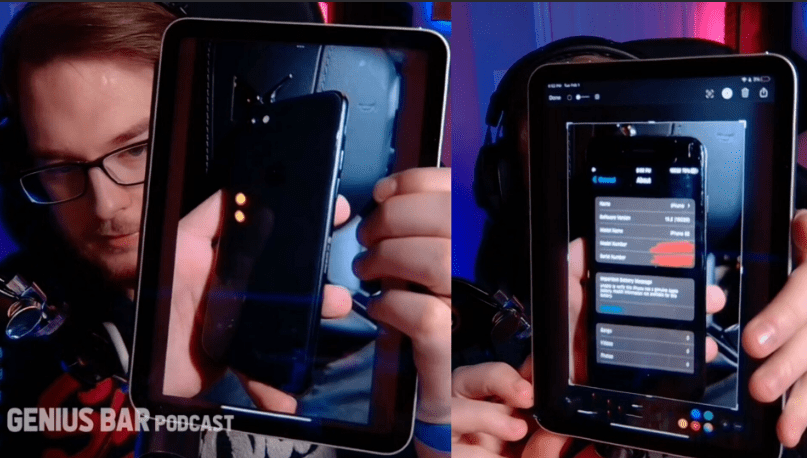 iPhone SE 3 Design
According to the website MyDrivers, the 3rd Gen SE model is likely to adopt the design choices of the iPhone XR. The chunky bezels will be likely knocked off for a notch design that will likely host the Face ID option. Besides, the XR design and Touch ID this model of the iPhone SE series might be the last which uses an LCD display before the company makes the permanent move to OLED displays.
The design of its body is expected to undergo change as well. As a result, one could expect a curved design over the more recent flat-edged sides. Moreover, a switch from the iPhone 8 design language to the iPhone XR is also expected. MyDrivers elaborates much on the current train of thought.
iPhone SE 3 Processor
Further internal specs suggest the inclusion of an Apple A15 Bionic processor and 5G Connectivity-a pretty substantial improvement over the previous 2nd Gen SE. iPhone SE 2022 will be using the same SoC used in the iPhone 13 series. It will run on the latest OS too.
iPhone SE 3 Cameras
The leaks say that iPhone SE 3 cameras will have a different resolution than its predecessor. The current configuration is a 12MP rear camera and a 7MP for selfies. It is hoped that the selfie lens may see an improvement in 2022.
Contradictory Rumours for iPhone SE 3 2022
Some of the more prominent Apple theorists have issued statements and retracted them in favour of other developments. Ming Chi Kuo and Ross Young had initially suggested a design choice akin to that of the iPhone XR. This meant the potential of having a 6.1-inch screen, a theory that didn't sit well with some of the fans of the SE's relatively small form factor. However, as I stated earlier they did change their statements and mentioned that the iPhone SE 3 may retain its original design.
There are further speculations regarding the 4th gen version, but that's just wishful thinking. As for the reliability of MyDrivers' suggestions, they're a mixed bag:
They once suggested the iPhone 7 Plus being called the iPhone Pro
Made the correct prediction of the iPhone 7 with 256GB storage
The 4th gen iPad Air would be launched in March 2021
The correct prediction of a larger iPad Air display.
iPhone SE 3 rumors seem reliable enough for now, but, only time will tell if they struck gold on their latest opinions.
When will iPhone SE 3 launch?
Work on the 3rd gen SE is expected to start sometime in December 2021 with the device expected to hit store shelves globally sometime in Spring 2022. The same has been speculated by MyDrivers too. In the absence of official confirmation, there are some sources that are hinting at an iPhone SE 3 launch happening in Q1 2022 on the basis of the latest renders.
Latest rumours about the 'SE', 3rd generation of affordable iPhones, iPhone SE 3 release date hint at Tuesday, March 8, 2022. Apple is supposedly planning for an Apple March event where it will debut iPhone SE 2022 aka iPhone SE 3 and an upgraded iPad Air. Apple is also likely to add 5G capabilities to the iPhone SE model from this year. We will witness the first-ever affordable iPhone SE 3 5G launch announcement happening.
Expectedly, the news about the event has not been officially announced. But it has come from notable Apple insider, Bloomberg's Mark Gurman. Check out his tweet below
In addition to the new iPhone SE 3 5G, Apple will roll out its plans for the next iOS 15.4 software update for iPhones and iPods. As per Gurman, the next confirmed event will happen in June during the annual Worldwide Developer Conference (WWDC) after the Apple March 8 event. It is during WWDC, Apple showcases its product lineup for the year including new software.
What will be iPhone SE 3 price?
Obviously, Apple will be launching its affordable iPhone SE 3 models, an update to iPhone SE (2020) at an affordable price range on 8th March 2022. It will be powered with a 5nm A15 Bionic chipset, 5G support, enhanced internals in 2022.
As per the latest discovery by Consomac about model numbers with the EEC, three new registrations have been put up on the offer. It gives hint that there will be 3 variants of the iPhone SE 3 distinguished by memory configurations. 
As per reports by GSMArena, iPhone SE 2022 price should hover around the iPhone SE 2020 price of $299 or $399. Macrumors has also reported that iPhone SE‌ 3 price in the USA, 64GB variant, will be $399. If Apple decides to double the storage topped up by 5G, add $100 on top of $399.
Expectations are set for a 64GB variant of the model to be released with the starting iPhone SE‌ 3 price in India 2021 set around ₹38,800. A pretty sound option if you consider the specs. Apple would like to keep iPhone SE 3 price in India at less than Rs 40,000 giving impetus to the country's manufacturing capacity and demand.
Check out what JP Morgan December analysis had to say for affordable Apple SE gen phones to have the potential to convert a billion Android users into iOS users:
Will the new iPhone SE 2022 support 5G?
The Apple iPhone SE 3 will be equipped with 5G connectivity instead of 4G as in the iPhone SE 2020. But it is rumored to be the last model in the SE lineup.
Are we expecting a new entry- iPhone SE Plus in 2022?
Yes, likely to be announced on 8th March 2022.
A plus-size SE phone has been revealed by Kuo as well as Tech YouTuber Jon Prosser for some time. The possibility of an iPhone SE Plus in the works has been doing rounds since 2020.
How long will Apple support the new iPhone SE 3 2022?
In the latest data published by Statista, including iPhone 12 series with iOS 15, one can see Apple extending support to OS on older iPhones. The Cupertino based company can be seen providing software support for almost a decade. While hardware support has been extended to 5 to 7-year-old handsets.
As per norms, Apple supports all iPhones as well as its flagship devices for 7 years from the last date it sold that model. In other words, the company will service for a price as long as iPhone was being sold by Apple for up to seven years.
As far as supporting operating systems and security updates is concerned, Apple will support the last three versions only.
So what do you think? Is the iPhone SE 3 2022 a valuable proposition, or is it yet another money-grabbing "upgrade"? Let me know in the comments down below. For more similar content visit our website here.