Since July, people who have been using MIUI 12 are complaining about battery performance and heating issues. Xiaomi has also confirmed that the latest version of MIUI has optimization issues, which result in higher battery usage. One can locate such issues being discussed on Mi Community forum. Replying to one such query, a moderator has corroborated MIUI 12 battery drain to be a known issue.
The reason cited for the spike in battery consumption after the installation of MIUI 12 is the OS's high in consumption of resources. The issue is not specific to any Xiaomi-eligible devices. Xiaomi is planning to address this issue with a fix soon but has not provided any hints about its release.
In one of the replies about the excessive Battery drain problems with awake time, a few workarounds were suggested in the Mi Community. This was for Xiaomi Mi 9T Miui 12 QFJEUXM Battery Problems thread.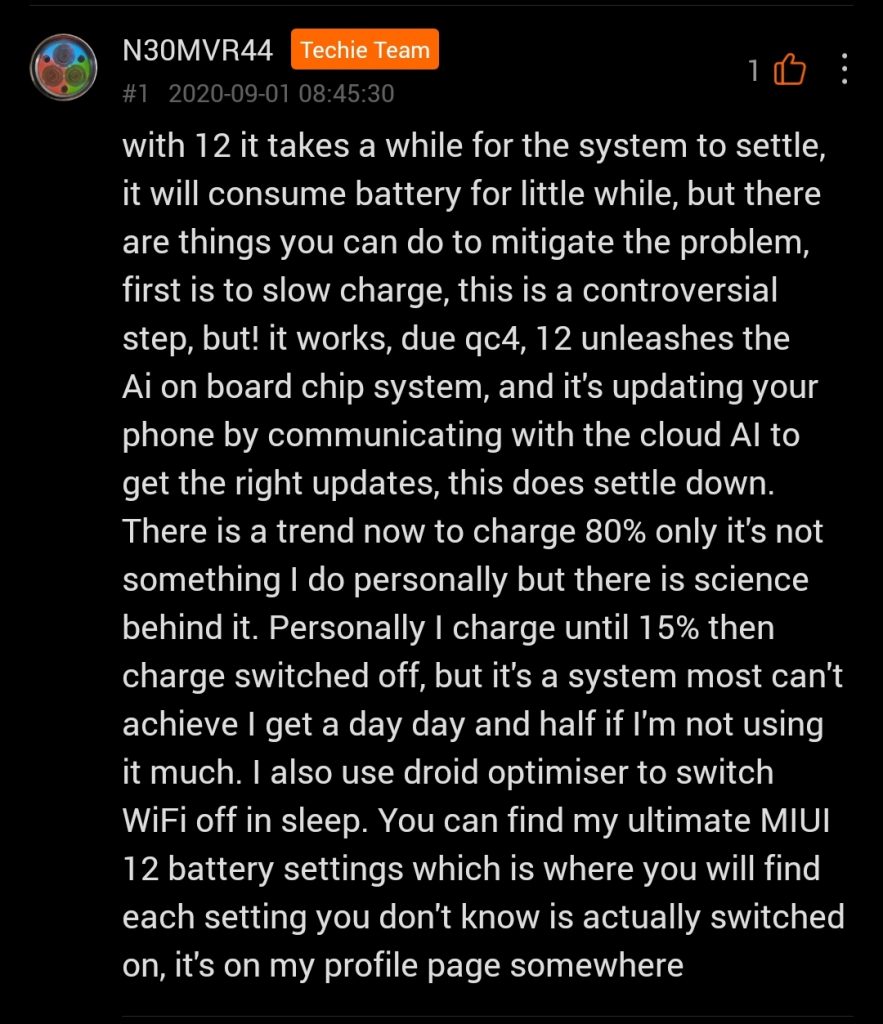 Maybe you can give the above a try. However, in the absence of a foolproof solution from Xiaomi, users have decided to come up with solutions themselves. You will find multiple forums claiming that they have a solution to MIUI 12 battery drain issue. However, fixes for searches such as "MIUI 12 battery drain k20 pro fix", "MIUI 12 battery drain mi9t," and "MIUI 12 battery drain mi 10" are not perfect.
They work only on certain Xiaomi devices with certain pre-settings. However, these workarounds can help to address the MIUI 12 battery drain issue to a certain extent, until the company comes up with a permanent solution.
If you are one of those people who are facing the MIUI 12 battery drain issue, here is a fix that might work on your phone.
MIUI 12 Battery Drain Issue Fix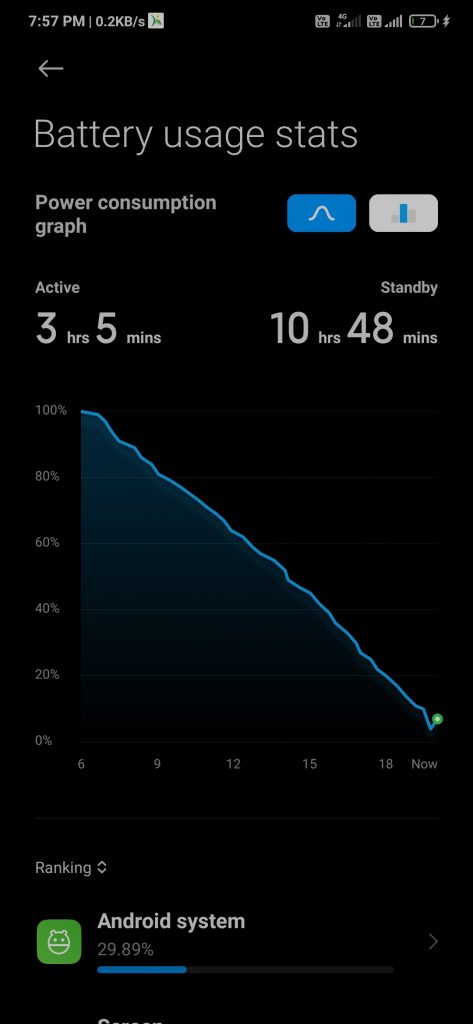 MIUI 12 update has brought battery drain issue, and some users are also claiming about heating issues. Here are the things that you can try to fix these issues on your own.
Disclaimer
Before you apply any of this fix, don't forget to take a backup of your important data. As this fix is not official, you need to understand that you are taking a risk, and we, at Phoneswiki, will not be responsible if you are unable to fix the phone.
Now that we are through with the disclaimer, let us take a look at the first fix.
Avoid Using Mi Account
For most people, the MIUI 12 battery drain issue is the biggest concern. One of the reasons behind this issue is the MI account. If you are using the MI account on your phone, please stop using it. It is a process that runs in the background all the time and hogs your mobile resources and battery. As a result, you see a sluggish performance, heating issue, and reduced battery backup.
Disable auto update of Apps
By default auto-download of Apps and apps updates is enabled. The feature saps up the battery leading to an unexpected drain. It is advisable to head to the settings and make necessary changes till a permanent solution is released by Xiaomi.
Update Your Phone
In many cases, phone manufacturers release an update to fix such issues. At the time of writing this article, Xiaomi hasn't released any such update. However, it would be helpful if you check for an update before trying any serious fixes. The chances are that Xiaomi has released an official fix before you come across this article.
You might also want to try clearing the cached data for the PlayStore. To do so, long tap on the PlayStore icon, select the App Info option and select the Clear Cache Data option followed by the Clear Data option.
Reboot your phone, and open the PlayStore. Tap the four horizontal bars on the left top section to access the menu. Go to "My Apps and Games" and ensure that you don't have any pending updates.
Factory Reset Your Phone
If you still haven't managed to fix the issue, try the factory reset option on your phone. At times, merely removing the app or profile doesn't guarantee success. In such scenarios, making a backup of essential files and doing a factory reset becomes a viable option. It might take some time, but there is a high possibility that it turns out to be the best MIUI 12 battery drain solution.
To perform a factory reset, follow these steps:
Turn off your phone and restart it by holding the volume down and power button.
By performing the above step, you will start the phone in recovery mode. Use the instructions mentioned on the screen to wipe the data on your phone.
The process would take a few minutes, but it will remove all the apps and data from the phone, which aren't present on it by default.
Once the process is complete, the phone will reboot, and you will be asked to set it up again. Follow the instructions to set up your phone for use.
Doing a factory reset would solve your battery draining and heating issues most of the time.
Calibrate Battery
Another MIUI 12 battery drain fix that you might want to try is battery re-calibration. To recalibrate the battery, you need to charge your phone to its full capacity. In the next step, use your phone without any further charging until it gets completely discharged and turns off.
You need to discharge your phone so that it doesn't boot again. Once you have reached that stage, use the official Mi adaptor and cable to charge your phone. Don't turn on the phone until it has been charged to its full capacity.
Once the battery gets charged to a hundred percent, it gets calibrated. Turn on your phone now, and you can use it.
This step might help you solve the MIUI battery drain issue.
Other Fixes That Might Work
If the above fixes are not working, you might want to use some battery saving tips to increase the battery life of your phone. These steps cannot be considered as MIUI 12 battery drain fix, but they extend your battery life.
The first thing that you might want to try is to disable auto-sync data. Auto-sync is enabled by default, and it makes the backup of your app data on the cloud. This process consumes battery and system resources. As a result, you will notice that your phone is heating up and not lasting as long as it should.
To disable auto-sync, go to "Settings" and select "Accounts and Sync" from the menu.
The second fix involves disabling location permission for unwanted apps. Many apps ask you to let them access your location. These apps use GPS to access your location even when not in use. This process of accessing your location is not only a threat to your privacy, but it also drains the phone battery.
To deny unwanted apps, the ability to access your location, open "Settings," go to the "Location" option, and tap the "App Permission" option. Here you can see which apps are allowed to access your location. You can deny permission to selected apps or turn off location access for all the apps with a single tap.
It would be better if you deny location access to all your apps. It would improve your battery performance without affecting the apps. The apps would ask you to allow them to access the location when you open them next time.
Lastly, many people use third-party apps to improve the performance of your phone. Xiaomi and Poco devices come with a built-in application called Cleaner that optimizes your phone's performance. Use it instead of any third-party apps.
Also Check: How to fix Galaxy S10 battery drain after OneUI 3.0 (Android 11) update
Conclusion
These are some tips and tricks that might help you resolve the MIUI 12 battery drain issue on your Xiaomi or Poco device. However, these fixes are not official and might not work in your case. They might also cause some other issues with your phone. So, try them at your own risk.
Many of you would be wondering whether you should upgrade to MIUI 12? Well, experience says whenever upgrades from MIUI 10 to MIUI 11 or MIUI 11 to MIUI 12 have happened, there are bound to be annoyances. MIUI 12 is much better than MIUI 11 when it comes to architecture and an all-new animation engine.
Xiaomi has accepted that the MIUI 12 has battery draining and heating issues. They are working on a solution and might release it soon. If you are uncomfortable with the fixes mentioned above, I would suggest you wait for the official fix.