SMS has been the most popular and reliable mode of communication on mobile devices for a long time. RCS Messaging is popular for its simplicity, convenience, and reliability. Most people can use it without needing help. It suits the personal as well as a professional requirement.
However, SMS is limited. Its functionality has not changed to accommodate the need for sending images, audio files, video, and other media types. The increasing demand for multimedia messaging has prompted the use of more advanced services. Rich Communication Services (RCS) messaging is one of the most popular options. Here are a few important things to know about RCS messaging:
RCS is an end-to-end messaging protocol. It is part of the modern Advanced Messaging standard that is meant to improve the functionality of messaging. In addition to messaging, RCS also allows you to send high-quality pictures. It also allows video calls, location sharing, and group chats. It supports typing indicators and reading receipts. The IP-based service is meant to replace traditional SMS. Its most attractive features include:
Content sharing
Location sharing
Sending messages over Wi-Fi
Group chat
Network-based blacklisting
Verified Sender feature
Branded design
Unlike the traditional SMS, you can integrate RCS with contact apps to see others that support the service or share contacts.
Who Supports and Adopts RCS Messaging?
Google has always given the right backing to RCS. They collaborated with Samsung to create Android devices that are ready for rich communication services messaging. 11 phone manufacturers, two OS providers, and 48 mobile carriers.
How Does It Work?
iMessage determines whether the other person has activated the protocol by using a central database. However, RCS Messaging is different. It operates through the carriers.
Since it is a feature of Google, Google determines whether the person you are trying to contact has activated RCS.
Enabling RCS Messaging
Your device is ready for RCS if you receive a notification about it. Using the prompts that appear on your screen, enable Chat features. You can start sending messages in no time. Note that you can only send messages to someone with RCS. If they do not have it, your communication will go back to the traditional SMS.
If you have not received a notification, you have the option to check in Android Messages settings just to be sure. Check the 'Chat' settings in the sub-menu. It will let you see if your device supports RCS. There are other settings that may allow you to enable or disable specific aspects.
RCS is secure. However, the messages are passed through Google servers. There is communication with your cellular network provider. Therefore, both of them can technically view your messages. Even though end-to-end encryption is not provided, the same applies to SMS protocol. Google lets your carrier handle messages if they have enabled RCS. They aren't hosted on Google servers.
There are a few reasons why RCS may not work the first time you try it. The best option is to try again. If it still fails, you may not have the app Carrier Services. It can be downloaded from the Play Store.
You may also have trouble using RCS with a virtual phone number. Google Voice number can mess up Messages upgrades making it difficult to connect successfully. You can solve the problem by stopping Google Voice from receiving and sending calls. On the Carrier Services app on your phone, click 'clear cache' and 'clear storage.'
The Advantages of RCS Over Messaging Apps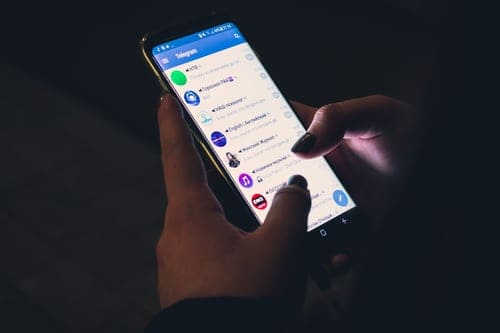 Even though RCS has many distinct similarities to messaging apps, it has plenty of advantages over it. Some of them include:
Businesses can use RCS to gain control over their branding. It is a lot better than SMS and other messaging protocols that do not have this option.
RCS is great for businesses because it allows customers and business owners to verify each other's identity. It promotes transparency as users' numbers are tied to their company or passport accounts.
Many RCS consumers trust it. Even though it lacks end-to-end encryption, it is safe and reliable.
When you do not have an internet connection, RCS messages are sent as SMS. The SMS fallback options make it very reliable.
In conclusion, RCS has plenty of benefits that make it stand out. While iPhone users have been using iMessaging for a while, Android users have had to use the traditional SMS. While SMS is convenient, it is limited. It offers no option to send audio files, videos, or images. RCS messaging is a valid option as it offers the convenience of SMS with extra features.