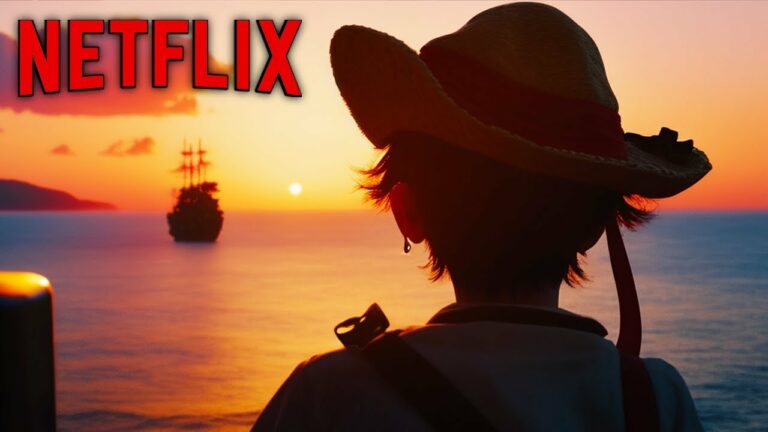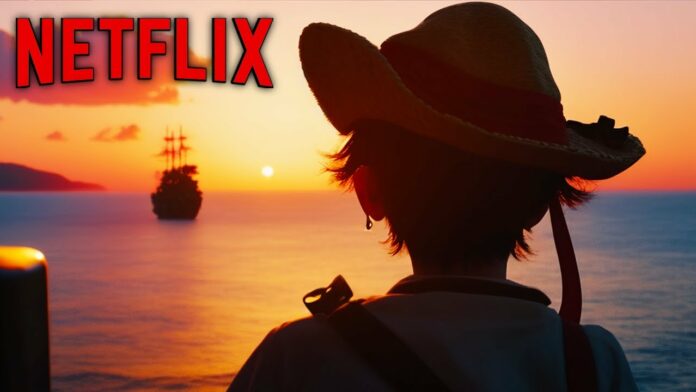 The long-awaited day has arrived – One Piece Live Action Season 1 is finally available for streaming on Netflix. As you prepare to dive into all eight episodes of the live-action adaptation, it's essential to consider the parents' guide and age rating to determine its appropriateness for kids.
One Piece, a Netflix original series created by Matt Owens and Steven Maeda, draws inspiration from Eiichiro Oda's renowned manga series of the same name. The story follows the journey of young pirate Monkey D. Luffy as he gathers his pirate crew, acquires a ship, and embarks on a perilous voyage across treacherous waters in search of the world's most legendary treasure, aiming to become the King of the Pirates. The talented actor Iñaki Godoy portrays the lead character, Monkey D. Luffy. The ensemble cast includes Mackenyu, Emily Rudd, Jacob Romero Gibson, Taz Skylar, Vincent Regan, Morgan Davies, and more.
For parents seeking to gauge the appropriateness of Netflix's One Piece TV series for their children, it's important to know the show's age rating and any potential concerns. As One Piece's highly-anticipated live-action adaptation sets sail, it's expected to attract a new generation of fans to the franchise. Parents, however, may want to gather information on whether One Piece is suitable for kids, its age rating, and any content that may require consideration.
What is Netflix's One Piece anime rating?
Netflix's live-action adaptation of the One Piece manga series carries a TV-14 rating in the United States and a PG-15 rating in the United Kingdom. This indicates that Netflix considers the show suitable for viewers aged 14 and above.
Parents who plan to watch Netflix's One Piece series with children under 14 should take note that the streaming page mentions the inclusion of depictions of self-harm, explicit language, and scenes of violence.
this rating doesn't consider individual preferences regarding the level of comfort with live-action versus animated violence. Additionally, this rating is specific to viewers in the United States.
Is Netflix's One Piece appropriate for kids?
Although the page doesn't address sexual content, nudity, or drug abuse – none of which play significant roles in the original manga or anime – parents should be aware that in the first episode of the Netflix series, there is a scene depicting a male character nude from the back.
While some characters in the series smoke and consume alcohol, the show does not endorse or promote such behaviors. Often, these elements are used for comedic effect.
The majority of violence in the show is of a "slapstick" nature rather than realistic, and explicit deaths are seldom graphically portrayed on screen. However, children who are sensitive to the sight of blood during fights, categorized as "moderate" in the original anime, might find this aspect concerning.
It's important to highlight that the live-action series does not shy away from depicting graphic violence. For instance, the first episode features a pirate being bisected – while not excessively gruesome, this level of violence could be overwhelming for cautious parents watching with children aged around 14 or 15.
Themes such as slavery, theft (in the context of pirates), and human experimentation are also explored in One Piece, but they are handled at a level unlikely to raise significant concerns among conservative parents. However, these themes are not expected to be central in the first season of the Netflix series; they become more prominent in later storylines.
Language usage is a key consideration for parents. While the original manga and anime contain curse words like sh*t, damn, and bastard, it remains unclear how extensively such language will feature in the live-action adaptation.
In spite of these minor "adult" elements, the original One Piece manga and anime are generally regarded as suitable for audiences of all ages, with many of the concerns likely to be aspects younger viewers may not fully grasp.
In summary, the main point for cautious parents to note is the language and some violence, as the original series is commonly deemed appropriate for a broad audience. However, parents are advised to preview the content themselves before permitting their children to watch.
Below is a compilation of scenes from the One Piece Live Action season 1 that many parents might find unsuitable for young children:
A public execution involving a man being impaled by two swords.
A young boy engaging in self-harm by using a knife to stab his cheek.
Scenes of violence where a pirate wields a spiked iron mace to kill others. Blood is shown splattering as victims are struck, and a particularly brutal murder leaves a pool of blood on a ship's floor.
A sword fight between two men resulting in one of them being split in half. A significant pool of blood forms around the separated body.
Instances of profanity used by a young boy, including the word "a**."
The use of the curse word "sh*tbag" by a young boy.
Characters employing explicit language, including "sht" and "fcking."
Graphic depiction of a severed, bloody leg.
A woman self-inflicting wounds by repeatedly stabbing herself in the arm.
Depiction of a severed head inside a bag.
Nudity of a male character, revealing only his buttocks.
Use of red smoke causing unconsciousness.
Distortion of a person's body beyond natural proportions.
Visualization of a person's body splitting into pieces and levitating.
A violent clash involving guns and swords between two pirate crews, leading to casualties and injuries.
A teenager trapped in a box filled with seawater.
A massive sea creature emerging from the water and biting off a person's arm, with blood visible on the person's clothes. This might be distressing for young children.
Graphic depiction of a person's brutal death from being stabbed in the chest with sharp knives, with visible blood on the blades and clothing.
A person being struck on the head with a bottle.
A climactic battle at the season's end resulting in somewhat bloody fatalities of several characters.
These scenes are just a selection of potentially inappropriate content for young children. Our recommendation is for parents to assess the series themselves before allowing their children to watch it.