You've got your iPhone and you must have created an ID for your Apple account for the same. This ID account gives you free access to both FaceTime and iMessage. Both these apps let you chat through video or text with others without needing a cellphone plan. The only thing you require is internet connectivity. Before you use iMessage activation on your Apple, you must activate it. Mostly, it activates right when you finish setting up your device. But sometimes, it requires more than a day to gain activation. In such cases, your screen will continue to display the iMessage waiting for the activation message.
If your iMessage is stuck on this message for more than 24 hours, it means an error has occurred and you have to resolve it.
Why Did You Get the iMessage Activation Unsuccessful Or iMessage Waiting For Activation?
You receive the iMessage activation unsuccessful iOS 16" when your device is unable to use this service. There can be one or more reasons why my iMessage activation is waiting.
There is a temporary software glitch because of an iOS update.
Your carrier does not provide you with an activation SMS.
Your device settings are incorrect.
Apple servers are down.
An issue with the Apple iCloud account
You have mistakenly deactivated iMessage.
Your phone number is not selected to send and receive iMessage texts.
Your phone is not connected to a stable internet connection.
Apple has suspended iMessage waiting for activation services for your Apple ID account.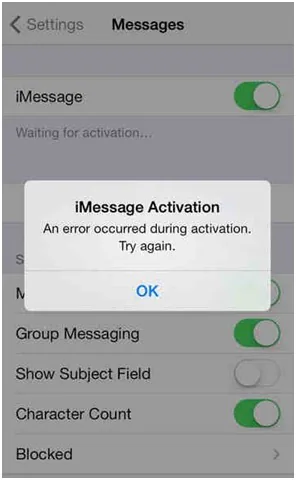 How to fix the iMessage Waiting For Activation Issue?
Method 1. Check Your Internet Connection
iMessage is different from regular texting or phone calls and needs the internet. If your data plan is expired or you are not connected to a stable connection, it won't work.
Open your connection and try to load numerous websites at once. If the loading speed is too slow or you are unable to load websites at all, there is a problem with your internet connection.
You need to restart your device. If you still see the message 'iMessage waiting for activation airtel connection' or Vodafone connection, you have to contact the service provider.
2. Check Your Device Settings
If you are still receiving the iMessage activation, this can be due to improper settings of your device. Incorrect date and time settings can mess with Apple's server. To fix this, you need to:
Open the settings options.
– Tap General.
– Open date & time settings.
– Select the option to automatically set the date & time.
– Save the changes.
– Restart your device.
– After restarting, check iMessage for activation.
  3. Check the Server Status of Apple
While trying to get activated, the iMessage contacts Apple's server to check if you are a genuine Apple user or not. In case, Apple's servers are not working, the app may take time to activate.
You can track the status of Apple's server from its website. If there is a green circle against iMessage, it means the server is working fine. But if there is a red or yellow dot against it, the server is having an issue and your iMessage activation unsuccessful.
 4. Refresh the Contacts to iMessage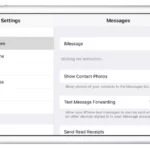 In the Settings app of your device, you can toggle iMessage activation off or on. These toggles turn off the services. However, you may also refresh the connection to Apple's servers.
Follow these steps:
-Open the Settings icon on the device.
-Select the Messages option.
-Click on the iMessage activation button to turn it off. It will have a gray background on being off.
-Choose settings in the top left corner of the screen and go back to the settings page.
-Restart the device.
-Go back to the settings and turn on iMessage.
-Check the app to see if you are still getting that iMessage waiting for activation.
5. Sign Out-and-In to Your Apple ID Account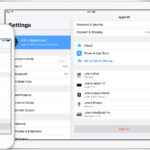 You can use iMessage using your Apple account. This account uses iCloud to access the other services from Apple, which need that ID. Refresh your Apple ID to fix this problem.
-Open the Settings application on the device.
-Enter your name at the top of the screen.
-There is an option for signing out of Apple's ID account.
-Enter the password and log out.
-Once you have signed out, restart the device.
-Now start the iPhone again and open the Settings app.
-You may see a message, signed out of iMessage waiting for activation.
-Log into your account and check iMessage for activation again.
6. Factory Reset Your Device
Maybe you have inserted a new SIM in your iPhone and this can be a reason that your iMessage is not working or getting activated. If your new SIM is not yet activated, you will get an iMessage waiting for activation of the new SIM.
But if your SIM is activated and things are not working fine, you have to try the factory resetting option. A factory reset changes the device's settings, data, and apps to default. It comes to a state when it was during the first purchase.
This is guaranteed to work for all apps on your iPhone. Before you go for a factory reset, you must save all important data in your phone as there are chances of losing it.
7. Contact the Carrier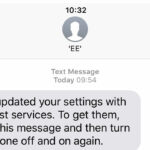 If despite trying all measures you are still seeing the message, waiting for activation, it could be because the iMessage activation fails to send the activation SMS. In this case, you need to contact the carrier and they will provide you with an activation SMS.
Once you receive the SMS, you may enter the desired details for activation. The carrier may charge a nominal amount for sending this activation SMS.
8. Update Your iPhone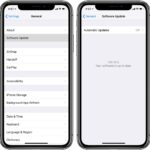 You must keep your devices activated and use the latest version of software to continue with iMessage. If you are getting a message like iMessage activation unsuccessful on iPhone 14" it means you need to update the device.
For this, you may check the software updates available in the general option of the settings application. This page will tell you about all the available updates. You can go for the necessary updates and install it.
Your iPhone will restart automatically after the update.
9. Activate iMessage Using Phone Number
To know how to iMessage activation with a Phone number you have to follow these steps.
-Open the iPhone settings and check the 'Messages' option.
-Turn on the toggle for iMessage.
-You will receive a confirmation message saying that the carrier will charge SMS money.
-Click 'Ok' to begin.
-Enter the details and wait for iMessage to activate.
-Select the option 'Send and Receive.'
-You will see the use of your Apple ID for the iMessage option.
-Sign in to your Apple ID account.
-Enter the desired phone number where you want to receive the message.
-You will receive iMessage activation to the phone number.
10. Consult Apple Support
If none of the above-mentioned methods work and your iMessage waiting for activation, there is a chance that your device has a major issue. You need to contact Apple support. You can use your computer or phone to contact Apple's support team.
Hope the above solutions help to fix the issue. If the problem persists, you can reach Apple's support team through chat, call, or social networking websites.
Frequently Asked Questions
1. How do I activate my iMessage account on my iPhone?
You can activate your iMessage account by going to Settings > Messages > Your Number and enter in your Apple ID and password. Once you have activated your account, you will be able to send and receive messages as usual.
2. How can I get iMessage on my iPhone?
The easiest way to get iMessage waiting for activation on your iPhone is to download the iMessage app from the App Store. After you install the app, open it and sign in with your Apple ID. Next, start sending and receiving messages by opening the Messages app and selecting iMessage from the list on the left.
3. How to find iMessage in the App Store?
If you have an iPhone, iPad, or iPod touch, open the App Store and search for "iMessage". If you have an Apple Watch, open the App Store on your watch and select " Messages" from the menu.
4. I've heard that you can't iMessage activate a domain name with your Apple ID. Is that true?
That is not true at all. You can activate a domain name with your Apple ID using our online iMessage activation process.
5. How can I make sure that my iMessage account is activated?
There are a few ways to ensure that your iMessage activation is activated. You can contact Apple Support and they will be more than happy to help with activating your account. You can also check our activation guide below to see all of the different ways you can activate your iMessage account.
Conclusion
If you're one of the many iPhone users who rely on iMessage to communicate with your friends and family, you're probably aware that the waiting for activation feature can be a bit frustrating. With iOS 16, however, things have changed. Starting with this Fall's update, apps are allowed to run in the background without requiring user interaction. This means that iMessage will be able to remain open in the background while you do other things on your iPhone, which should make communication with your loved ones much easier. So if you've been holding off on updating to iOS 16 because of concerns about the waiting activation feature, don't worry — it looks like those days are behind us!