FaceTime not working becomes a major issue when the video call with your friends suddenly stops working. But when you notice your FaceTime not working on iPhone or Mac, then there are few elementary checks that can help you fix the issue. The most basic tasks are to update to the latest iOS version, restart device or check the time and location. If you are also facing one of the common complaints are "Why am I not receiving Facetime calls" or why is my "Facetime not working for certain contacts" or why is my "Facetime not working on WiFi" or even "Why is Facetime not working today", check out below!
These common workarounds will help fix the FaceTime not working issue all by yourself thereby relieving your stress. Besides, the guide specifies some of the most effective tips to solve the concern at home are given below. The common tips to make Facetime working again are listed in order or complexity. Check them out and let us know which one worked for you!
How can I fix FaceTime not working bug?
Many a times, the latest iOS updates roll out break the normal Facetime function. The recent one was iOS 16.2 rolled out which meddled with the FaceTime normal function. Since the glitch is quite persistent, the guide to fixing the Facetime issue here is to help. The most common FaceTime not working tips will allow you to know about common issues and how to fix them by yourself in a jiffy.
However, before you start, ensure that your phone number or email address is added. facetime needs to reach out to counterparts using either of phone number or email address. This is the first step when we set up the device usually. However, if both phone number and email id get deleted or unchecked, you can run into problems.
To verify tap on Settings > FaceTime and cross check the added phone number, email address, or both. Add the details, if they are missing.
Fix 1: Check if Facetime app missing on iPhone/iPad
Sometimes, FaceTime app goes missing due to Content Restrictions. Before opting for any tip to fix, tap on Settings > General > Screen Time > Content & Privacy Restrictions. If Restrictions are enabled (ON), enter passcode on being prompted. Search if restriction is turned ON (GREEN) in Allowed Apps section for the FaceTime or Camera options, turn it OFF by sliding to white/OFF.
If teh Facetime app is accidentally deleted, redownload from the App Store.
Fix 2: Check with Carrier
This condition applies only when the Facetime call is being made over cellular network rather than on Wi-Fi. You can also check manually on Apple's website for your carrier. As a thumb rule, any carrier that is engaged in selling the iPhone also supports Facetime.
Fix 3: Check Internet connection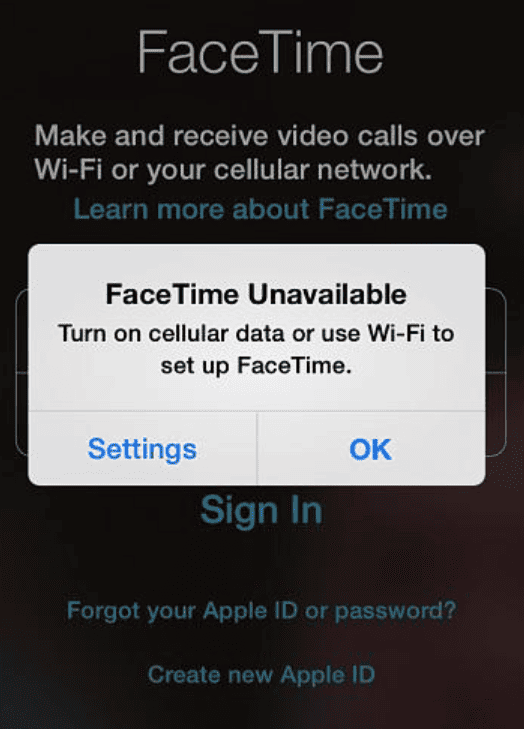 Do remember that Facetime on iPhone or iPad needs Wi-Fi or a cellular network to operate.
• Ensure Airplane Mode is not switched on
• You need to see that the Wi-Fi connection and/or cellular network is switched on.
• If it is not switched on, visit Settings to activate cellular data for Facetime.
• Make sure you are using the right phone number.
• In case you are unable to find FaceTime Settings, you need to visit your phone's Settings and look for the FaceTime feature. You will find Content and Privacy Restriction and then Allowed Apps. Make sure to see that the FaceTime app and camera have all the permissions they require for operation.
• Make sure your device is updated to the latest iOS 16 version
• Restart your device.
If FaceTime is not working for you, standalone FaceTime app that comes on iOS 7 and higher version can be given a try.
Fix 4: Is FaceTime down
It is very remote chance that Apple services may run into technical difficulties. But it cannot be ruled out. In other words Facteime down will be experienced by everyone. The status of every Apple service can be checked from Apple System Status website. In case Facetime is down, wait for Apple to restart the services.
Fix 5: Check if FaceTime is available in Your Country
Is FaceTime free internationally? Yes. Though, it's not available in every country. If you find that FaceTime calls aren't working on your iPhone, consult Apple's website to see if FaceTime is available in the country you're calling from. If it's not, there are a few workarounds for using FaceTime with a VPN.
Fix 6: Restart Device
The most common fix to FaceTime not working for one contact or on Wi-Fi, then the most obvious is to force restart your device. For this, you have to.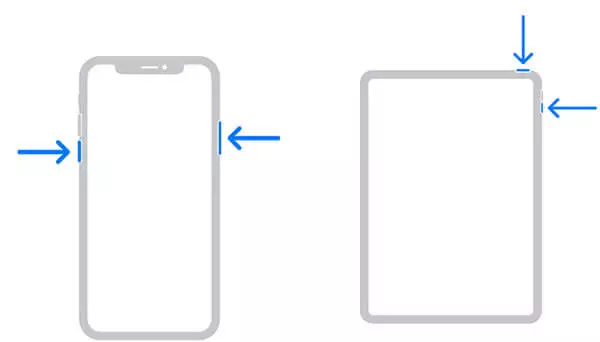 • Close all the running apps
• Click on the volume up button on your device and then tap on the volume down button.
• Now, have a strong hold on the power button of your device. You need to wait until the Apple logo appears. Make sure you do not release the power button until a power menu is shown on the screen.
• Wait until the device restarts to see if FaceTime is working.
Fix 7: Check FaceTime Settings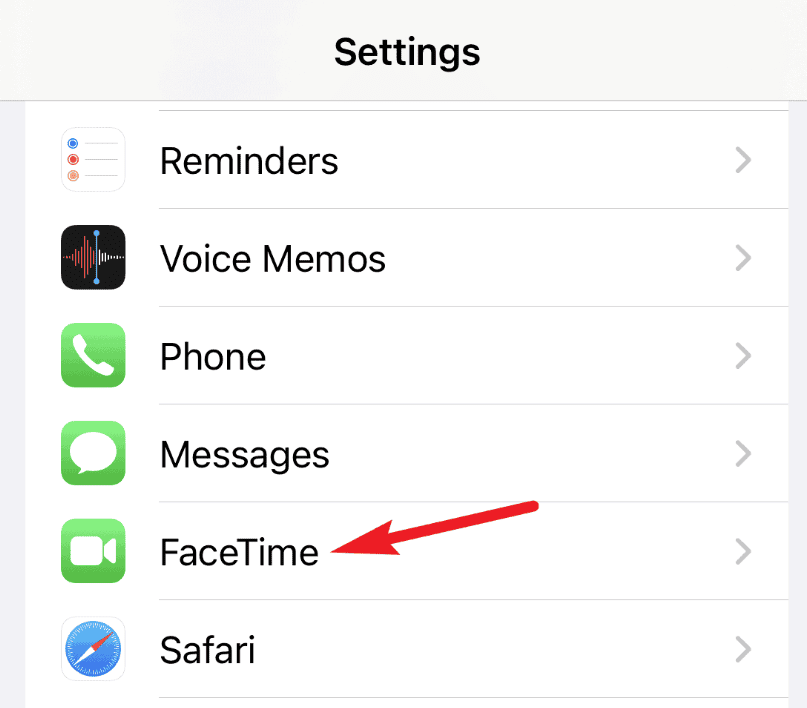 A major reason for iPhone FaceTime not working can be that you haven't enabled the FaceTime feature. If you are getting the message that there is an error during activation, this means you have a problem with the sign-in. Here are the possible steps to follow.
• Check your device settings and ensure that you are connected to Wi-Fi or a cellular network. Also, do check if you are using the correct time zone.
• Now, you need to restart the FaceTime application. For this, open Settings and then turn off FaceTime. Restart the device and then activate FaceTime back.
• To activate, tap the Settings > FaceTime. Slide FaceTime to on/green.
The process generally will take 24 hours to be successful. In case the problem still persists, update to the latest iOS version or contact Apple support.
Fix 8: Logout/Login Facetime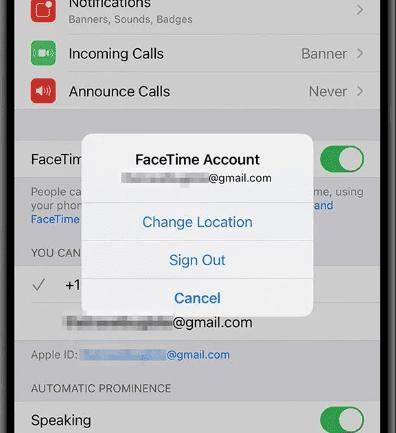 Sometimes there can be some lagging issues, or you might get stuck on the screen when connecting the message. Adding to the issue can be a problem with your microphone. When you have noticed screen share FaceTime is not working or the sound on FaceTime is not working, then the tips here will be helpful.
• You need to ensure that your device is connected to reliable Wi-Fi.
• Check for any software updates and go ahead with the same.
• Try resetting the networks on your iPhone or iPad and then restart the device
If you search why my FaceTime is not working, you will see restarting the device as the best solution. It is the easiest fix for the concern. You can even consider checking if your device is actually compatible with the feature. There can be certain updates available that will help solve the problem fast.
Fix 9: Check for Apple Updates
There can be situations when you notice FaceTime contact is not working. It can be quite frustrating, especially when there is an urgent call. The problem can occur when your iCloud contacts are not saved in the right format. So, disabling the contacts can resolve the issue.
• Visit Settings and then tap on the Apple ID
• Now click on iCloud and disable the contacts.
• You need to launch FaceTime and see if it is working. If the issue still occurs, then you need to open each of the contacts one by one and see if the contacts have any special characters or emojis. You need to edit it.
• Once you fix the contacts, the problem will be resolved.
Fix 10: Check if device is compatible with Group Facetime
You can make use of FaceTime on the MacBook when your device is compatible with the sharing screen. If you see shareplay FaceTime not working, then it can be because your device isn't compatible. Also, you can consider asking people to join one by one to identify if there is any other person causing the technical issue.
Further, FaceTime audio not working problems will happen when there is a network issue. You can even check if you have disabled the audio setting for your FaceTime.
Fix 11: Check Date & Time set to Automatic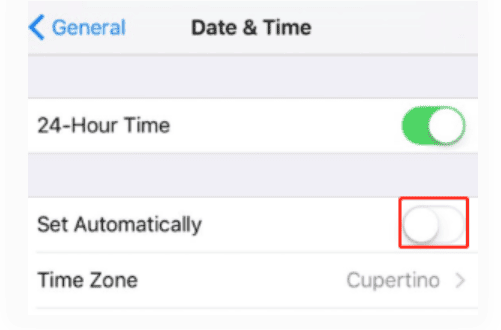 Apple FaceTime has been known to occasionally have audio and video glitches. One of the most common fixes is to make sure that your date and time settings are correct on your device(s). Whether you're using an iPhone, iPad, iPod, Apple Watch, or Mac, just make sure that you have an automatic date & time settings enabled.
Click on the gear icon in the top left to open the settings
Tap the General tab
Select the Date and Time
Check to make sure to toggle on the Set Automatically option.
Fix 12:  Disable low-power mode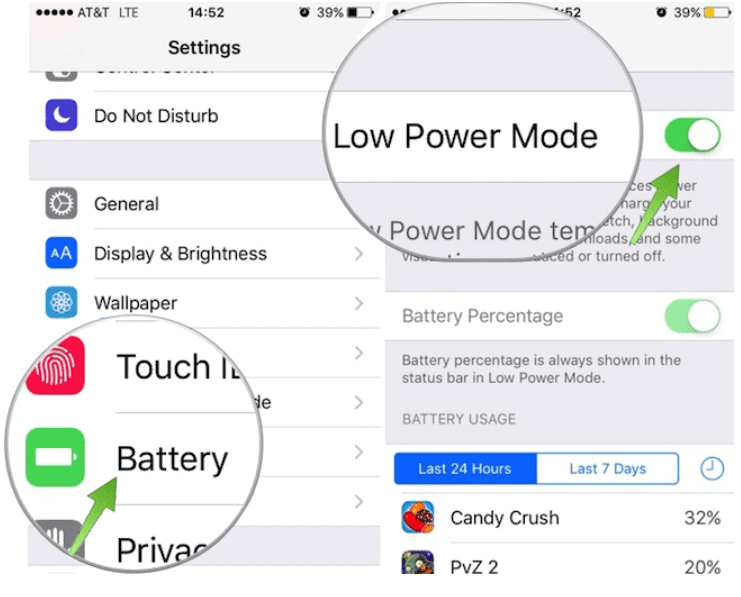 If you notice group FaceTime not working on your device, then you need to consider this is disabling the low power mode. The issue happens when the device is trying to save power. In some cases, you can also see iMessage and FaceTime not working together. For an easy fix
• Visit Settings and look for Battery.
• Disable the low power mode, or you can even consider plugging in your charger to perform a force restart.
• Wait until the device is fully charged and then see if the problem is resolved.
Fix 13:  Check if the user is blocked or you have been blocked?
Many a times, we block a user( or blocked by him)and can no longer FaceTime or receive calls from them. It can be verified by tapping on Settings > FaceTime > Blocked Contacts. Itw ill list out the contact names you've blocked. If you change your mind here, unblock by swiping to the left and tapping Unblock, and now you're ready to do Facetime video call.
Fix 14:  Close all apps
If you are doing Facetime from Android, close all running Android apps. There is a remote chance that some app might be interfering with Chrome.
Frequently Asked Questions (FAQs) on FaceTime not working
1. Why is Facetime not working today?
There are many reasons that Facetime might not be working today. One reason might be that there is a problem with the server that Facetime uses. Another reason might be that your internet connection is not strong enough to support Facetime. You can also check the Apple website to see if there are any known issues with Facetime. Apart from the technical issues, there are few glitches that can happen with your device.
FaceTime is not active
Network connection is erratic
Carrier has upgraded technically or does not support Facetime any more
Or, the receiver owns an Android or a lower version to iPhone 4 that doesn't support FaceTime
2. Why am I not receiving Facetime calls?
There could be a number of reasons why you're not receiving calls on Facetime. Check that your device has an active internet connection, that Facetime is turned on in your Settings, and that your contacts have your correct phone number or email associated with your Facetime ID. If you're still having trouble, try restarting your device or contact Apple support for more help.
3. How to activate Facetime?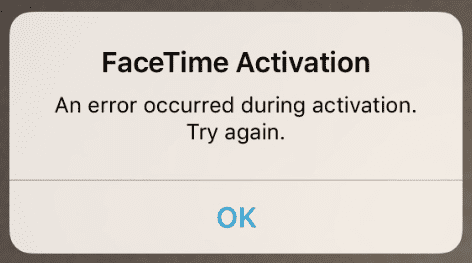 In order to use Facetime, you need to first activate it. To do this, go to your Settings and then scroll down to the Facetime option. Tap on it and then toggle the switch to "On." Once you've done this, you're ready to start using Facetime!
4. How to activate Facetime on iPhone?
There are two ways that you can activate Facetime on your iPhone. The first way is to go to your Settings and then scroll down to the Facetime option and turn it on. The other way is to go to the Camera app and then tap on the Facetime icon in the bottom left corner.
5. Why is the camera on Facetime not working?
There are a few reasons this might happen. One reason could be that you're not using the most updated version of the app. Check to see if there are any updates available for download. Another reason could be that your device's camera is physically obstructed. If there's anything blocking the camera lens, move it and try again. If you're still having trouble, restarting your device might help. Do keep in mind that Camera settings if tuned off, also turns off FaceTime.
6. Why is the Microphone on Facetime not working?
There are a number of reasons why your microphone might not be working on Facetime. The first thing you should do is check to see if your microphone is muted. If it is, then you will need to unmute it. Another possible reason is that your audio settings may be set to low quality. You can change this by going into the settings and turning up the audio quality. Finally, if none of these solutions work, then you may need to restart your device.
7. Why is Facetime Photo not working?
There are a few reasons that Facetime photos may not be working. One is that you may need to update your software. Another is that the app may not be compatible with your device. And lastly, the app may be having difficulty connecting to your camera.
8. How to fix Facetime black screen issue?
Primarily, it happens if you have accidentally selected an audio-only call. To fix it, check out the camera settings and select the right camera. In case the issue remains unresolved, follow the tips given above.
9. Why have the Airpods stopped working with Facetime?
There are few workarounds to fix the integration issue of Airpods with Facetime. Switch off and on Bluetooth on your iPhone/iPad, and disconnect any connected Bluetooth devices. Forrget connected AirPods and reconnect again. If you continue to face the issue, factory reset AirPods.
10: Why camera on Facetime is not Working
Apple devices are known to be the best for camera quality. In fact, the new iPhone upgrade surely has brought great features. So, clicking pictures or FaceTime with your loved ones will be fun. But there are some reported issues that you might face with iOS 16. If you are looking for how I can fix FaceTime not working on iOS 16, then the information available here will be helpful for you.
FaceTime camera not working
You can search online for my FaceTime not working to get answers to the concerns. But if you are facing a camera with the issue, then you can check out the details for help.
• If you notice the camera on FaceTime not working, then make sure that your iPhone is updated to the latest software.
• Now, you need to close all of the camera-dependent apps on the application.
• Try restarting the device and connecting back to FaceTime.
11: Why is Facetime not working on Mac
Most of the users have complained that FaceTime is not working on Mac. The list specifies the steps for help.
• Make sure to see you are using the right Apple ID for signing in and your system is updated.
• Check the time and date in the setting to guarantee you are in the right time zone.
• If you complain about FaceTime not working without Wi-Fi, you need to connect it back to the internet. This is the key to enjoying a seamless call experience.
Conclusion
The iPhone devices, despite being up to date with the latest technology, can result in certain concerns. Do share with PhonesWiki how you fixed Facetime not working issue in teh comments box.