Snooping 'round the internet can bring forth an avalanche of questions accompanied by a flood of answers. Of late, the increasing trend in live wallpapers has had us question the ease of access involved in its transfer from one device to another. Trying to transfer a live wallpaper is no herculean task. Hence, here's our compilation of solutions, along with possible scenarios that could entail their use.
The Live Wallpaper File
Live Wallpapers are mostly APK programs. In most cases, all you have to do is copy the APK file or in others, create the Live Wallpaper yourself. Creating one isn't that difficult really, here are a couple of steps that one ought to follow:
For iOS Platforms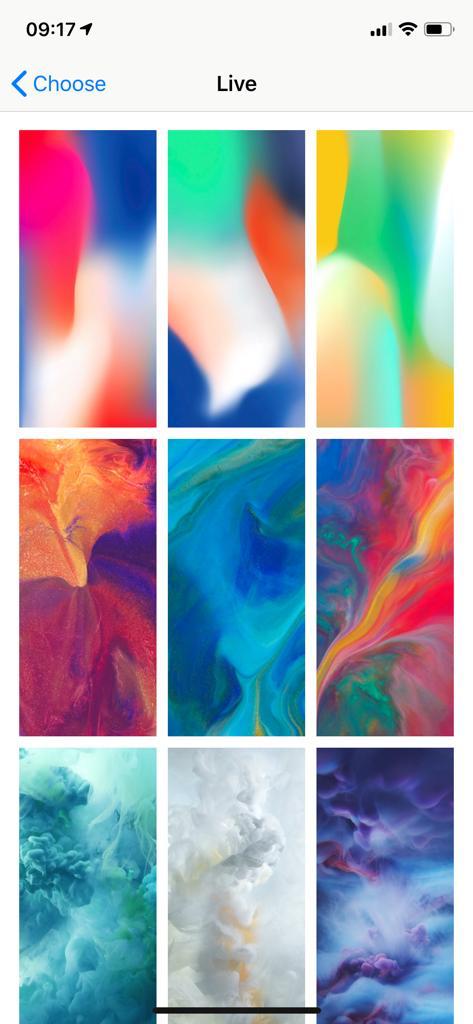 The iOS Live Wallpaper is featured on every device that carries iOS 13 or iOS 14. Having an iPhone 6S or any other later model qualifies for the Live Wallpaper feature.
Go to Settings and open Wallpaper.
Select Choose a New Wallpaper.
Scroll down to Live Photos.
Select a photo with the Live Photo switched On.
Select Set and Choose whether you'd like to have it on both the Home and Lock Screen.
Besides the built-in feature of iOS, there are several apps that can help out. Try Giphy for instance or intoLive.
For Android Platforms
Android doesn't have a specific Live Wallpaper option built-in. Instead, you can make use of some of the many options on the Play Store. Some of them offer their curated selection of Wallpaper while others allow you to create your own.
Try Muzei Live Wallpaper for aesthetically pleasing backgrounds that change with each day. However, if you like a little bit of cartographic nerdiness try the Cartogram app, it does require a little initial investment, but, if you can afford a Skin for a gacha character surely you can get this one too.
When selecting your own Android Live Wallpaper you ought to choose a video rather than a photo.
How To Transfer Your Favorite Live Wallpaper?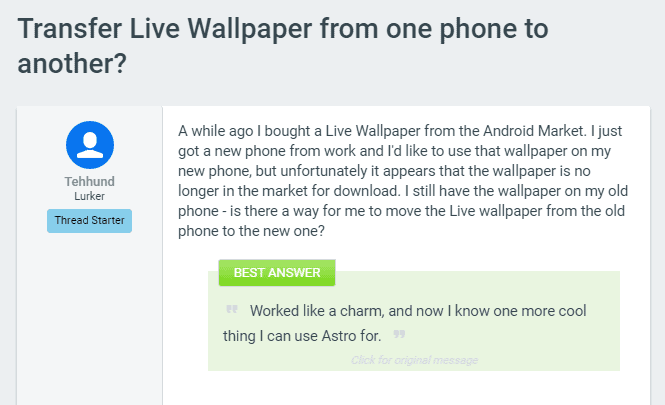 To transfer a live wallpaper from one smartphone to another, there are few options. Check them out!
Use a third-party app like APK Analyzer to export installed APK's from the older device. This can be done without root access to your device. After exporting it from the older smartphone you can later re-install it on the new device.
Alternatives like APK Mirror are also useful in the sense that they make a copy of the original file. You can directly copy the APK resources and save them in the new device under the same name. However, if you feel slightly overwhelmed by the technical process you can download stock wallpapers of numerous devices from STOKiE.
Another option can be to try a third-party file manager app like Astro File Manager to create a backup of the apk files on an SD card. These files can be transferred later on to a Dropbox account from where they can be accessed to any device.
Here are the steps to make it work:
Open Astro> Menu> Tools> Application Manager> Backup.
Click the Check Mark next to the APK and select Backup.
Copy of the APK is located on the SD Card at Backup/Apps.
Upload to Dropbox or any other medium of choice (Dropbox is preferred though).
Doing the Root method is bound to have a couple of issues, better stick to the aforementioned methods to avoid corrupting the file or its source.
Let us know your opinions in the comments down below. For more similar info head over to our website.