MIUI 13, the latest 2022 Android skin was released for eligible devices on 28th December 2021. MIUI 13 update succeeded MIUI 12.5 update and offered more flexibility and power over its predecessor. With MIUI 14 announced to be in the works, it was stipulated that a stable MIUI 13 update will be rolled out to all pending eligible Xiaomi smartphones by October 2022 end.
In the first phase on 28th December 2021, models such as Redmi Note 10 Pro, Xiaomi 11 Ultra, Xiaomi 11 Pro, Xiaomi 11, Redmi K40 Pro, Redmi K40, Xiaomi 10, Xiaomi 10 Pro, Redmi K30 Pro, Redmi K30 5G, Redmi Note 9 Pro, Redmi Note 10, Redmi Note11 5G, Redmi Note 9 4G, Redmi Note 9, and Redmi 10X Pro received the new skin.
The next set of devices that received stable MIUI 13 update was Redmi Note11 Pro, Redmi Note11 Pro+, Redmi K30 5G, Redmi K30i 5G, Redmi K30, Xiaomi Mi 10 Youth Edition, Redmi Note 9 Pro, Redmi Note 10, and few more. MIUI 13 Update has already been rolled out to almost 90% of Chinese variants.
However, many eligible Global (MI), India (IN), Europe (EU), Indonesia (ID), and Russia (RU) variants are still at different stages of beta rollout. If you cannot wait anymore but your phone is eligible to receive a stable ROM, then there is a simple trick to force install MIUI 13 manually.
How To Force Install MIUI 13 Manually?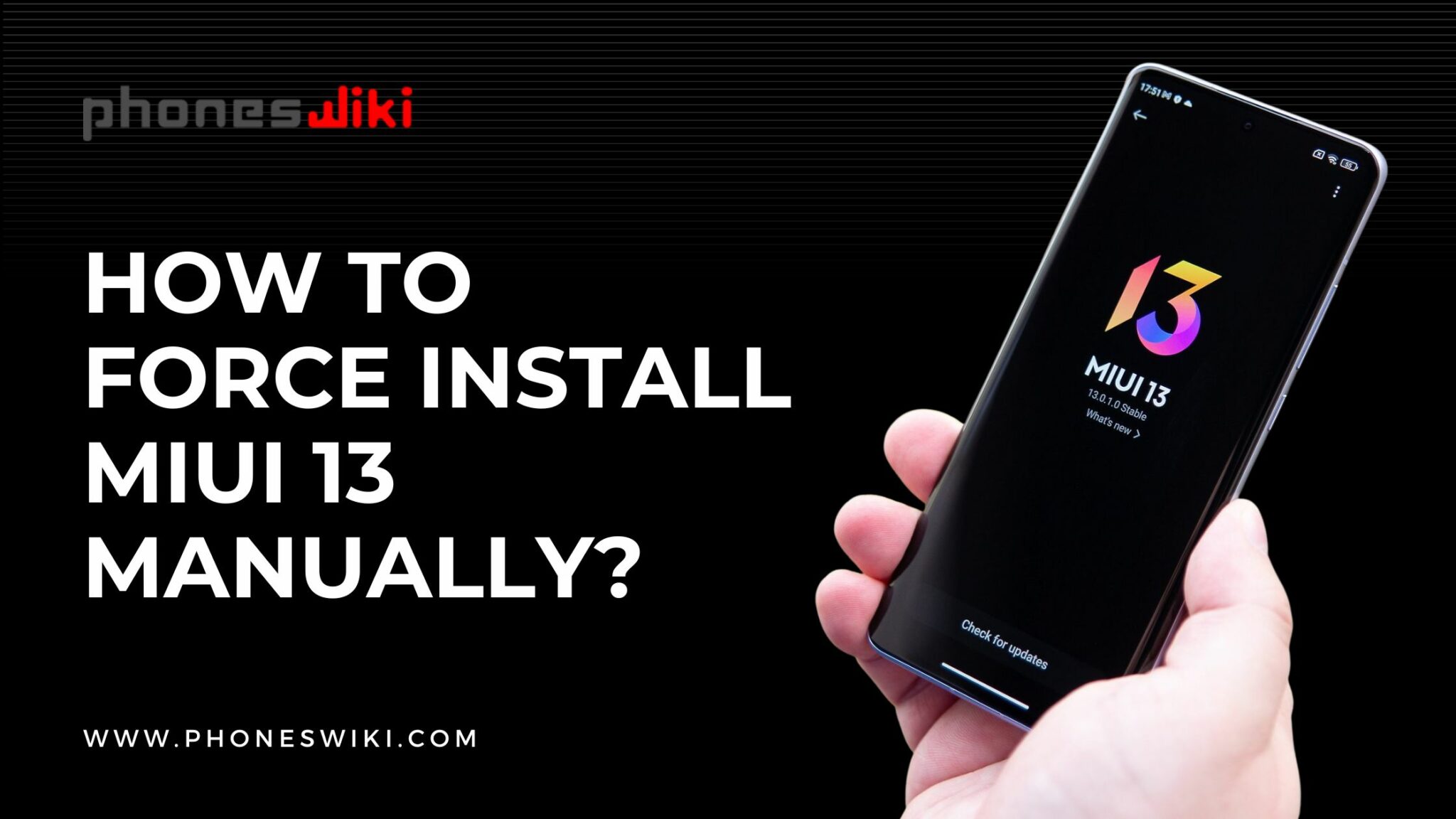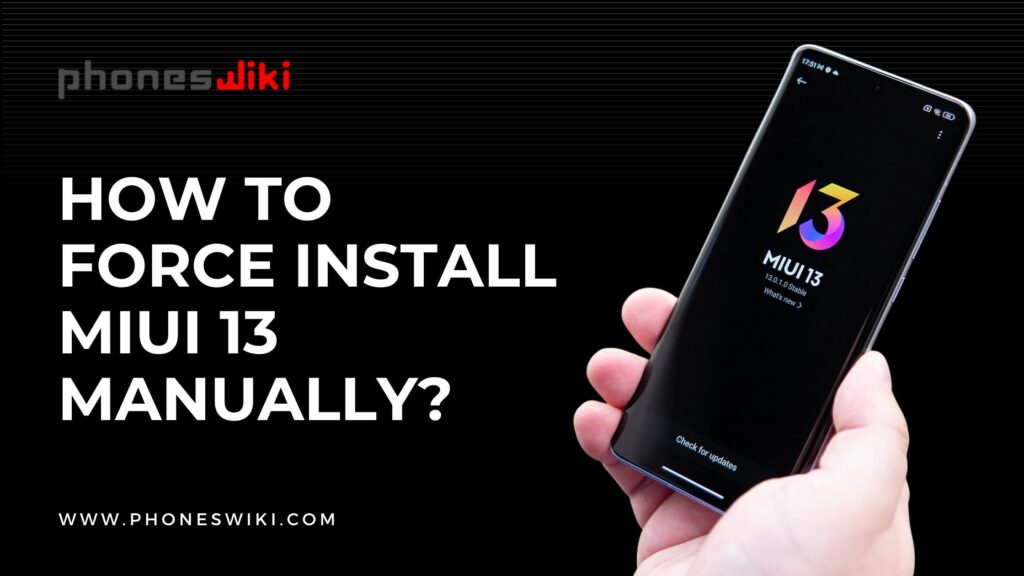 Many users want to know how to install MIUI 13 manually, Before you proceed to force install MIUI 13 on your device, it is always advisable to crosscheck for any system updates your phone might have received. However, before checking out the new updates, it is best to check the MIUI version on your phone by hitting Settings>About this phone.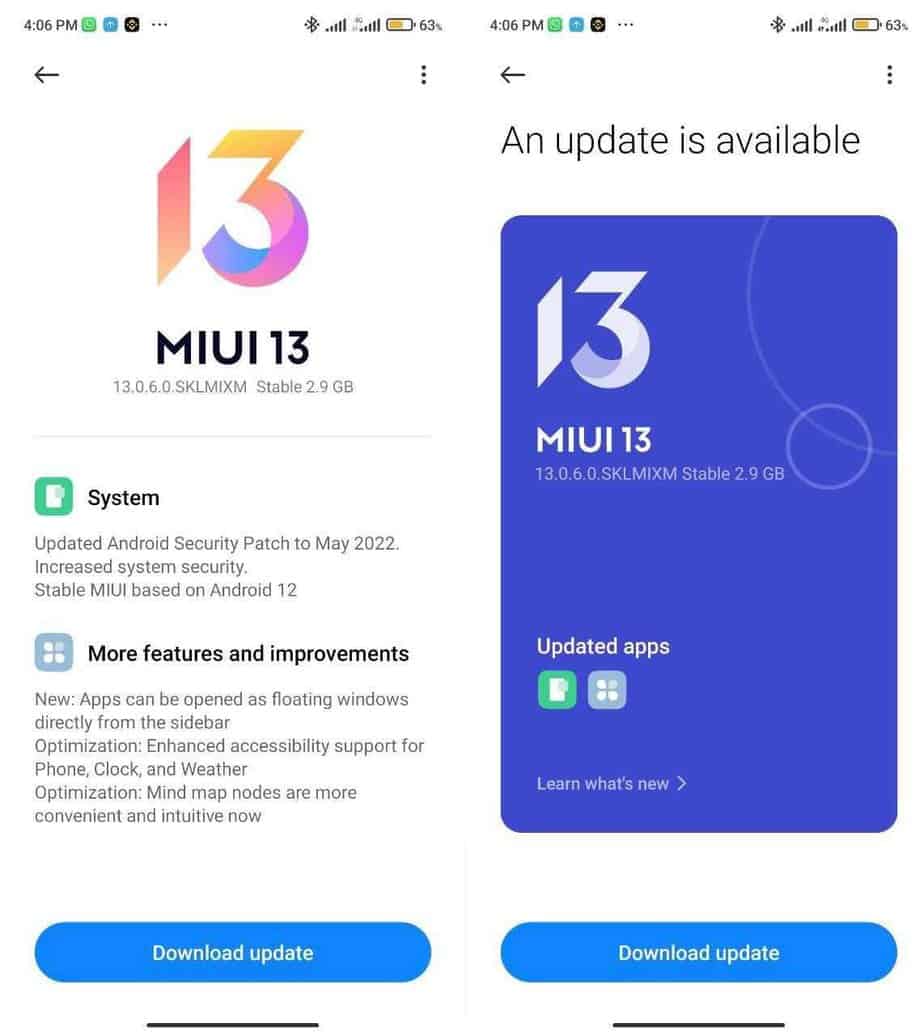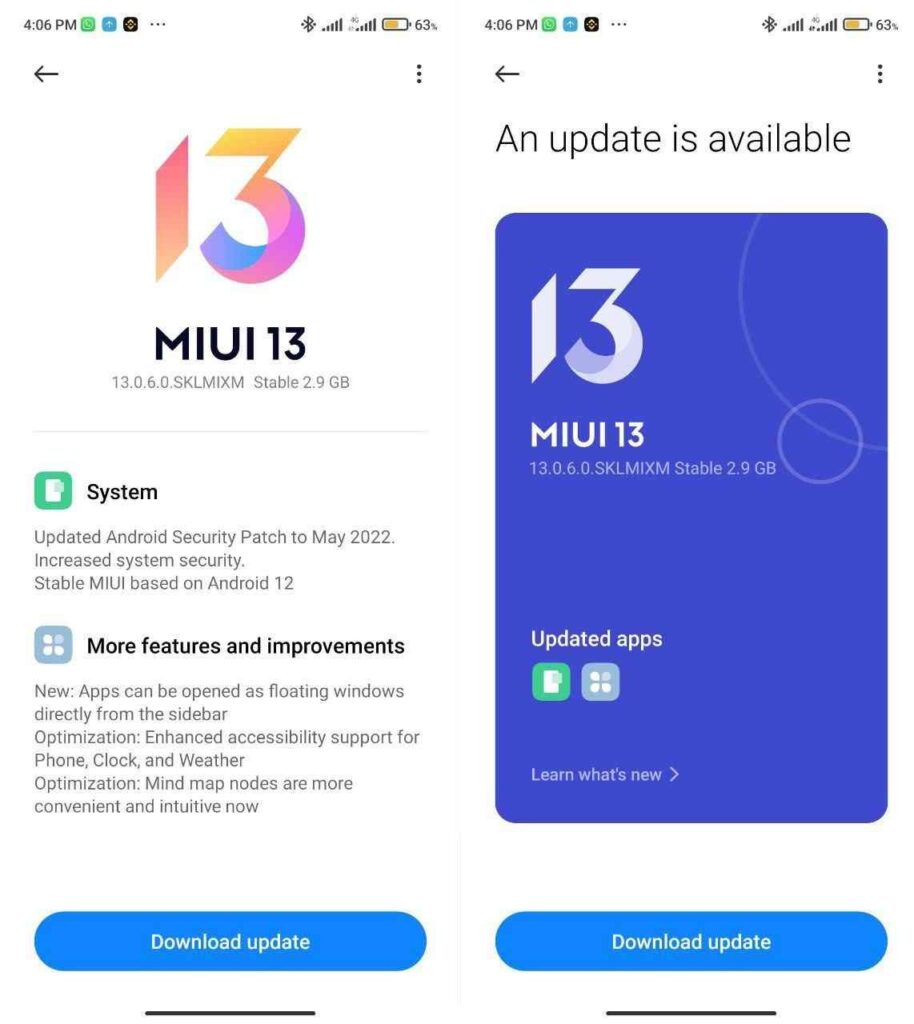 Here are simple steps following which one can install MIUI 13 update if the system update carries the information.
Head straight to the phone's "Settings" – "About phone" – "System update"
Tap on the option – "Check for updates"
Check for the MIUI 13 version and file size – It should be v13.0.6.0.SKLMIXM and the file size should be 2.9GB
Click on the MIUI 13 "Download update" button only if the information of the update matches.
It is only when you find that there are no updates available, click on "Check For Updates" to ensure that you do not miss any official information. If you are prepared to force install MIUI 13 manually, go ahead with the following set of instructions.
There are specific methods where you can jailbreak and root your devices to get the MIUI 13 update. Further, some YouTubers may advise you to download Chinese versions of the beta version. We would want to warn you, because not only they are laggy and glitchy, but such actions can also void your phone's guarantee terms. So be careful before doing Force Install MIUI 13 Manually.
It is advisable to install the MIUI 13 global ROM and not the Chinese ROM and custom ROMs from 3rd parties for instance EU versions that promise zero ads. If you are going to install MIUI 13 manually, always go for the stable version that gets regular updates and is the most stable one.
But do keep in mind that the global version of MIUI is stripped of everything that made MIUI 13 worthy of an update and the phones are badly optimized for gaming. Be prepared fo So, if you are not supposed to root your device legally, and also it is not fair to have third-party beta versions, then what should you do? It is actually simple. All you have to do is follow the steps as written below:
Go to the Phone's Settings
Search for the term 'region' in the search bar of the settings
From all the countries that appear, select your country, say 'India' as a phone's region
After this, you need to go to the 'About Phones' Menu in settings and look for updates
Repeat the above steps again a couple of times if no notification is visible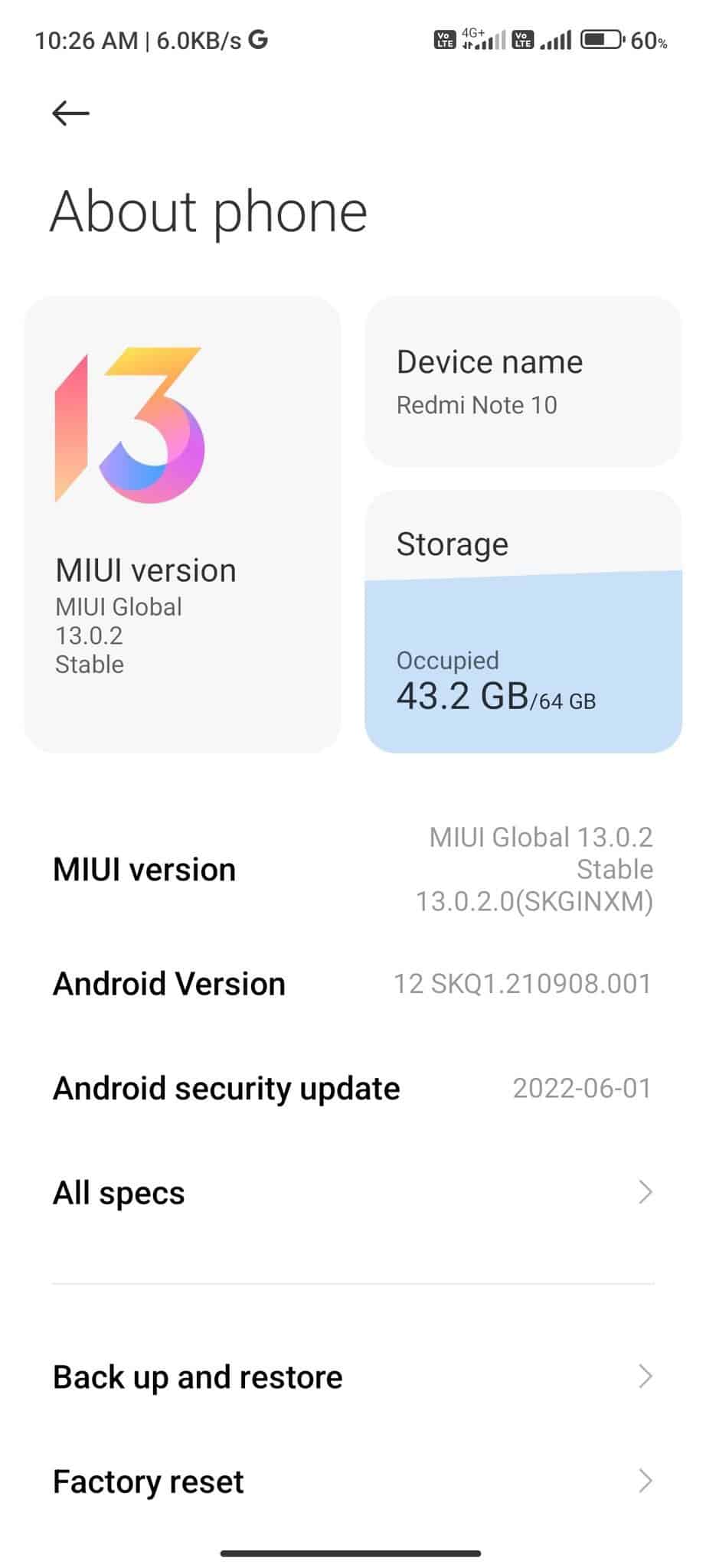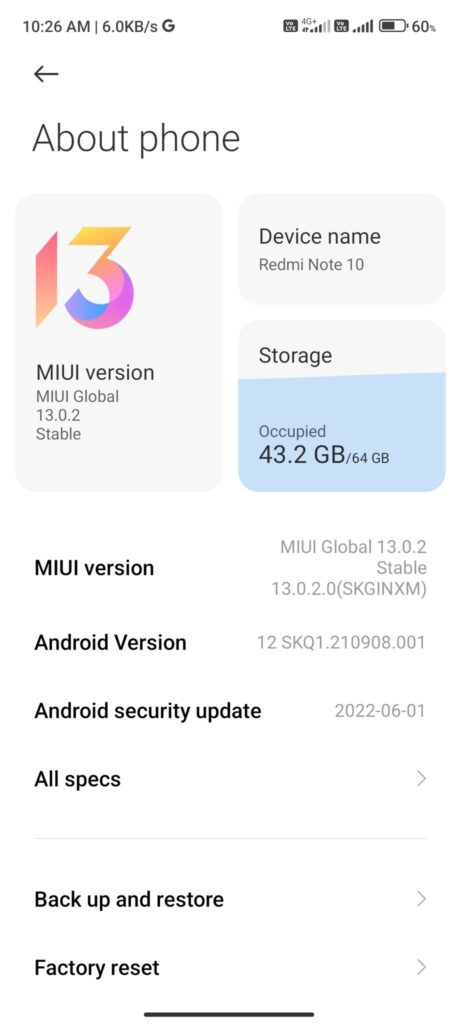 Once MIUI 13 force update is completed, the details can be checked on the About Phone settings.
Clearly, impatience to get the latest update is surreal, but you should strictly try to avoid harmful methods. Not only they will harm your phone, but will also lead to a bad experience. It is advisable to wait for official notification from the Chinese OEM.
Which Xiaomi Smartphones Are Yet to Receive MIUI 13 Update?
There are few models yet to receive the Android 12-based MIUI 13 update. These include Redmi K30, Poco M2, Poco M3, Poco C3, Poco X2, Poco M2 Pro, Poco X3, Redmi 9T, Redmi Note11 Pro, Redmi Note 9 Pro/Redmi Note 9, and Mi 11 Lite NE. It is expected that a stable MIUI 13 build will be rolled out to these models latest by Q3, 2022.
We hope the information about the force install MIUI 13 update is helpful. What else do you want us to help you with? Let us know in the comments about your experience. Keep visiting!