Battlegrounds Mobile India aka PUBG Mobile India is making a come back to India after a complete ban last year. Rumors from popular PUBG mobile influencers reveal the 18th June launch date in India. However, there is no official confirmation from Krafton about the Battlegrounds Mobile India release date in the play store. PUBG fans in India are feeling lucky that leaks and rumors of PUBG Mobile India Unban have come true.
Designed especially for the Indian region, devs have announced that a customized version of PUBG Mobile India is coming soon, maybe in a couple of days. Addressing the Government of India concerns around data security and user data privacy, the PUBG Mobile India game has been "created specifically for the Indian market." The PUBG Corp has assured that they will comply with regular audits on players' data breaches.
At the time of announcement, PUBG Mobile India pre-registrations had begun on Tap Tap Store. It was only for the Android version and not for iOS. It had become a hit with more than 80k Pre-registrations reported on its page and is highly rated at rated 9.8 out of 10.
How to download BATTLEGROUNDS MOBILE INDIA Open Beta version on TapTap Store? Step-by-step guide
PUBG Mobile India early access version has been made available for download on Google Play Store. However, the open beta version is meant for users who had signed up as beta testers. There is no clarity on how Krafton shortlisted gamers to be beta testers.
Few such beta testers have shared the India gameplay with screenshots on Twitter. From the screengrabs shared, Battlegrounds Mobile India is about 720MB in size.
But non-beta testers need not be disappointed. I am sure that most of you would have pre-registered PUBG Mobile India on the TapTap App Store. For them, the Battlegrounds Mobile India Open Beta version is now available for pre-registered users on TapTap. You would have also received an email informing the same. The download link is also shared in the email.
TapTap page reads as
Battlegounds Mobile India Open Beta Is Now AvailableFinally! BATTLEGROUNDS MOBILE INDIA open beta version is here! If you can't get in now, please be patient. More slots will be available. Also, your in-game progress and purchases will be stored
Grab the steps as shown below
Battlegrounds Mobile India Open Beta Is Now Available on TapTap, How To Download
Total Time: 20 minutes
Open the registered email and search for email from Tap EDM <noreply@dm.tap.io>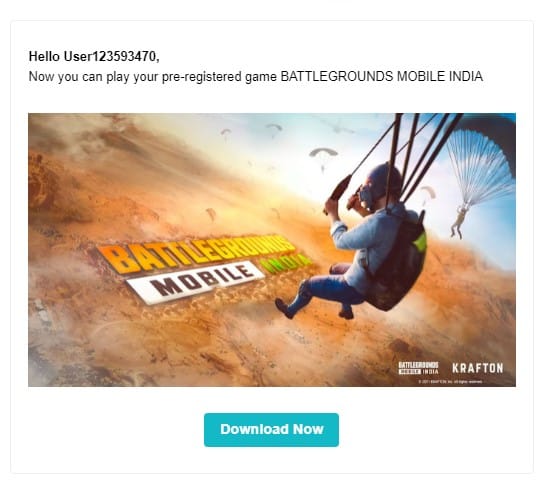 It takes to TapTap beta version download page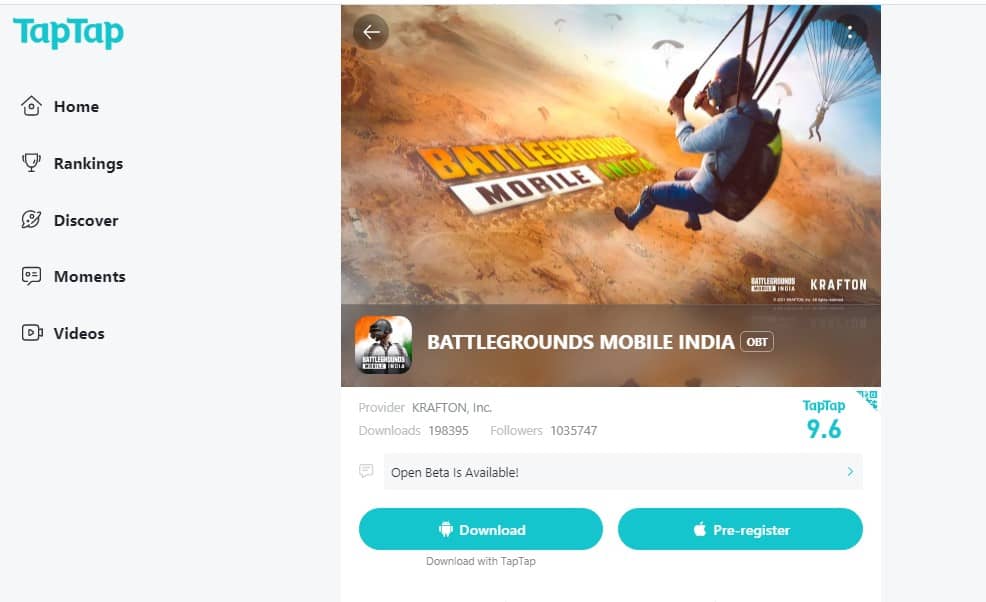 For first time users on Tap Tap, click on APK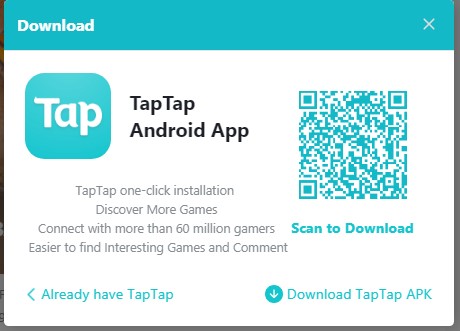 If you already have TapTap downloaded on mobile, tap on Already have TapTap
Scan the code to Download with TapTap Android App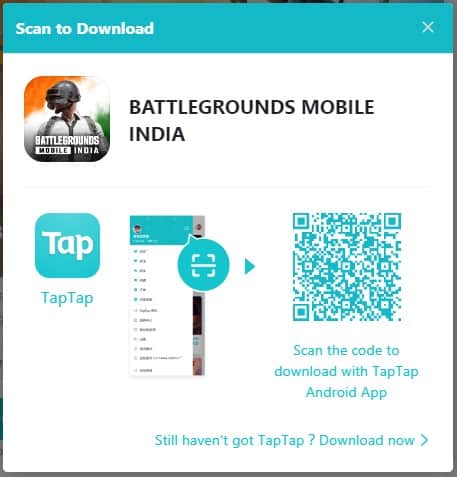 iOS users can also do pre-registration here if missed last time.
Social media handles have also come alive with the announcement.
Is PUBG Mobile Pre-Registration on TapTap Store official?
The Indian government has yet not given a go-ahead for the PUBG Mobile India re-launch. Going by the recent reports, "the ministry is yet to give green signal, the PUBG Corporation is reluctant to make any official statement on the comeback other than the initial announcement". On prima facie, this appears to be the reason why TapTap is yet not official.
The Battlegrounds Mobile India Facebook post has revealed that the open beta version will have more slots in near future. Players who are planning to buy weapons in the gameplay will be able to retain them and use them in the final version when it gets rolled out.
Share with us what is going through your mind while reading the PUBG Mobile India update. Stay tuned and help us stay updated!