Verizon, a US-based telecommunications company provides wireless phone services, internet services, and other communication services to customers. It is one of the most reliable telecommunications providers in the country offering a range of services. It comprises wireless plans for smartphones and other mobile devices, home internet 5G services, cable TV packages, and business services, such as cloud computing and cybersecurity solutions. However, of late, the carrier is facing a system-wide internal outage.
Let's get some more details on the nature of the Verizon outage, the issues that people are facing across the country, and if there is an ETA for it.
What is the Verizon outage issue?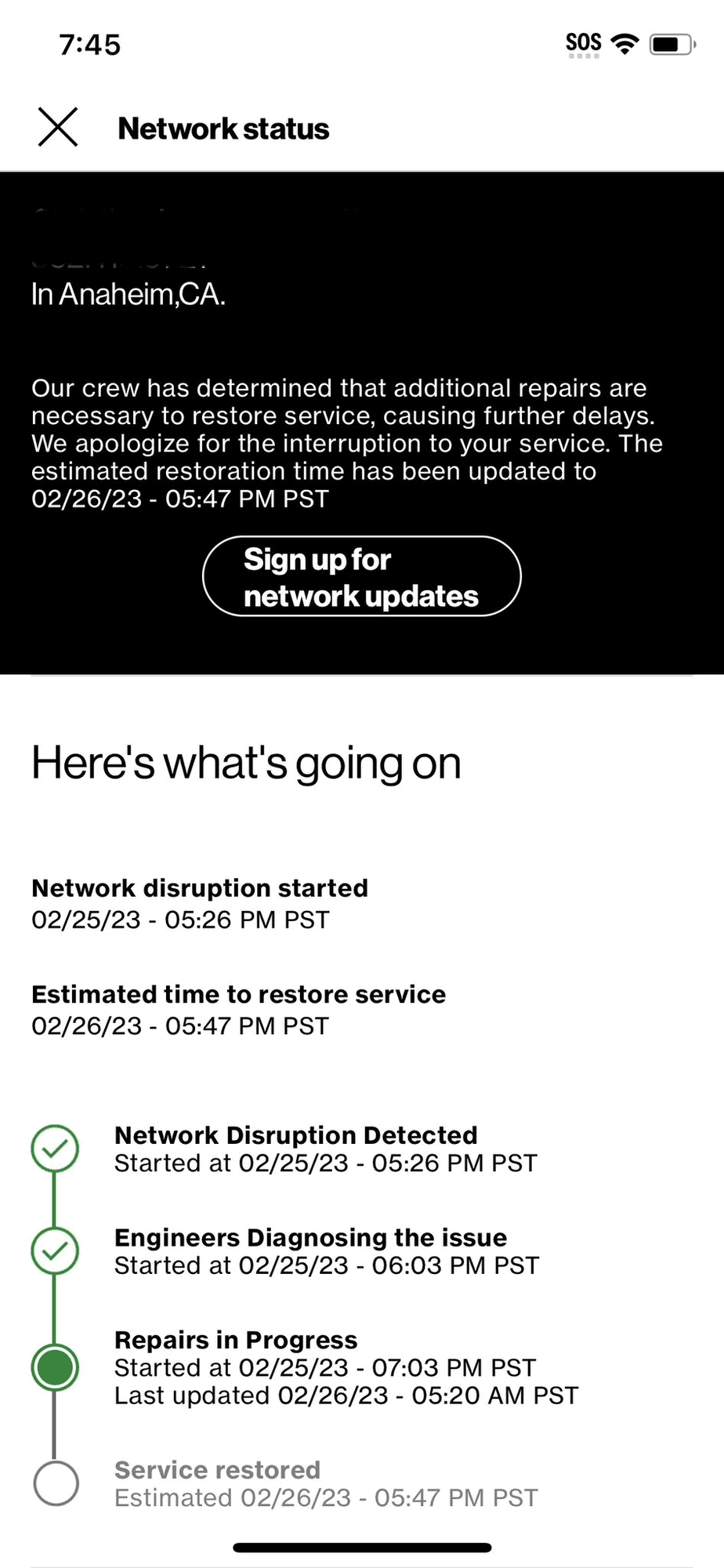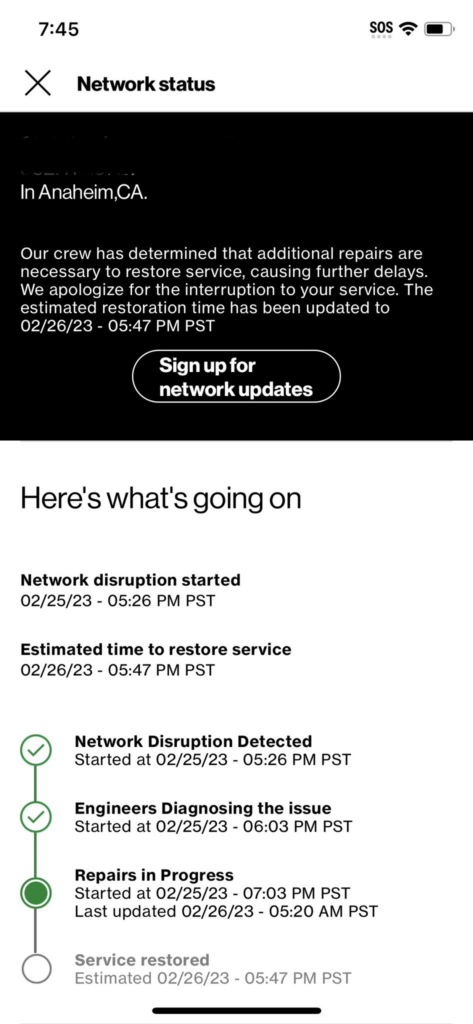 Due to a system-wide internal outage, Verizon users are facing issues activating their smartphones and other mobile devices. In fact, reports coming in also suggest that porting out of the carrier is unsuccessful or getting timed out. There are reports of people losing service after making an attempt to change service plans.
The issue is widespread alike for the plan changes made in-store or online. Reports coming from T-Mobile and AT&T sources confirm that porting from Verizon is facing delay and a high probability of being "stuck" during the migration process.
Verizon downtime has restricted the new users, who are waiting for activation and will not be able to make or receive calls or text messages or carry out any other mobile network-related options until the glitch is fixed. There are several reports on Reddit and Twitter that indicates that the issue is widespread. It goes unresolved for more than 48 hours, reported first on February 28th, 2023 around noon.
The Verizon outage has frustrated users who had opted to activate services on their mobile devices. If the mobile becomes the work device, then the issue is an inconvenience. Users were expecting an alert from Verizon at the time of plan switching.
iPhone users are finding an SOS signal on the upper right-hand corner of their device in spite of a full WiFi signal and they are unable to make calls, Instead, they are facing the message "waiting to be activated." Verizon store support has been unable to be of any help. Users tried to activate the eSIM on a call with the support representative but it did not work either. The reason for support being unable to help is the outage impacting the Verizon system.
The Verizon outage issue is not restricted to Verizon only. It's reported to be impacting all Verizon-owned brands and mvno's like Tracfone, and Straight Talk that are dependent on Verizon's infrastructure.
For now, Verizon customers are advised to not make any changes for a few days unless absolutely necessary. This includes plan changes, phone upgrades, and anything else that modifies the account.
Officially speaking, Verizon has acknowledged the issues reported. Unfortunately, there's no ETA for the full restoration of services. The Support has responded with an ASAP resolution. On the other hand, it is advisable to not activate or make any changes to the plan until they have the problem resolved. The Verizon team is working on the activation issue of getting stuck in the system.
Verizon still fails to publicly acknowledge the outage on its site even after almost 2 days. One can find an explanation on the internet from a Verizon employee but it's not official.
However, a banner flashing out the outage can be seen at the top of the totalbyverizon.com website. It reads "Please be advised we are aware of the service impacting outages affecting some of our customers. We are working diligently to resolve these issues and ask that you please allow 4-6 hours for resolution."
Is there a workaround to the Verizon outage issue?
Officially speaking, none Everyone is waiting for a communication from the company. However, a user has listed out how he could get it working.
In the meantime when you are waiting for the outage issue to be resolved, Verizon support is requesting users to try activating their devices 'in a few hours' or checking network settings to ensure that the equipment is functioning properly. If the issue persists, you may need to wait until Verizon resolves the outage.
The unconfirmed rumors suggest that the outage will be fixed by Saturday. The issue comes immediately after Verizon announced a hike in their rates for legacy customers. Needless to say that unplanned outages and no communication leads to frustration. There are high chances of customers making a move to another carrier or an MVNO if the issue prevails for a few more days or it becomes repetitive in nature.
Update as on 03/03
As of 3rd March, Verizon support affirmed that the issue has been resolved and users can go ahead with the activation of their devices.
Update as on 03/04
Update as on 03/04
Though Verizon is claiming that the activation issue has been resolved, unfortunately for some users the issue of activating new connections is not resolved.
Do share with us if you are also in the thick of the glitch!