Launched on 1st February 2023, the Samsung Galaxy S23 series is powered by the best-to-date Qualcomm Snapdragon 8 Gen 2 SOC. Along with the best processing capabilities, the technology promises special improvements in the areas of optics. This includes enhanced camera functions including low-light photography. The flagship phone from Samsung offers support for fast charging and this feature is what users are unhappy about.
If you are also worried about missing the Super Fast Charging option on your brand-new Galaxy S23 series, read below!
What do we know about Galaxy S23 series charging?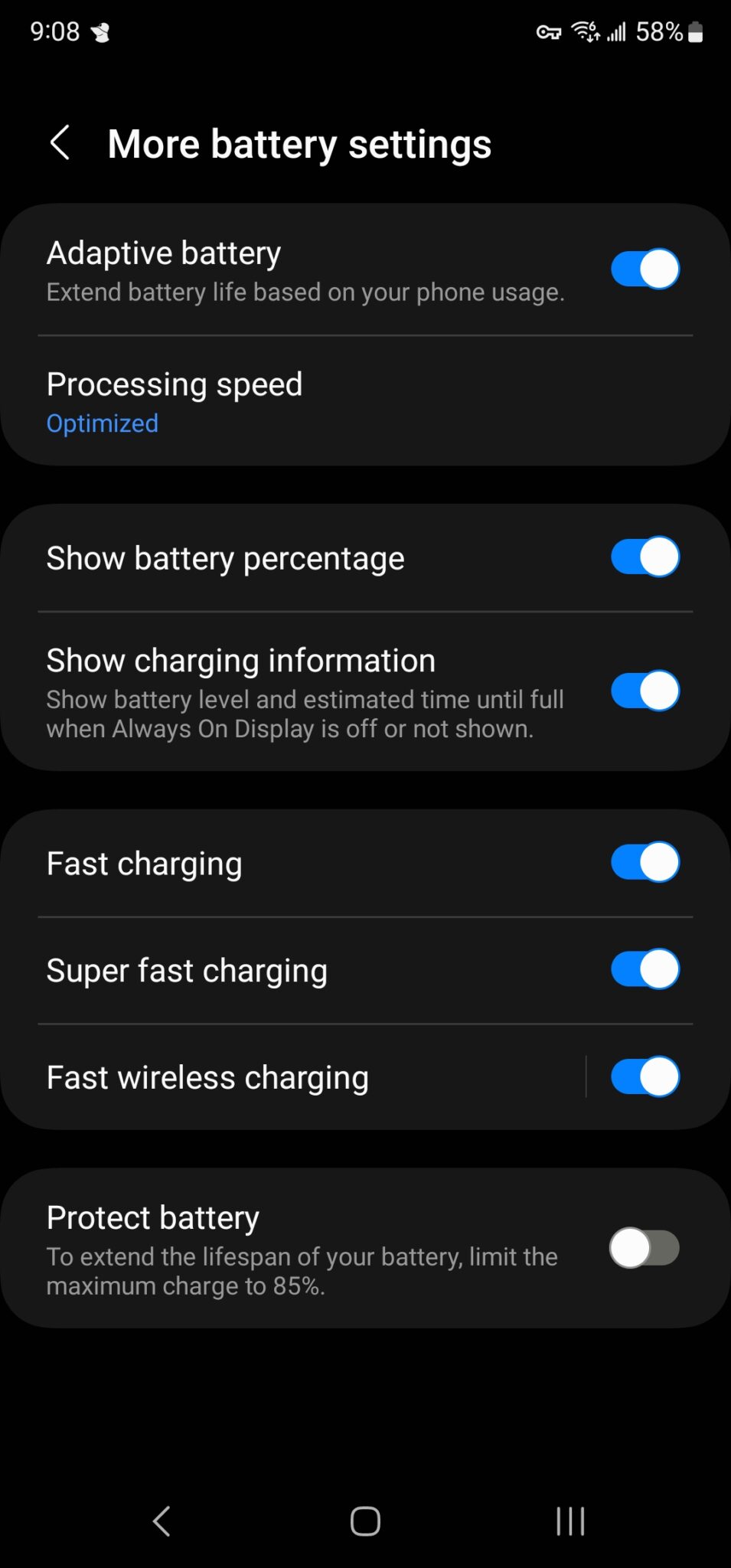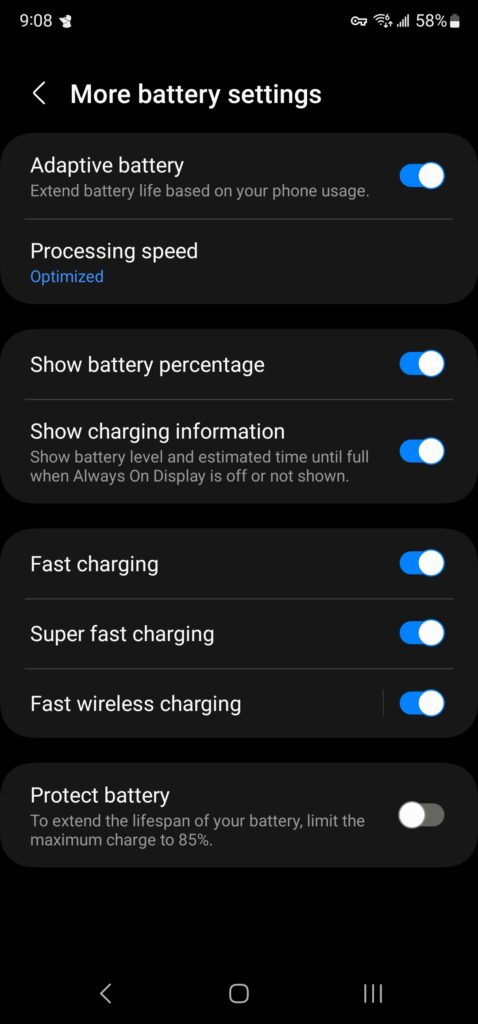 Samsung has advertised the following charging speeds via a cable for all its 3 models Galaxy S23. Galaxy S23 model is equipped with USB PD 3.0 Super Fast Charging at 25W, whereas both the higher-end models, S23+ and S23 Ultra quick charge at 45W.
Galaxy S23 — 25W
Galaxy S23 Plus — 45W
Galaxy S23 Ultra — 45W
In other words, S23 can superfast quick charge using a 25W charger whereas you'll need a 45W charger for both the S23+ and S23 Ultra. Here is a comparison table of Superfast quick charging requirements in terms of Watts, 25W/45W wired for all the models.

Apart from wired charging, Samsung has provisioned wireless charging on all 3 models of the Galaxy S23 series. The specs of wireless charging speeds read 10 watts and the charging performance is a weeny bit slower than the 15 watts charger used in the S22 and S21 series.
Another important feature is Galaxy S23 series support for reverse wireless charging. However, none of the models are packed with a Samsung charger.
S23 owners are not happy as the promised super fast charging option is not visible on their devices.
What is the Samsung Galaxy S23 series not charging super fast issue?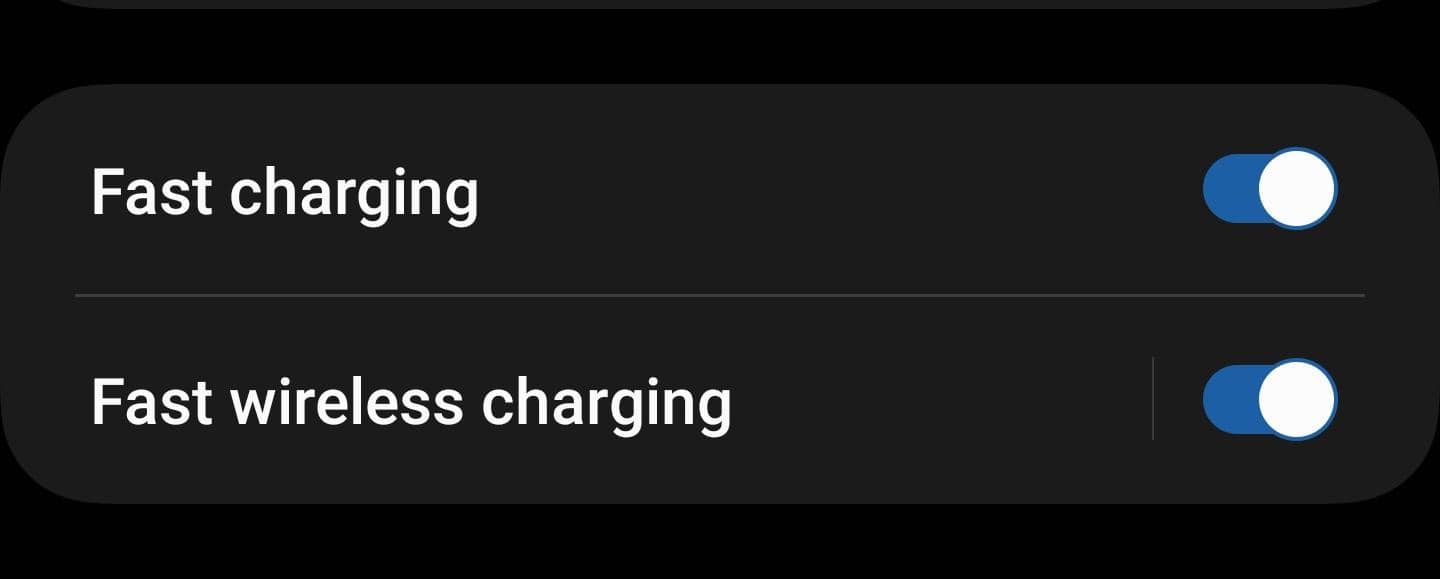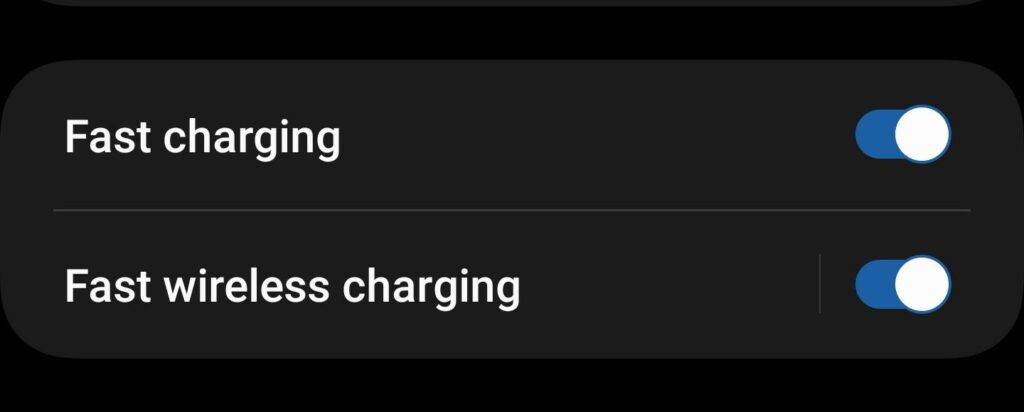 Many users have reported that the option of super-fast charging cannot be located anywhere in the settings. One can see Fast charging and Fast wireless charging options. They have started having doubts about whether their S23s support super fast charging or not. Their earlier models like S22, Note 20 Ultra, A52,
It's frustrating for users to pay a price for a flagship phone and to wait for the phone to get charged up at a normal pace. few are complaining that the charger displays going to 25W and then moving on to 0. It then jumps 25W then 0 for about 30 sec, then it finally charges at 15W.  It actually "charges" with 25W, but also only for a couple of seconds, turning off and on again multiple times till it's stuck at 15W. There is no superfast option available as advertised.
The option is working on the earlier models of Galaxy!
In the absence of any technical support or replies from Samsung customer support, users have gone ahead and tried to fix the fast charging issue by using a variety of adapters and valid chargers at their end. But nothing seemed to have worked.
One of the users pointed out that he used a cable provided with his old Samsung Super Fast Charger and 'Super fast charging' showed up on the screen that later on switched to "Charging" only. However, it continues to say "Super fast charger connected" on the battery page, leading one to wonder whether it's working properly.
Is there a way to fix S23 not charging super fast issue?
One of the affected users got a response from Samsung's customer support. As per him, the S23 series devices shipped now do not have the Super FastCharging feature enabled by default.
In the meantime, there are a few things you can try to troubleshoot the issue:
Check the charger and cable: Make sure you are using the original charger and cable that came with the phone or a certified replacement. If the charger or cable is damaged or not working properly, it may affect the charging speed.

One has to keep in mind that for 45W charging you need to have the official Samsung charger. The charger has to have both PD, PPS, and support output at 9V/5A. The cable also needs to be rated for 5Amp. Otherwise, the standard 3Amp will work for 25W charging, but not 45W. The difference is whether it says on your phone "Super Fast Charging" or "Super Fast Charging 2.0". The advertised 'Super fast charging 2.0' on 45W is a 5 Amp cable.
Damaged charger or cable: If your charger or cable is damaged, frayed, or worn out, it may not be able to deliver the required voltage and current to support fast charging.
Clean the charging port: Sometimes dirt and debris can accumulate in the charging port, which can prevent proper charging. Use a soft-bristled brush or compressed air to clean the charging port.
Close apps and put the phone in Airplane mode: Running too many apps can cause the phone to charge slower. Close all the apps and put the phone in Airplane mode
If any of the above-mentioned work around click for you, do not forget to share with us. Also, check out upcoming Samsung phones under 20000 in 2023.