PUBG Mobile, without any doubt, has been one of the most popular battle royale games on mobile devices since its first release in 2018. The battleground first-person shooter multiplayer garnered a massive following – which is not just limited to USA or India – but to other nations too. The latest update, PUBG Mobile 2.5, makes all the lights turn green for gamers as they anticipate new features, modes, and improvements.
However, the update is not yet available in all regions and may require a VPN (a virtual private network) to download. This has left many players wondering how to get their hands on the new PUBGM update without a VPN.
In this blog, we will discuss everything you need to know about the PUBG Mobile 2.5 update, its new features, and how to download it without a VPN. We will explain why the update may not be available in all regions and the benefits of using a VPN to access it. Additionally, we will provide a step-by-step guide on how to download the update without a VPN and highlight any potential risks or drawbacks.
Also Read | How can I unban my PUBG Mobile account?
What does the PUBG Mobile 2.5 Update bring?
According to recent leaks, there's a new mode in the works for PUBG Mobile's Erangel map. Throw some "hell yeah" in the comment section, and if this doesn't excite you – I doubt your love for PUBG Mobile. Lol.
The beta version of this new mode has already dropped for a select few, but it's still unclear when the rest of us mere mortals will get our hands on it. But let me tell you when we do, we're in for a treat. There are some seriously significant changes coming to the beloved Erangel map, and I for one am pumped.
First things first, let's talk about the addition of animations in some of the most popular areas of the map. Stalbar is already known for its unique landscape, but now with some new animations thrown in, the gameplay experience is about to go to a whole new level. These aren't just cosmetic changes, my friends. They could potentially change the way we interact with the environment and move around the map.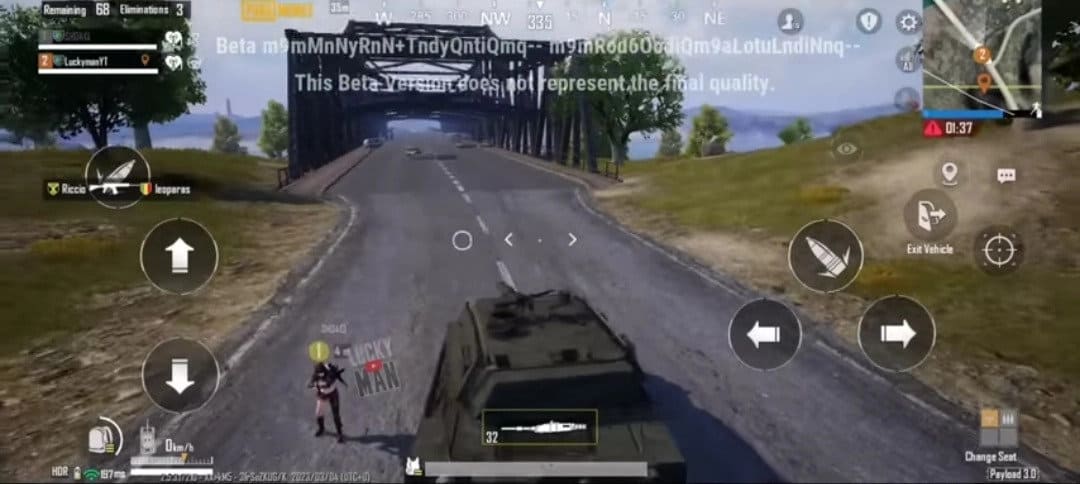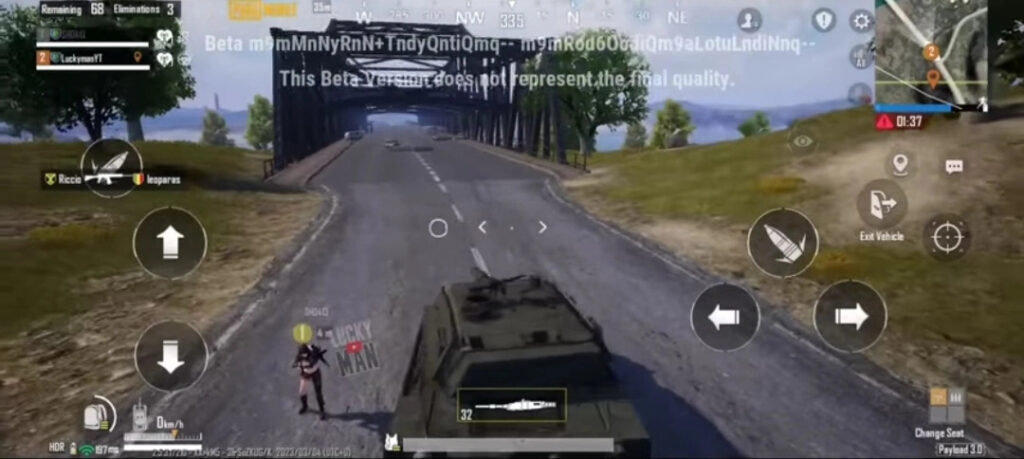 But that's not all – there are also some changes coming to the lobby screen. We don't know exactly what those changes will be, but let's be real, who doesn't love a little surprise? It's all about keeping things fresh and exciting.
And now for the pièce de résistance. The new mode is going to include some epic new vehicles, like helicopters and RGPs. This is a game-changer, people. Strategy is about to get a whole lot more interesting. We're going to have to figure out how to use these bad boys effectively to get the upper hand over our opponents.
Now, I know what you're thinking. "Hold up, these are just leaks, right? We shouldn't get too excited." And sure, that's a valid point. We should take these leaks with a grain of salt until the official announcement comes from the game developers. But come on, guys, we know what's up. If these leaks turn out to be true, we're about to experience an even more engaging and thrilling gameplay experience on PUBG Mobile's Erangel map.
There's a detailed article on all the leaks of PUBG Mobile 2.5 – Check Out | PUBG Mobile 2.5 Update Leaks: Bugatti Collab, Anniversary Content, and More! Download PUBGM 2.5 Beta APK and OBB
Why can't I find PUBG Mobile 2.5 Update on Play Store or App Store?
This popular battle royale game makes buzz all around the globe with every update, however, the sad part is that PUBG Mobile is still region-locked and may not be available in all countries or regions. This means that players in certain countries or regions may not be able to download or play the game using Apple's app store and Google's Play Store.
The region-locking of PUBG Mobile is primarily due to government regulations and policies regarding online games. Some countries have restrictions on certain types of games, and PUBG Mobile may fall under those restrictions.
When a new update, such as the PUBG Mobile 2.5 Update, is released, it may not be immediately available in all countries or regions. This is because the update needs to go through a review process by the respective app stores, such as Google Play Store or App Store before it can be made available for download.
During this review process, the app stores may determine that the update does not meet certain requirements or regulations in certain countries or regions, and as a result, may not make it available for download. But, there's a workaround or simply put hack to continue to play this game.
Also Read | 12 Top-notch Online Games You Can Play On Your PC
Download PUBG Mobile 2.5 Update
For Android users
Thanks to UptoDown! For those who are struggling to download PUBG Mobile 2.5 Update, we have got you covered. You can simply click on the download link mentioned below and download the game without any hassle.
Steps to install PUBG Mobile 2.5 Update
Go to the mentioned link, hit the download button
Allow unknown sources on your Android device to install the game
Now, launch the downloaded file and install it
Once, installed simply run it
PUBG Mobile will now download the necessary files to keep the gun running
Restart the game, and now you have the latest PUBG Mobile 2.5 update
For iPhone users
Installing PUBG Mobile on a new iPhone can be a bit of a hassle, but if you're an existing player, it's much easier than you might think. When you download an app to your Apple device, you technically "buy" it, even if it's free. This means that the app will be saved in your App Store purchase history, making it easy to re-download the app on any new device.
To get started, simply open the App Store on your new iPhone or iPad and tap on the "Today" tab at the bottom of the screen. From there, tap on the profile icon in the top-right corner of the screen, then tap on "Purchased." This will take you to a list of all the apps you've ever downloaded or purchased on your Apple ID.
Scroll through the list until you find PUBG Mobile, then tap on the cloud icon to the right of the app to begin downloading it onto your new device. If you have automatic downloads turned on in your settings, the app may start downloading automatically.
Once the app has finished downloading, simply log in with your existing account information, and you'll be ready to start playing PUBG Mobile 2.5 on your iPhone or iPad. With these simple steps, you'll be back in the game in no time.
Summing Up
We hope that the step-by-step guide we provided has made the process of installing the PUBG Mobile 2.5 update on your device much easier. It's always exciting to experience new features and game modes, and with this latest update, PUBG Mobile players have a lot to look forward to.
PhonesWiki is a website dedicated to providing the latest news and updates in the world of technology. Whether you're a gamer or a tech enthusiast, our website has something for everyone. We cover topics such as gaming, smartphones, operating systems, iOS bug trackers, and much more. Our team of experts is committed to delivering accurate and up-to-date information on all things tech, so our readers can stay informed.
From in-depth articles and reviews to news and updates, PhonesWiki is a one-stop destination for all things tech. We encourage our readers to check our website regularly for the latest updates and reviews. So whether you want to know the latest gaming trends or stay updated on the latest smartphone releases, PhonesWiki has got you covered.