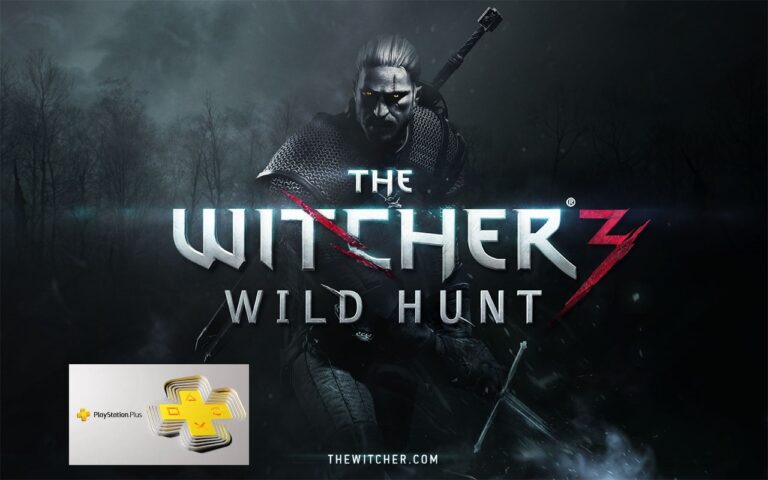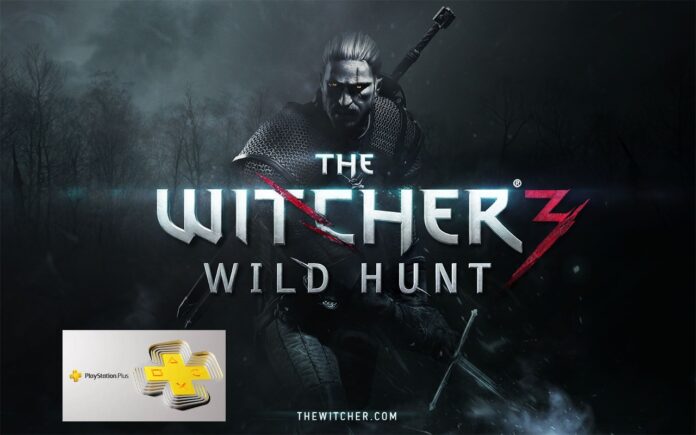 Next week, the PS Plus June 2023 free games are set to be unveiled, creating excitement among gamers. While there are numerous predictions circulating online, the actual lineup remains undisclosed. However, it is worth noting that 17 games are confirmed to depart the PS Plus service next month, adding to the anticipation surrounding the forthcoming announcement.
May has indeed been an exciting month for PlayStation Plus subscribers, with a range of compelling offerings across different tiers. Notably, the inclusion of the day one free game, Humanity, in the Extra and Premium tiers has allowed players to experience this unique title right from its release. Alongside that, subscribers have also been treated to exceptional games like Ratchet and Clank Rift Apart, Dishonored 2, The Evil Within 2, and the Tomb Raider Survivor trilogy, among others.
Moreover, the Essential freebies have added to the excitement with the inclusion of Chivalry 2, a captivating medieval multiplayer warfare game. These additional titles enhance the overall value and variety available to PlayStation Plus members, making May a standout month for subscribers.
While PS Plus May 2023 has been a big and busy month for subscribers, here's wishing PS Plus June 2023 games will be bigger and better.
PS Plus offers free games to subscribers every month as part of its Essential, Extra, and Premium tiers, all included in the subscription price. This presents a great opportunity to gradually expand your gaming library, so it's worth downloading the titles that catch your interest, even if you don't plan on playing them right away.
PS Plus June 2023 games will not be different as there are hints of exciting possibilities for PS4 and PS5 players. Will the free games for June 2023 be a blockbuster hit or an indie sensation? A classic game or a new release? The guessing game has already begun, and we can hardly contain our excitement!
Keep an eye out for announcements and leaks as we anticipate more information on what's in store for PS Plus gamers next month. In the meantime, start clearing some space on your hard drive and get ready to add new titles to your PS Plus collection. Undoubtedly, all of us want to take advantage of what PS Plus May 2023 games have to offer for free.
PS Plus June 2023 release date
PlayStation Now announces the list of free games released every month on its PlayStation Blog. Sony has a consistent pattern for revealing the free PS Plus games, which typically takes place on the last Wednesday of each month at 8:30 AM PST / 11:30 AM EST / 4:30 PM BST / 5:30 PM CEST.
On the basis of this, the announcement for PS Plus June 2023 release date will come on Wednesday, May 31at at 8:30 AM PST / 11:30 AM EST / 4:30 PM BST.
The next question is when the PS Plus free games June 2023 will be available to play. The availability of the announced games is determined by the first Tuesday of the next month. So, subscribers can expect to add the PS Plus June 2023 games on Tuesday, June 6th, 2023.
In the meantime, PS Plus subscribers still have the opportunity to grab the free games for May 2023, which include GRID Legends, Chivalry 2, and Descenders. While fans wait for the announcement of the PS Plus June 2023 free games, they can expect to find out on Wednesday, May 31st, if Sony sticks to its established pattern.
What are the PS Plus June 2023 predictions?
Excited about some leaks and rumors on PS Plus June 2023 games for PS4 and PS5. Ready to know what is going to and on to your PS plus collection in June 2023?
After May 2023 announcement, PS Plus subscribers start waiting for PS Plus June 2023 game predictions. Following the trend, it is anticipated that the announcement will be for two PS4 games and one PS5 game.
While official announcements have yet to be made, speculations and rumors have begun to circulate about what games may be included.
In the meantime, many gamers are starting to make predictions and rumors about what games could be included in the PS Plus Extra June 2023 lineup. Some are hoping for a specific genre of games, such as action-adventure or first-person shooter, while others are hoping for specific titles or franchises to be included.
It's worth noting that the selection of games is often based on recent releases, games that did well critically or commercially, popular franchises, or a mix of all these factors. Thus, it's always better to wait for the official release and check the games offered than to rely solely on predictions or rumors.
Additionally, It's important to remember that this is a constantly changing situation, and the games offered can change based on the company's strategy and agreements with publishers, so some predictions might not come true.
Although there have been no leaks yet, we have made predictions for the possible free games to be released in June 2023:
FIFA 23 – (PS5, PS4) – Given the recent addition of FIFA 23 to Xbox Game Pass for Ultimate subscribers, it is possible that the game could be included in PlayStation's subscription service in the future. However, it's important to note that specific details about game additions and giveaways are determined by the companies involved, such as EA and Sony. As we approach the time when EA typically starts announcing news about their upcoming releases, including EA Sports FC 24, it's an exciting period for FIFA fans. Since FIFA 23 is the most recent installment in the FIFA series as of my last update in September 2021, it will likely remain relevant until the release of the next iteration.
Fallout 4 –  The title would be a great addition to play again beforehand Starfield that is coming out on 6th September
NBA 2K23 – The NBA playoffs are currently underway and are scheduled to conclude in June, making it an opportune time to consider offering NBA 2K, a popular basketball simulator, for free. In the past, NBA 2K games have been included in PS Plus Essential, and it's reasonable to assume that a similar promotion may occur again soon. Providing NBA 2K as a complimentary title during this exciting basketball season, it could generate heightened interest and engagement among fans and potential players alike.
Tiny Tina's Wonderlands – While Tiny Tina's Wonderlands may be relatively new, having been released about a year ago, it possesses several elements that could make it an excellent addition to the service. The game's combination of looter shooter mechanics, co-op gameplay, and the broader appeal of the Borderlands franchise can generate significant interest among players. By featuring Tiny Tina's Wonderlands on PS Plus, players would have the opportunity to experience the game's cooperative gameplay firsthand, engaging in exciting adventures together. The looter shooter elements, which the Borderlands franchise is known for, would provide an enjoyable and rewarding experience for players as they progress, customize their characters, and acquire powerful weapons and gear.
Saints Row – The newest installment in the Saints Row series could be added to PS Plus in the future. The game has received free updates and additional story DLC such as The Heist and Hazordous. However, its initial reception was poor due to issues with the Saints and open-world gameplay, resulting in a small player base. Games with a smaller player base or those that have faced challenges upon release have been known to be included in subscription services like PS Plus as a means to rejuvenate interest and attract more players. Adding a game to a subscription service can potentially increase its player base and generate renewed attention.
Norco – One likely Indie game, Norco is a highly acclaimed adventure and story-driven game from 2022, set in a captivating futuristic rendition of New Orleans. It skillfully combines elements of cyberpunk aesthetics with a captivating goth atmosphere inspired by folklore. With its immersive gameplay and compelling narrative, Norco offers players an unforgettable gaming experience. By offering Norco as a free game, players would have the opportunity to explore this exceptional title and immerse themselves in its unique world of futuristic intrigue and atmospheric storytelling.
Death's Door – Death's Door would indeed be an excellent choice as a strong Indie title.
In this 3D isometric action-adventure game, players assume the role of a crow working as a Reaper, which aligns well with the concept. Beyond the fitting premise, Death's Door has garnered significant acclaim and drawn comparisons to beloved titles like Zelda and Dark Souls, further highlighting its quality. The high praise received by Death's Door is a testament to its engaging gameplay, atmospheric world, and challenging mechanics. Its combination of exploration, combat, and intricate level design offers players a rewarding and immersive experience. By featuring Death's Door on PS Plus, subscribers would have the opportunity to delve into this exceptional indie game, embarking on a captivating journey filled with mystery, discovery, and intense battles.
The Witcher 3 – Introducing The Witcher 3 to the PS Plus service would indeed be a significant addition, particularly with its acclaimed PS5 enhancements. While CD Projekt Red titles have not traditionally appeared on the service, there is always a possibility for change. The month of June presents a fitting opportunity, especially considering the release of The Witcher season 3 during that period. The Witcher 3's inclusion in PS Plus would offer subscribers a chance to experience the highly acclaimed open-world RPG, filled with rich storytelling, immersive gameplay, and remarkable visuals. The game's PS5 enhancements further enhance the experience for players on the latest console generation. By making The Witcher 3 available on PS Plus, it would not only introduce the game to new players but also reignite interest in the franchise and engage fans ahead of the new season.
Sekiro: Shadows Die Twice – Following the immense praise Elden Ring received in 2022, it's an opportune time to revisit FromSoftware's exceptional catalog. Sekiro, released in 2019, is renowned for its fast-paced action gameplay that places a strong emphasis on skillful parrying, blocking, and countering enemy attacks. The game's combat mechanics reward players who master these techniques, enabling them to unleash devastating finishing blows.
Do keep in mind that these names are not official.
What are the games leaving PlayStation Plus in June 2023?
PS Plus Collection is a special selection of PS4 games exclusively available to PS Plus Essential members on PS5, which can be played through backward compatibility after downloading. It's important to note that as of 20th June 2023, the PS Plus Collection will no longer be available. However, any games that you have claimed through this service will remain playable as long as you have an active subscription.
17 games are leaving PS Plus in the month of June, never to return to the service again! As such, if you've got a PS Plus Extra subscription, you should redeem these games as soon as possible, before they're taken away. A combination of both PS4 and PS5 games, these titles are downloadable and playable on both of these consoles only. If you own either of these, then you're good to go. Therefore, it's recommended that you add any games from the PS Plus Collection that you want to keep playing to your library before the specified date.
17 Games Leaving PS+ on 20th June, 2023
9 Monkeys of Shaolin
Agents of Mayhem
Ash of Gods Redemption
Black Mirror
Defense Grid 2
Descenders
Fire Pro Wrestling World
Gods Will Fall
Joe Devers Lone Wolf
John Wick Hex
Keywe
No Straight Roads
Party Hard
Redeemer
Red Faction
Red Faction 2
Wythchwood
They will be leaving PS Plus on Tuesday, 20th June 2023, so you best get a shuffle on if you want to get them for free before they're gone!
PS Plus Collection games can be accessed by PS Plus Essential, Extra, and Premium members who are playing on PS5.
FAQs on PS Plus June 2023 Games
How can you add PS Plus Games for Free?
If you're a PlayStation Plus subscriber, you're used to getting two free games every month. But what if we told you there was a way to get even more PS Plus free games?
Here's how to get PS Plus free games:
Got to the home screen of PS4 or PS5
Tap on the PlayStation Plus symbol in the top left
Search for the free game titles in the search bar
Download all the active and free games for the current month of PS Plus
The added free titles PS Plus Games list gets added to the library!
If you have not subscribed already, it is advisable to do so to get the updates.
Apart from the above steps do keep yourself tuned to the below. Don't miss out on any opportunity to grab PS Plus Free Games for any month!
Look for giveaways online. There are always a ton of PlayStation Plus giveaways happening online, so keep your eyes peeled.
Check out websites that specialize in freebies. Websites like Freebiejeebies and Magic Freebies UK are great places to start your search.
Follow PlayStation Plus on social media. The official PlayStation Plus Twitter account often retweets or posts about giveaways, so make sure you're following them.
Keep an eye on our blog! We'll be sure to let our readers know about any PS Plus giveaways we come across.
By following these steps, you'll be sure to snag some extra free games for your PS Plus collection!
PS Plus is a subscription service from Sony that gives members access to free games, exclusive discounts, and early access to upcoming titles. The service costs $9.99/month or $59.99/year and is available on the PlayStation 4, PlayStation 3, and PlayStation Vita.
How can I get PS Plus Free Games?
The best way to get PS Plus Free Games is by signing up for a PlayStation Plus subscription. With this subscription, you will have access to the Instant Game Collection, which contains a rotating selection of free games. You can also find deals on PS Plus Free Games by looking for PlayStation Store sales and promotions.
Do I need a PlayStation Plus subscription to get the free games?
No, you don't need a PlayStation Plus subscription to get the free games. However, if you want to play online multiplayer, you will need a subscription.
Why are the PS Plus free games most awaited?
There are a few reasons! For one, it's right around the corner so gamers are eager to see what will be offered. Secondly, many gamers believe that Sony will up the ante with their selection of free games for January 2023 due to the recent release of the PlayStation 5. Lastly, with Microsoft's Xbox Game Pass offering some incredible free games each month, Sony will need to step up its game in order to keep up with the competition.
Is it possible to get the PS Plus free games early?
No, it is not possible to get the PS Plus free games early than the release date. The free games are released on the first Tuesday of every month and can only be downloaded by members with an active PS Plus subscription.
Are PS Plus games free forever?
If you've added them to your library or downloaded them already you'll still have free access to this month's games. They're yours to play until your membership ends. If you don't at least add them to your library, you'll miss out. What are the pros and cons of debuting a game as a PS Plus freebie?
All three games offer a unique experience, and it's a great opportunity for players to try them out for free before deciding whether to purchase them. Take advantage of this chance to add these epic titles to your PS Plus collection. As a reminder, PS5 owners with an active PS Plus subscription also have access to the "PS Plus Collection" at any point, so there are more games to explore! "
Can you buy free PS Plus games?
PS Plus subscribers can download and play two to three PS4/PS5 games for free each month, without any additional cost. The downloaded games will remain available as long as the subscription is active, but they will be locked if the subscription expires. It's important to note that these games must be downloaded within a certain period, usually corresponding to a specific month. Once downloaded, the games will be accessible for the duration of the subscription. If the subscription is not renewed, the downloaded games will no longer be accessible.
Unfortunately, it is not possible to share your PlayStation Plus benefits and games with a friend who has another console. The sharing feature is limited to accounts on your primary PS4 console and one PS5 console, provided that Console Sharing and Offline Play are activated.
Conclusion
In conclusion, PS Plus June 2023 games will obviously not disappoint anyone. It is likely to shape up to be an exciting month for PS Plus subscribers, with rumors and speculation hinting at some exciting possibilities for PS4 and PS5 players. Whether it's a blockbuster hit, an indie sensation, a classic game, or a new release, we can hardly contain our excitement as we wait for official announcements and leaks.
With the expected date for announcements being due on Wednesday, 31st May 2023, be sure to keep an eye out for updates and start clearing some space on your hard drive, as you won't want to miss out on what free PS Plus May 2023 has in store for gamers.
In the meantime, do not forget to claim all the 3 PS Plus May 2023 free games before they expire on 6th June 2023.
Any official news and leaks related to PS Plus Free Games will be updated right here as and when they come. PhonesWiki would like to know which game are you looking forward to Platinuming the most.