Pixel 6 series launched last October, is haunting users with several bugs. These issues have ruined the owner's experience as well as expectations. Pixel 6 series was the first phone to be powered by the in-house manufactured processor Tensor SoC. Undoubtedly the upgrade has brought improvements in several features when compared to its predecessors, however, there are a few strange and common glitches faced by users. The most recent one is Pixel 6 overheating issue faced after simple daily actions like navigating, playing games, 4k video recording or even listening to music on Spotify.
What is Pixel 6 and Pixel 6 Pro Overheating issue?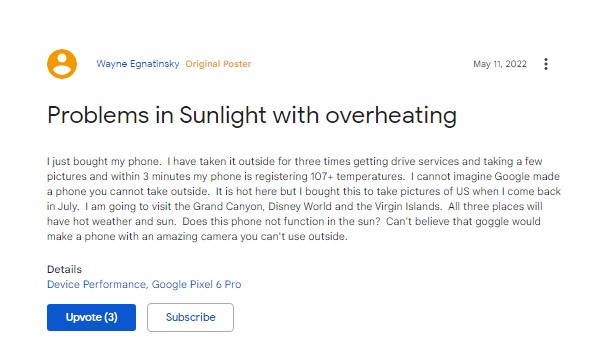 Pixel 6 overheating 2022 issue has once again come into the limelight because of the summer temperatures making the device completely unusable. Pixel 6 pro users are complaining of aggressive overheating even with simple actions. Even after disabling both the adaptive battery and the adaptive connection, uninstalling all the unused apps, has not resolved the Pixel 6 overheating glitch.
Few are reporting that their Pixel 6 Pro is getting extremely hot easily to 44C even while browsing only when the ambient temp is around 20 to 23 C. Even putting the phone on standby mode has not helped in making it usable. Few Pixel 6 users found that their device gets warm if outside and left in a pocket. But it is still usable. However, if left in direct sunlight while working outside it overheats and shut down. Those who tried playing CoD/Ingress/Pokemon Go indoors have found that the phone heats up in 5 minutes and becomes unusable.
As a matter of fact, any resource-intensive or even non-intensive task is causing Pixel 6 overheating.
The issue of pixel overheating is not the only one being reported. There are a few more, and fixes to many have been rolled out by Google. Be it flickering display, slow fingerprint sensor, underperforming Tensor, slow charging speed, glitchy adaptive brightness, Wi-Fi connectivity issues, Magic Eraser crash and spontaneous random screen cracks are a few of the bugs reported by Pixel 6 and Pixel 6 Pro users.
Though Google has yet not responded to fix the Pixel 6 overheating bug, I have listed out some tried and tested potential workarounds to solve it. These solutions cannot completely resolve the issue but they can render the device usable in scorching summers.
How to fix Google Pixel 6 overheating issues?
Following are a few tried and tested but temporary workarounds to Google Pixel 6 and Pixel 6 Pro overheating issues.
Turn Off 5G
The greatest of all times and recently launched 5G cellular data connectivity is a big USP in the current smartphone market, even in the Pixel 6 and Pixel 6. Nevertheless, as many Pixel users are experiencing Pixel overheating, 5G could be demanding on a smartphone.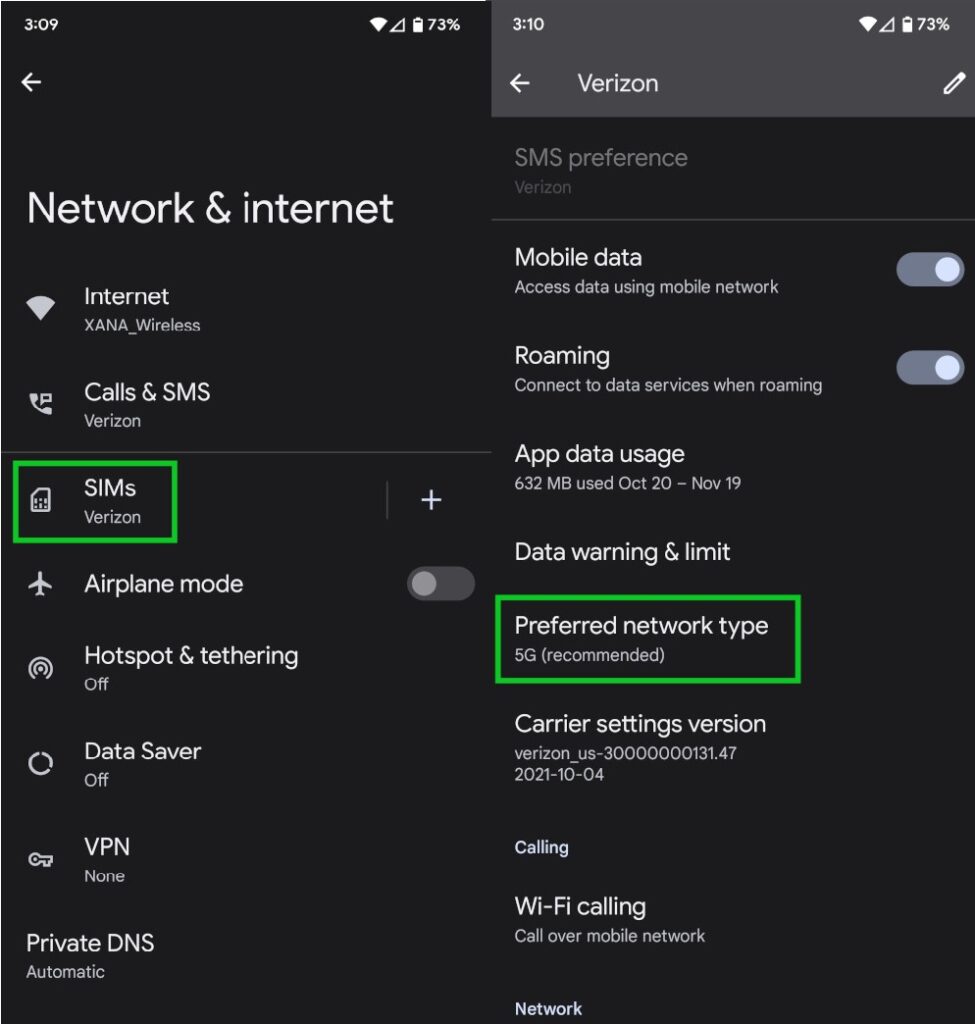 If your device won't cool down while connected to a 5G cellular network, consider disabling the feature and returning to the OG 4G LTE. It was found to be a lot better on LTE heat-wise. To disable 5G in your Pixel smartphone, follow these steps.
Settings > Network and Internet > SIMs > Preferred Network Type
and then choose the next best option to 5G, ie 4G LTE.
Uninstall troublesome apps
There might be an app installed on your Pixel smartphone being hard on your device's processor. According to a claim made on Reddit, it says that using the official Reddit app made their Pixel smartphones noticeably hotter within a time span of barely ten minutes. Although, while using alternative apps like Boost, the situation remained in control.

It must be kept in mind that if your Pixel smartphone becomes hot when using a specific app. Hopefully, the app you're using has a lightweight alternative, like Boost for Reddit, that will provide you with the same experience without the feeling of holding a hot potato in your hands. However, in many cases, when there is no lightweight alternative to the app, you may try uninstalling and reinstalling the app from Play Store.
Perform a factory reset
If the two above-mentioned, as easy as ABC solutions do not solve your problem, consider resetting your Pixel device to Factory Settings. We are all aware that no one wants to go through the trouble of wiping their entire phone, but there is anecdotal evidence that a factory reset might help you with overheating concerns.
A complete reinstall of the OS sometimes can solve odd or unheard software issues for whatsoever the reasons be. However, your Pixel is dealing with a weird bug and a full restore may wipe it out. The first and foremost step of performing a factory reset must be backing up important data ie Text Messages, Photos, Other Documents, etc. present in your smartphone since a factory reset will delete all of the existing data.
Stop taking 4k videos
Don't shoot in 4K. For most users, it is a complete waste of space and it results in heating up of the device unless you are rewatching the footage on a large screen. Don't shoot at 60 frames. The phone will still overheat but you'll get more footage. Keep a backup in Google Photos
Buy a Heat-sync fan
This is one of the simplest workarounds.
Instal Kirisakura kernel
This temporary solution is meant for tech nerds. They can opt to instal the Kirisakura kernel that uses an enhanced energy model for CPU cooling. It also allows the GPU to climb down to 150Mhz so that the thermals can be improved.
Power can also be saved with AK3 Helper Module and in case of the screen is not in use, cores will not be used, thus saving on energy consumption. Kirisakura kernel can be downloaded from here.
Google says:
There is an advisory also on Google Community Forum that can be checked out. In the meantime let us know which one worked for you and if I have missed out on any, do not forget to drop in a note. The tech giant has listed a few workarounds that can possibly help the Pixel cool down.
1. Stop features or apps that take too many resources, until your phone cools down.
As stated above in the second point, shut down the app from Recent Apps that take too much and weigh excessively on the RAM of your smartphone.
2. Keep your phone away from direct heat or excessive sunlight
Avoid using your Pixel smartphone in direct heat and areas that are exposed to excessive sunlight. It might help regulate the overall temperature of your Pixel.
3. Don't keep your phone in enclosed or poorly ventilated areas.
Areas with Proper ventilation help reduce the heat. Hence, consider using your Pixel in an area that has proper ventilation. The areas with poor ventilation are more prone to becoming a place where heat can easily build up.
4. Reduce your phone's display brightness.
Another easy life hack, to save both the Pixel's battery from draining out real quick as well as preventing your smartphone from becoming a hot potato, is to adjust brightness as per your requirements. Consider lowering it when sharp contrast is not required.
5. Use only cases or covers made for your specific phone.
Some cases and covers are manufactured to serve a particular model from a series. When you put on a back cover belonging to any other model of yours, it might block the air vents which will make the smartphone more prone to catching up the heat.
Google Pixel 6 and Pixel 6 Pro have got an amazing initial response and the initial reviews are good too. But as with any device, the new Pixel comes with its fair share of problems and also the early adopter tax. Anyone who has used a Pixel smartphone in the past probably knows this and shouldn't be surprised by this, that Google still has work to do with its quality control, even six years after the launch of its flagship handset. Which is a major bummer for people spending a lot of money on a device and getting sub-par quality.
It has been seen that the Pixel 6 overheating issue is not new to Pixel phones. ALL Pixels overheat. Seems Google designed them with such a low thermal threshold before functionality ceases and eventually turns off in order to preserve the electrical components. That's a significant downside to any Pixel phone, especially when you are middle of recording an in-person training.