The V Badge name has grabbed the interest of many Free Fire MAX gamers. It has become a topic of discussion among the gamers of the Free Fire MAX community. Many users want exclusive in-game collectables. In order to obtain the battle royale title, players must join the official Partner Program.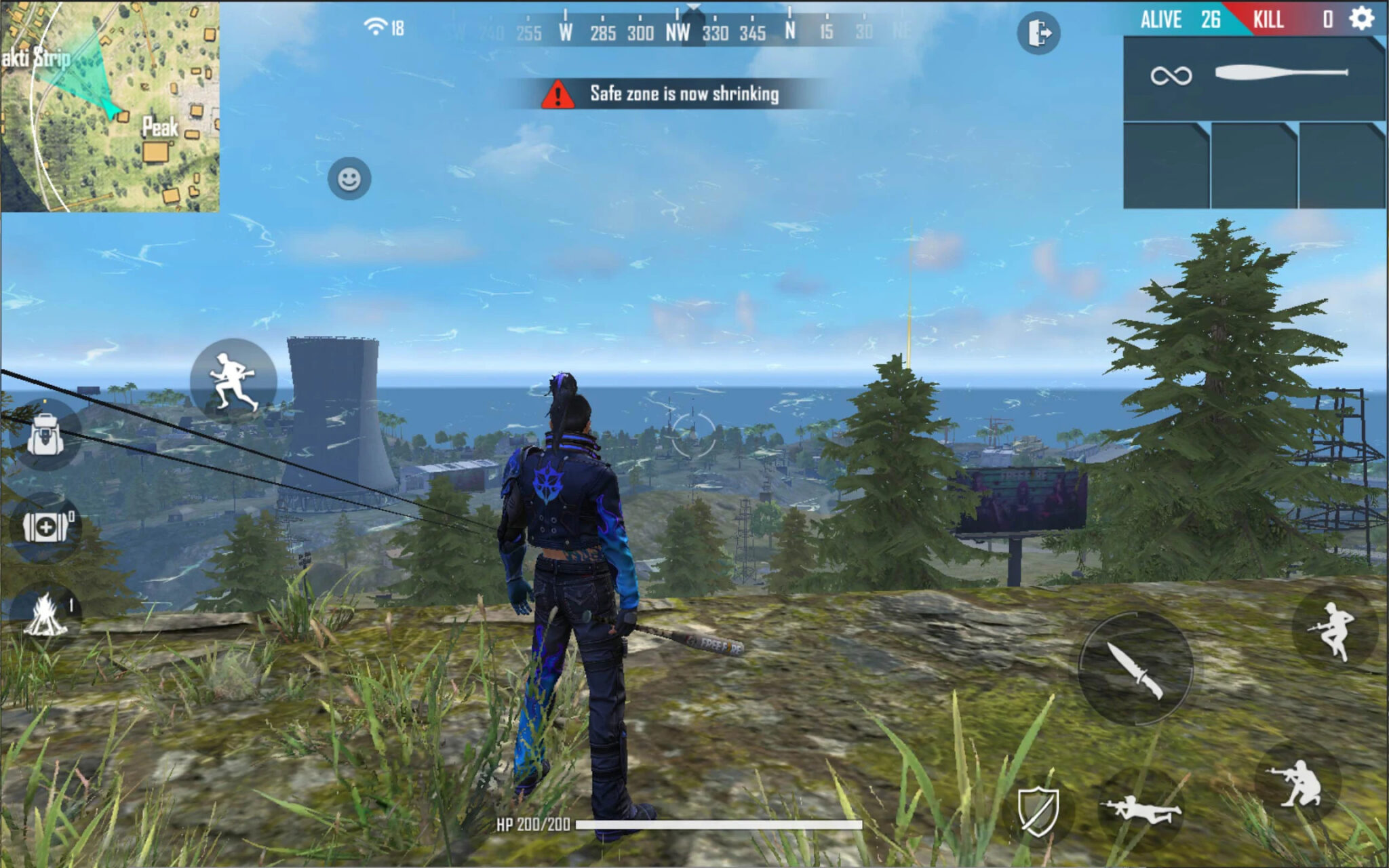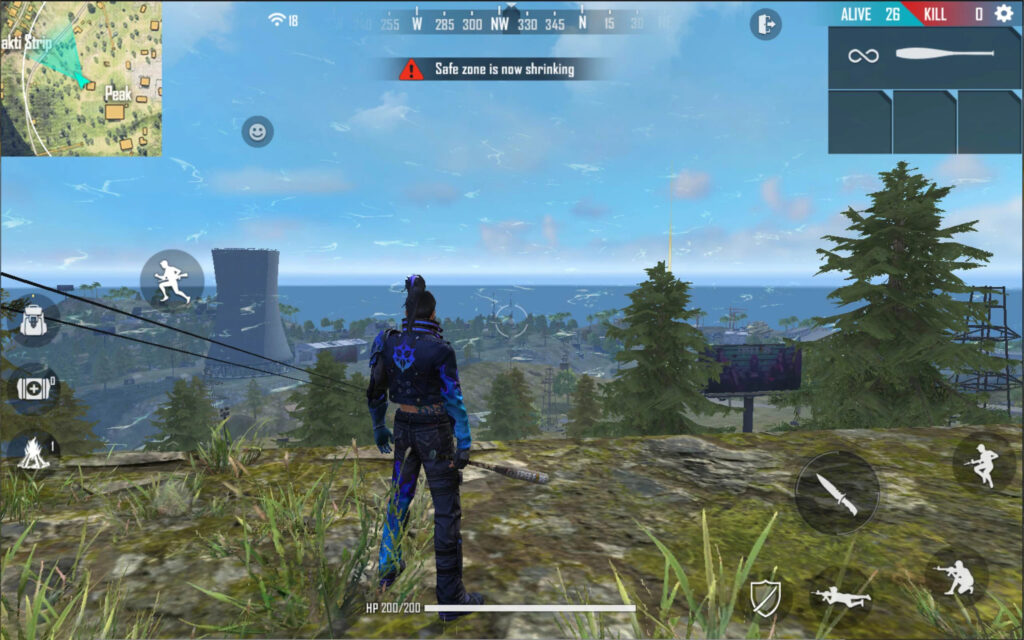 What is Partner Program?
The Partner Program is an initiative started by Free Fire's parent company, Garena. The initiative intends to help content creators in expanding themselves. The gamers who become a member of the Partner Program get various benefits such as advanced access to content, in-game rewards, etc.
However, becoming a part of the Partner is not an easy hustle and there are several terms and conditions to be eligible for it. If gamers do not meet the eligibility criteria, the developers do not accept them.
Detailed information about becoming a part of Garena's Partner Program and acquiring a V Badge Free Fire is given below.
How to get V Badge using the Partner Program?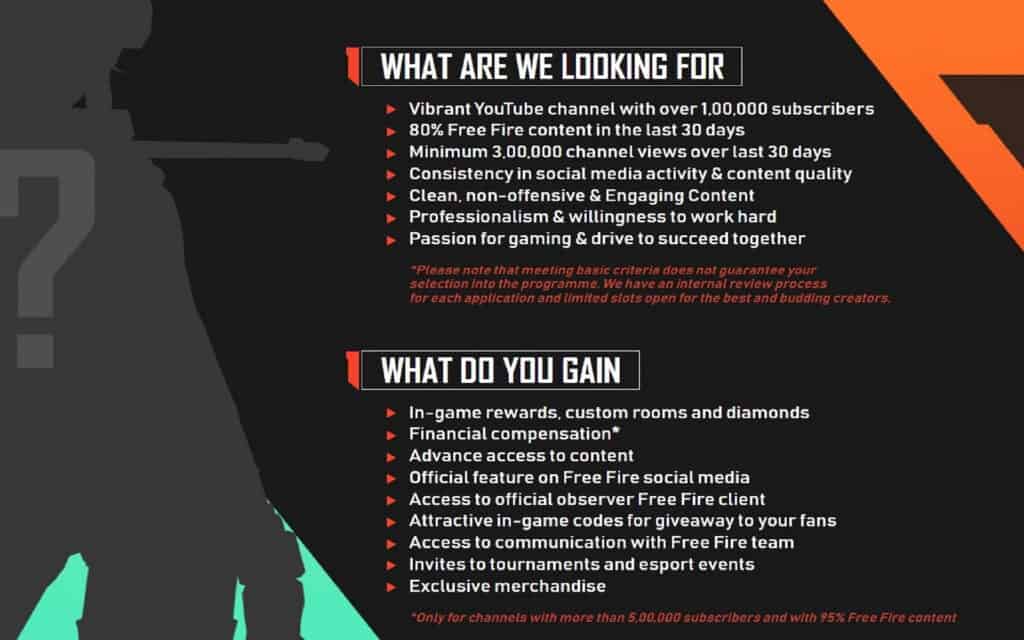 The following are the requirements that must be met before content creators can apply to be a part of the Garena Free Fire's Partner Program:
YouTubers with over more than 1,00,000 subscribers
Individuals who upload clean, engaging, and non-offensive content
YouTubers that have 80% content related to the game along with 3,00,000 channel views in the last 30 days
Consistent content quality and social media activity
Professionalism and willingness to work hard
Passion for gaming and a drive to succeed together
Nevertheless, the developers have stated that not every interested user who meets all the above requirements will get accepted. According to the official website, fulfilling the basic conditions does not ensure selection, and each submission is subject to an internal review process. There are only a few slots available for the finest and most promising creators.
However, games can submit their application to increase their chances of receiving the V Badge in Garena Free Fire MAX, along with other perks associated with the program.
How to get a V badge in Free Fire MAX?
The company has officially announced that Free Fire aka #IndiaKaBattleRoyale is looking for Content Creators for their website.
To get a permanent VBadgee Free Fire, the best way out is to follow the steps listed in Free Fire Partner Program. However, the program is usually opted for by Free Fire professional content creators.
Once you earn the V Badge, you will be entitled to all the benefits extended to a partner. It includes perks like Custom Room Cards, Free Fire diamonds, in-game rewards, monetary compensation, early access to new releases, costumes, merchandise, and much more.
How to apply for a V Badge Free Fire Max through Free Fire Partner Program?
Joining the Garena Free Fire MAX Partner Program requires filling out a Google Form. There is a list of required details are that to be entered correctly in the Google Form to increase your chances of being selected.
1. Your Official Name
2. Phone Number
3. Details of the Youtube Channel (Channel Name, Link to the Channel, and Total Subscriber Count)
4. The reason for applying to join the program
5. Type of Content posted by your Youtube Channel
6. Whether you use the Face cam or not
7. Address
8. Official ID (Aadhar or PAN Card)
We have made a list of simple steps that gamers need to complete the process to get the V Badge Free Fire Max through the Free Fire Partner Program.
Step 1: Open 'Partner Program' Website
Follow this link to visit the 'Partner Program' Website.
Step 2: Apply Now
Once you reach the website, look to the right. And, then tap on 'Apply Now' to get redirected to the Google Form mentioned above.
Step 3: Fill Form Details
Finally, players can enter all of the required information and submit the form. They can then wait for the developers to respond.
Disclaimer
Interested ones should complete the process of filling the Google Form as soon as possible since the option which is provided right now might not be available for a long period of time. It is advisable to fill out and submit the Google Form at the soonest as your application meets the criteria.
How to get a V Badge in Free Fire Max using code?
If you don't succeed in the above steps, there is another way to get the V Badge code. Free Fire players can display their valid and earned V badge symbol on their profile. Follow the below-given steps:
Step 1 to earn the V Badge code: Open Free Fire app on your mobile. Tap on the profile section by hitting the profile board in the top left corner.
2. Step-2: Hit the pencil icon adjacent to your profile name.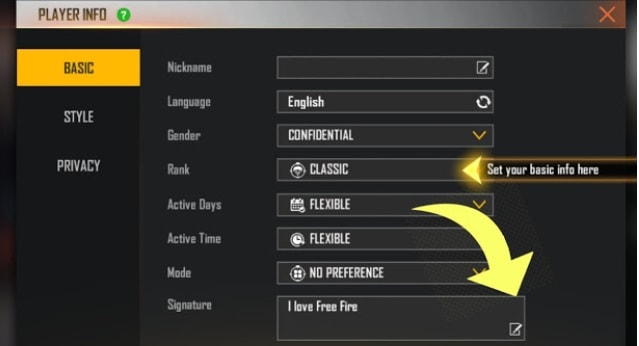 3. Step-3: A new window opens up on Signature Tab. Tap on the pencil icon again. It has 'I Love You Free Fire' written on it.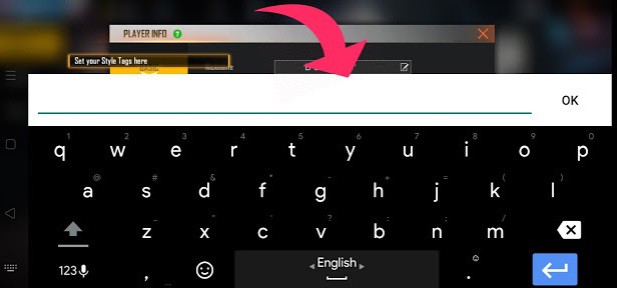 4. Step-4: Past FF V badge code [b][c][ffd319]Ⓥ[i][FF0000] in the signature box and save
5. Step-5: Click on the OK button and open the Profile section.
6. Step-6: Logout and Login into the Free Fire app. You will find the V badge code with color displayed below your profile
How can I change the color of the V Badge Code?
After earning a V Badge Code, you can also make it the color of your choice. The process for V Badge Code in free Fire Max is the same as given above except the color codes in Step 4 can be changed as per your choice.
Verified (V) Badge Golden Color Code : [b][c][ffd319]Ⓥ
Verified (V) Badge Red Color Code : [b][c][ff0000]Ⓥ
Verified (V) Badge Pink Color Code : [b][c][ff00ae]Ⓥ
Verified (V) Badge Violet Color Code : [b][c][b400ff]Ⓥ 
Verified (V) Badge Blue Color Code : [b][c]0600ff]Ⓥ   
Verified (V) Badge Green Color Code : [b][c][ffd319]Ⓥ   
Verified (V) Badge Yellow Color Code : [b][c][FFFF00]Ⓥ   
Verified (V) Badge Orange Color Code : [b][c][ff9c00]Ⓥ 
Verified (V) Badge Light blue Color Code : [b][c][ffd319]Ⓥ 
Verified (V) Badge Parrot green Color Code : [b][c][bfff6d]Ⓥ 
Verified (V) Badge Scarlet blue Color Code : [b][c][00c6ff]Ⓥ  
Summing It Up
The V badge Free Fire is creating hype in the Mobile Gaming community and especially among the Free Fire players. The recently announced 'Partner Program' paves the easier path for you to acquire a V badge Free Fire in the game. Additionally, you get many in-game collectables.

Hence, if you have owned a gaming channel on Youtube where you upload videos related to 'Free Fire' and have surpassed a total count of 100k+ subscribers along with 300k+ views in the last 30 days, the V badge will make you stand out as Star Player.
Do share with us in the comments box what made you the star player and how you got V Badge in Free Fire MAX.