Gamers are always on the lookout for fun and excitement, more of a treat to them. Just like Minecraft, Roblox is another treat for them in the gaming world. It furnishes endless opportunities for gamers to use the tools offered in it and let them establish their maps and games.
While playing you will find several ways of building maps. It merely means that several people playing this game are building maps for everyone. The best part? You will not have to build anything other than the Roblox Avatar. If you are not willing to build your maps, you can choose to play the best games already established.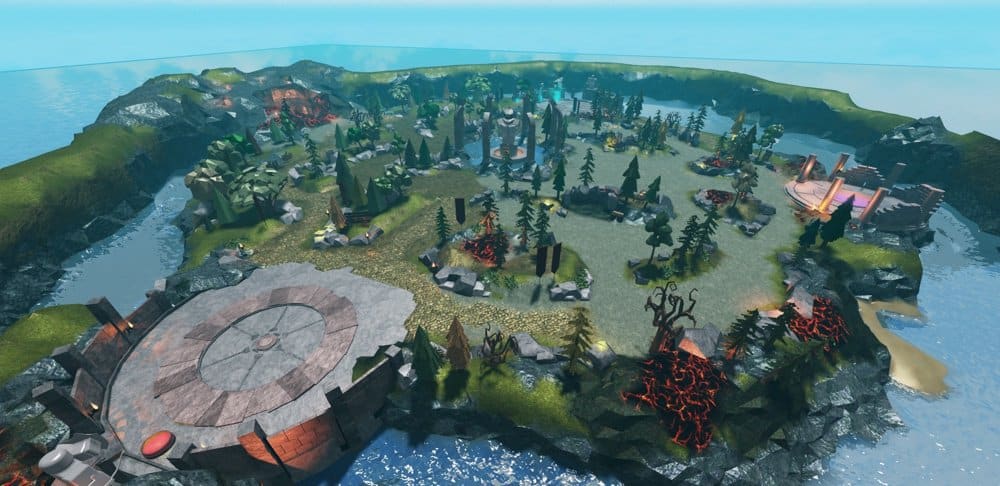 Best Roblox Maps
If you are looking for the best Roblox Maps already established by other players, you are in the right place. We have compiled a list of the best Roblox Maps. You can also build your map by following the steps of How to make maps on Roblox​ if you don't like those which​ are already built.
Gear Land
Gear Land offers enormous maps that are very well built, well-designed​, and very epic in every way. The gameplay offered is a Player v Enemy, but Gear Land is very famous only for its maps. You will get to see rural farm maps, cool fantasy lands, small-town America maps, and evil baddy bases. We are sure you will not get disappointed after checking the map of Gear Land.
Missing Simulator
This one surely deserves a place in the list of best maps of​ Roblox. It allows players to explore one of the best maps of the game. This map is full of rare gems and chock diamonds, and you will have to find them out by digging while playing the game. A player will have to explore the map fully, find out diamonds and gems, get rich, and then head to the new maps in search of more gems and diamonds.
Mad City
It is another excellent GTA inspired Roblox map for the players to get lost​ in the play. You will get hooked with the game and it will not take you long to understand why this Roblox map is one of the most popular. Players also have a choice of saving the city as a cop or a superhero. While playing you can also try to create chaos as a supervillain or criminal. This game is really fun that you will love playing.
Azure Mines
Azure Mines take the game to the next level. You will find some​ massive caves that are generated procedurally, which merely means that you will not find any map similar to another map. The details added to this map are all incredible and you will find several different kinds of ore, carts of runway mines, and numerous maps that are believed to last for days to come. This Roblox game is awe-inspiring, and players get multiple Roblox maps to explore while playing.
Sundown Island
Sundown Island has very fertile land, where wolves roam around​ freely and can thrive. New maps are added every time to the game like Blooming Forest, Wolftopia, and Oasis. The players are just required to create their personalized accessories and ears to explore the entire Island. The players can then head to the unique environment offered by the Sundown Island map to the players. This island has numerous role-playing game elements and has recently augmented many new worlds to the game. It also plans to increase the extent of the map in near future.
Deep Space Tycoon
This game in Roblox offers a wonderful space map for the​ players to explore. It is very enormous with almost over 3,800 buttons, several different ships for the players to fly around in, and more than a dozen planets. If you have always wanted to explore outer space and are already captivated by a new game named No Man's Sky, then this Roblox game is just the right fit for you.
Wrapping Up
Roblox already has plenty of games for the players to play and explore, it has several amazing maps too. A few games like Deep Space Tycoon and Azure Mines are very massive in scale and are sure to take almost days or weeks to explore the entire game.