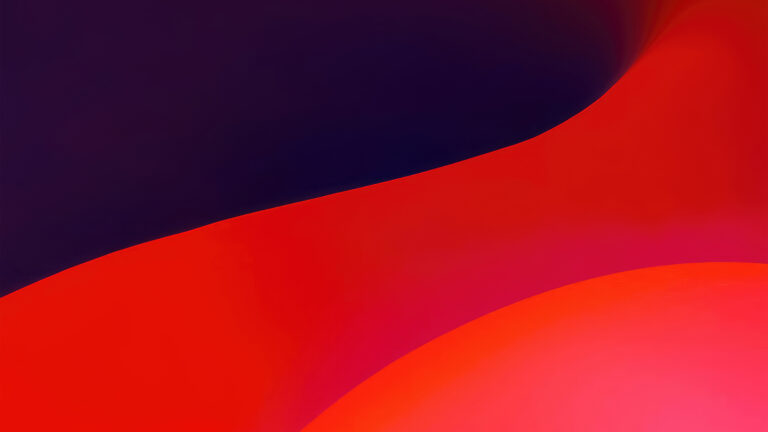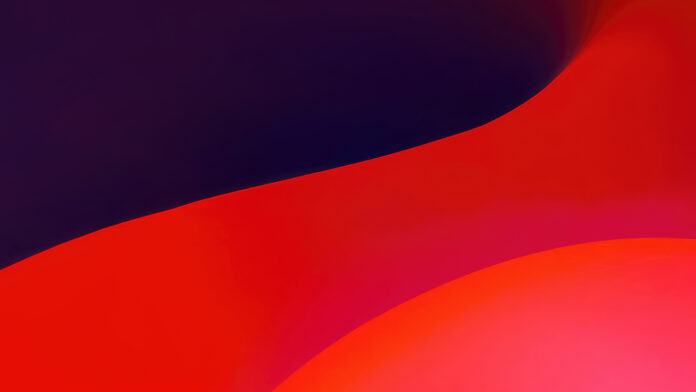 Introducing iOS 17 – Apple's latest operating system for iPhone and iPad revealed at WWDC 2023. Packed with exciting updates and features, it promises to elevate your user experience. Among the highlights are customizable Lock Screen options, enhanced iMessage and FaceTime, StandBy mode, interactive widgets, and the ingenious NameDrop feature.
One standout addition is the stunning new default wallpaper. This abstract masterpiece dazzles with gradients in enchanting shades of red, orange, pink, and blue. What's more, Apple has heard the fans and included both light and dark versions of the wallpaper, giving you more choices than ever before.
In addition to the captivating default wallpaper, iOS 17 treats us to a selection of dynamic wallpapers, though, unfortunately, the real-time rendered versions remain beyond our grasp.
Ready to elevate your device's aesthetics? Don't wait for iOS 17's official release; you can download the full-resolution iOS 17 wallpaper right here. Simply click the image, save it to your device, and set it as your background via the Photos or Settings app for a vibrant and colorful display.
As we've come to expect from Apple, the iOS updates always bring a visual feast, and the iOS 17 wallpapers are no exception. These mesmerizing visuals will breathe new life into your iPhone screen and delight any Apple enthusiast.
With iOS 17's stable version slated for release in the fall, you'll have to be patient to experience its exciting features, including Contact Posters, Journal app, StandBy, Live Voicemail, and more. However, you can instantly enjoy the stylish wallpapers that perfectly complement your device.
For those eager to explore the new wallpapers in high definition, tap the download button above each image to get your hands on these captivating iOS 17 wallpapers. The image previews here are just for presentation and are in low resolution, so be sure to get the full experience with the HD downloads. Happy iOS 17 wallpaper 4K hunting!
Download iOS 17 wallpaper in 4K
Unlock the quirky charm of iOS 17 with these delightful designs at your fingertips. Whether you're rocking the latest beta or your current iOS version, these wallpapers are yours to enjoy. And why stop at your iPhone? Extend the magic to your iPad, Mac, Android, or PC as well!
It's fascinating to see how dedicated individuals like @iSWUpdates put in the effort to extract and stitch together these captivating wallpapers from the iOS 17 IPSW file. Apple's unique approach to slicing the images adds a touch of complexity to the process, but thanks to their Photoshop skills, users can now enjoy these free wallpapers hassle-free.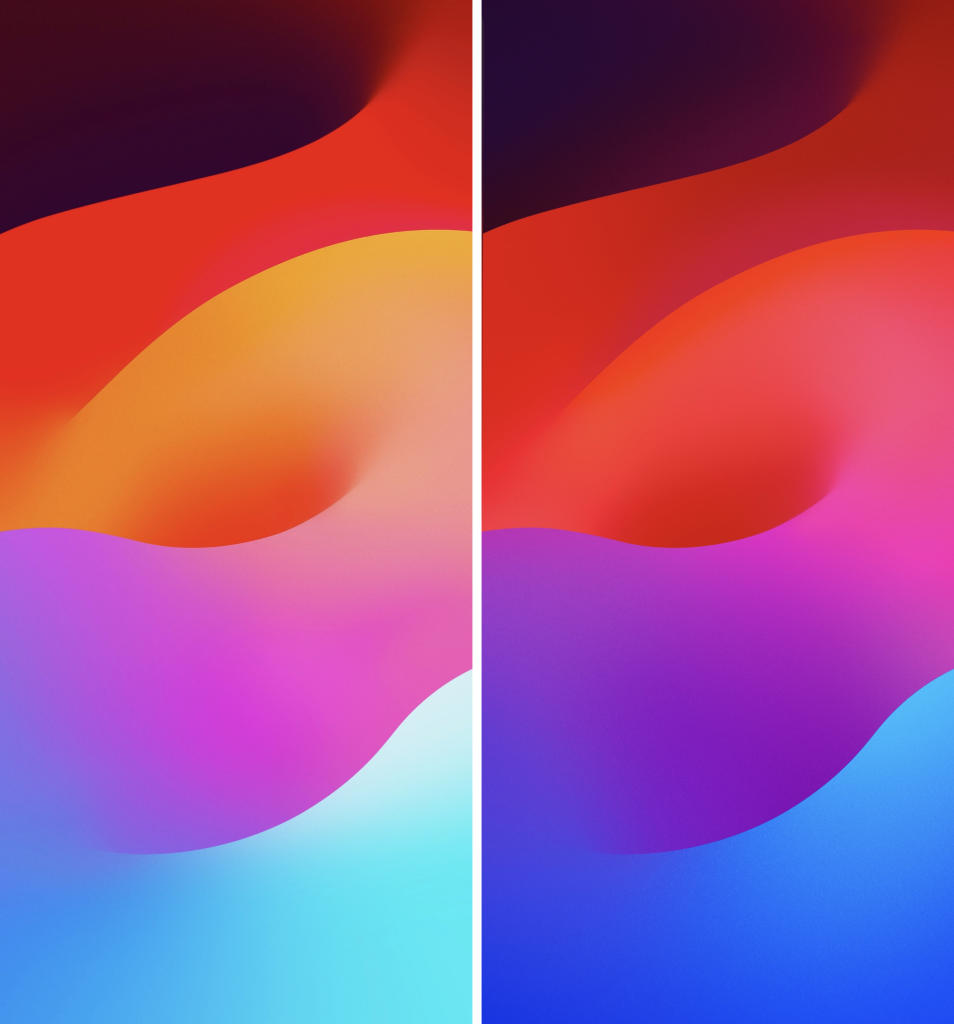 The inclusion of both light and dark variants offers users the freedom to choose the perfect fit for their device's aesthetics. And while these wallpapers are reminiscent of past Apple backgrounds, their abstract nature adds a distinctive touch, making them stand out and enhancing the overall visual appeal.
Simply click on any of the thumbnails below to unveil the full-sized version of the iOS 17 wallpaper. A new window will open, granting you the power to save it directly to your device. Once saved, easily set it as your wallpaper and let the vibrancy of iOS 17 enliven your screen.
Whether you're an iOS enthusiast or simply appreciate abstract designs, these wallpapers bring a touch of magic to your screen, transforming your device into a colorful and unique masterpiece. So, without further ado, dive into the captivating world of iOS 17 with these quirky and abstract wallpapers, and let your imagination run wild!
No need to wait for the official release; these wallpapers bring the spirit of iOS 17 to life right now. Embrace the quirky and colorful world of iOS 17 with these captivating designs and make your device truly your own. Happy downloading!
Download mesmerizing iOS 17 Kaleidoscope wallpapers
Introducing the mesmerizing iOS 17 Kaleidoscope wallpapers, a captivating addition that brings a new dimension to your iPhone's visual experience. With this unique feature, Apple has created a delightful effect reminiscent of peering through a kaleidoscope, offering a truly enchanting display.
These fascinating wallpapers come in various options, including both light and dark variants, giving you the freedom to customize your device with a fresh and captivating look. The iOS 17 Kaleidoscope wallpapers are sure to add a touch of magic to your iPhone, elevating its aesthetics to a whole new level.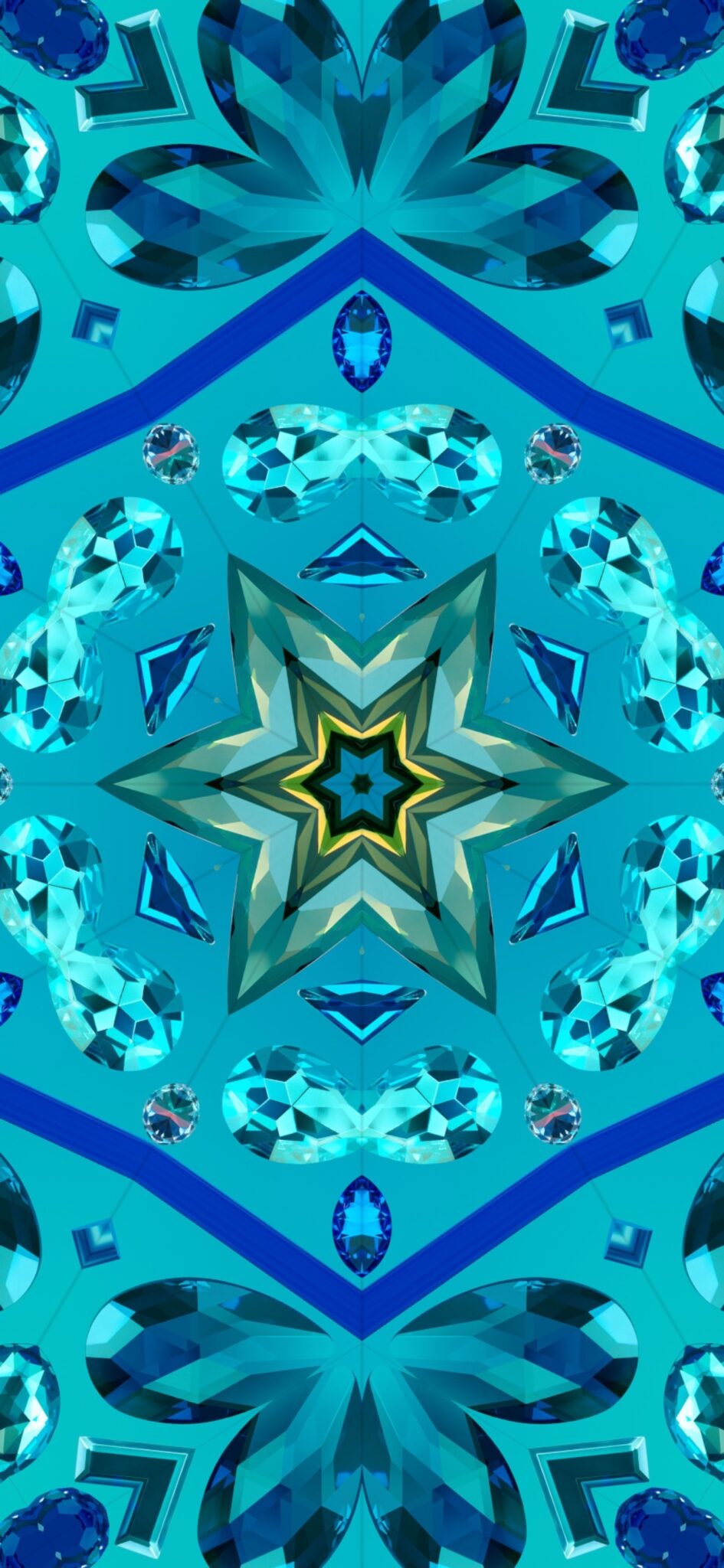 Once you find the wallpapers that captivate you, download them to your device and set them as your wallpaper using the Photos app or Settings app on your iPhone.
Immerse yourself in the beauty of iOS 17 Kaleidoscope wallpapers and witness your iPhone's screen come alive with mesmerizing patterns and colors. Embrace this delightful addition and enjoy a fresh and captivating visual experience like never before!
How to download iOS 17 wallpaper in 4k?
The official iOS 17 wallpapers typically have a resolution of 1290 × 2796, which is specifically designed to fit and optimize the display of iOS devices, including iPhones. While 4K resolution (3840 x 2160) might be higher, the iOS 17 wallpapers are intentionally tailored to ensure optimal performance and visual quality on Apple devices.
It's essential to be cautious when coming across wallpapers that claim to be in 4K resolution but were manually upsampled or edited, as they may not offer the intended experience and could result in performance issues.
To enjoy the authentic iOS 17 wallpapers as intended by Apple, users should look for the wallpapers with the original resolution of 1290 × 2796. These wallpapers are thoughtfully crafted to provide a captivating and seamless display on iPhone screens, bringing the beauty of iOS 17 to life.
Download iOS 17 CarPlay wallpapers
Exciting news for CarPlay enthusiasts! The iOS 17 Developer Beta 2 update introduces an exclusive collection of exotic CarPlay wallpapers that will elevate your in-car experience. Whether you're cruising down the highway or stuck in traffic, these wallpapers will add a touch of elegance and style to your CarPlay interface.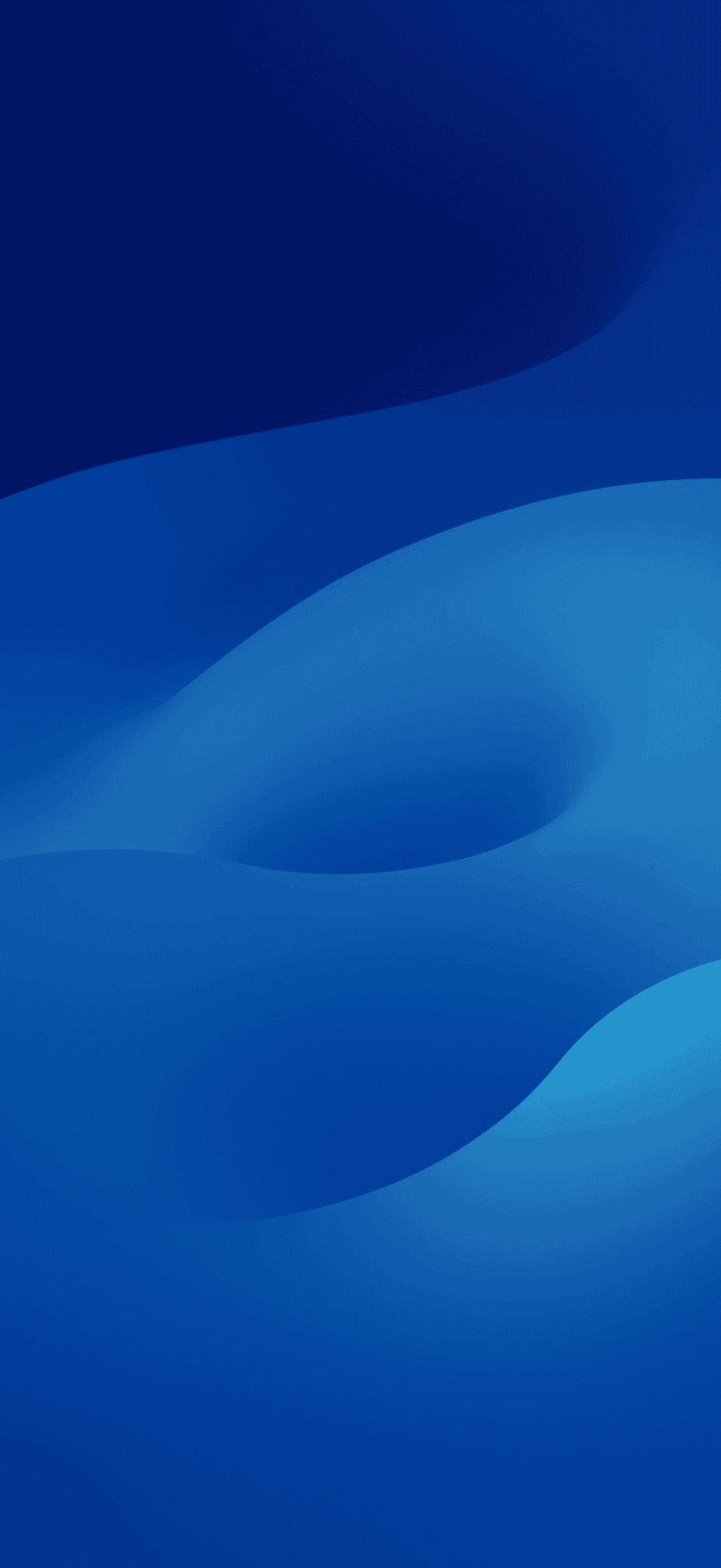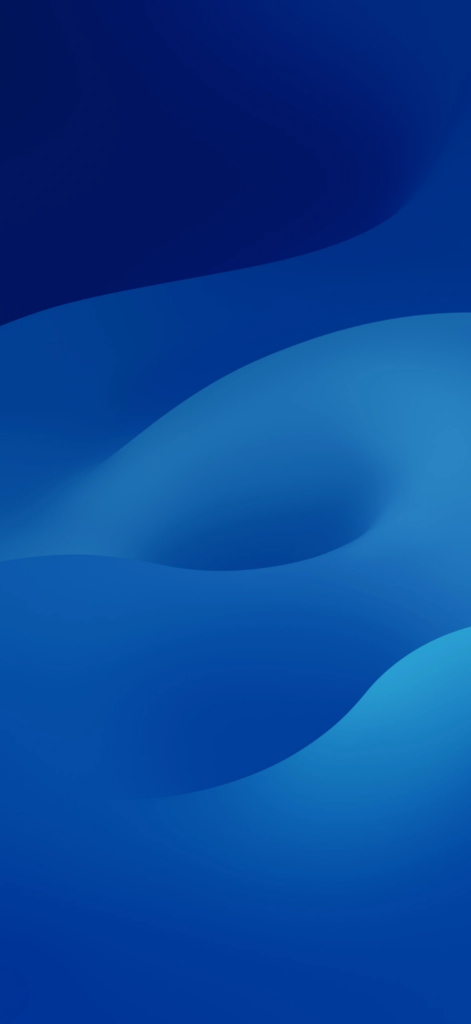 To explore this luxurious assortment of CarPlay wallpapers, simply tap on any image or use the download button provided below each one. Choose the wallpaper that resonates with your taste and personality, and make it your own with just a few taps.
Now, your journeys will be accompanied by a visual feast of exotic designs, perfectly complementing the iOS 17 update. Apple's attention to detail ensures that your CarPlay interface feels as captivating as the rest of your iOS device.
So, don't miss out on the chance to personalize your CarPlay experience with these exclusive wallpapers. Whether you're driving a few blocks or embarking on a road trip, let these wallpapers add a touch of luxury and excitement to your every drive. Happy downloading and safe travels!