Taylor Swift has teamed up with Google Games to unveil a teaser for her upcoming album, "1989 (Taylor's Version)," through a Vault Puzzle. This interactive Taylor Swift's 1989 Vault Puzzles is designed to reveal the titles of bonus tracks included in the album. Fans were treated to the 1989 Vault Puzzles on Google when searching for Taylor Swift, and it's become a worldwide phenomenon. Swifties are excitedly solving the puzzles to decode the bonus track titles.
The 1989 Vault Puzzles, a creation by Taylor Swift in collaboration with Google, has sparked immense interest among fans who believe that cracking the codes and answers in the word game will unveil the bonus tracks featured in "1989 (Taylor's Version)."
To access the 1989 (Taylor's Version) Vault, each Taylor Swift fan must solve 89 puzzles individually. Additionally, fans globally must collectively solve 33 million puzzles to unlock the vault and discover the game's secrets. Taylor Swift, known for her Easter eggs and hidden messages, has taken this to the next level by presenting her fans with a literal puzzle, a multitude of puzzles, to reveal the titles of her re-recording project.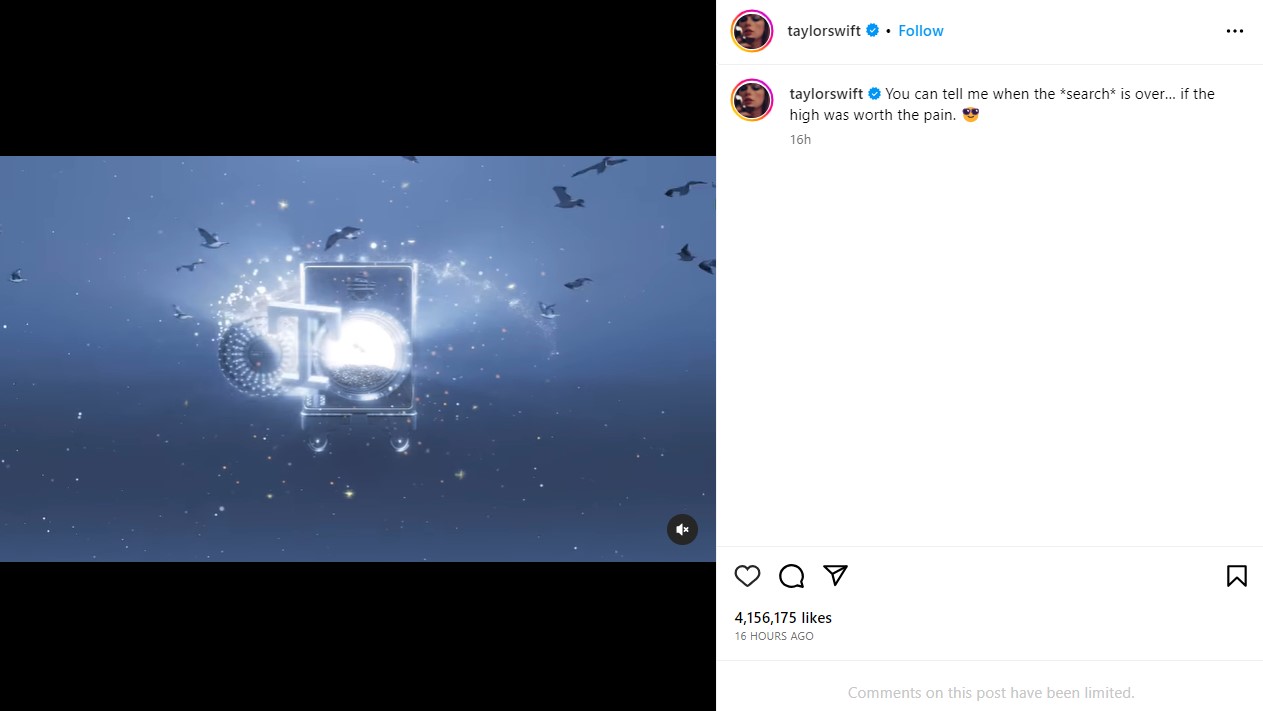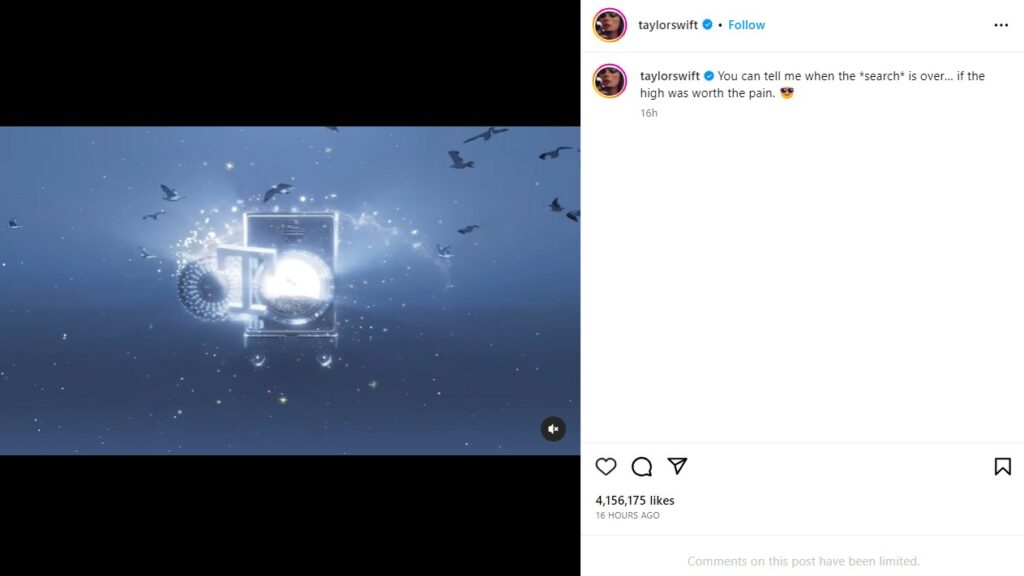 Swift gave her fans a head start on Instagram by sharing a clip of a vault opening, revealing the letters for the first track. Fans have made educated guesses, suggesting that it's likely "Lust!" instead of "Slut!", but the exact answer remains a mystery—keeping everyone in suspense and sparking curiosity. The element of surprise is always present when it comes to Taylor Swift's creative ventures.
To participate and solve Taylor Swift's 1989 Vault Puzzles, get all the details here!
About Taylor Swift's 1989 Vault Puzzles
In the lead-up to the highly anticipated release of her fourth re-recorded album, "1989 (Taylor's Version)," scheduled for October 27, Taylor Swift is delighting fans with her signature Easter egg hunts. This time, she has partnered with Google for an engaging word puzzle game designed to unveil the titles of five vault tracks – bonus songs that never made it to the original album.
Starting from Saturday, September 16, a closed blue vault started appearing when fans searched for Swift's name on Google. Clicking on the vault presented them with a word jumble of scattered letters and a hint to aid in solving the puzzle. Initially, the clue was a sentence: "My name is Taylor and I was born in…," with the answer being "1989 Taylor's Version."
However, the puzzles expanded on Tuesday, September 19, with hints like "Blank Space" leading to answers such as "Nice to meet you," along with other intriguing clues. There's a total of 89 puzzles to solve – a clever reference to Swift's birth year, 1989. The vault titles won't be revealed until fans collectively solve an impressive 33 million puzzles.
Swift herself joined the excitement on social media, playfully teasing fans about the Easter eggs and making a reference to her 1989 hit single, "Blank Space."
While Swifties are known for their quick deciphering skills, this challenge seems to be proving more difficult than usual, leaving fans sharing their excitement and impatience on social media platforms.
Swift announced the release of "1989 (Taylor's Version)" during her final Eras Tour concert in Los Angeles on August 9, donning the album's signature blue color, and confirming the album's drop in October. The anticipation for this re-recorded album is palpable among her devoted fan base.
Must Read: All surprise songs from Taylor Swift's Eras Tour 2023 ranked from worst to best
What are Taylor Swift's Puzzle answers and codes ("1989 (Taylor's Version)")
Below are the solutions and corresponding codes for 89 Vault Puzzles, as reported by Twinfinite. Some hints have multiple potential answers, requiring fans to select the appropriate letters to match the given clue.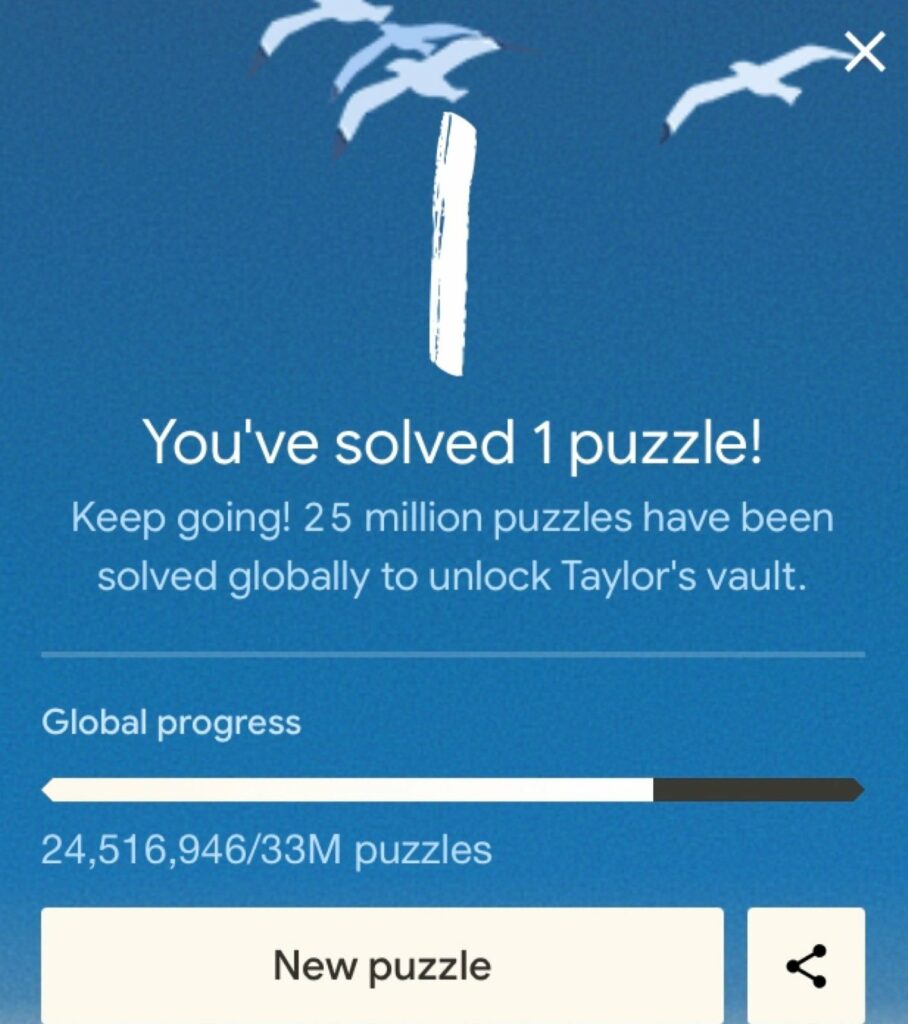 A Game of Cat and Mouse – Code: love
AKA Christmas in September – Code: chai sugar cookies
All You Had To Do Was Stay – Codes: but not like this, the palm of your hand, you were all I wanted, they paid the price
And Somehow That Was Everything – Code: but she found herself
Announce – Code: Los Angeles
Bad Blood – Codes: now we got problems, she wasn't doing anything
Birth Date – Code: December thirteenth
Birth Day – Code: Wednesday
Blue Sweatshirt – Code: seagulls
Caption – Code: got a haircut
Coffee – Code: long list of ex-lovers
Deepest Fear – Code: sea urchins
Excitedly Mingling – Code: secret sessions
First Stop – Code: Tokyo
Halloween Costume – Code: pegacorn
How You Get the Girl – Code: of kisses on cheeks
I Know Places – Codes: and we ran, and everyone was watching, loose lips sink ships
I Love You – Code: swifties
I Was Born In – Code: nineteen eighty-nine
I Wish You Would – Codes: elevator buttons, everything and nothing
Impossible to Reason With – Code: Sheep
Karnma Music Video – Code: MCMLXXXIX
Last Stop – Code: Melbourne
Likes, Job, Whereabouts Were Studied Intently – Code: taylurking
Look At It! – Code: yes whale
Loudest and Brightest City – Code: New York City
Lucky – Code: thirteen
Makes You Clean – Code: rainstorms
New Romantics – Code: come along with me
Number of Instant Films – Code: sixty five
Out of the Woods Intro – Code: she lost him
Release – Code: October twenty-seventh
Smashing – Code: golf club
Sun Sign – Code: Sagittarius
They Never Go Out of Style – Code: sunglasses
This Love – Codes: in silent screams, to what you need, timing is a funny thing
This Love (Taylor's Version) – Code: the summer I turned pretty
Track 6 – Code: floor eighteen
Welcome to New York – Codes: it's a new soundtrack, it's been waiting for you, but they never blind me
Wildest Dreams – Codes: burning it down, he does it so well
Wildest Dreams (Taylor's Version) – Code: glitch
Wonderland – Code: we both went mad
World Tour Live – Code: Sydney
You Are In Love – Code: you're my best friend
Santa Clause emoji – Code: swiftmas
Blank Space – Codes: and I'll write your name, pen click, darling I'm a nightmare. magic madness heaven sin, incredible things, she's like oh my god, so it's gonna be forever, so hey let's be friends, crossword puzzle, nice to meet you
Clean – Codes: I could finally breathe, think I am finally clean, what you are is brave.
Out of the Woods – Codes: two paper airplanes flying, it all seems so simple, like we stood a chance, you were looking at me.
Shake it Off – Codes: can't stop won't stop moving, I'm just gonna shake, she danced to forget him
Style – Codes: never go out of style, red lip classic, with some other girl
No Hint – Codes – Crystal Skies Blue, rose garden pink, Sunrise Boulevard Yellow, aquamarine green, from the Vault, fifth album, pop record
The 1989 Vault Puzzles by Taylor Swift presents an engaging opportunity for fans to immerse themselves in Taylor's music and get ready for the much-anticipated release of "1989 (Taylor's Version)" on October 27. The global challenge to solve 33 million puzzles adds to the excitement. Fans eagerly await the grand reveal of the vault opening, and they're advised to stay updated through Taylor Swift and Taylor Nation's social media accounts. It's a shared journey towards unlocking the hidden treasures within the vault and fully embracing Taylor's reimagined musical masterpiece.
How to submit answer 1989 Vault Puzzle?
To take part in the Taylor Swift Vault Puzzle on Google, follow these steps:
Initiate a search for "Taylor Swift" on Google.
Locate and click on the blue vault icon situated in the lower right corner of your screen.
Access the puzzle by clicking on the vault icon.
Solve the provided word scramble puzzle by utilizing the hint given at the bottom.
After successfully unscrambling the puzzle, input your answer into the Google search bar.
You will be directed to a page showcasing Google results related to your answer, and a pop-up will confirm whether your answer is correct.
To continue the interactive experience, choose "New Puzzle" to engage with more word scrambles.
Fans also have the opportunity to share their solved puzzle answers on various platforms. In order to access 1989 (Taylor's Version), a total of 89 puzzles need to be solved. Globally, fans must collaborate to solve a massive 33 million puzzles to progress through the interactive experience. The collective effort of Swifties worldwide is key to unlocking the journey through "1989 (Taylor's Version)."
Why Is Taylor Swift Vault Puzzle Not Working
The Vault Puzzle was intended to be available for fans around the world, but numerous fans faced frustrations as the game didn't function as expected, even after multiple attempts to solve it.
Some TikTok users managed to access the vault and the puzzles but encountered difficulties when trying to submit their answers on Google.
On the other hand, a portion of fans couldn't locate the Vault Puzzle when searching for Taylor Swift on Google, possibly due to regional limitations where the puzzle hasn't been rolled out.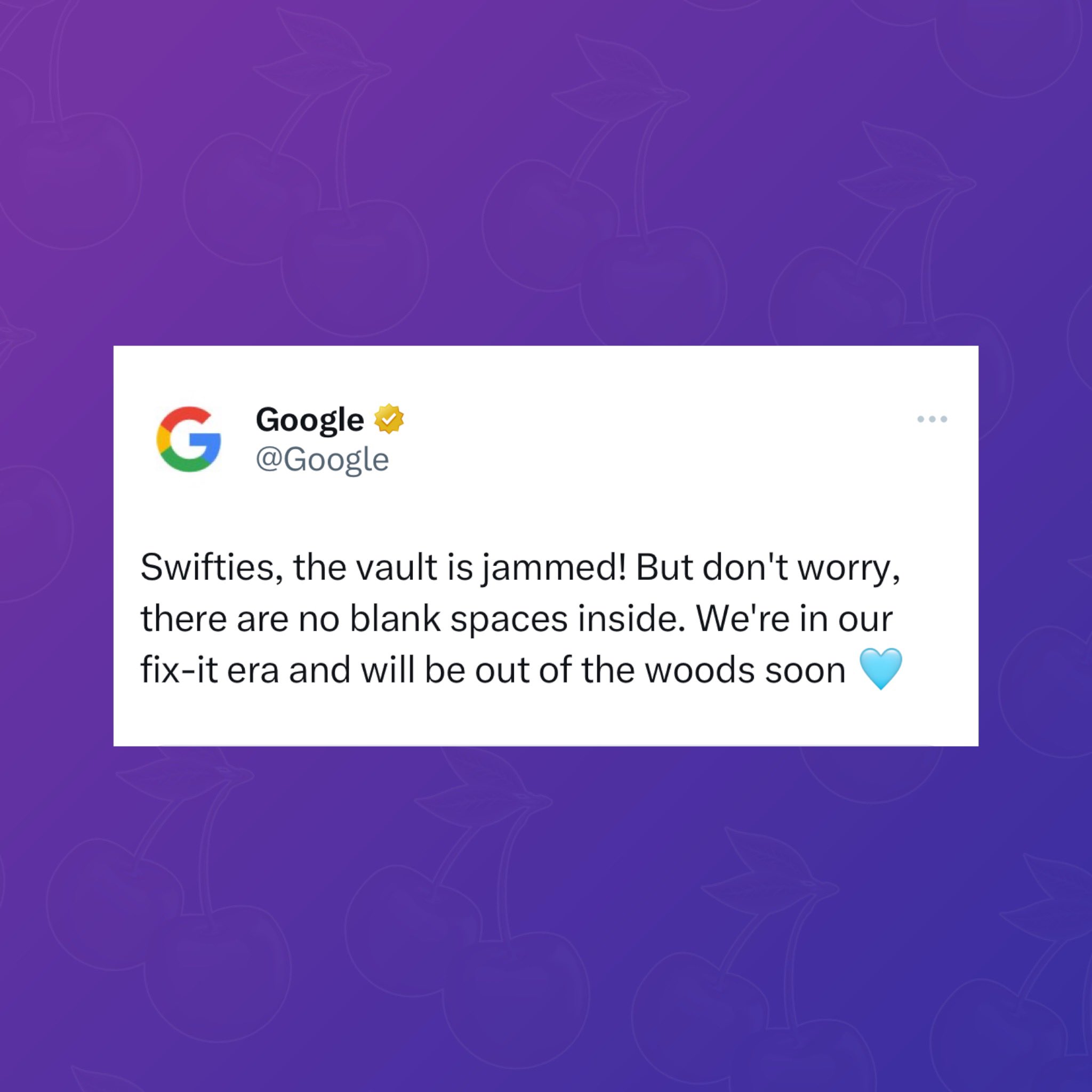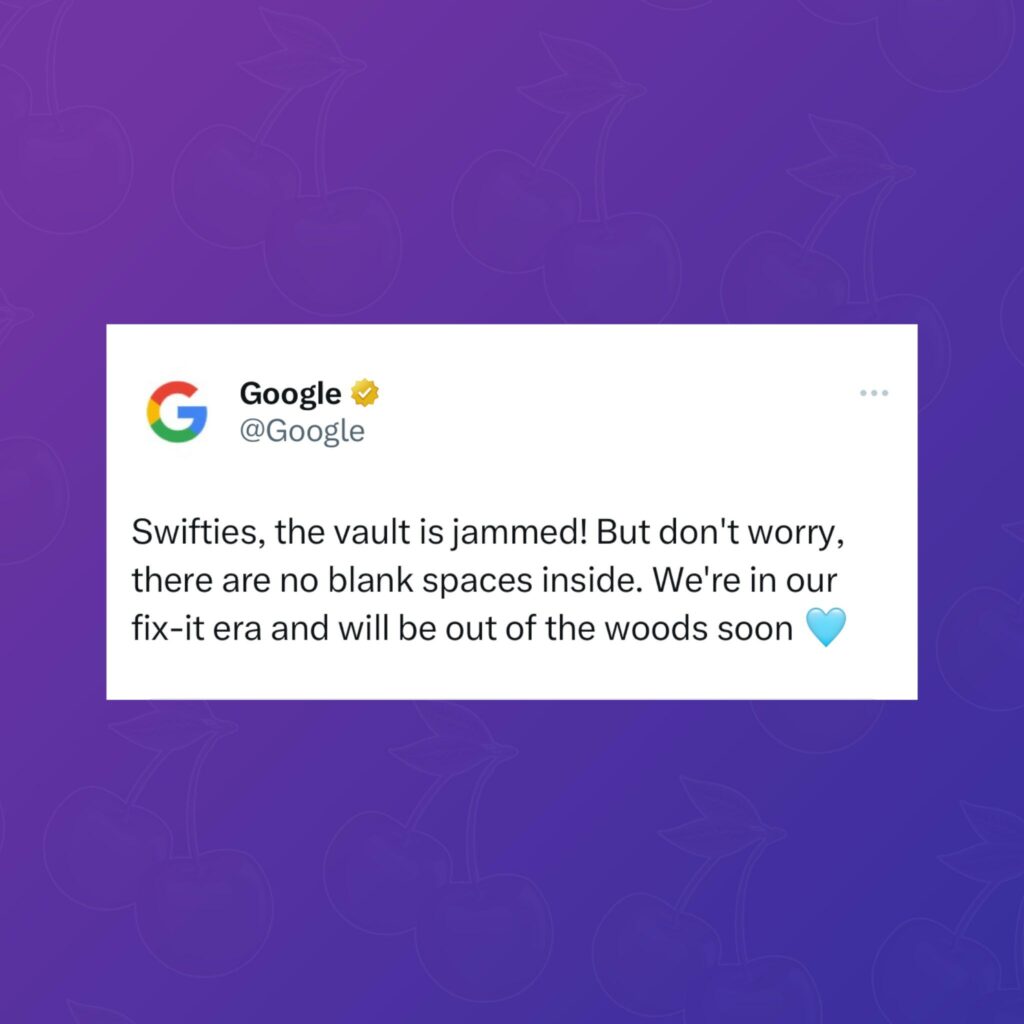 However, during the initial launch of the Vault Puzzle, a technical glitch occurred, causing disruptions. Google acknowledged the issue with a cleverly worded post on X (formerly Twitter) a couple of hours ago, stating, "Swifties, the vault is jammed! But don't worry, there are no blank spaces inside. We're in our fix-it era and will be out of the woods soon." The post reassured fans that they are working on resolving the technical hitches swiftly.
Why cannot I see the Taylor Swift vault icon on Google?
If your search for "Taylor Swift" leads to just a "Blank Space," simply "Shake It Off" and know there's no "Bad Blood" involved. Many users on social media have shared their experiences of the vault puzzle either not showing up or not accepting their answers.
It took us multiple attempts and trying out different web browsers before we were finally successful in getting one of the puzzles to appear. The fans who have managed to navigate through the challenges are clearly putting in dedicated efforts to crack the code and unlock the vault. The determination shown by Swifties to solve these puzzles and unveil the hidden content is truly impressive.
The excitement is palpable as we await the outcome when all the puzzles are successfully solved. Anticipation builds, and it's safe to say whatever awaits is bound to be something truly remarkable. The journey isn't over yet, Swifties—we're still on this thrilling adventure, eagerly anticipating the grand revelation.
Enjoy the challenge and uncover the hidden messages within the puzzles set by Taylor Swift!